Catch up on Part 1 of our Love Story here
Part 2 here, Part 3 here, Part 4 here, Part 5 here, Part 6 here, Part 7 here
Some of my favorite pictures are from before the ceremony. We had finished taking our pictures and everyone was hanging out in the sanctuary, waiting on the ceremony to begin.  Cory didn't play during our wedding, a good friend Christopher Branch did, but he had to pick up his guitar while waiting :)
This was one of my two fabulous wedding directors, Deloris. She was a friend of our families since I was little and totally got me. She was organized and made my ceremony go so smoothly. She took control so I didn't have to. Unfortunately, she passed away about a year after our wedding from cancer and her bubbly personality and infectious laugh is dearly missed.
Something that was really important to me was trying to save my bridesmaids as much money as possible. In an effort to have everything matching and cut the cost, Cory's grandmother made my bridesmaid dresses, the guys ties and Cory's vest. With the same fabric, my Nana made all the table runners for the reception. It was a huge money saver for the girls and everything was the perfect color!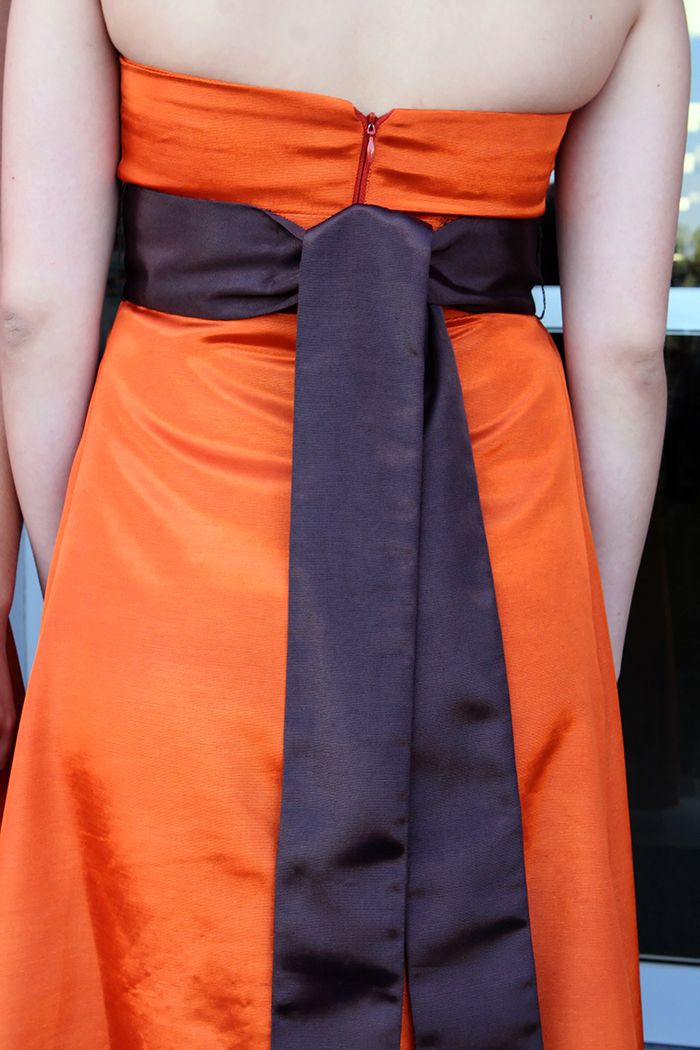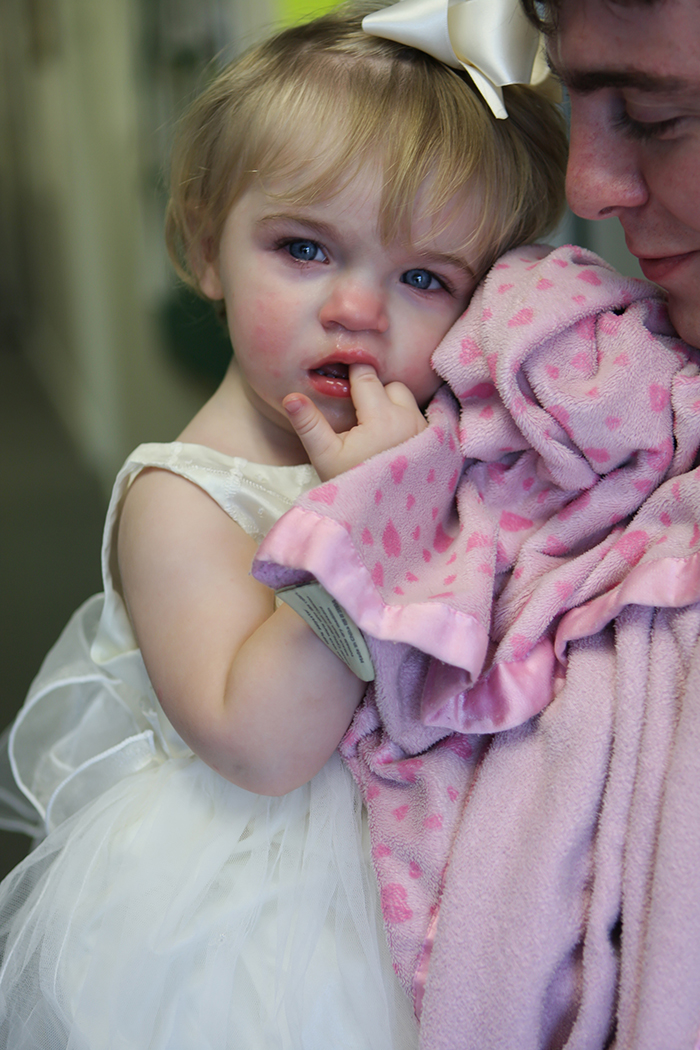 Taylor, my niece, was so sleepy by this point. She had missed her afternoon nap and we were trying to keep her awake so she could do the ringing of the hour at the start of the ceremony. About 15 minutes before it started, we just gave up and let her sleep! She instantly knocked out but was good to go for the rest of the night!
As we walked into the foyer of the church, Gracie had a complete meltdown. I have no idea what it was over because until I saw this picture, I never knew she had one. Literally, minutes later she was cool as cucumber and was the most perfect flower girl. Wonder what she was bribed with?
See…cool as a cucumber!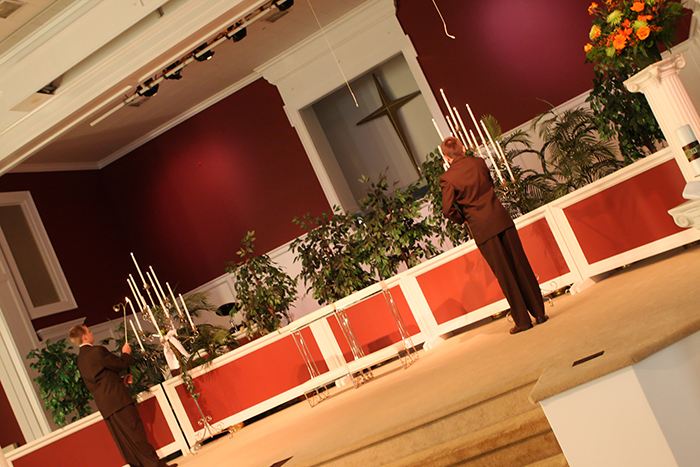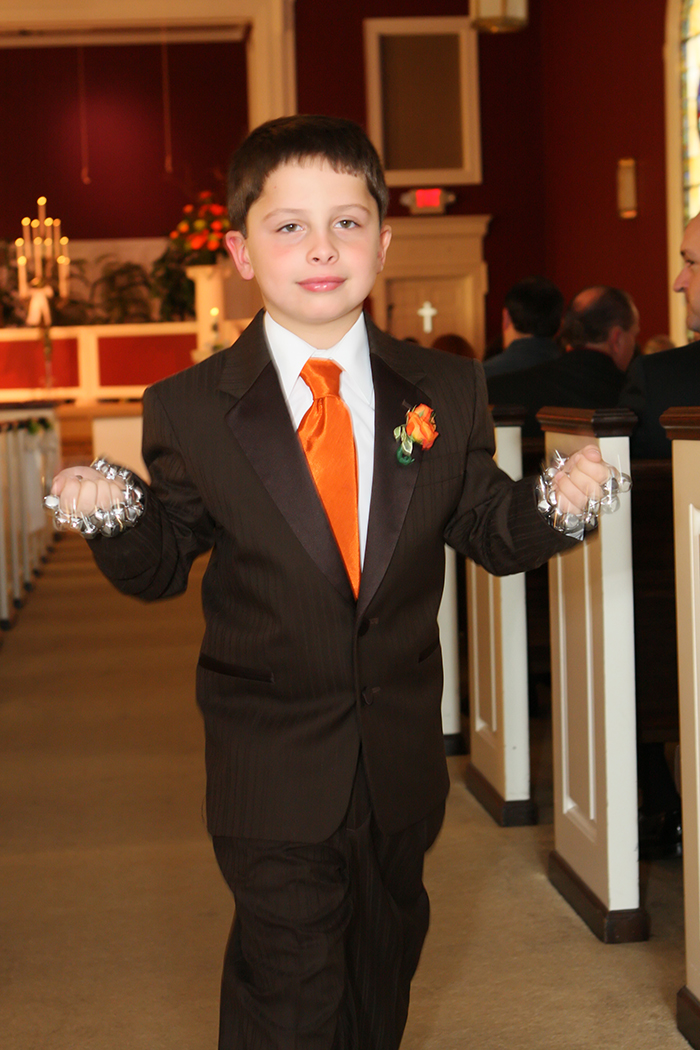 Since Taylor was sleeping, Ryan had to pull double duty and do the ringing of the hour and be our ring bearer.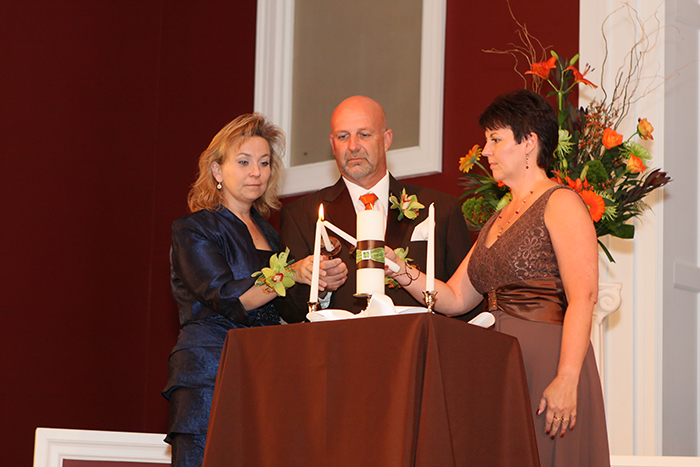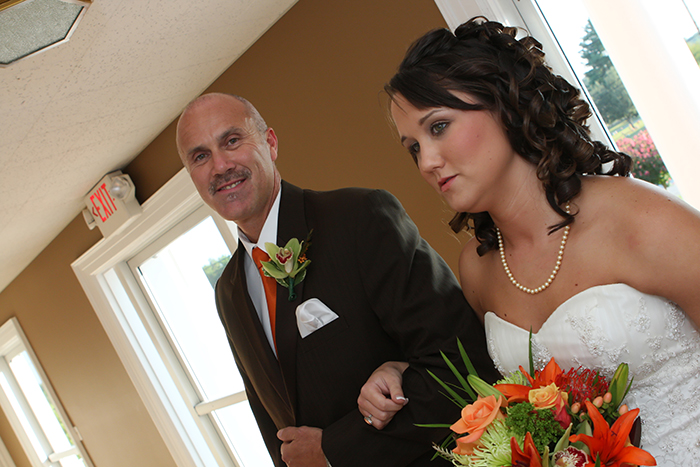 I looked scared to death, don't I? I promise I wasn't!
To this day, our ceremony was the shortest I've ever been to. We were ready to be married and didn't waste any time! I hope you enjoyed our ceremony recap and will come back next week to see our wedding party and family pictures!