So, we my bestie officially knows the sex of Hot Pie so I'm spending the week putting the finishing touches on our gender reveal party. If I'm being honest, I've been working on this for at least a month now because I show my excitement threw planning parties. It's what I love to do and one thing that I think I'm pretty stinkin' good at.
I've really tried to keep this low key but the more I browse Pinterest, the more ideas I get. Poor Cory has gone right along side every single one though. You only get one first child, amiright?
We have the location booked, even though I really wanted to host it at our house, we thought it might be too small especially since it will be too cold to utilize our patio and yard. We are using the same venue that I threw Jessica this Sweet Beginnings Baby Shower and Tiffany this Vintage Baby Shower, so I'm pretty familiar with it.
Since the gender reveal is this weekend, I thought I would share where I pulled some of my inspiration for our gender reveal party!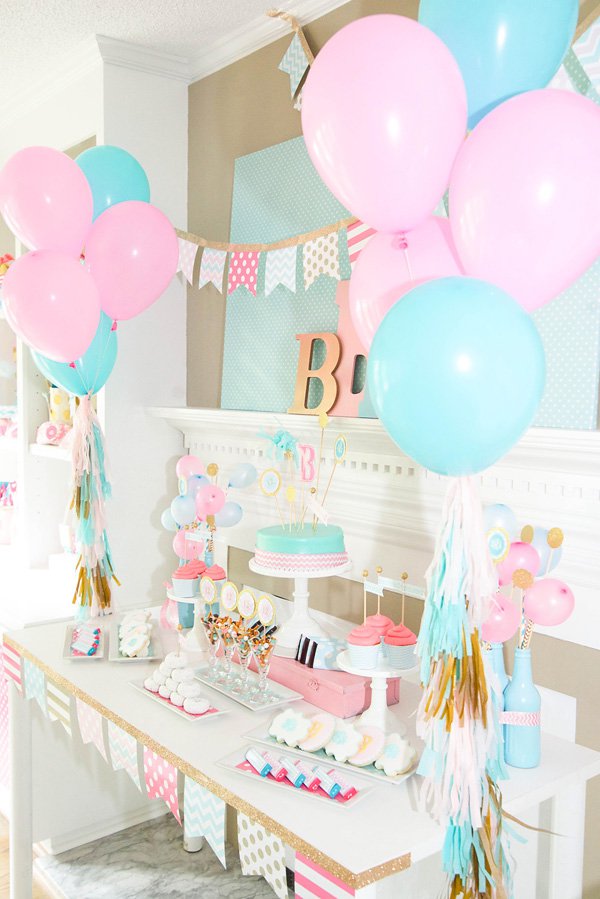 I'm keeping the "theme" to a simple blue or pink color palette.