*This is a sponsored post however all opinions are 100% Cory's (he reviewed the watch)!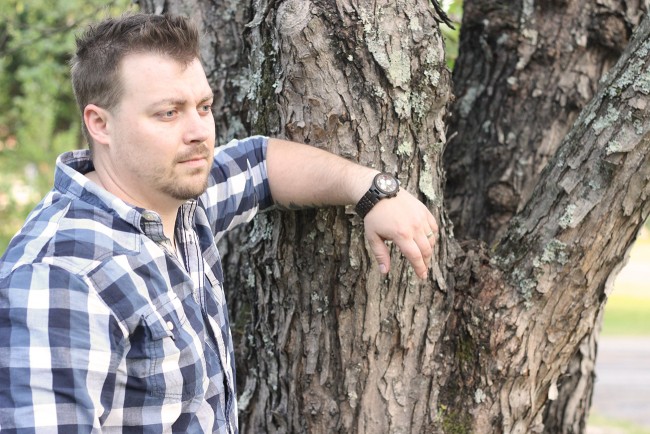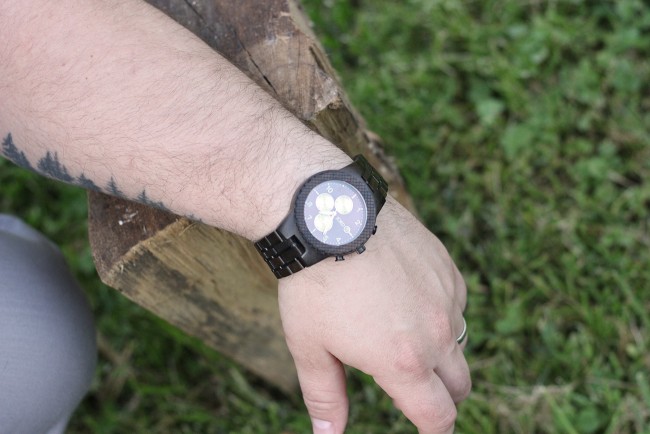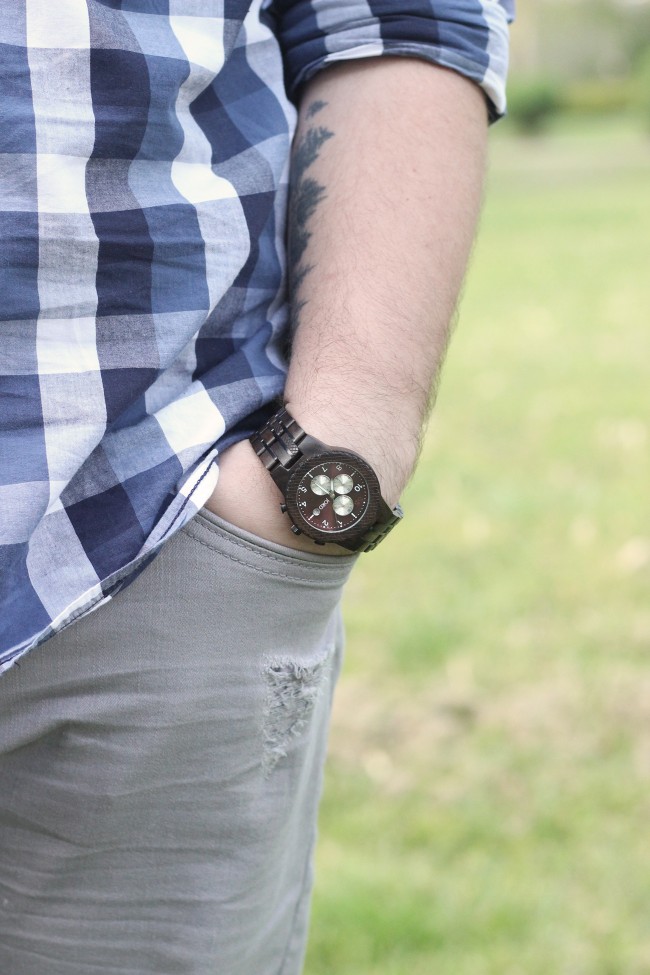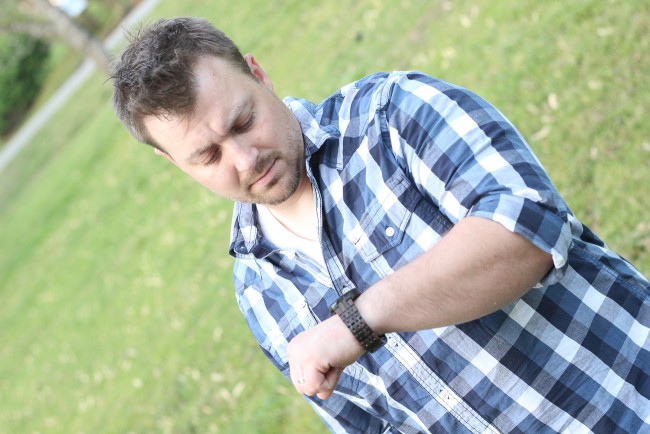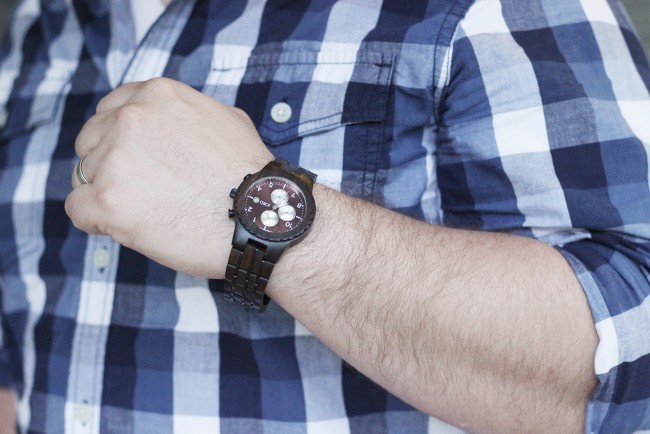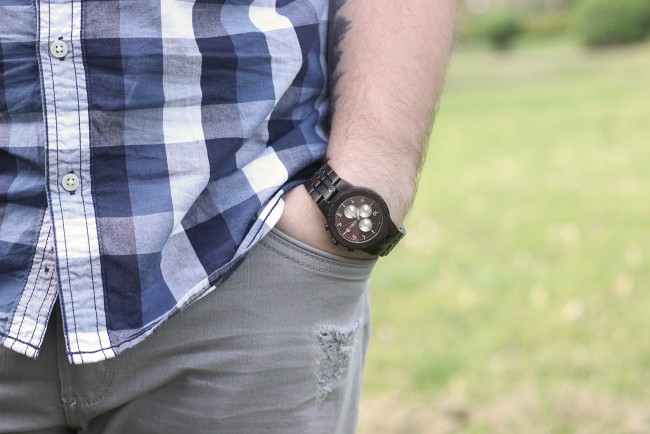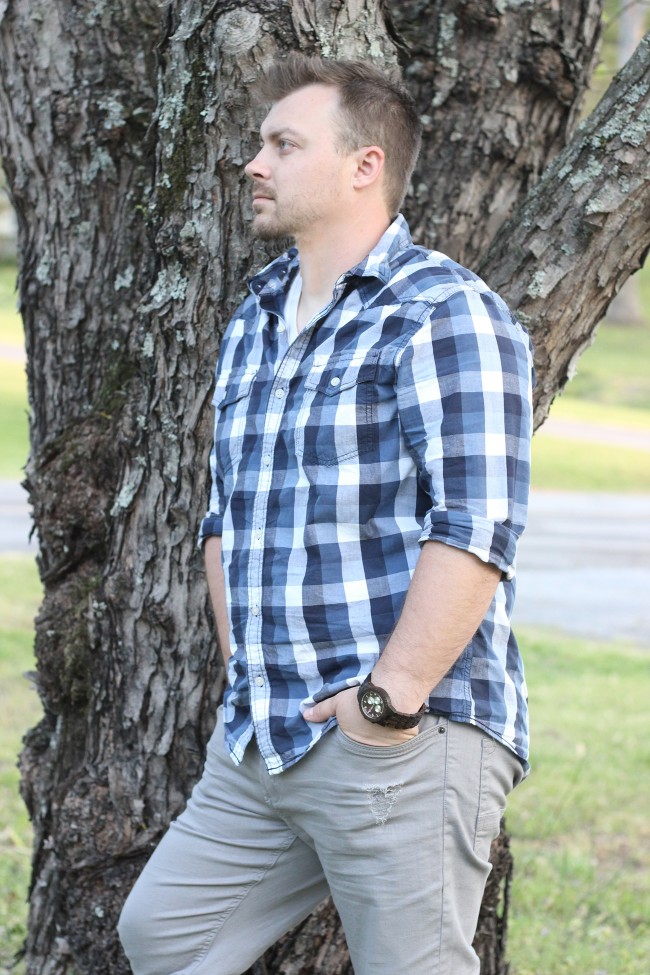 Ordinarily Cory has never been particularly interested in owning a nice, unique watch, because he's hard on things. By hard on things, I mean that he destroys any jewelry or accessories that he wears/carrys even when he makes a concerted effort to take care of them. Watch faces usually have deep scratches in the first week and he finds a way to damage watch bands irreparably, whether they're rubber, leather, nylon, or metal. For that reason, he can never justify having a nice watch, knowing that it won't be nice for long.
However, he's a sucker for novelty items, as well as a sucker for wooden things. So when Jord reached out to me for a collaboration for a wood watch, Cory was in (and committed to not messing it up). He chose the Dark Sandalwood and Burgundy watch from the Conway series.
First Impressions:
The packaging is really nice, with the watch coming in a really well-built and attractive wooden box which doubles as permanent storage, including a built-in humidifier drawer to properly care for the watch when it's not being worn. The watch itself is displayed on a burlap pillow, which implies both luxury and the ruggedness of the wood construction.
The watch is also very well-built and attractive. Cory isn't usually wild about anything red, but the deep red of the face looks so nice with the dark wood that he loved it.
When first taking it out of the box, the paperwork inside instructs the wearer to give the watch a coating with the provided oil prior to wearing. It would have been nice for the initial coating to already be on the watch prior to delivery so that it could be worn right out of the box, and so that the user didn't have to deal with messy oil before they can enjoy the watch. Truthfully it was easy and not too much of a big deal.
After A Few Uses:
After wearing it a few times, Cory is even more impressed. As mentioned before, he's rough on watches (and everything else, really) and even though he's now worn this wood watch a few times, including a few times to church where he had to set up and tear down music and stage equipment, it looks exactly as it did coming out of the box. He has reported that he's already knocked the face on car doors, caught the band on a keyboard stand, scraped the edge of the watch body against guitar strings, and Baker has attempted to eat the band–and the watch still looks brand new. He hasn't really put it to the test for water resistance (and he better not!) but it appears to be slobber resistant so far!
As far as operation, it does what any good watch should–it accurately keeps the time and date. Setting it is a little fiddly and confusing at first. You have to push and pull the winder to different levels for different functions, with the instructions listing ways that you can damage the watch if you do it incorrectly. Maybe this is standard on this type watch, since Cory isn't familiar with them, but he said it made him nervous to make adjustments. He had a hard time figuring out when it was in the right position to screw/unscrew into place without damaging the watch.
Final Thoughts:
All in all, Cory and I have been very impressed with the wood watch. He's gotten comments and compliments every time he has worn it, which has never happened with any watch before. Clearly the design and wooden construction are striking enough to catch people's eyes and make them want to ask about his cool watch. It's a great addition to Cory's wardrobe and we look forward to seeing how long he can keep it looking nice and new!

The best part? Jord is giving away a FREE CONWAY to one of my lucky readers! Simply click on THIS LINK to enter the contest. Everyone who enters the contest will receive a $25 gift card! Contest ends at 11:59 pm on 4/23/17.
Jord is also graciously offering my readers 15% off a CONWAY series watch using the code j17reasonstocomehome15aa. 
So head on over and check out all the men's and women's watches!