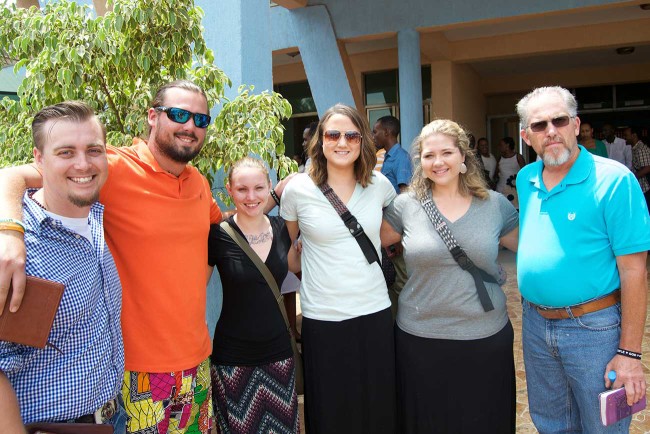 Friday | September 11th
Early Friday morning, like 12:00 am, we headed to the airport. Partly because our flight left at 6:00am and we couldn't find anyone to take us to the airport at 3:00 in the morning and partly because we were trying to stay awake to get our time switched and we figured it would be easier in an uncomfortable airport.
I said goodbye to Mama and we staked a claim near the check-in counter.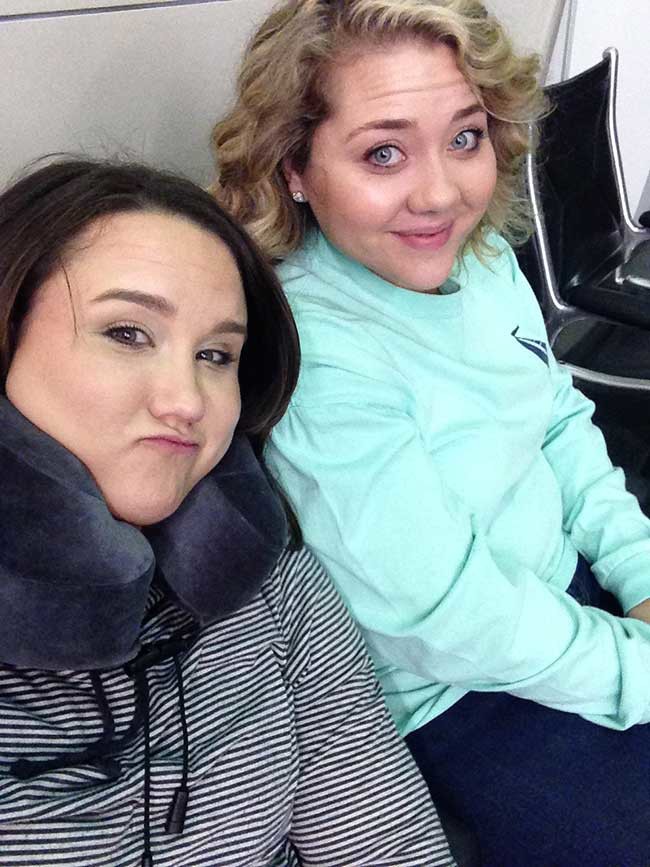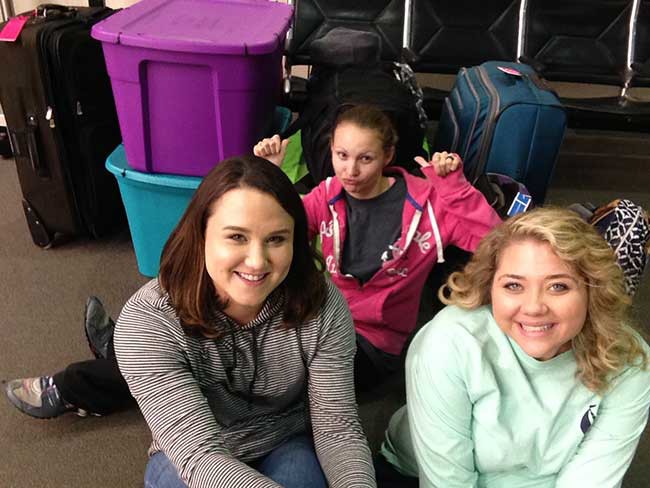 It looked like we were straight up moving to Rwanda, not just staying for two weeks. In our defense, all the totes and part of our suitcases were supplies to leave there. I also want to say that I am now qualified as an awesome packer. When taking supplies, you want to take as much as you can and our totes were like 49.8 lbs, 49.9 lbs and 50.0 lbs.
Nailed it!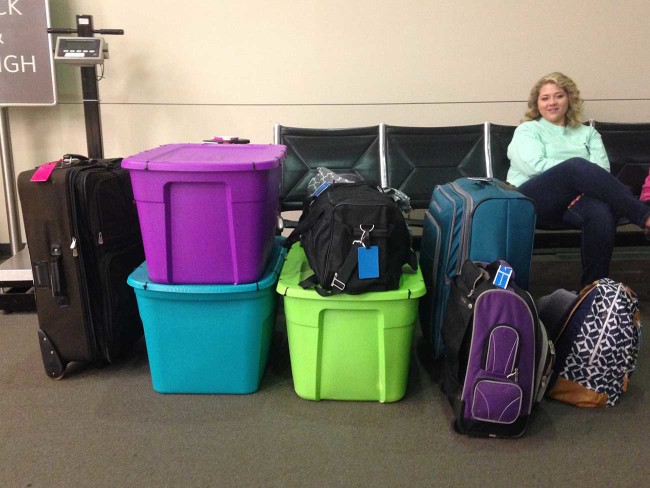 Even though I didn't share this with many people before hand, I was really nervous about traveling without Cory. I had to keep it on the down low because a few months prior my exact words, spoken repeatedly and emphatically, were "I don't need no man to travel with us."
#atemywords
It wasn't so much that I was nervous about a plane crash or being in Qatar with two other women or anything like that but Cory and I work well together as a team. He's level headed and I'm the worrier but the quick thinker. When something goes wrong, I normally want to just start crying but together we can get it fixed without any major meltdowns. Normally.
My biggest fear was missing a flight and being stuck in an airport without Cory, having to deal with the whole mess of finding a new flight, blah, blah, blah. I could see the writing on the wall.
Well, what do you know, our first flight from GSP was delayed an hour. My stomach was tied into 17 different kinds of knots but we finally got to board and were told we would be on time to make our next flight.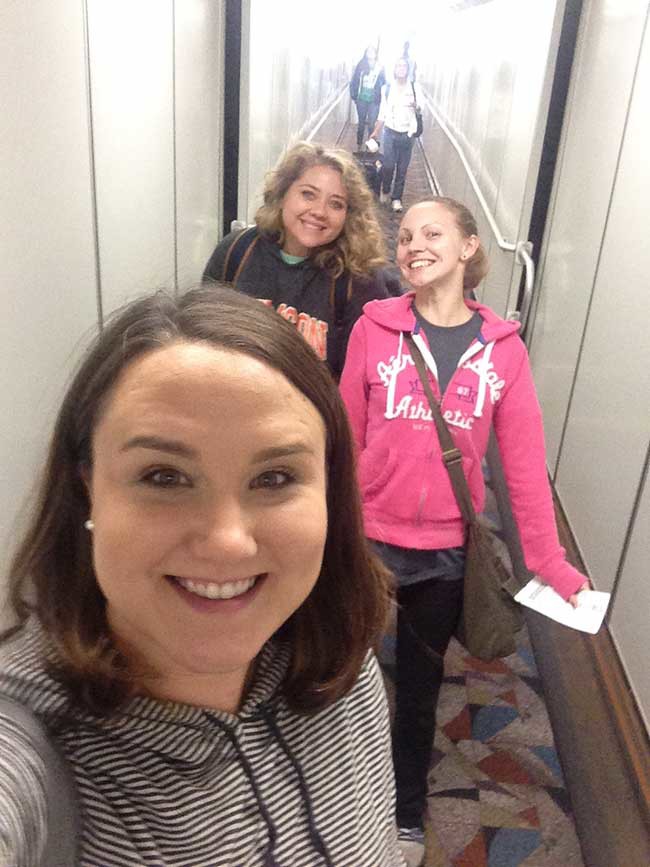 We made it to Philly with 45 minutes to spare. Whew! But then we got on the SLOWEST airport shuttle I've ever been on. Seriously, we were on this bus for 35 minutes. I thought I was going to stroke out.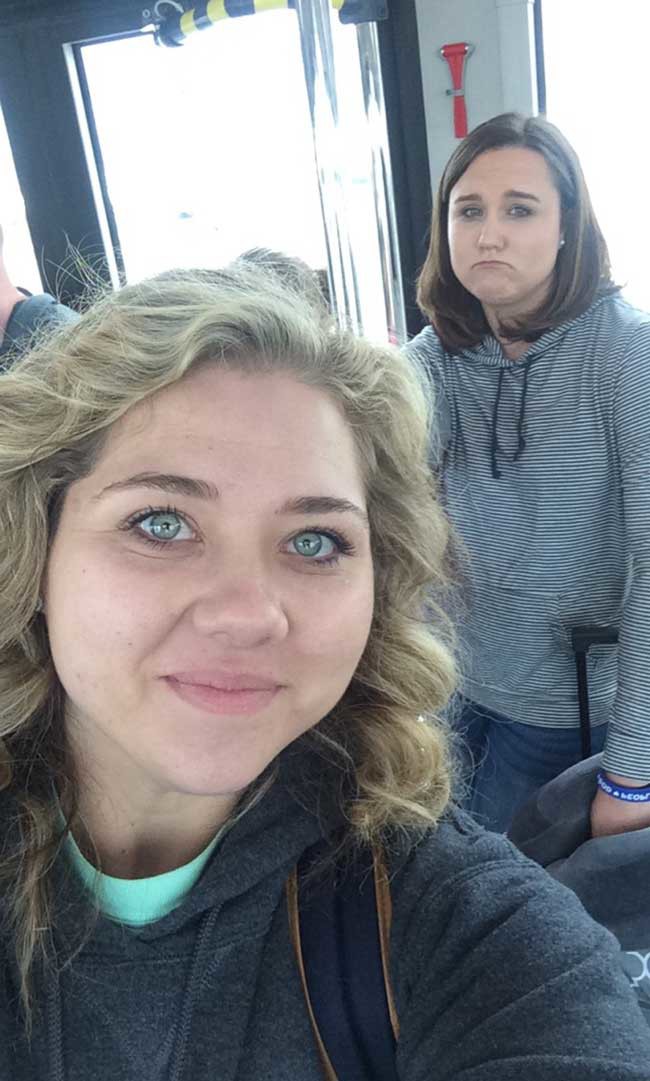 After SPRINTING through our terminal, we arrived at the gate and they radio the pilot to let them know "the last 3 passengers just arrived" to which he responded, "get them on this plane, NOW!" I've never been helped that quickly. Y'all, they were for real getting ready to shut the door.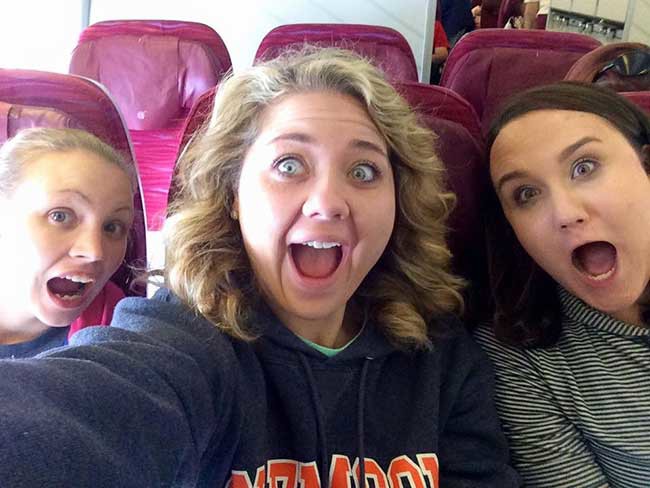 Once we got in our seats, I think we all breathed for the time since landing in Philadelphia.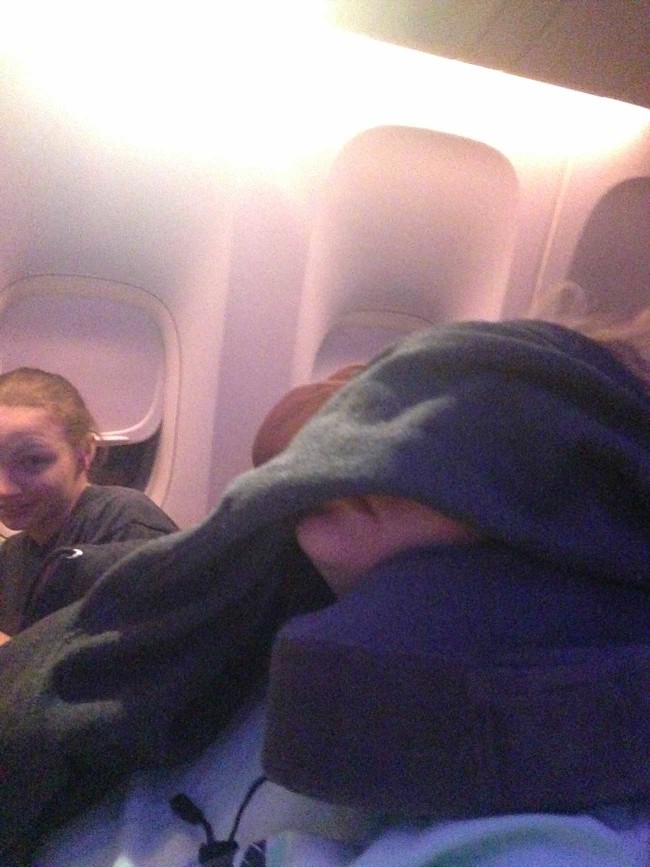 The flight to Qatar was almost 13 hours and it would be morning once we landed. We had hoped since we were up all night Thursday night, we would get some good sleep on the flight. Yeah well, I think I got two hours, off and on, but Amber and Jessica seemed to sleep just fine! I was SO anxious to get there, my mind just wouldn't shut off.
Saturday | September 12th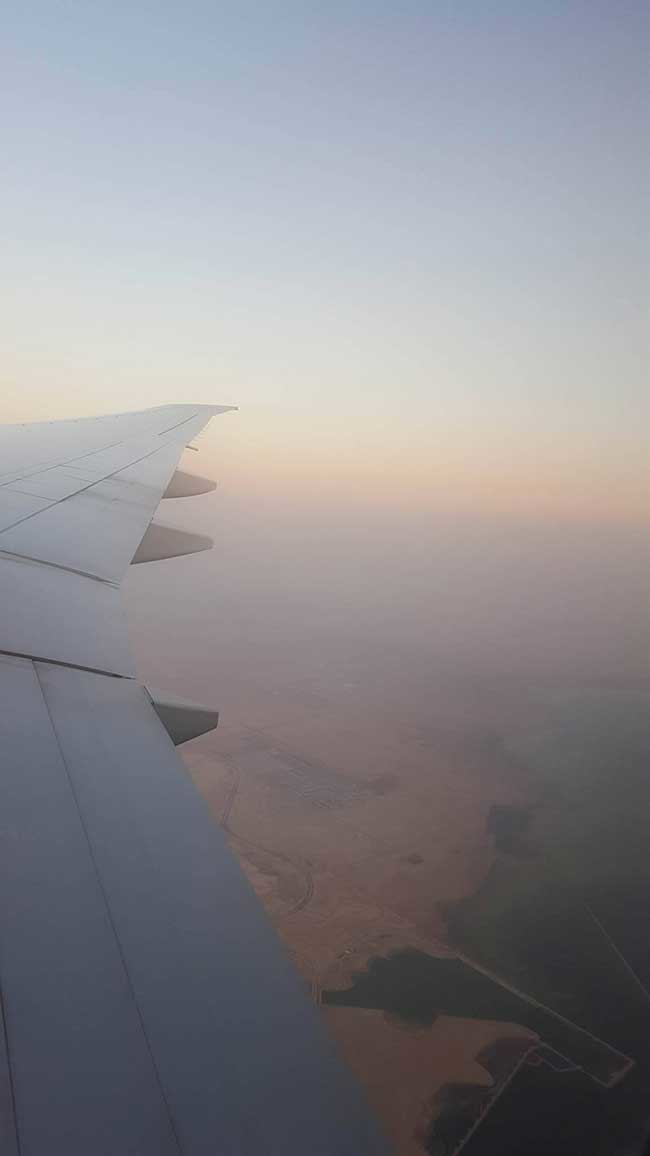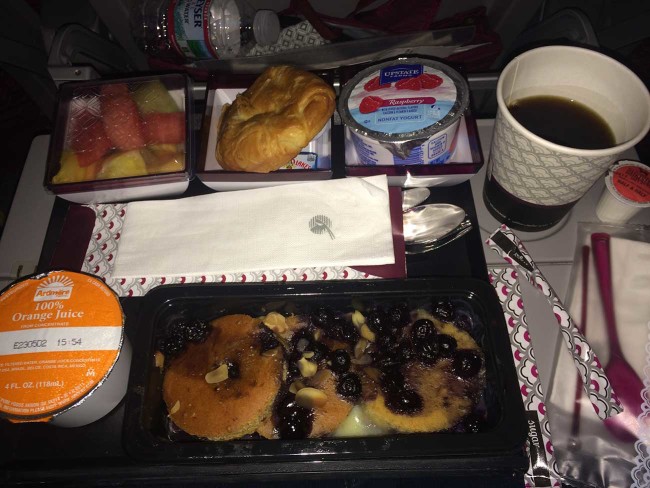 Qatar Airways not only feeds you like every two hours, it's pretty good food considering it's airline food. The blueberry pancakes were pretty stinkin' delicious.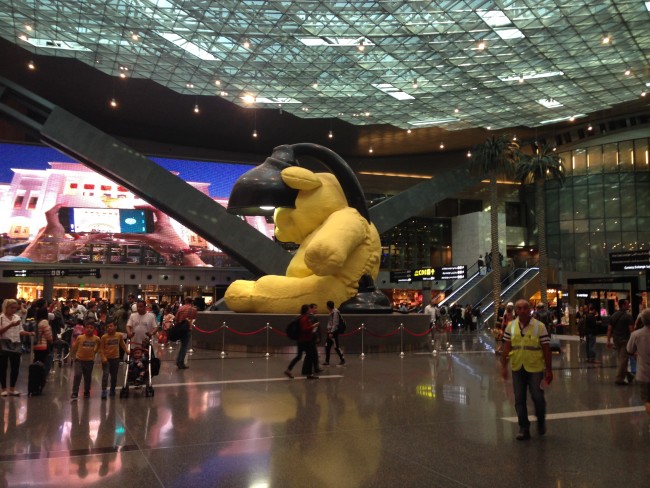 After landing in Qatar, which has the nicest airport I've ever seen, we had another 8-hour flight to Rwanda. I'm just gonna go ahead and say, 20+ hours on a plane is a really long time.
Too long.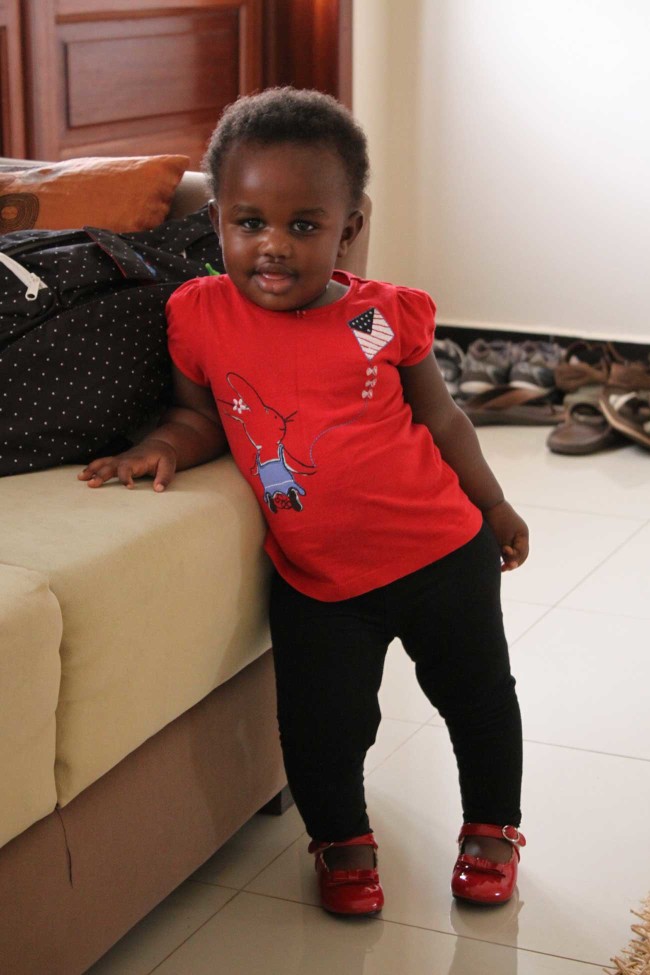 As soon as we landed in Rwanda, we dropped our stuff off at the house and hit the ground running. We had a children's program to attend that night and dinner at Gaudence's house.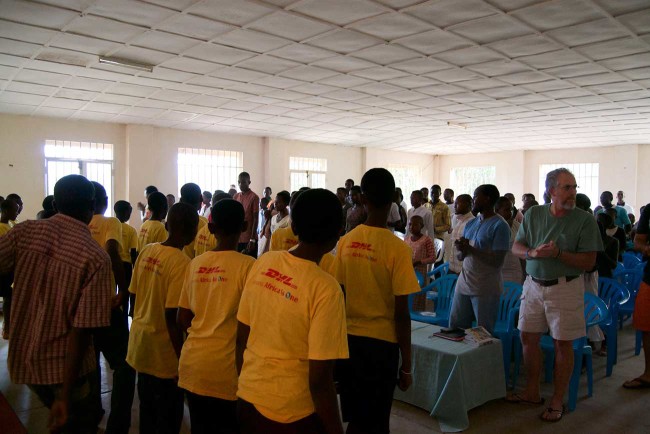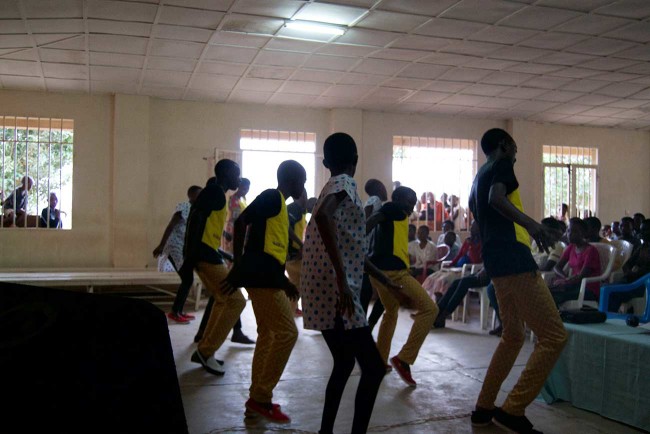 The children's program was so entertaining with all the dancing but the girls were literally falling asleep in our chairs.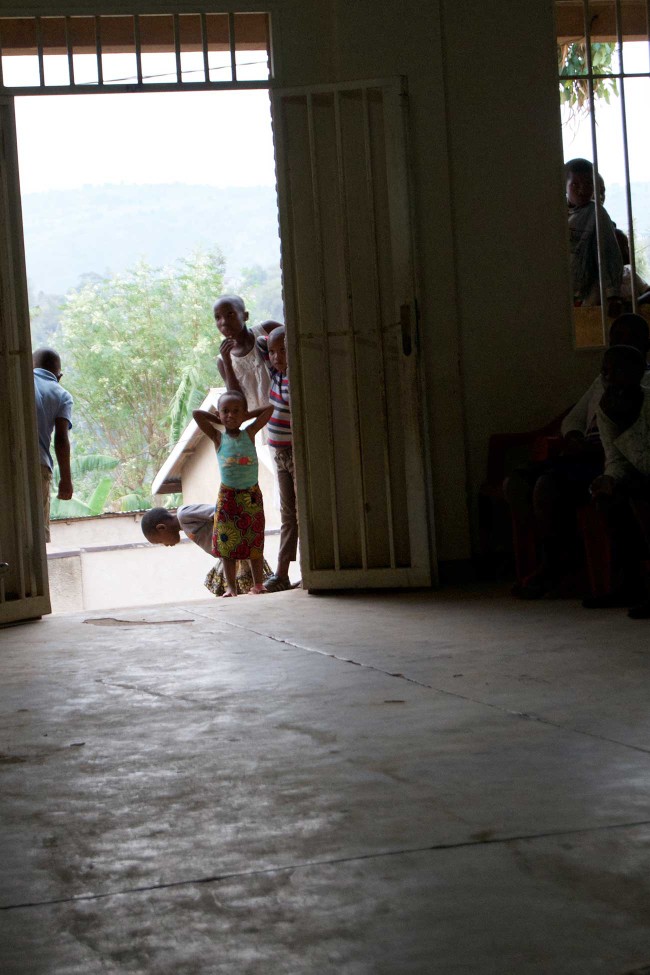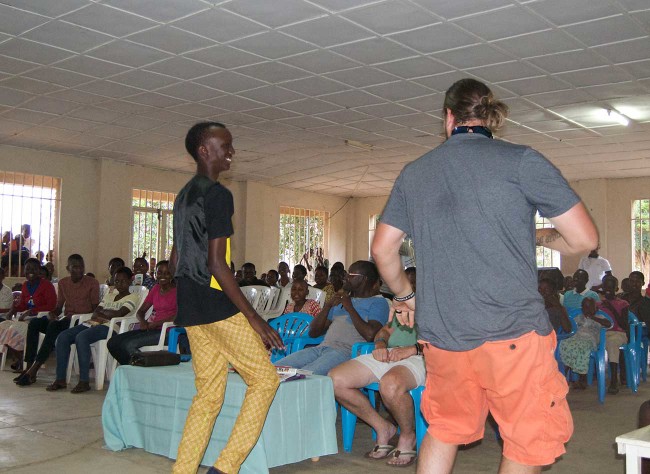 Other than being more sleepy than I can ever recall being, I got off the plane with an upset stomach. I'm not sure if it was something I ate or a stomach bug, but it was awful. I really didn't want to miss out on going to Gaudence's so I went but didn't eat.
After getting home that evening, I ended up getting sick to my stomach and then crashed. Hard.
Sunday | September 13th
One of the whole reasons of going a few days earlier this year was to make it to church twice. Jarrod knocked on our door Sunday morning while I was sleeping peacefully, saying that we had to leave for church in like 20 minutes. I really wanted to stay in bed but everyone else was going, so I jumped up, got ready really fast, and thankfully, was feeling much better after some rest.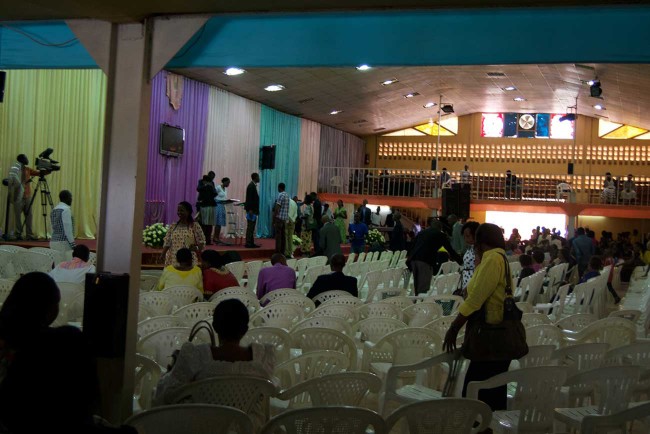 We got to go to Ben and Jo's church and we really enjoyed it. All the music was in French or Kinyarwanda, but the sermon had a translator.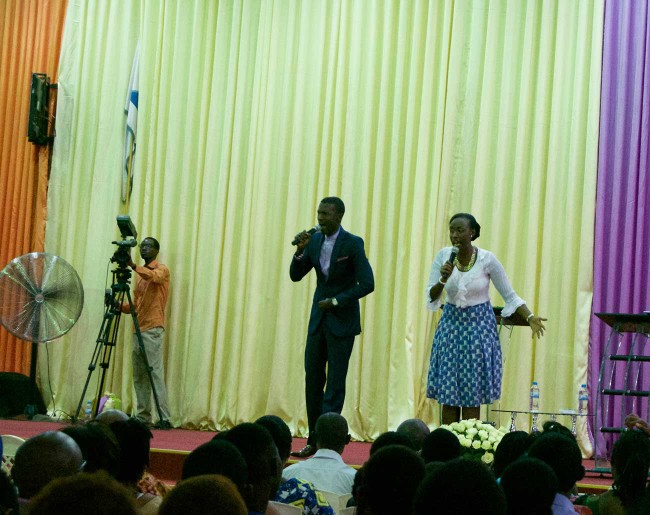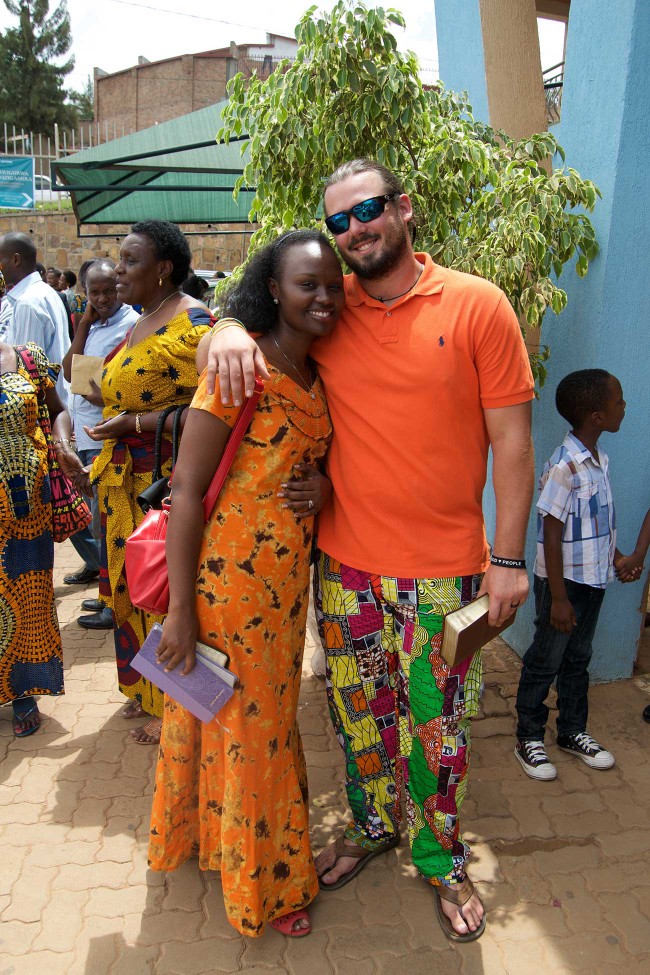 Apparently, Jarrod had ripped his Sunday pants and these were his replacement.
#wheninRwanda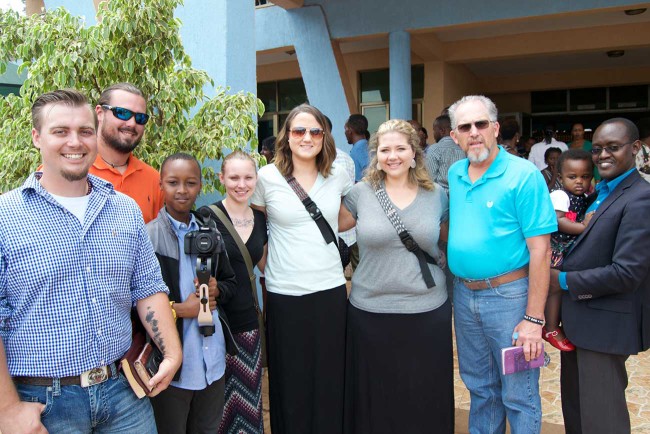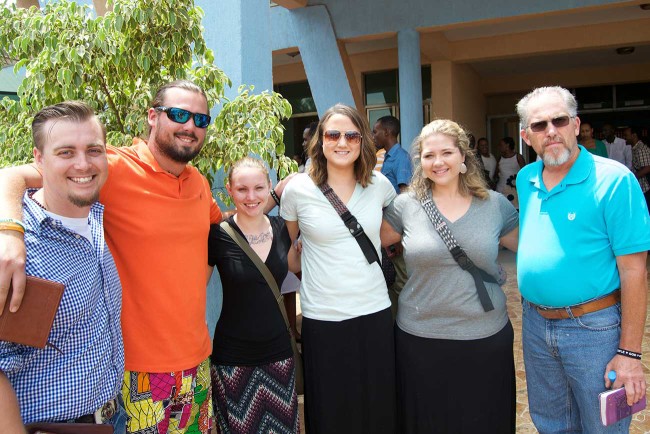 The only whole group picture we have :(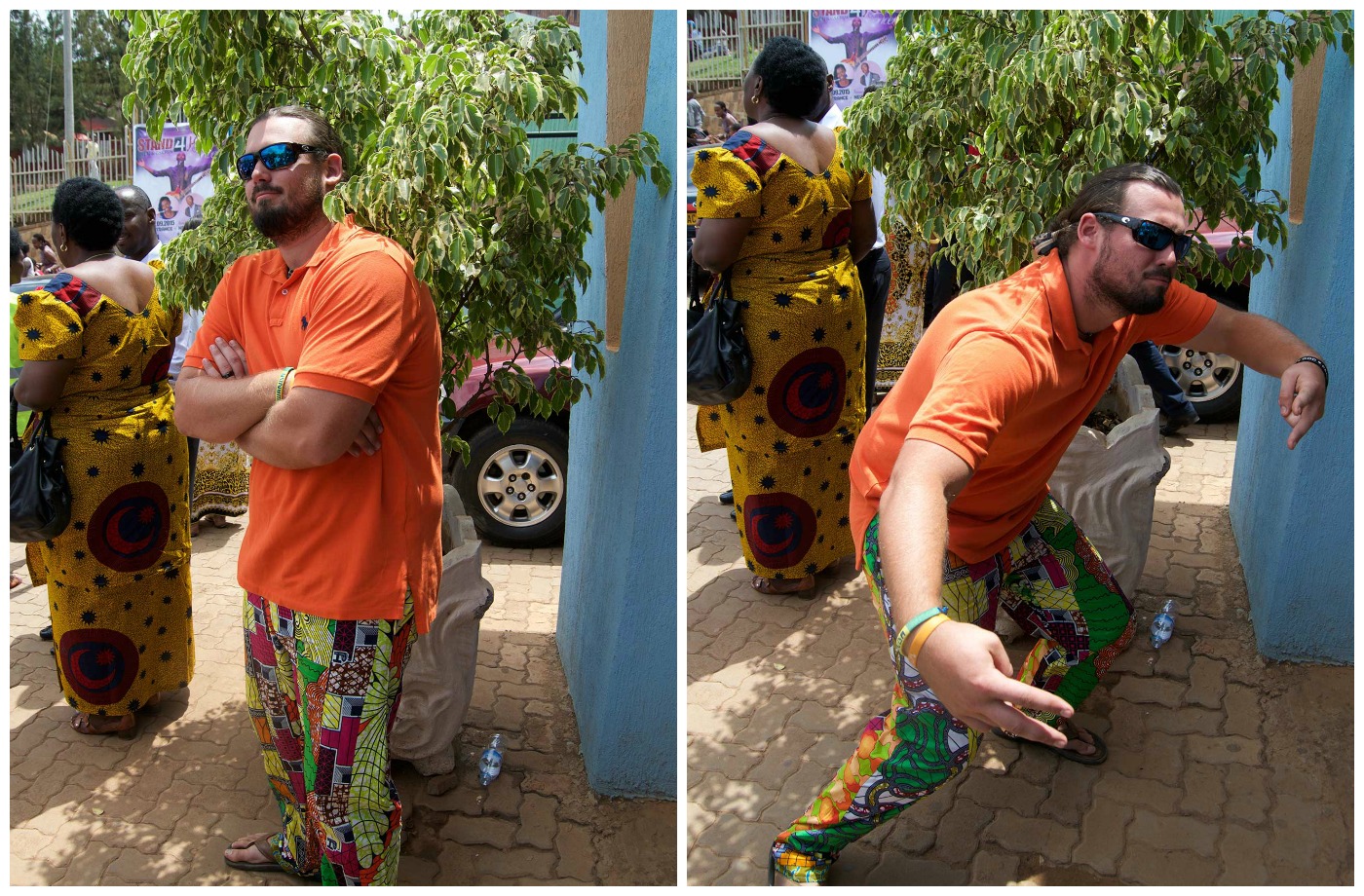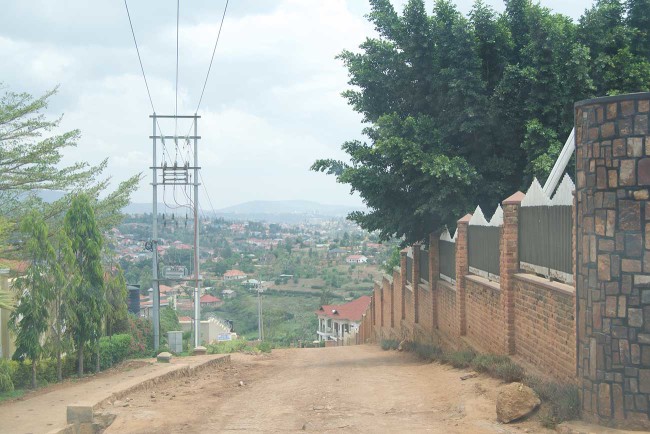 This is the view pulling into Ben and Jo's street. I will never fully be able to capture the beautiful views in the country.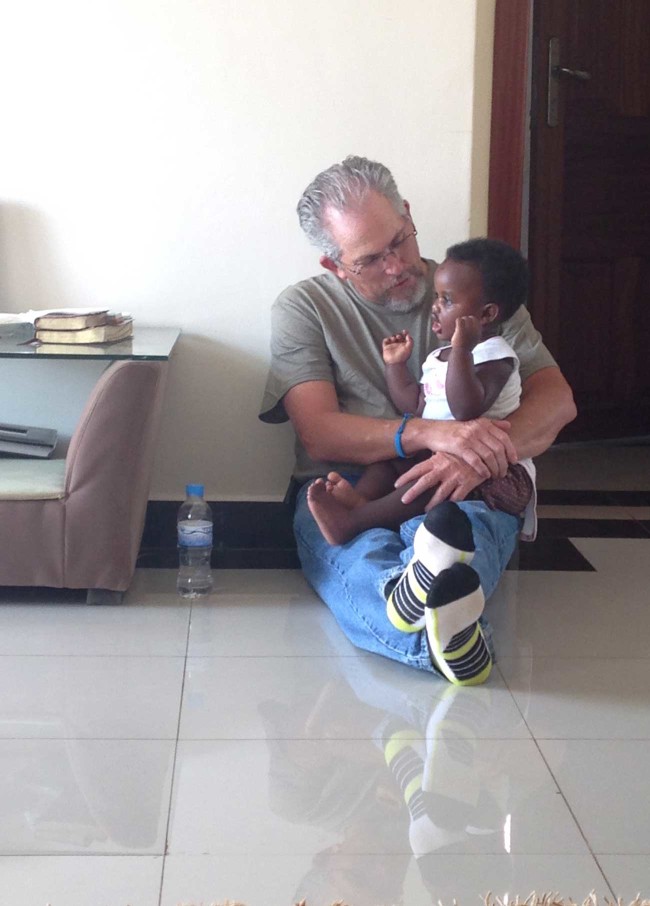 After lunch, Jarrod and Adger had to pack up their things and get ready to head the the airport.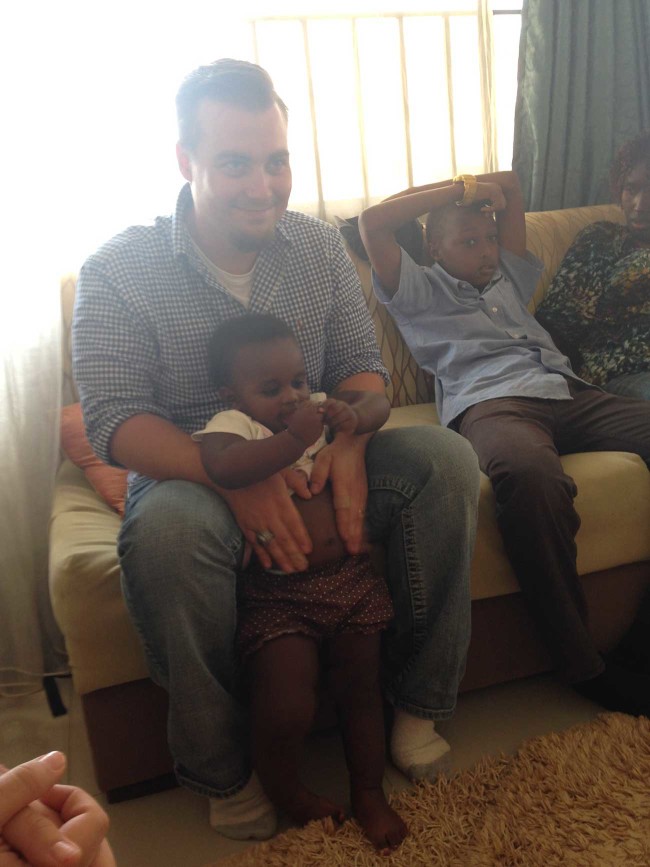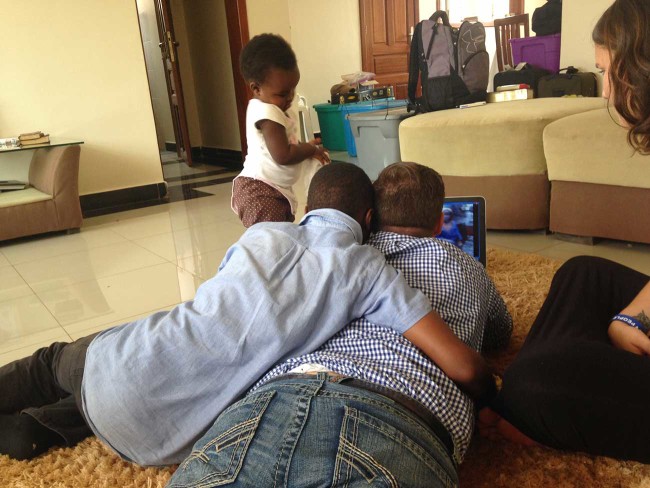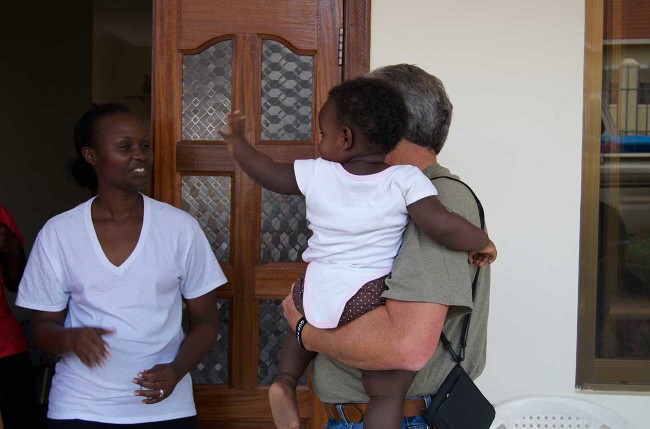 Micaiah was all like "Bye, Mom. Going with Uncle Adger."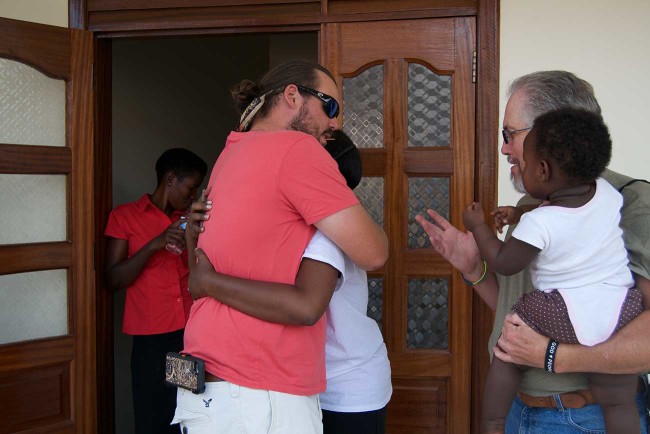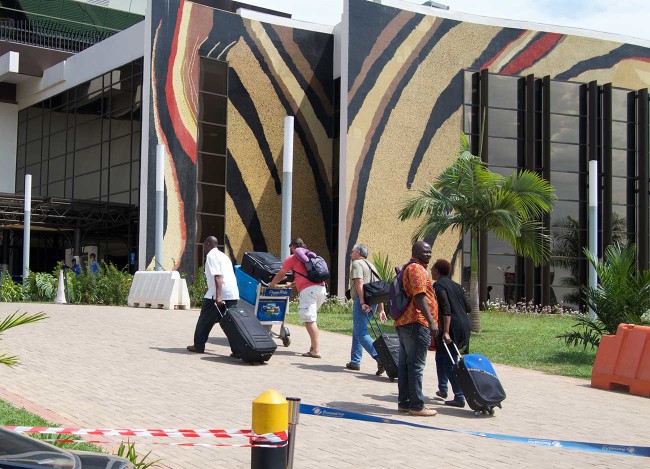 We had to say goodbye to Jarrod and Adger which was really hard! We really wish they could have stayed another two weeks. Cory may have shed a tear or two.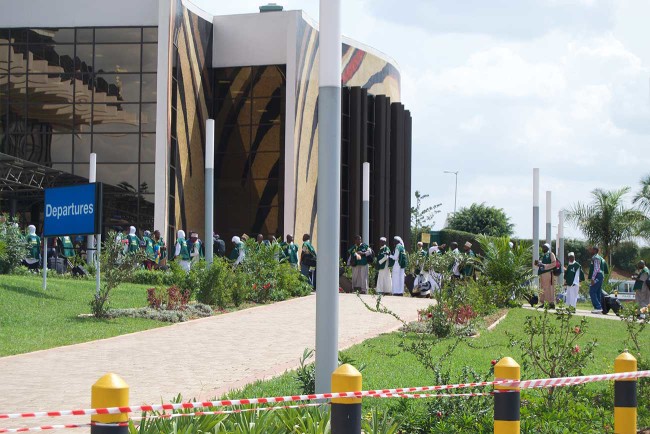 While we were at the airport, there were a TON of Muslims leaving to take their trip to Mecca.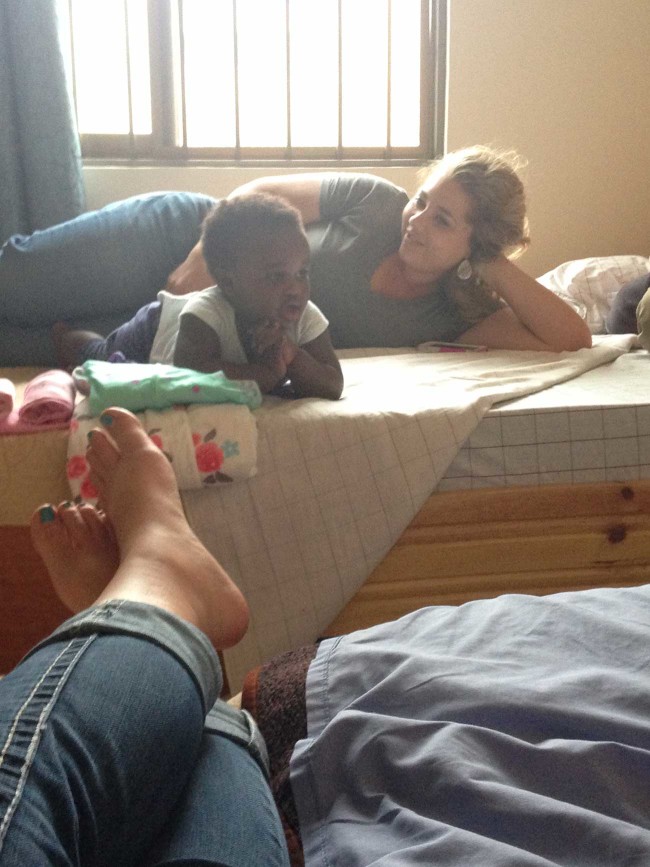 After we got back from the airport, Cory and Ben took the car to get the tire fixed from where it had blown on Cory and the guys the week before so the girls took advantage of a three-hour nap! We woke up feeling so much better!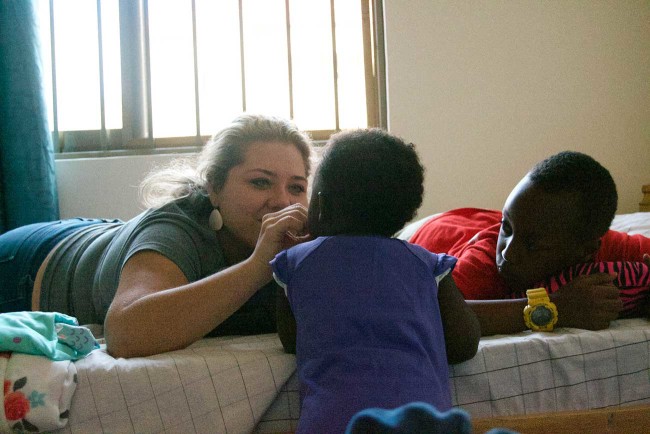 Jed and Micaiah joined us in the room when they heard us stirring and we snacked on granola bars until Cory got home.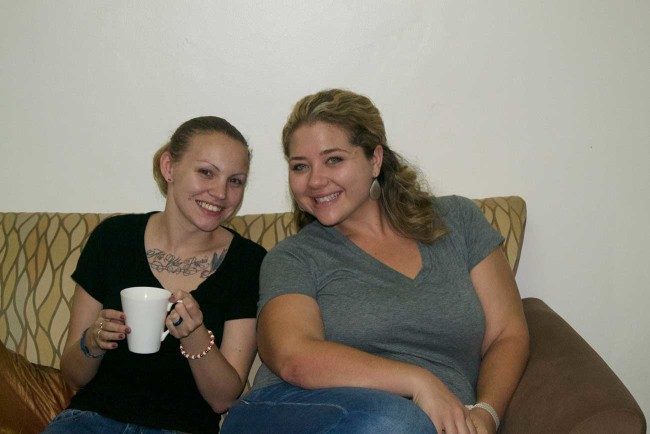 We stayed in Sunday evening, drinking coffee and looking at footage from the first two weeks. A little rest was much needed after our travel.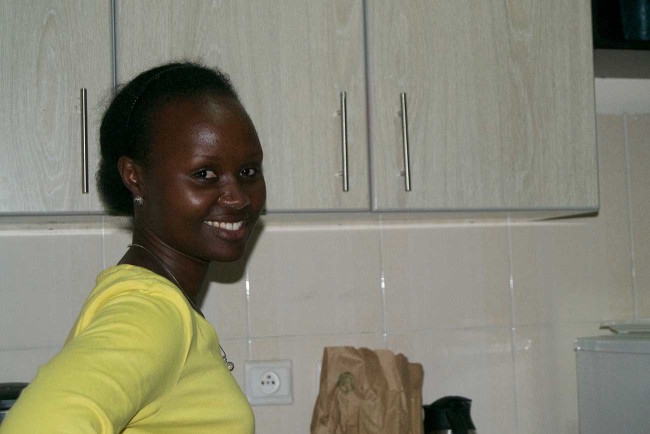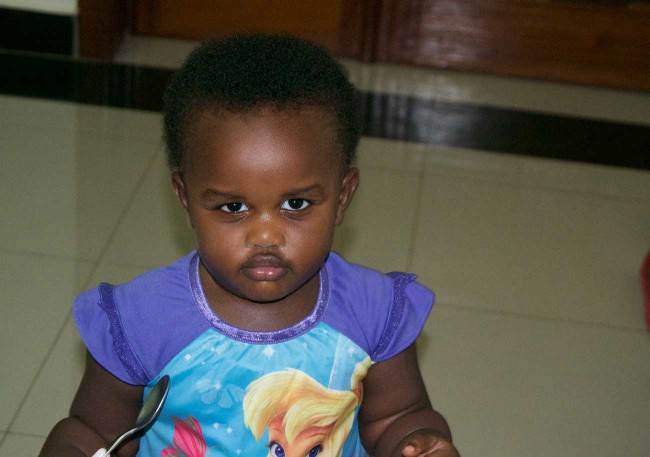 One of the many faces of Micaiah! Words can't express how much this family means to us.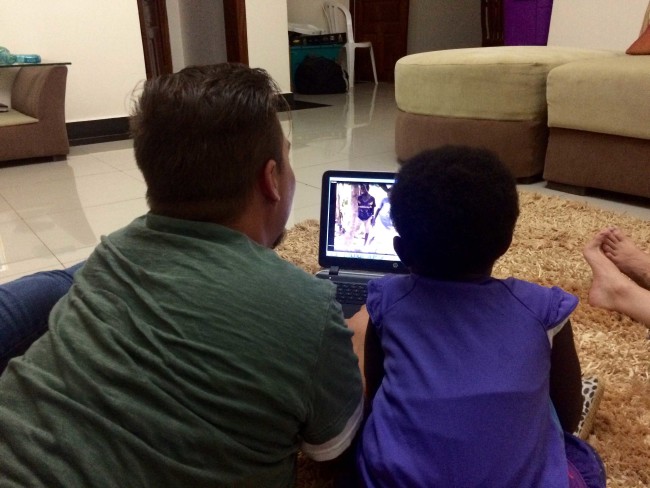 As I am finishing this post, I just got a text from Cory saying that a 12-year old girl in the RCRI program passed away from malaria this morning. These pictures don't capture the struggles these families face, but it's a harsh reminder of why we go.
For the children.
Please be in prayer for Petronille and her family as they deal with this tremendous loss.
You can see our Rwanda 2014 trip recaps here and Rwanda 2013 trip recap here.