Happy Monday, y'all! We're home from the SC Ride4Life a little more tired than before but our hearts are so full. There is something so telling about men and women riding 300 miles for life because "one is too many." I will share more about the ride tomorrow but today I'm finally getting around to share the rustic bridal shower I threw for one of my oldest friends, Kristen, last weekend. Burlap, chalkboards, & old lanterns- can it get any more rustic?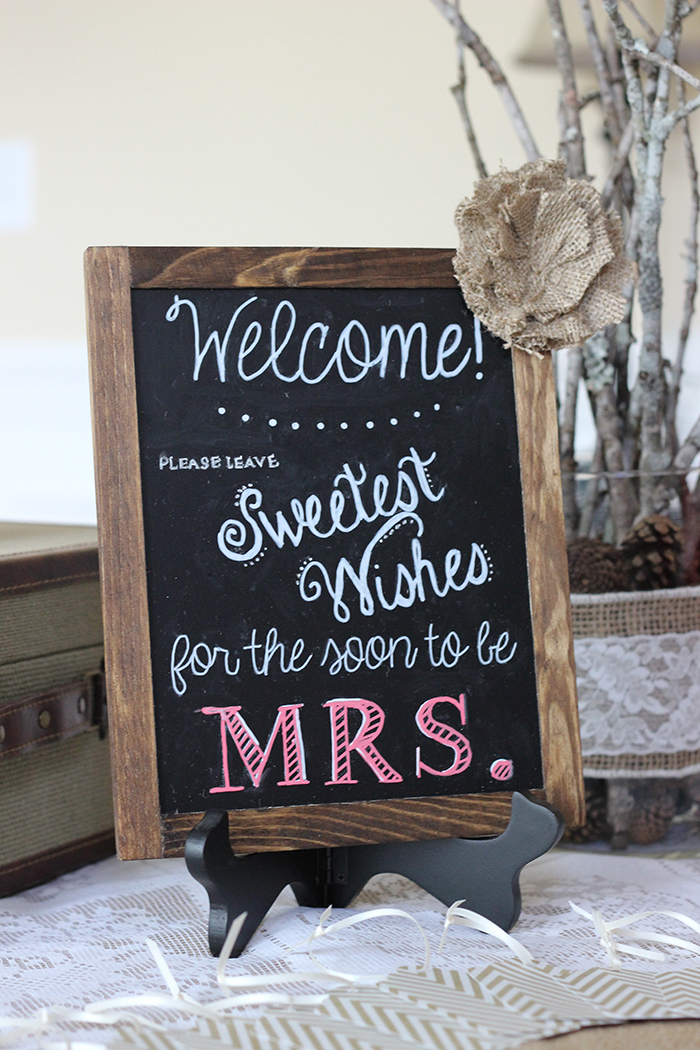 The beautiful bride-to-be!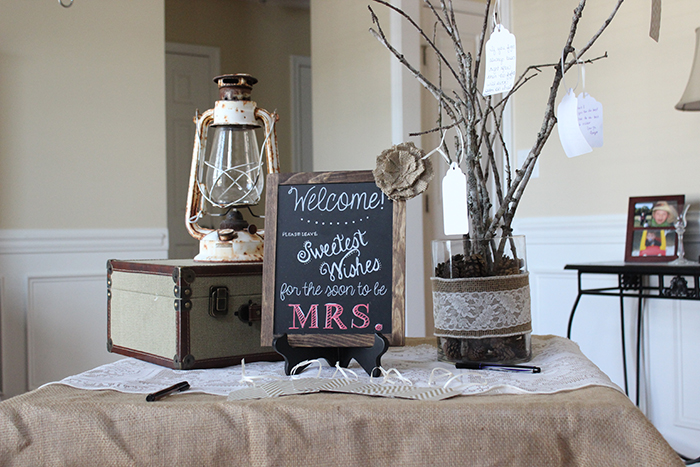 Thanks to the hubs for this awesome chalkboard!
UPDATE: A full tutorial on the DIY chalkboards can be found here.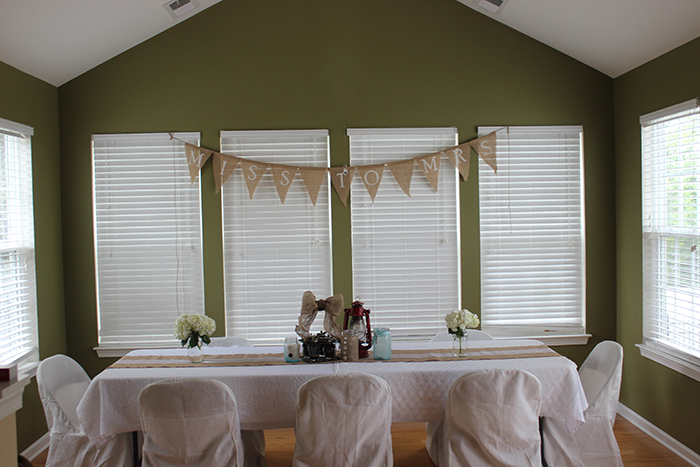 First time getting flowers from Trader Joe's and they rock!
 Kristen's face, y'all!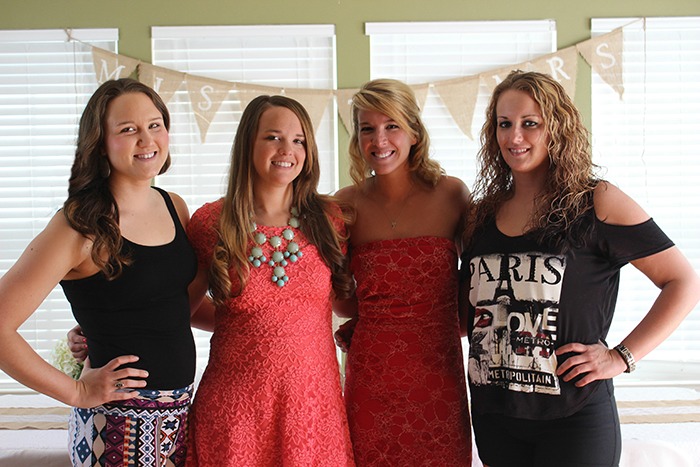 The bridesmaids minus Crystal.
I'm so blessed to have a friend like Kristen in my life and was privileged to get to throw her a wedding shower before her big day.