*This is a sponsored post. I received this dress for free from PinkBlush Maternity in exchange for my honest opinion. 
One of my biggest struggles since getting pregnant was finding cute maternity clothes at a decent price. As if growing a big belly isn't enough, who wants to spend a small fortune on maternity clothes that they'll only wear for a few months? Not me!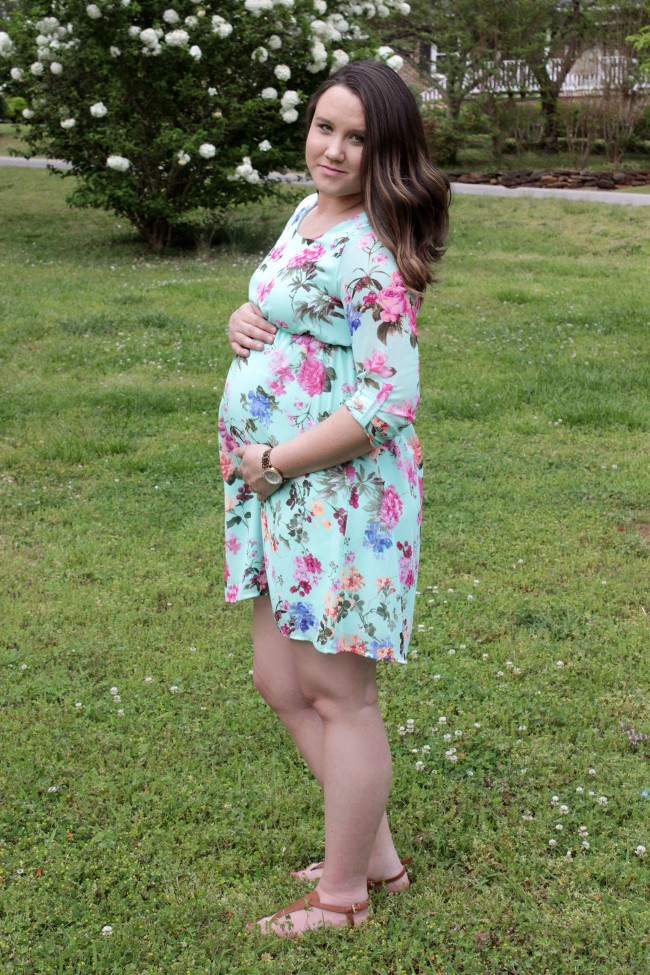 But I also struggled with wanting to look nice and feel good about myself and maternity clothes are not always the most flattering. A few of my mama friends had recommended PinkBlush Maternity before and as soon as I looked them up, I found about 73 things of theirs I loved (no joke); so I'm sure you can probably imagine my excitement to collaborate with PinkBlush maternity.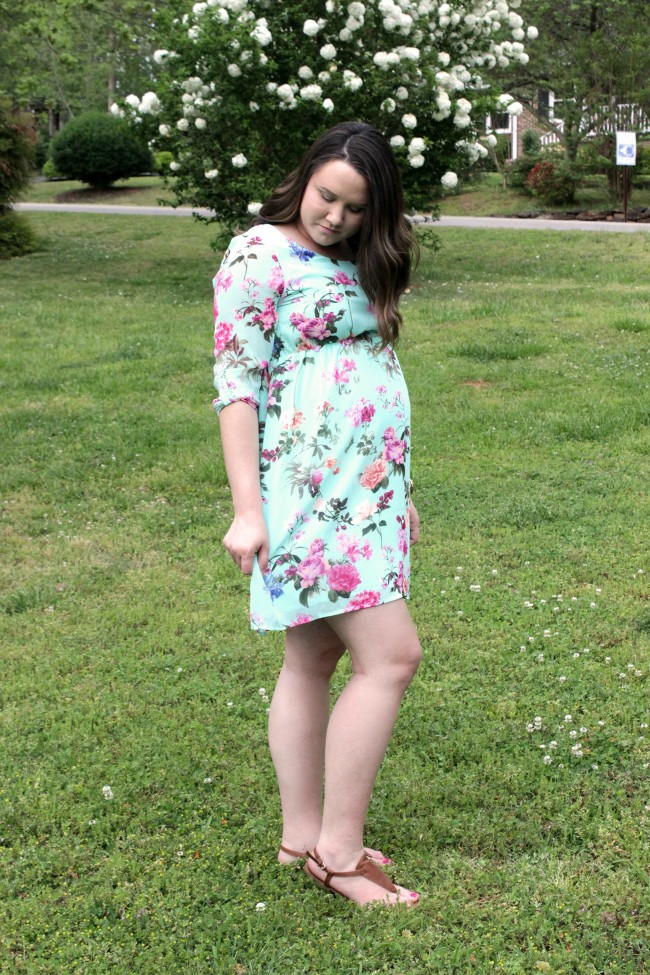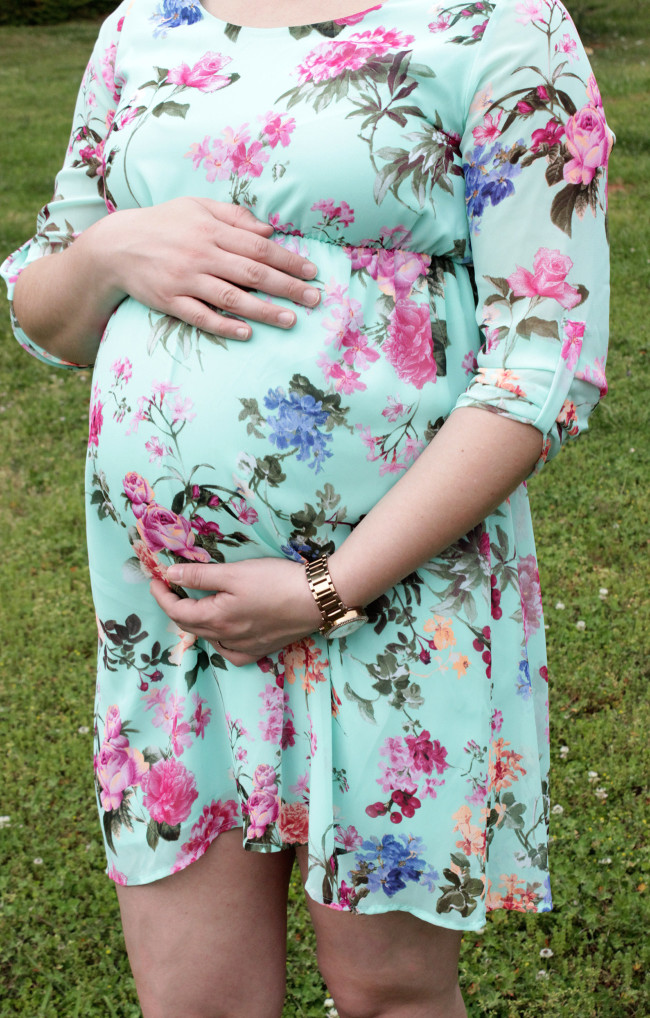 I chose this mint, floral maternity dress because I've had my eye on it for a while and it's just perfect for my upcoming showers. I mean, you can't go wrong with that color or print, right?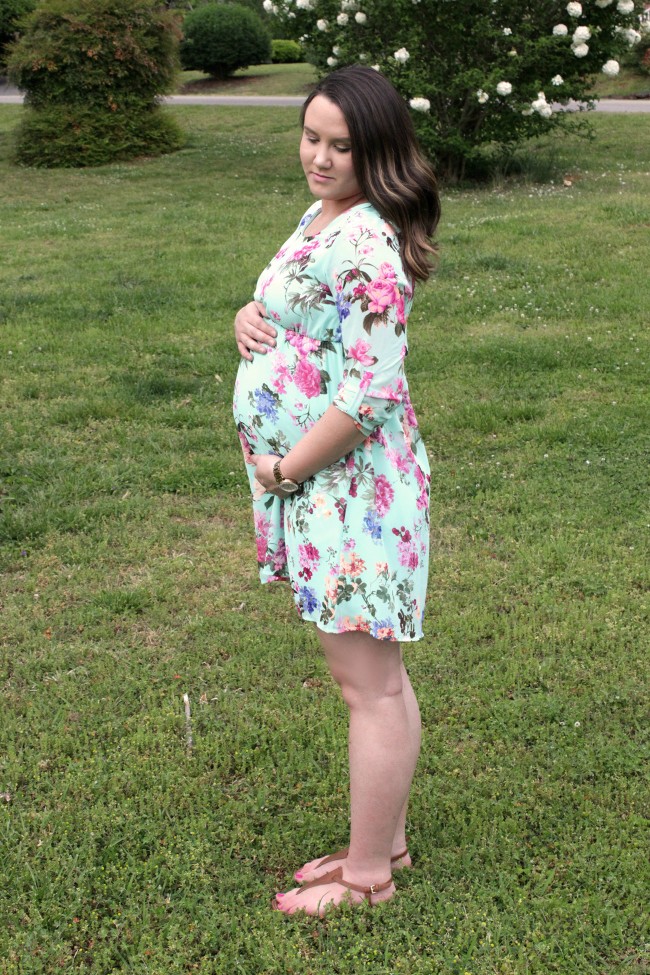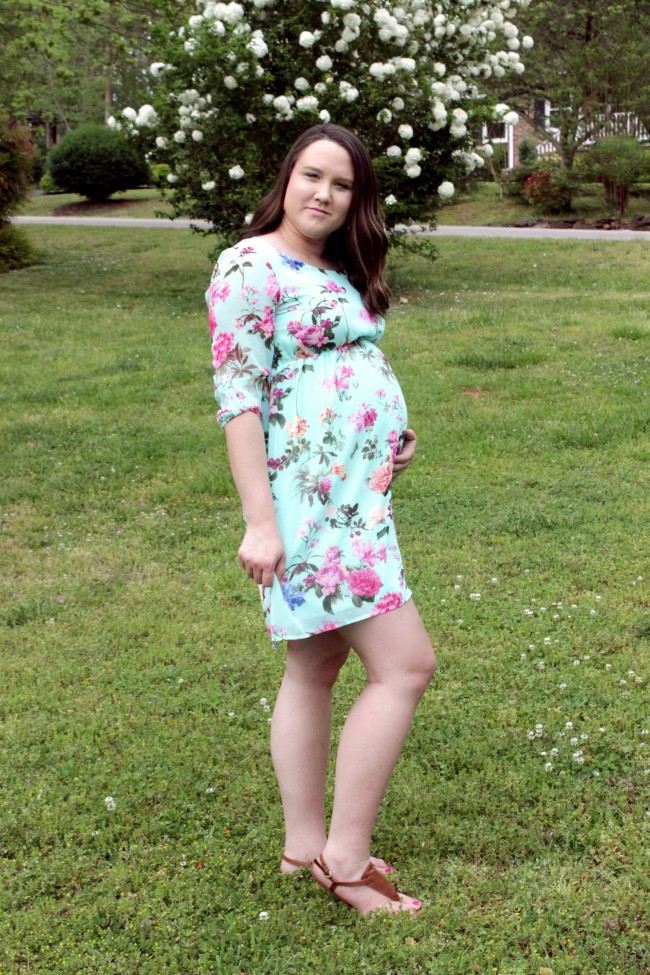 I was a little unsure about sizing but to be on the safe side, I sized up because I assume my belly is only going to get bigger. That's a pretty safe assumption, y'all. I'm wearing a size large and there is room to grow.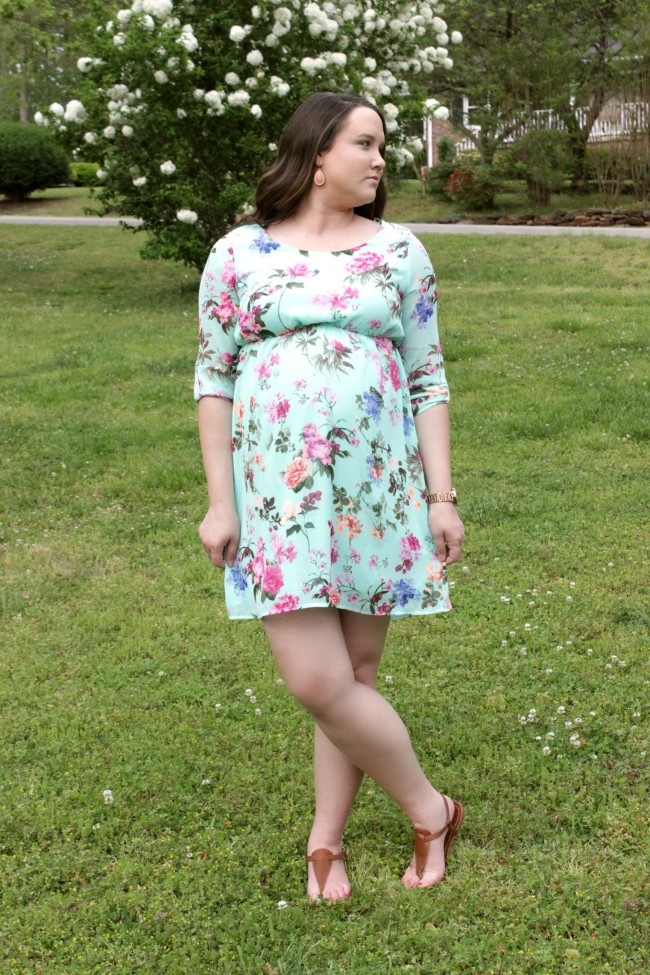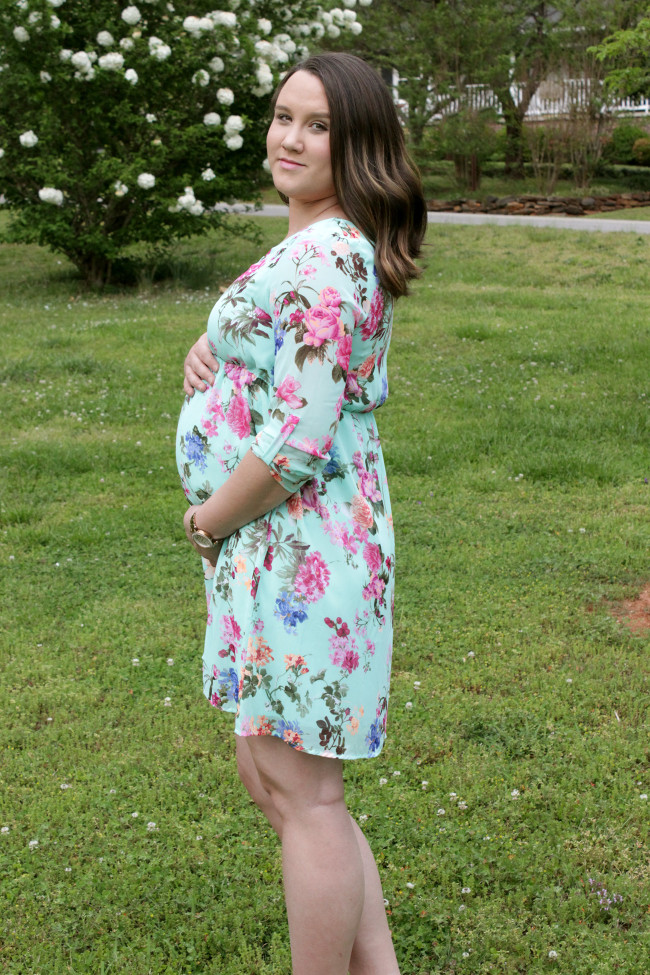 Another great thing about this dress? It can be worn after our sweet girl makes her entrance into this world- it's not so "maternity" that it can't be worn after the pregnancy is over!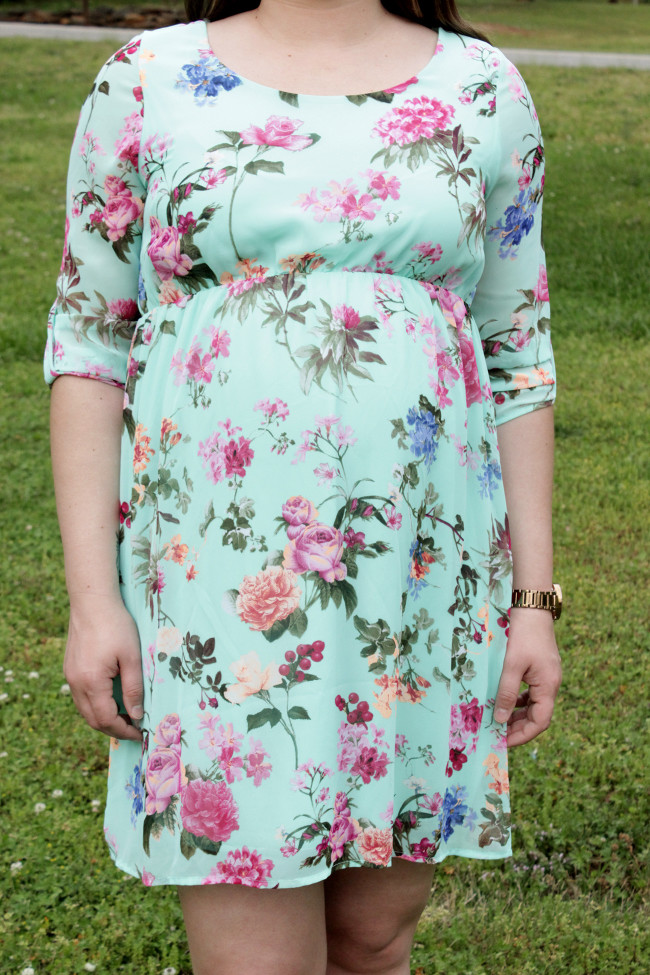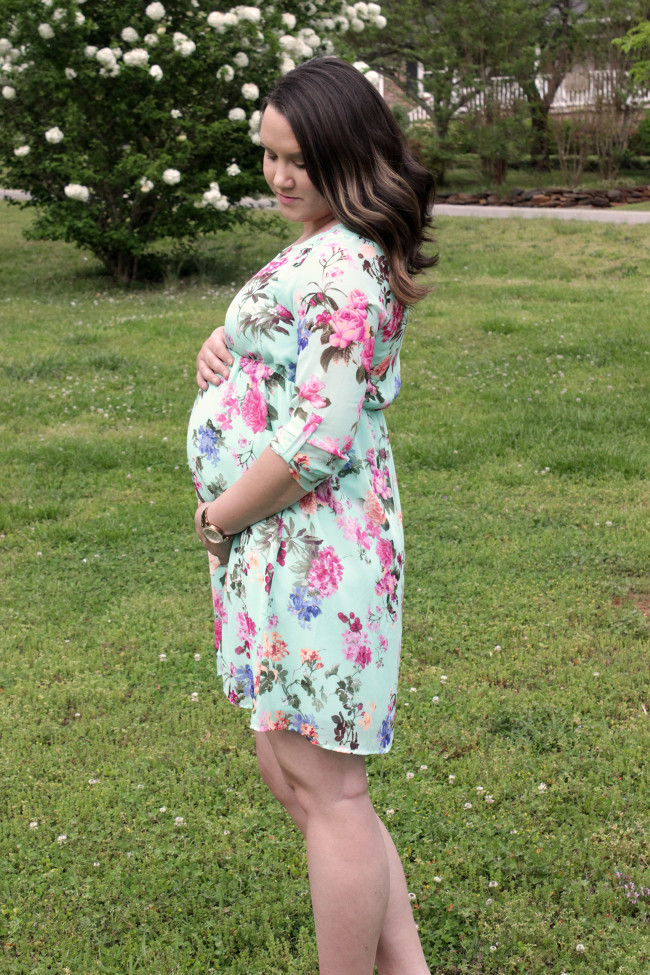 I can't recommend PinkBlush Maternity enough, you guys. Stylish, affordable clothing for us mamas-to-be is where it's at! Plus, they have a ton of options like plus-size maternity and non-maternity clothing as well. I know I've got my eye on a couple of maternity maxi dresses like this one, this one and this one to get me through the hot summer!
But the best part??? PinkBlush is offering my readers a chance to win a $75 giftcard! So enter to win below and then shop your hearts out, y'all!