After pulling out all my fall decorations, I realized I had a chalkboard pumpkin but couldn't think of what to write on it. Since I have it beside a chalkboard sign, I didn't really want another saying on it so I asked Cory to draw the standard jack o'lantern face on the pumpkin.
Wrong.
Cory had other ideas and this is what I got…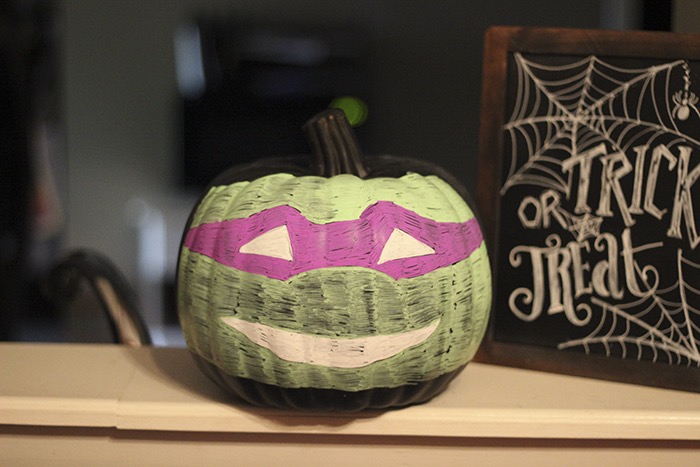 A ninja turtle pumpkin. Bless his child-like heart.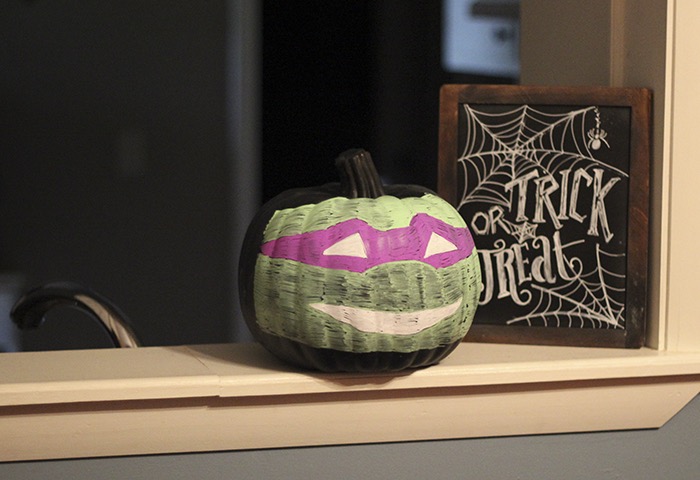 He was so proud of his artwork, there's no way I could erase it. And I do have about 99.9% control of the decorations in the house so .01% for him is the least I can do, right?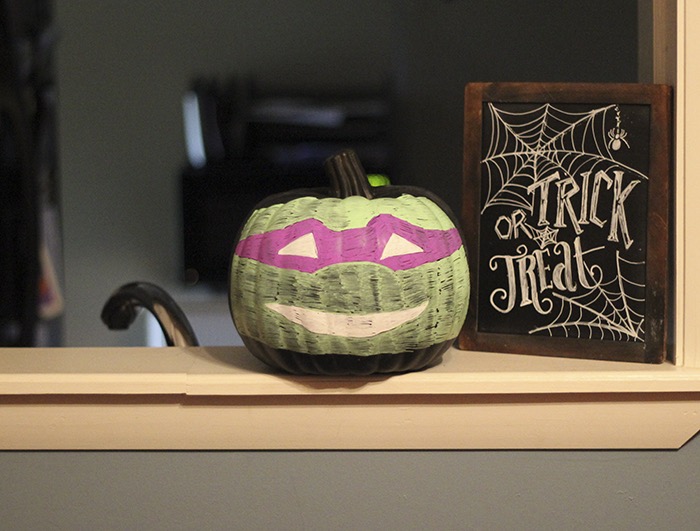 Plus, I don't really decorate for Halloween other than a wreath on my door and "trick or treat" sign you see so I thought it would be fun to leave up 'ole Donatello at least through Halloween.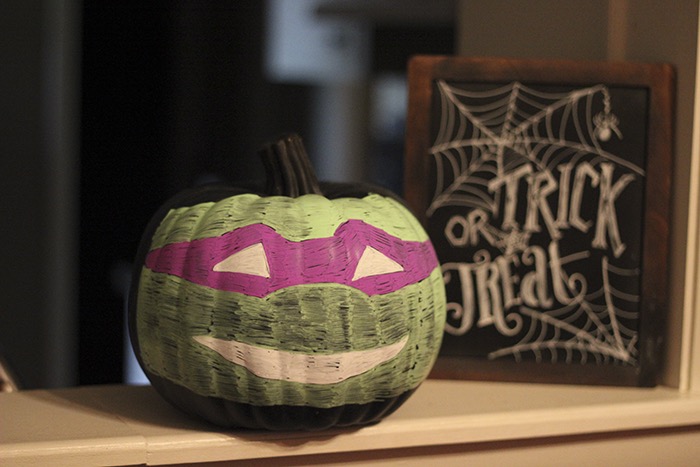 Since it is sitting in the window between our kitchen and living room, I did have him draw the jack o'lantern face that I originally asked for on the other side so the kitchen would have a little Halloween decor too.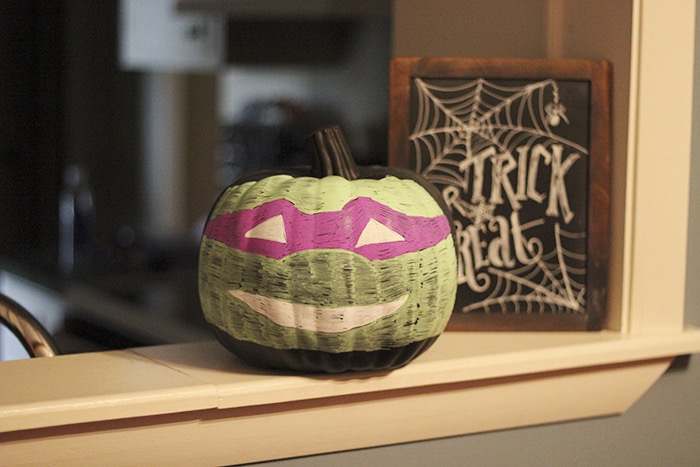 Do y'all have husbands like mine? I can't be the only one married to a 12 year old at heart, can I?
By the way, I love that 12 year old heart with everything I am and I wouldn't expect anything less than Donatello's face instead of a jack o'lantern :)