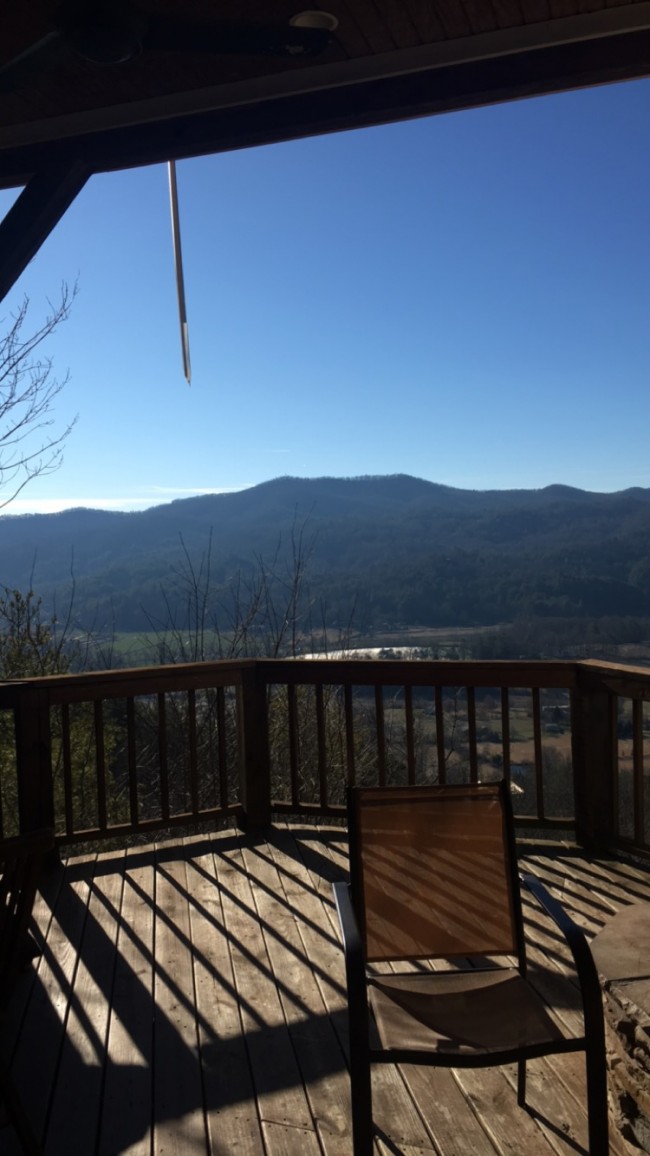 Last year, my dad decided that he wanted to continue an old family tradition and head to the mountains after Christmas. Growing up, my grandparents and great-grandparents lived in the mountains of NC and every Christmas my family would make the trek up there to spend some time with them. Some of my fondest childhood memories occurred in these mountains and I'm so excited to give Baker the same opportunities.
We rented a lake house on Lake Lure last year but this year, we tried something different and went to Dillard, GA. A few days after Christmas, we headed up the mountain to spend a few days with my parents, grandparents, and most of my siblings. Cory and I look forward to this trip every year and we can't wait to continue the mountain tradition with Baker.
We started our trip off with a little confusion with the cleaning crew. When we arrived, the house hadn't been cleaned yet but we got ahold of the owner and worked out a deal where we would clean and get a partial refund. It didn't take us long at all with so many adults. I feel like many families would have let something like this ruin a trip but our family just rolled with it and forgot about it! After we got settled in, we headed to dinner at the Dillard House. If you are local to Northern Georgia and have never been, I highly recommend it! They bring your table family size helpings of home cooked food like fried chicken, mashed potatoes, mac-n-cheese, and so much more! It is so, so good!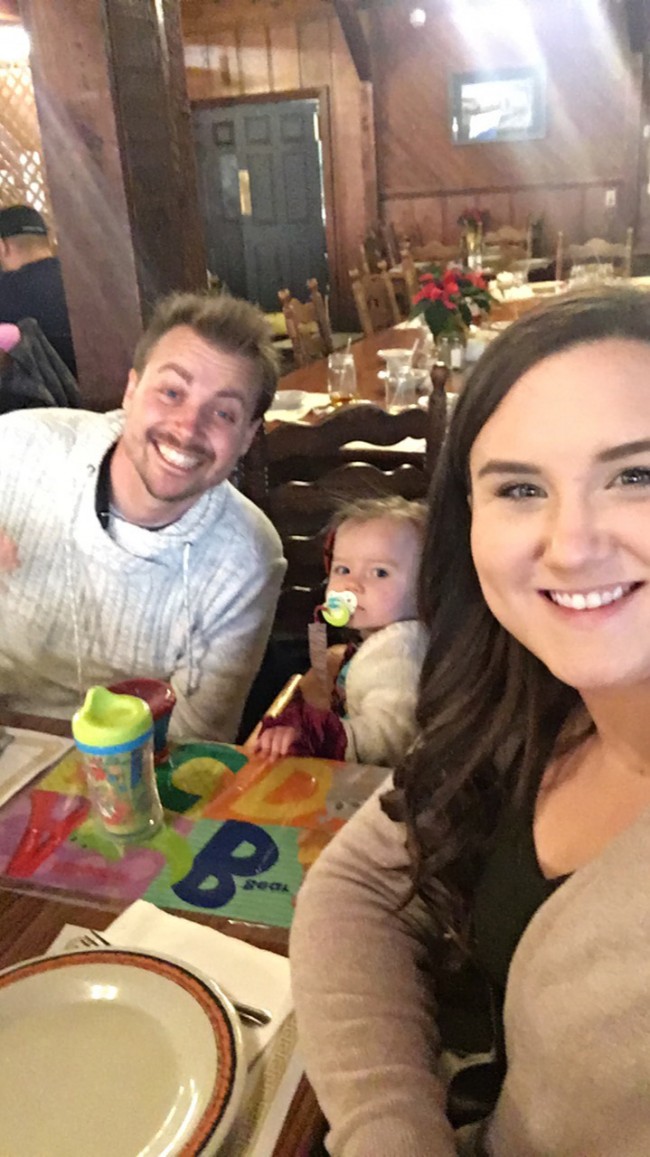 This photo was taken at the Dillard House some 26 years ago, if that time stamp is correct. I'm pretty sure it reads 1992, which would be about right. I wanted so desperately to recreate the photo since this was the first time I had been back to the Dillard House with my Papa but they have removed the playground. I was so disappointed!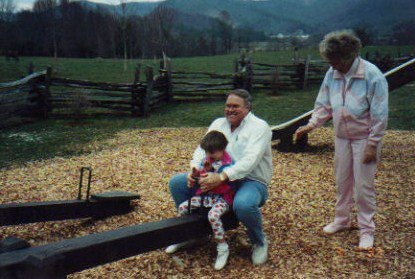 For some reason, that we never figured out, Baker had an awful nights sleep that first night. Normally, we have no problems with Baker's sleep especially if she is sleeping with us. She woke up, screaming, in the middle of the night, and cried for almost two hours. We tried everything we could think of…we got her water, we stripped her down in case she was hot, we gave her Tylenol, we let her play on our cell phone…anything goes at 3:00 am. She finally calmed down after we turned down the heat and stripped her (maybe she got too hot?), and we all got some rest. This was how I found her and her daddy the next morning.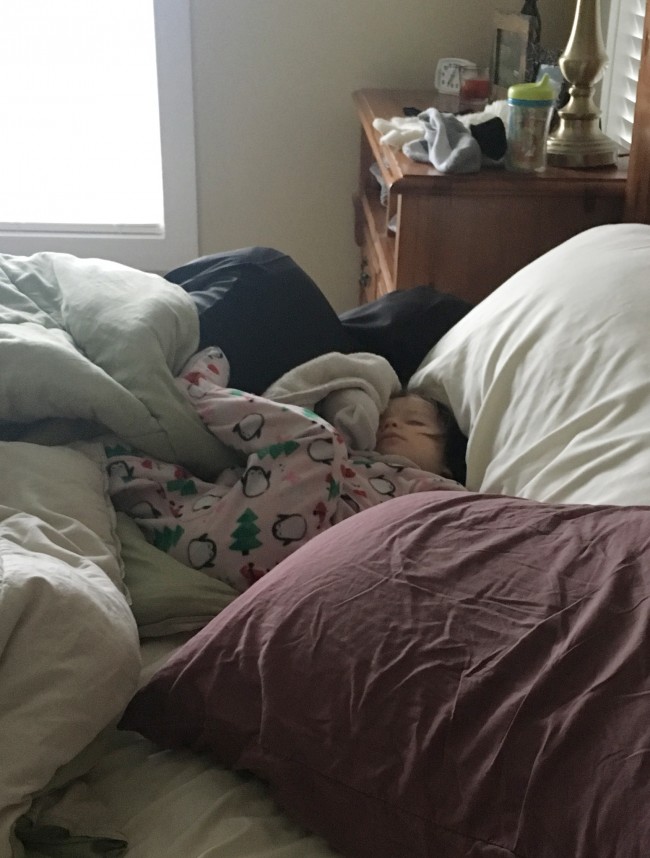 Looking out the window of our house, you could see this little white Chapel and we decided to worship there on Sunday morning. We love our modern church but there is something so sweet about going back to a church like this…hymnals, the church decorated for Christmas, and a pianist.  They were some of the sweetest people we've ever met- I've never felt more welcomed at a church. They even had all the visitors stand up and introduce themselves. 😳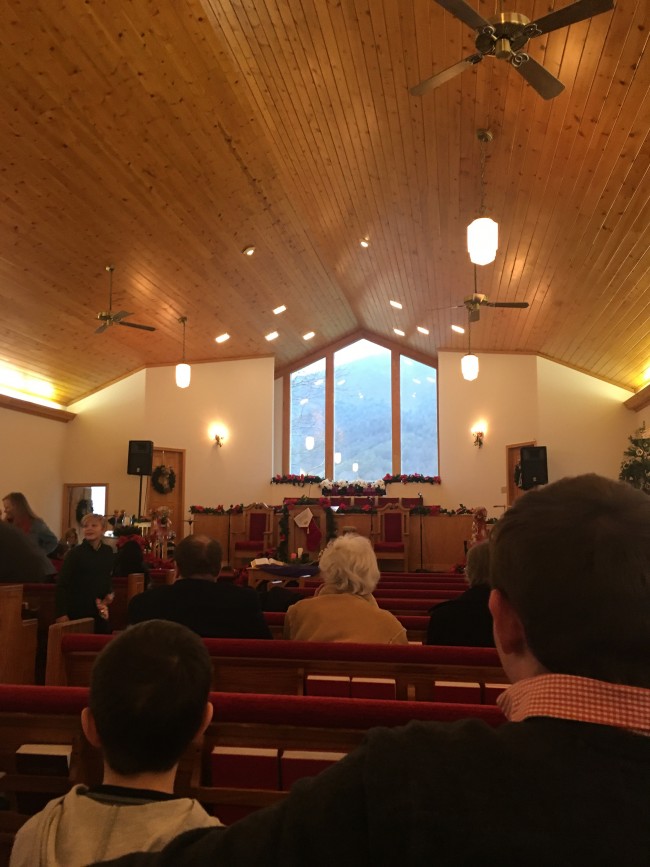 Can you imagine how beautiful a wedding would be in this church?? That center aisle and wooden ceiling and of course, that view!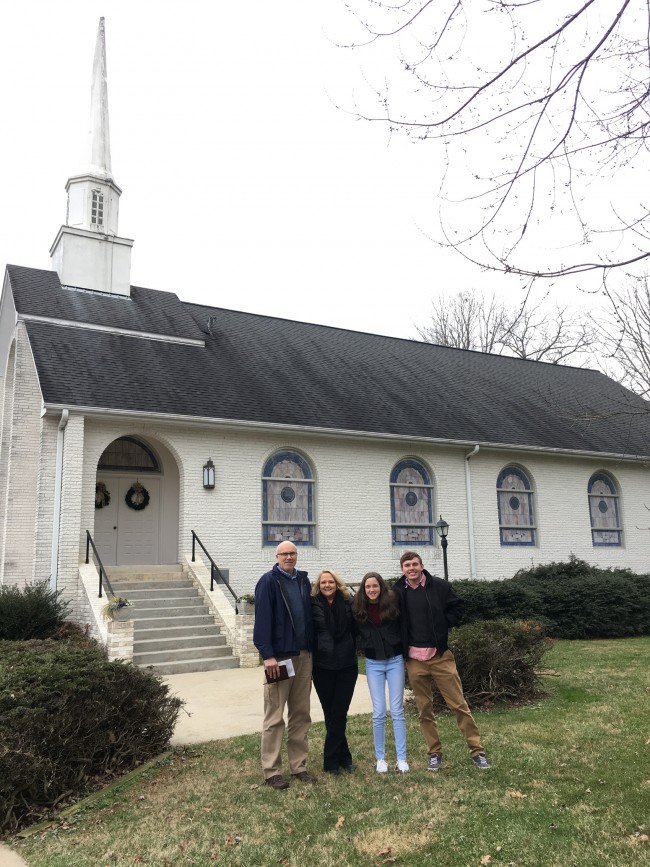 But goodness gracious, y'all, it was cold!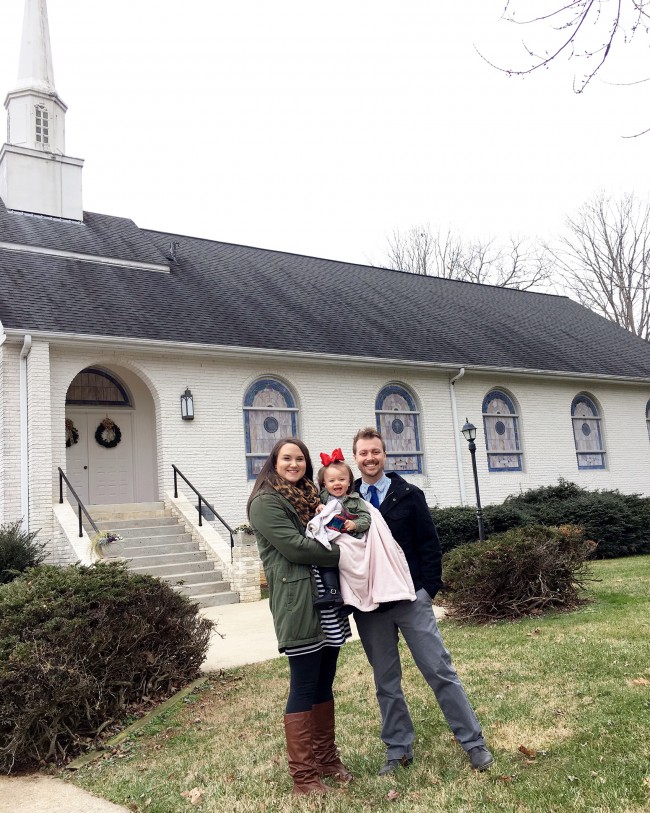 We called these dogs the "welcoming committee" because they were there when we got there and showed up again as we were leaving.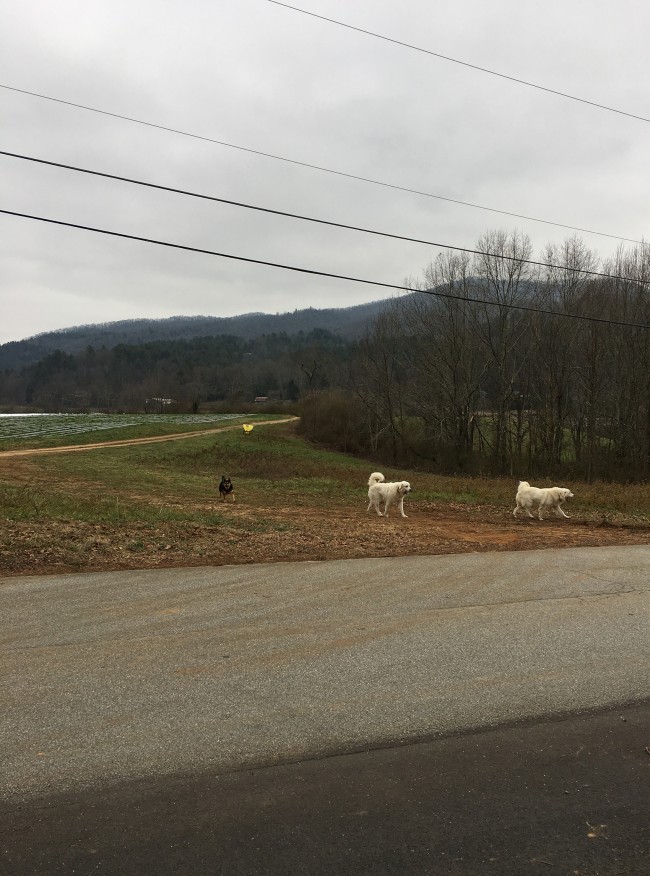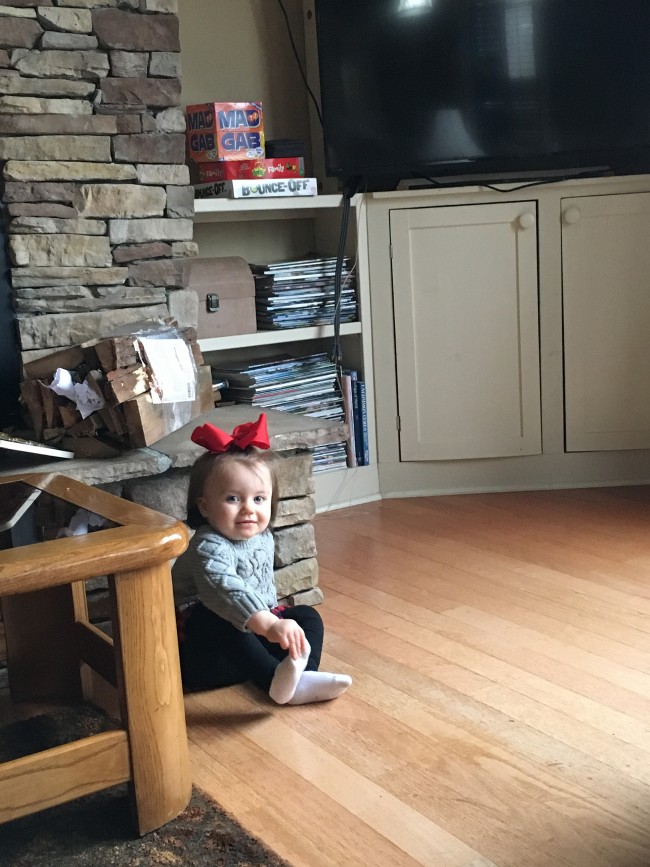 It got really cold at night (like the pipes froze) so this fire felt so good!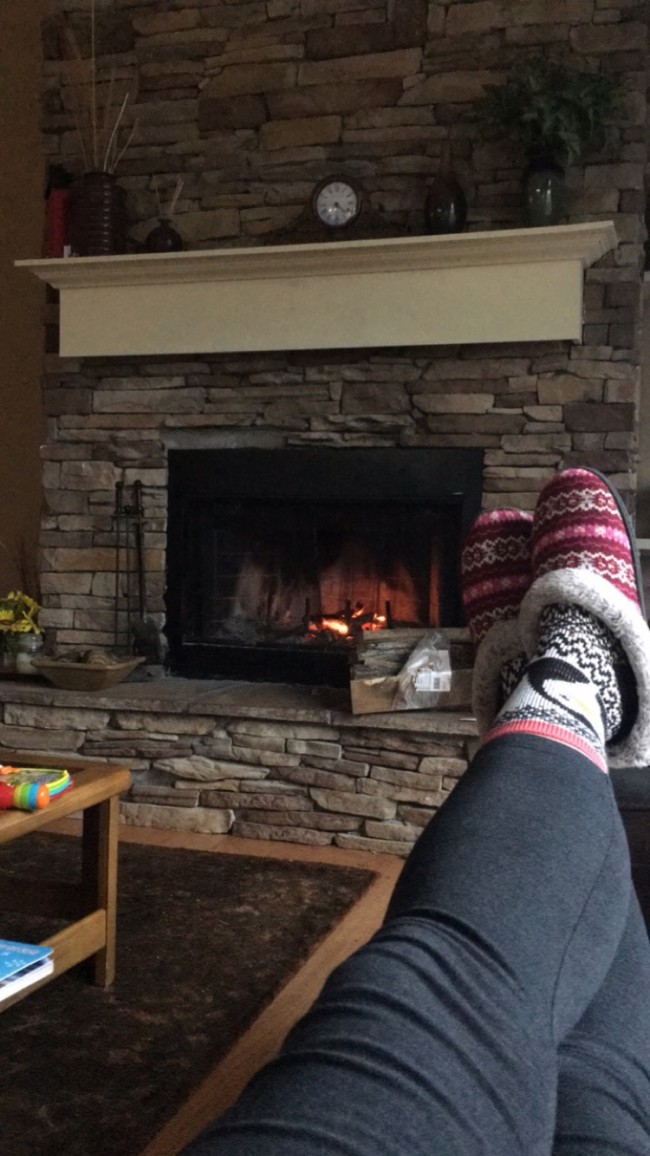 These are the moments and memories that I will cherish forever.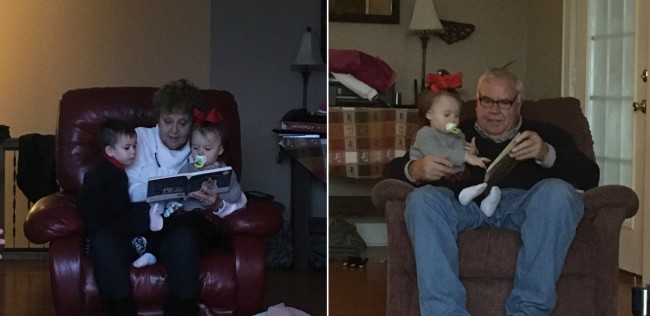 Mom came prepared to pamper us ladies! We did manicures Sunday night and she had bath bombs and face mask for us to use too!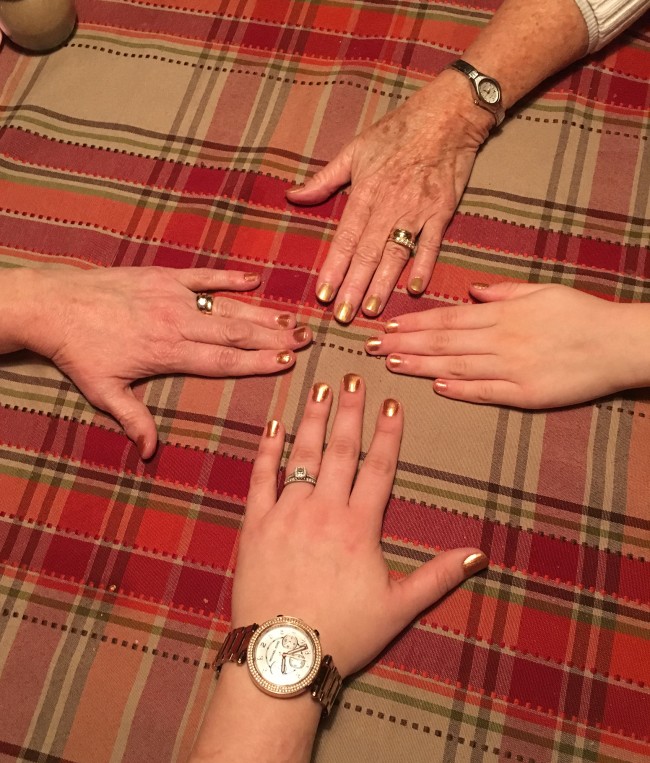 New Year's Eve looked a little bit different for us this year. We normally have friends over to ring in the new year but this year, we stayed in our comfy clothes and watched the ball drop with our family.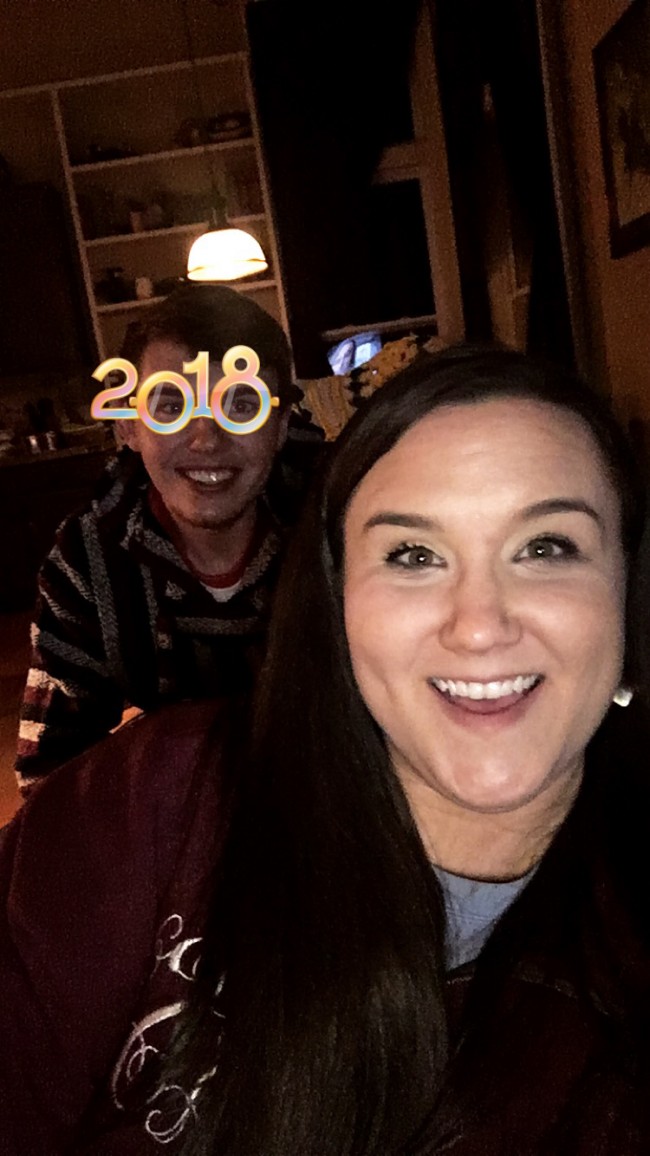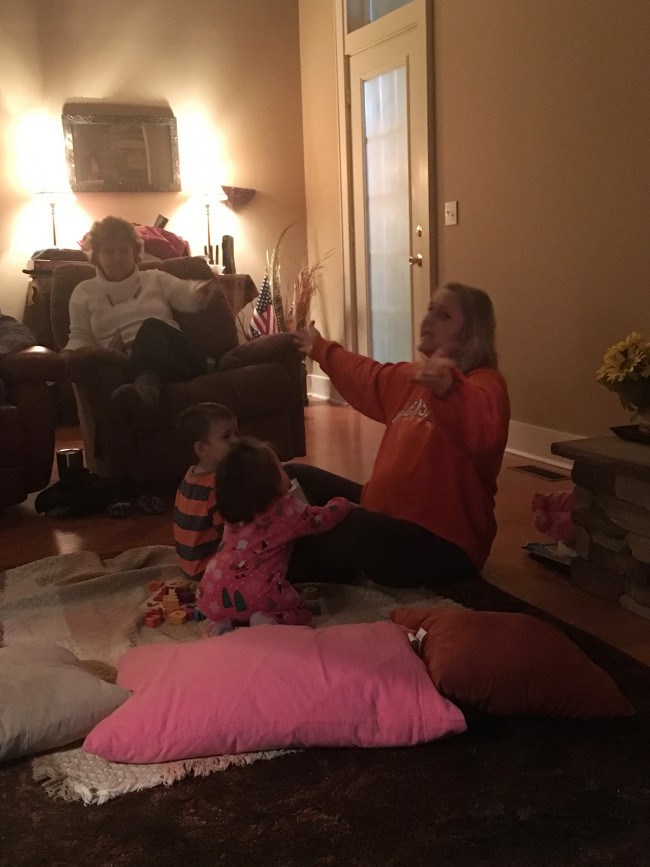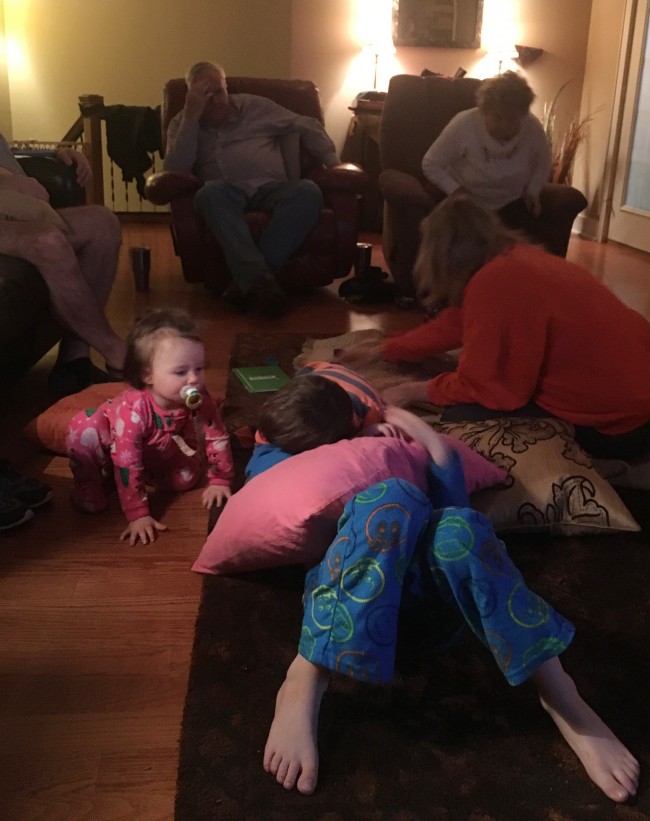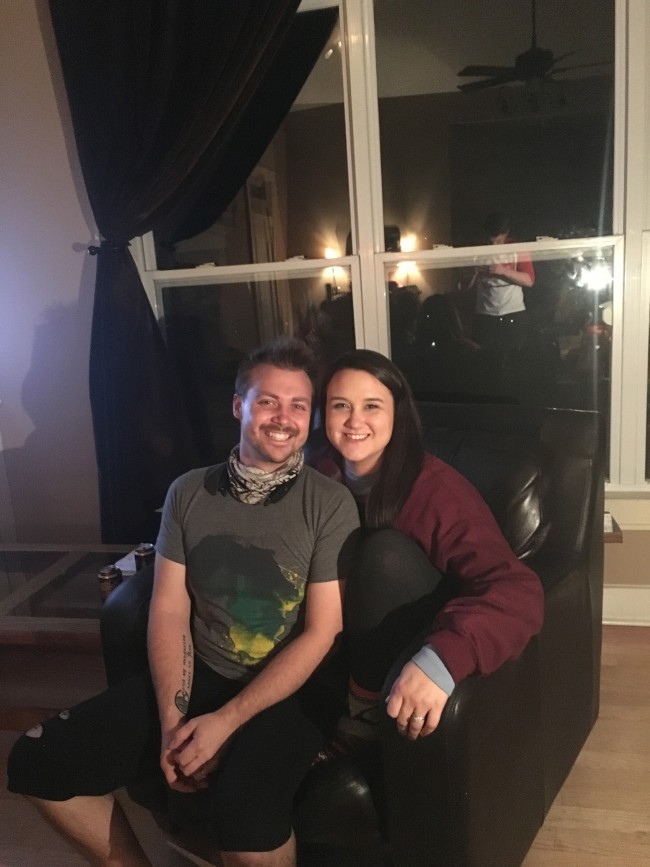 Definitely not the fancy parties like I have hosted in years past but I wouldn't change a thing!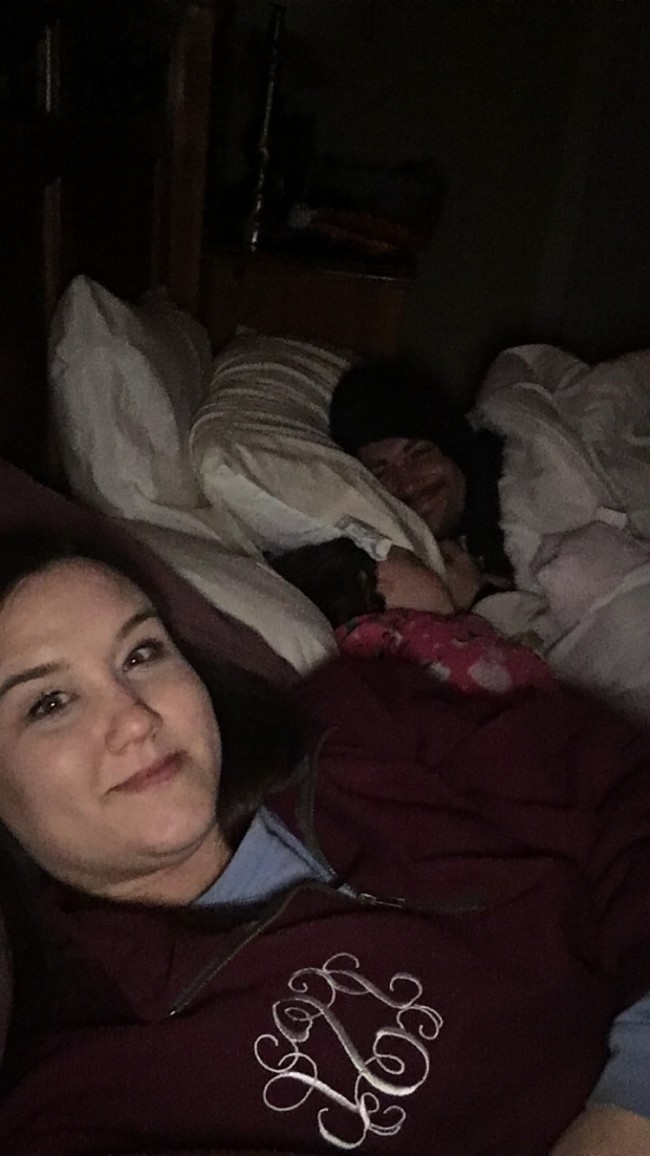 Baker will never pass up the opportunity to crawl up in someones lap with a book (or a coloring book)!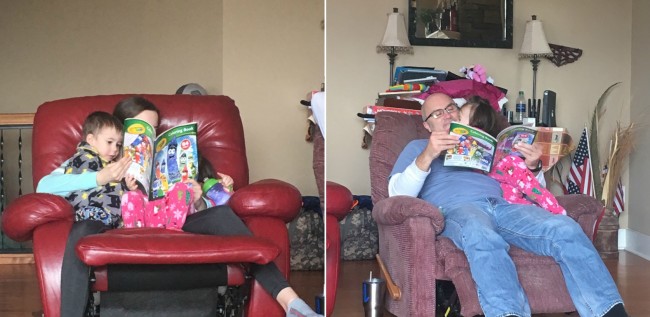 Each year, my dad likes to stay somewhere close to a hiking trail. Last year, was Chimney Rock and this year it was Tallulah Gorge.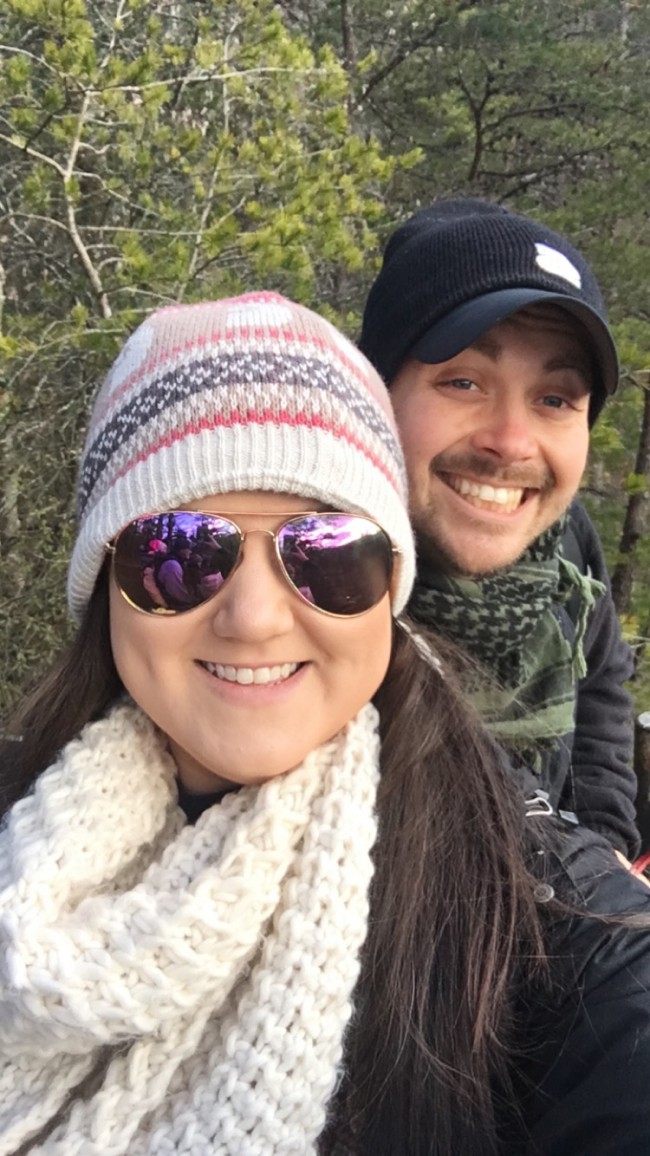 It was SO cold on New Year's day, probably around 19 degrees when we were hiking. Baker had on at least three layers. Ha!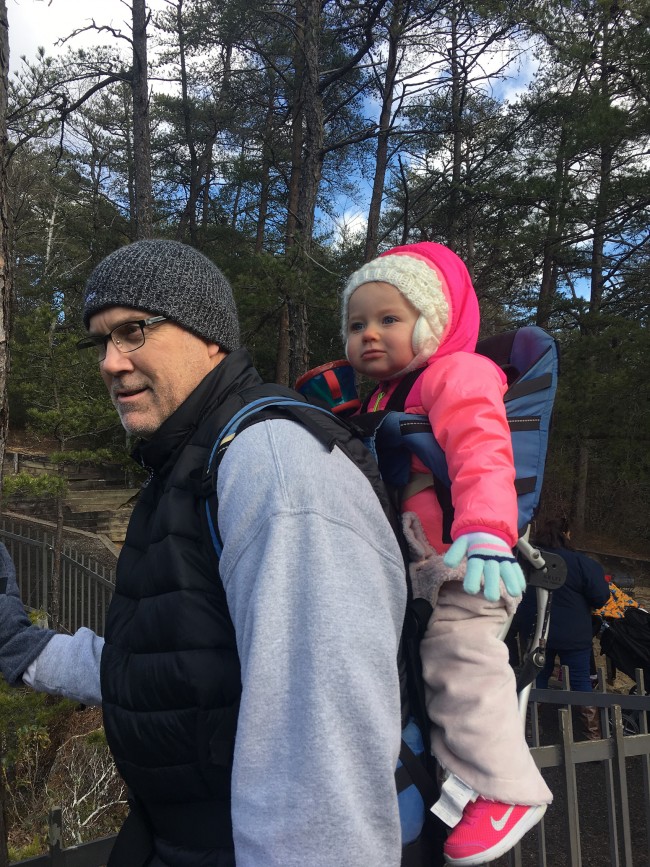 But the views were incredible!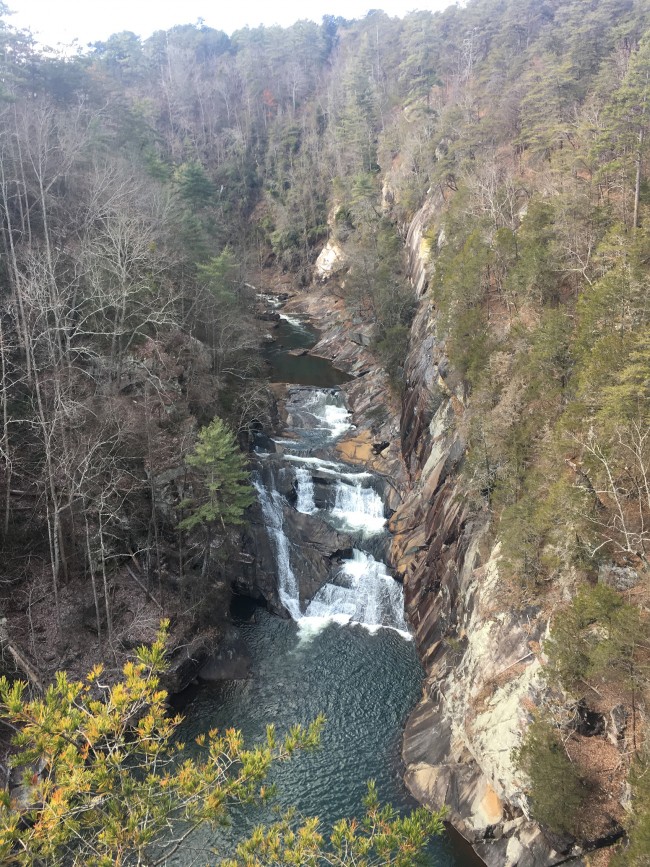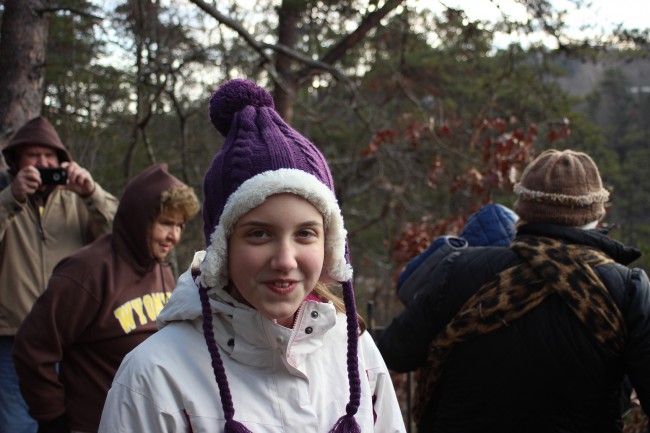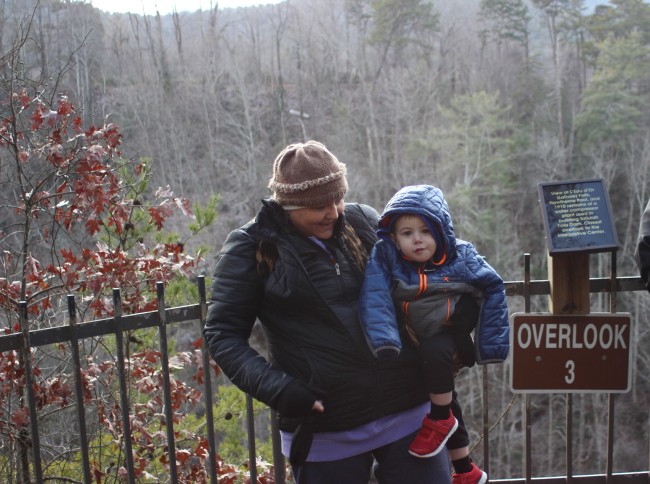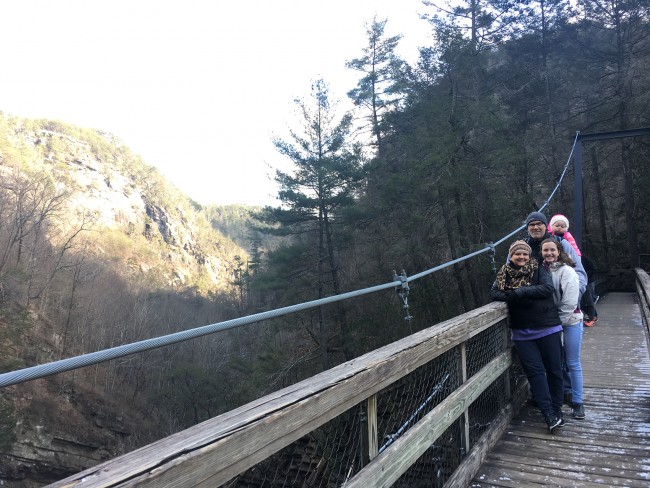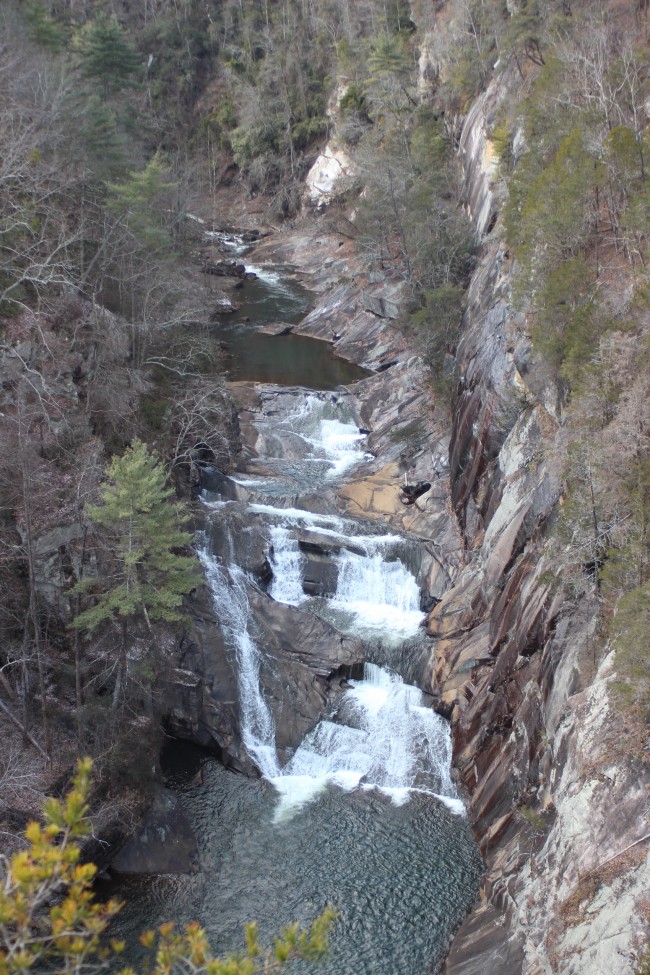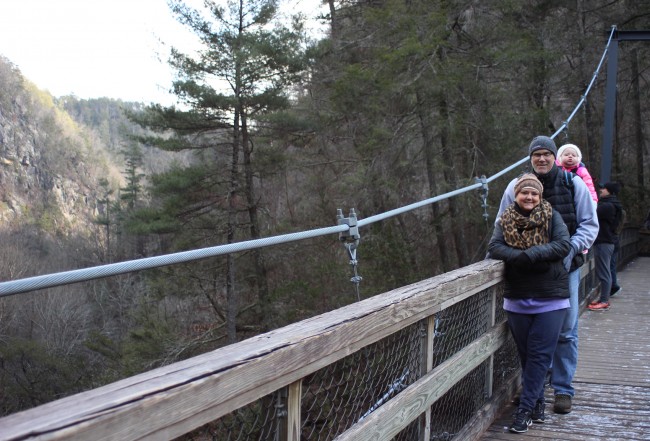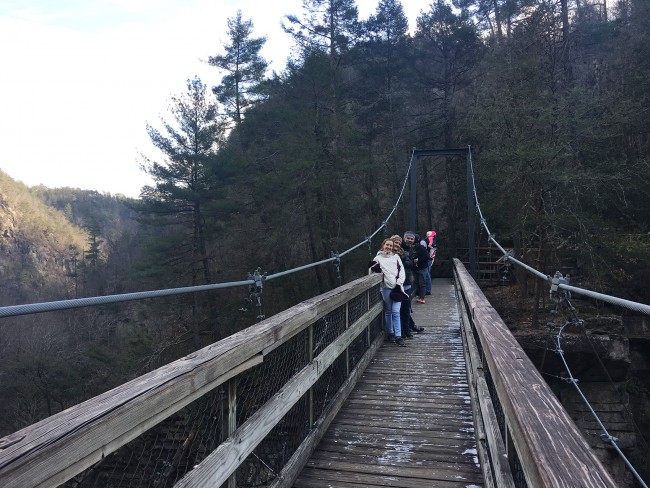 My grandparents stayed up top!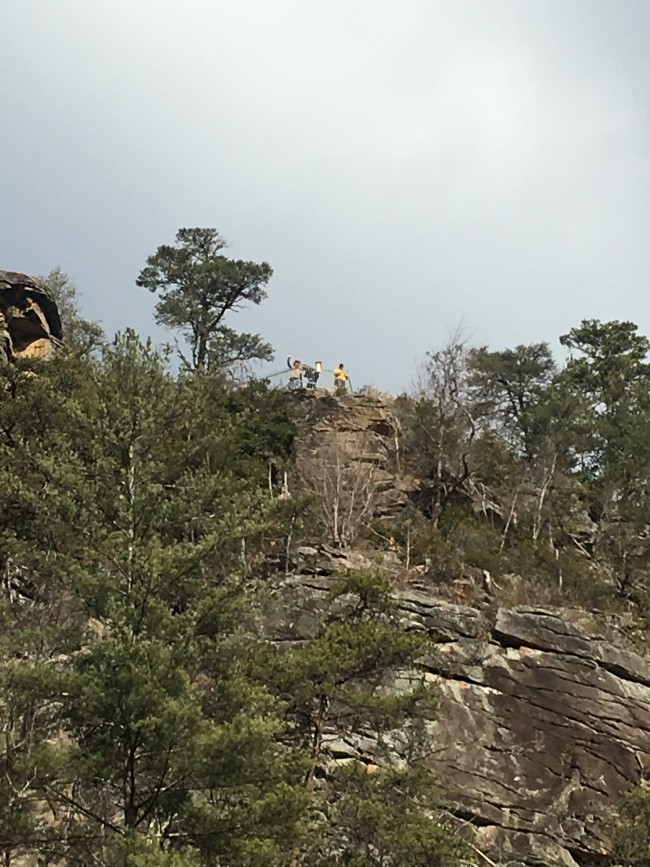 It was way too cold to hike down to the bottom of the gorge so we made it to the bridge before turning around.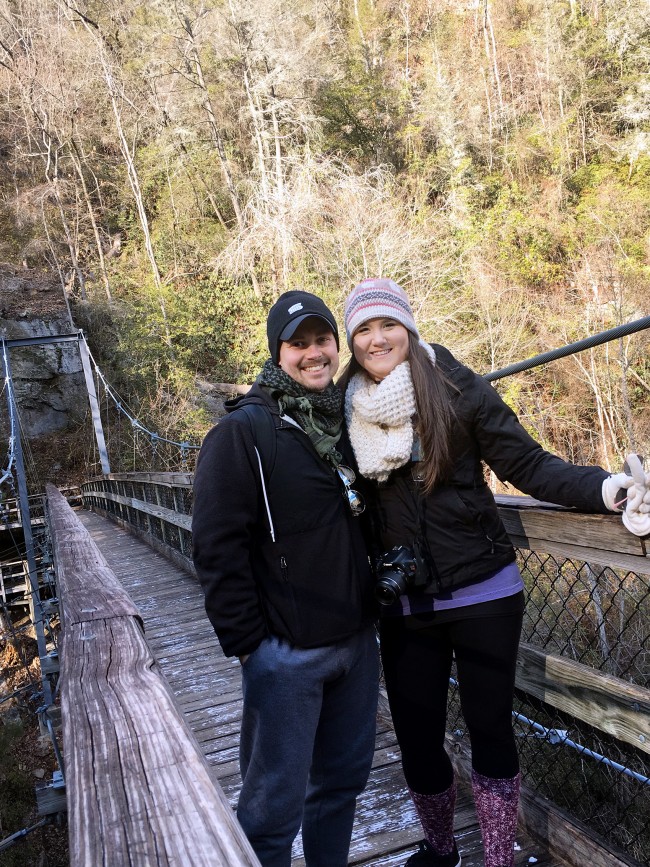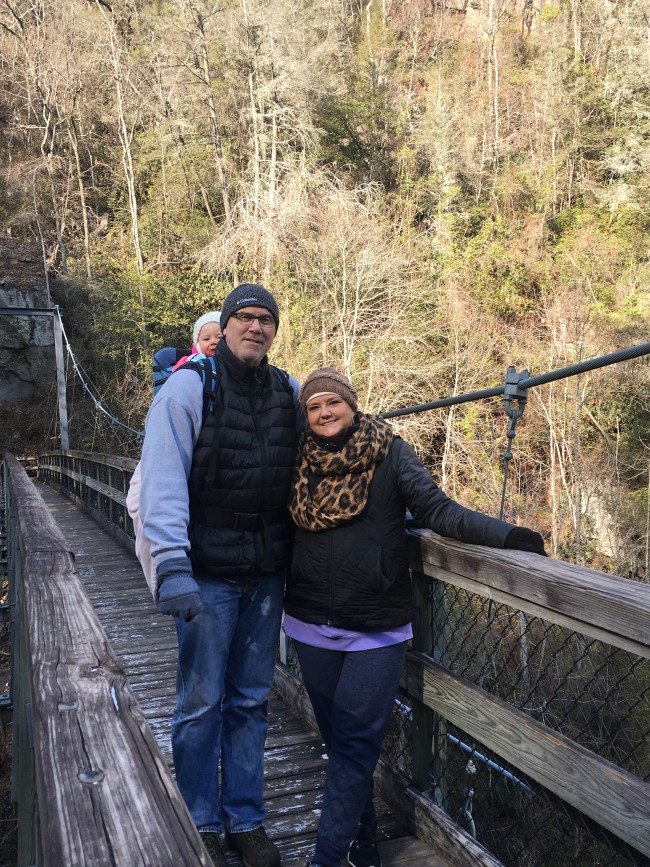 Tallulah Gorge State Park was really fabulous! They had the hiking outside, of course, but inside they had all these stuffed (like Taxidermy) animals you could look at, they had a theater that showed videos every few minutes about the animals in the park, and they had this huge room with these big like building blocks. These extra items were great for the younger kids who needed to run around without the fear of them falling off the gorge.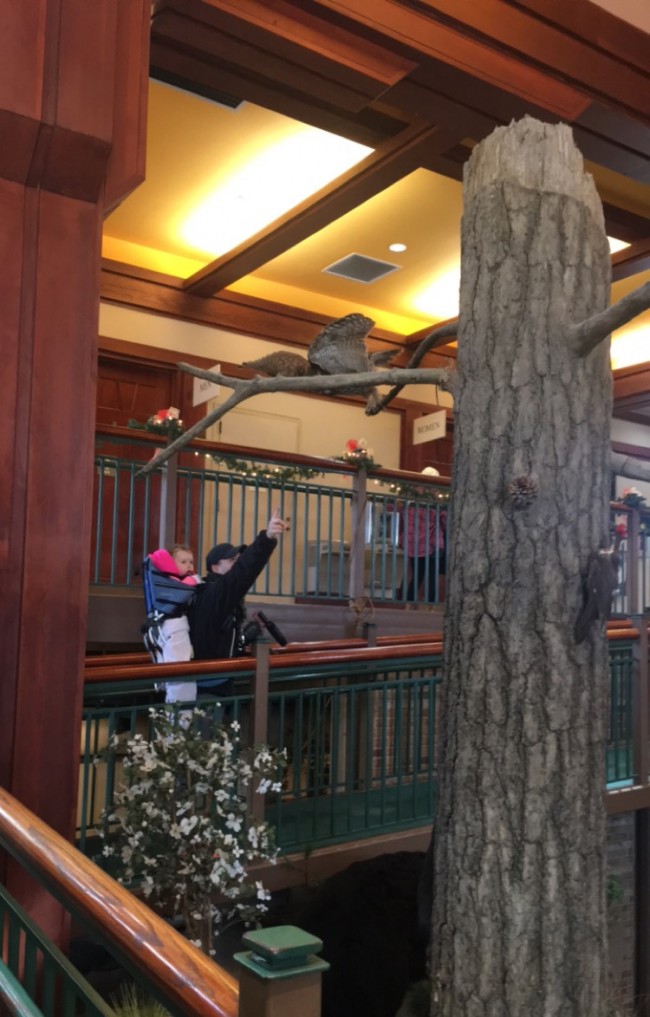 After our hike to the bridge, we had a picnic lunch before leaving.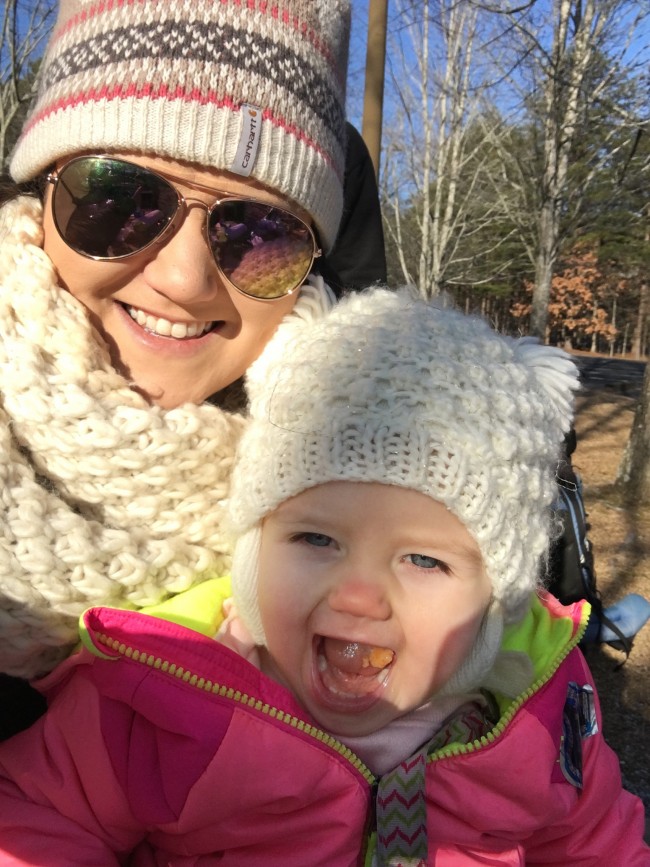 All that hiking wore Baker out!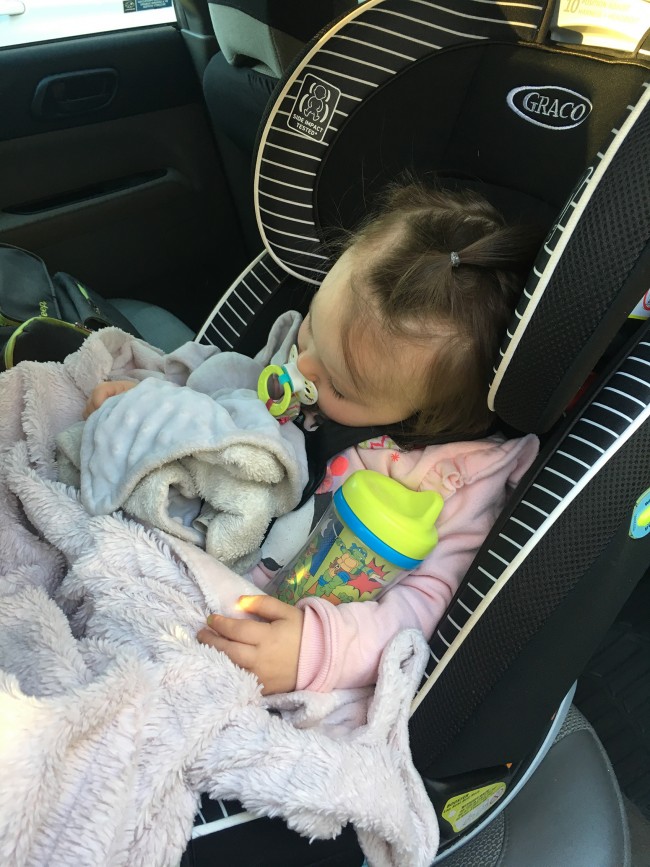 This was the sunset view out of our window in the living room.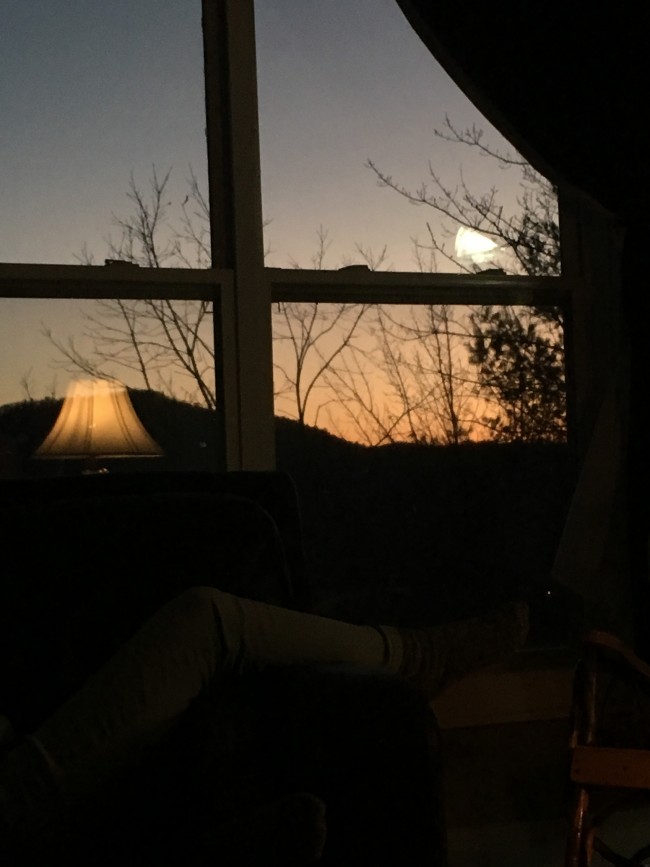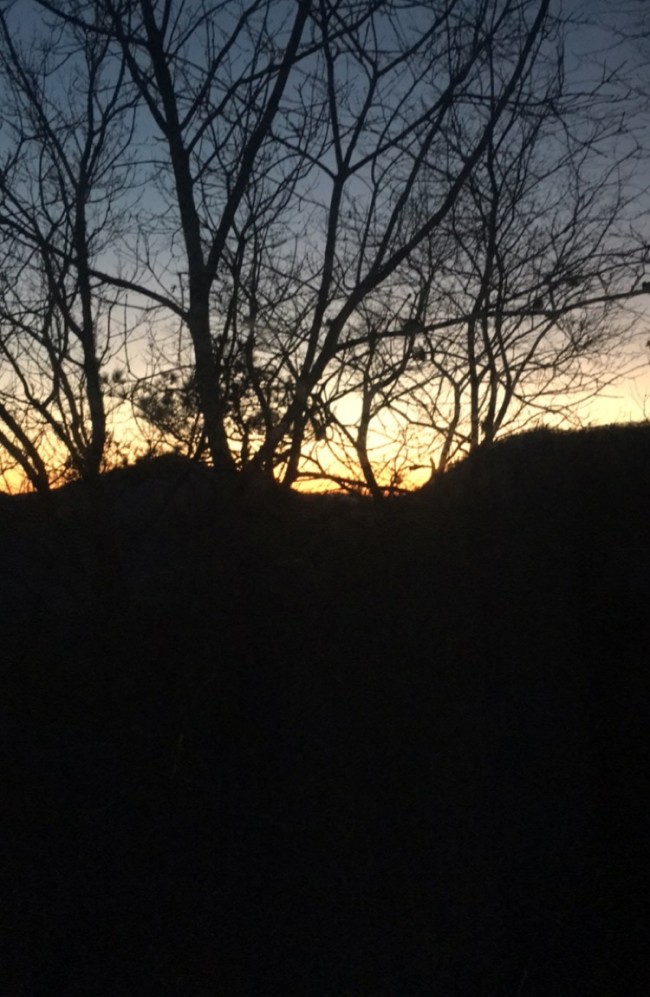 After thawing back out, we prepared our New Year's Day feast and watched the Tiger's play in the National Championship.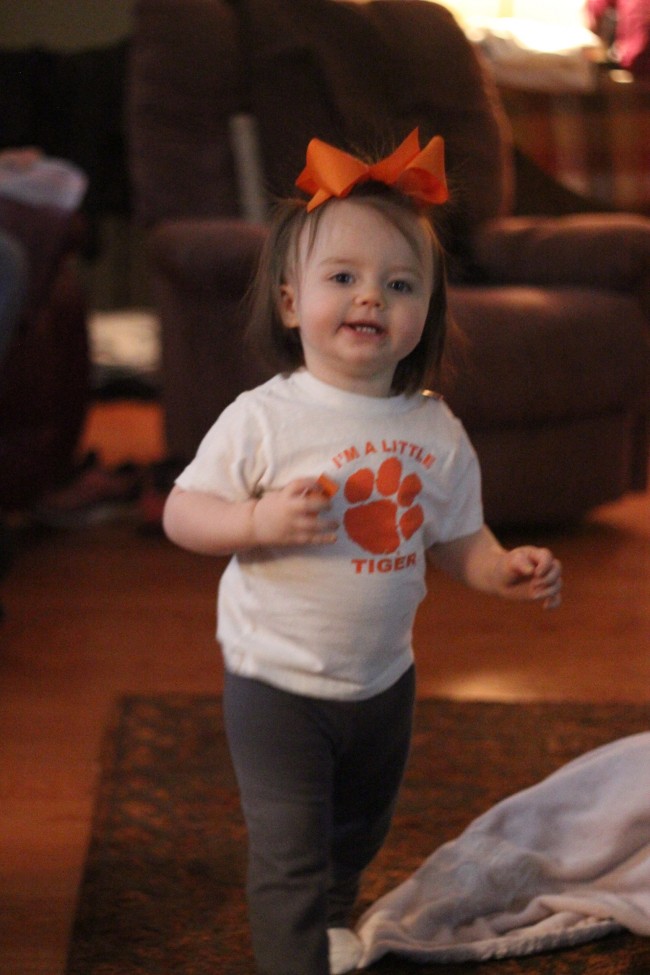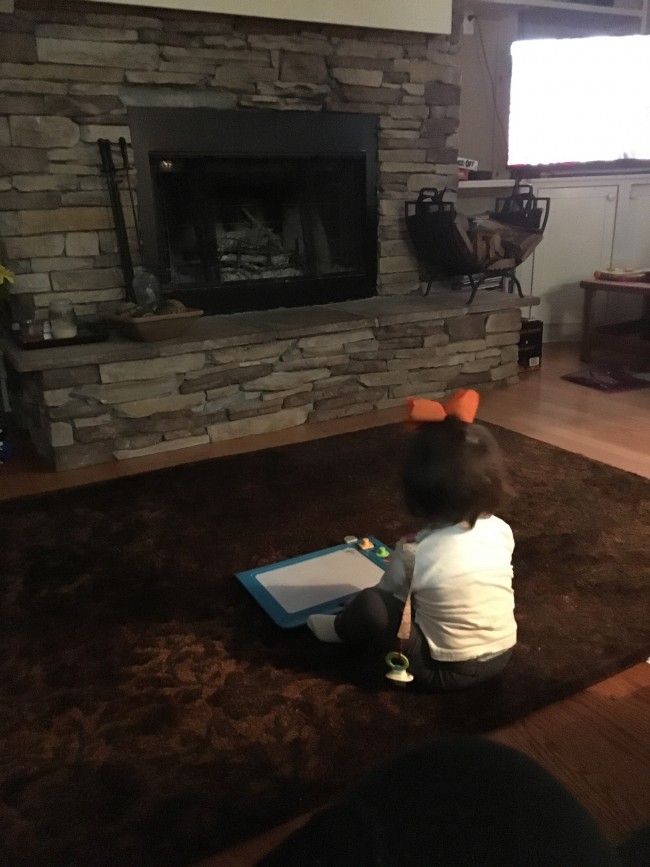 One of us was much more excited to see the game…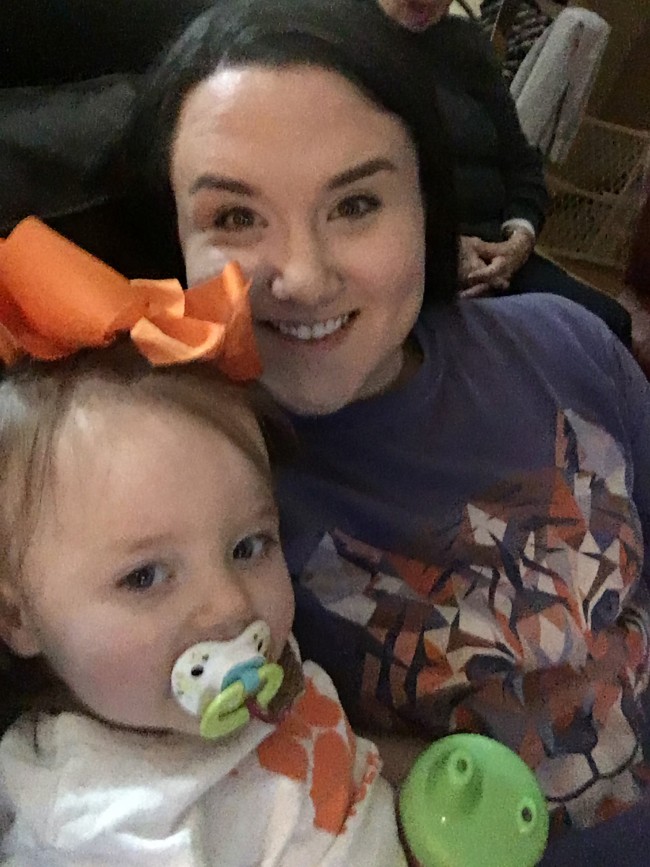 Baker helped Mimi make some cornbread for dinner since she didn't care about the game.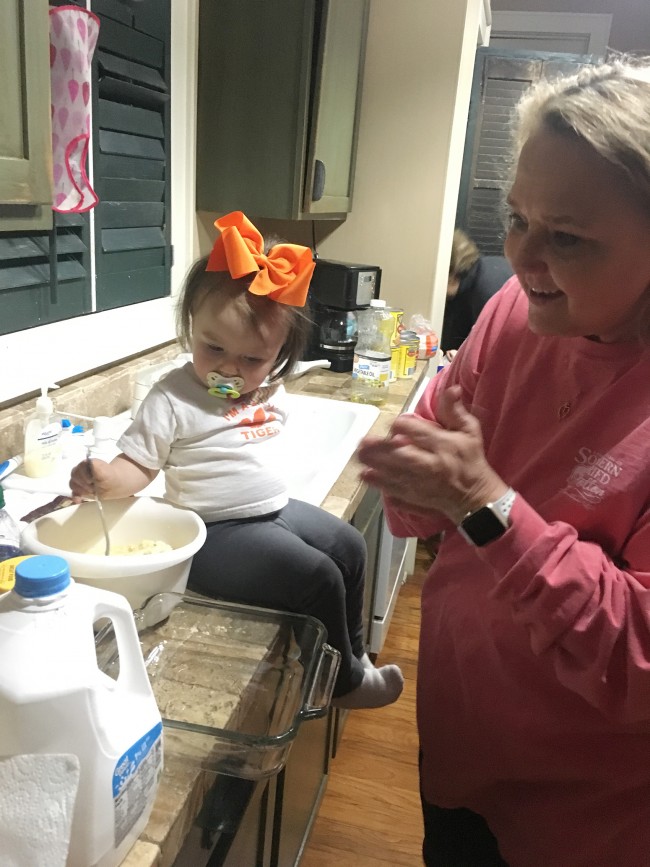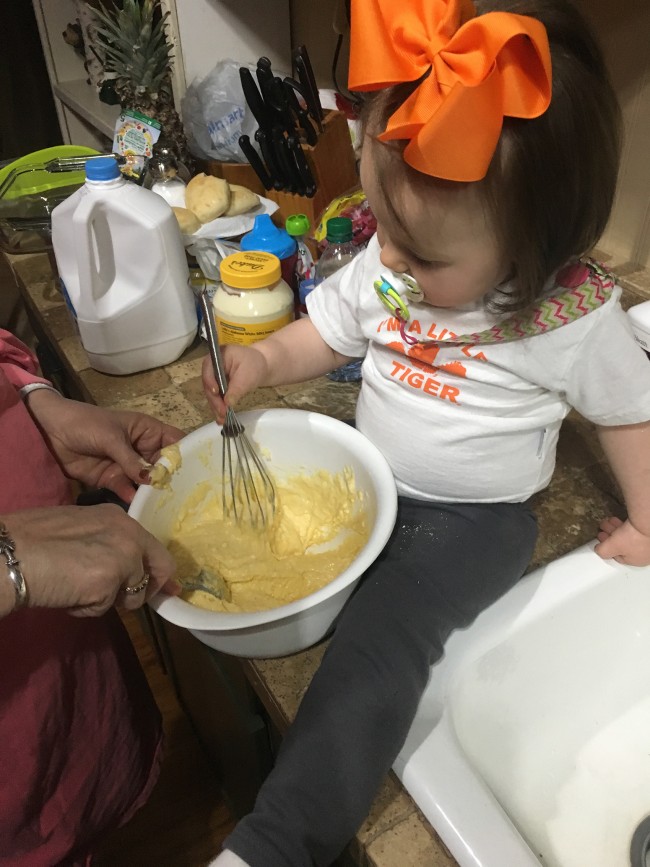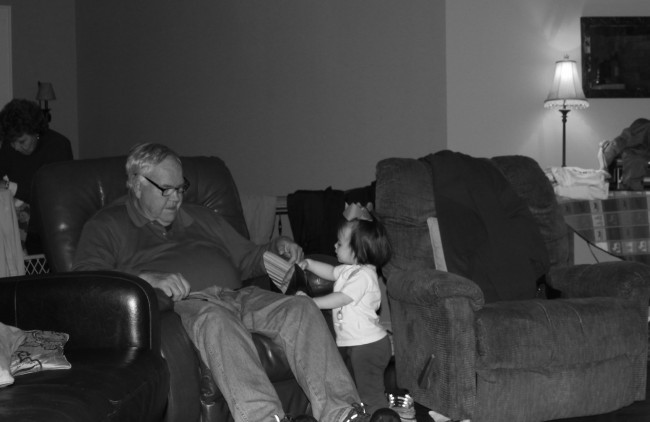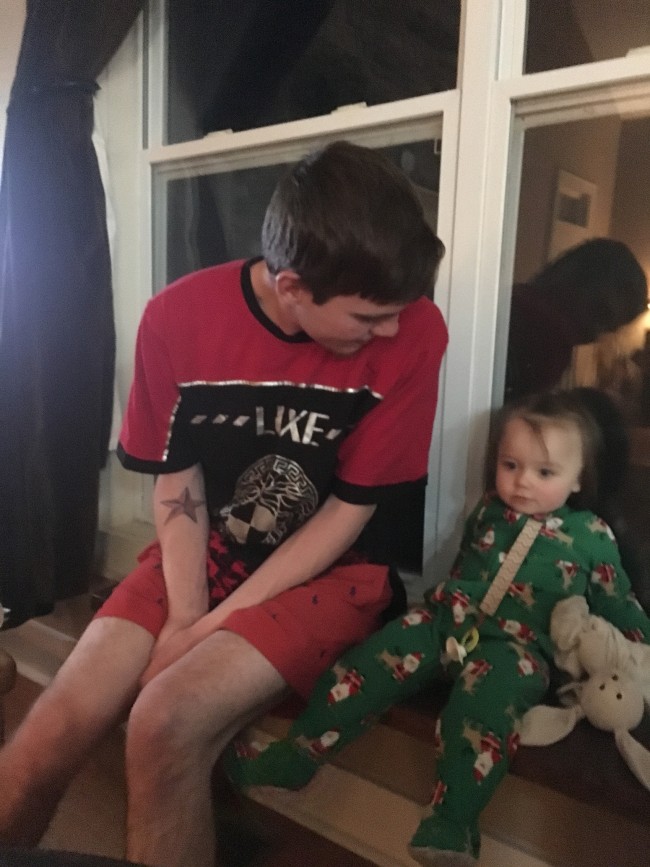 And while the game was on, we did our face masks. Weirdest mask ever.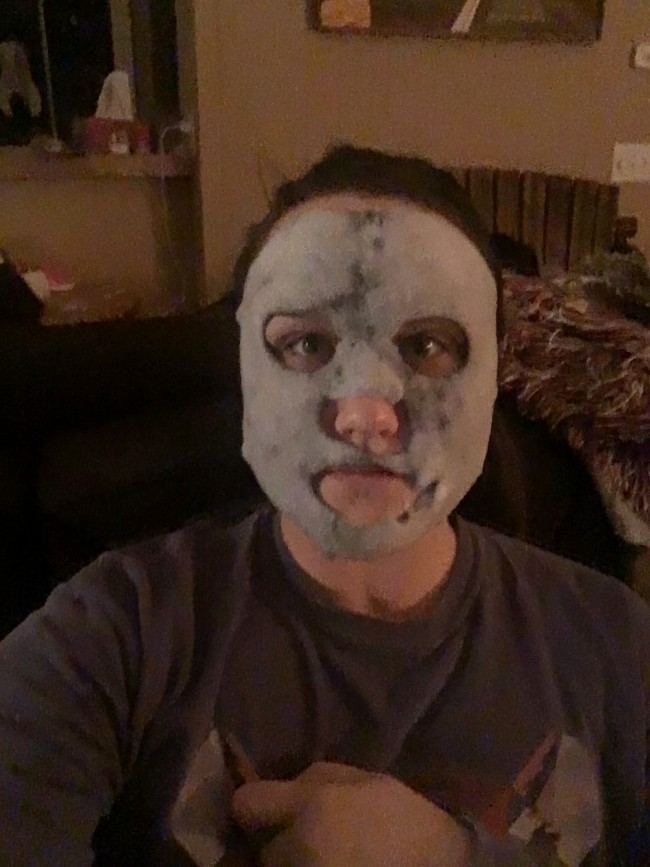 The next morning, we packed up and got ready to head home. I still can't get over that view!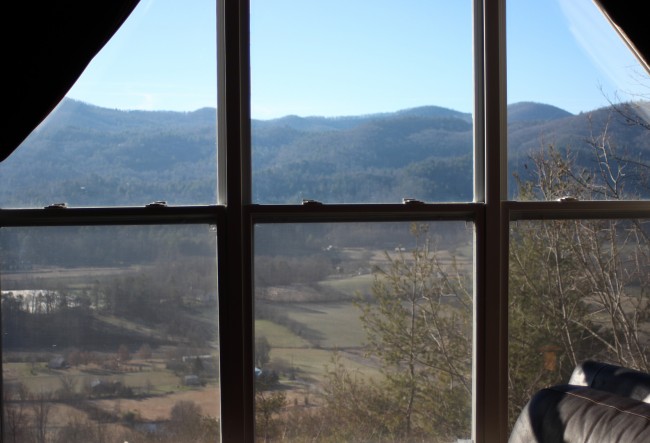 We wrangled everybody in for a group photo and somehow got a decent one!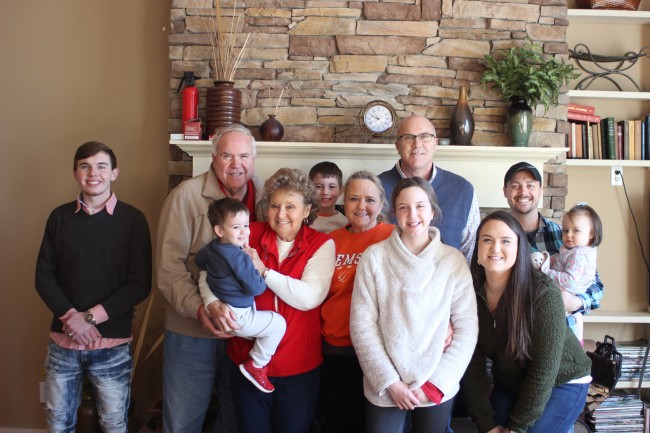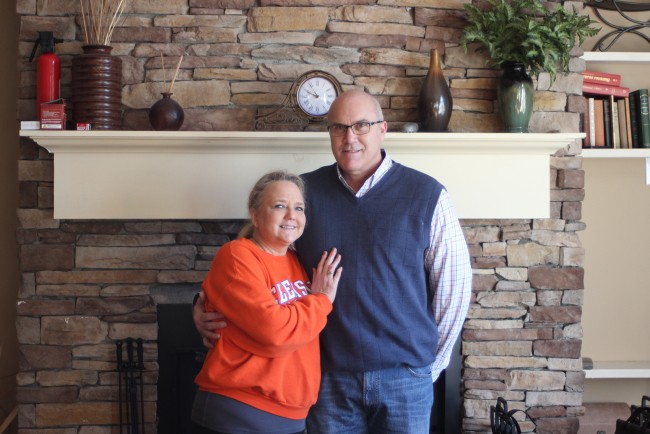 And took our annual four generations photo. Baker is pretty much the only one who has changed the past year.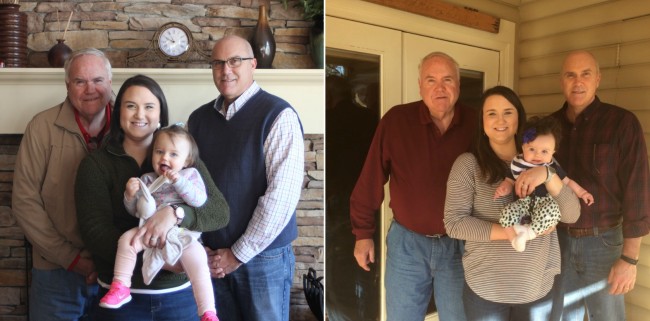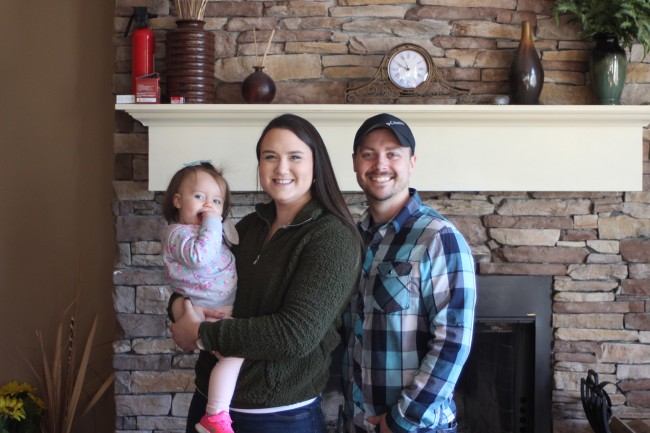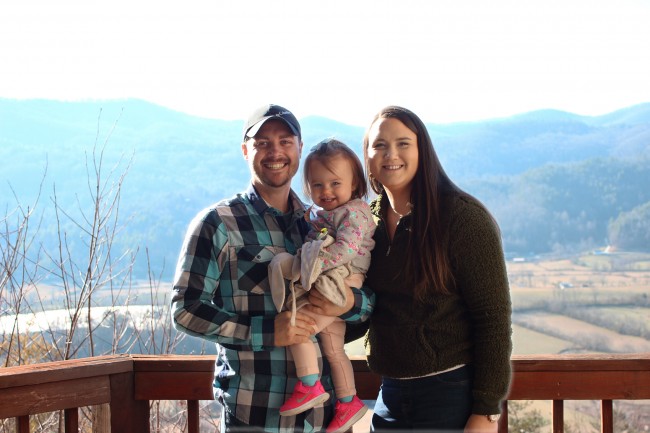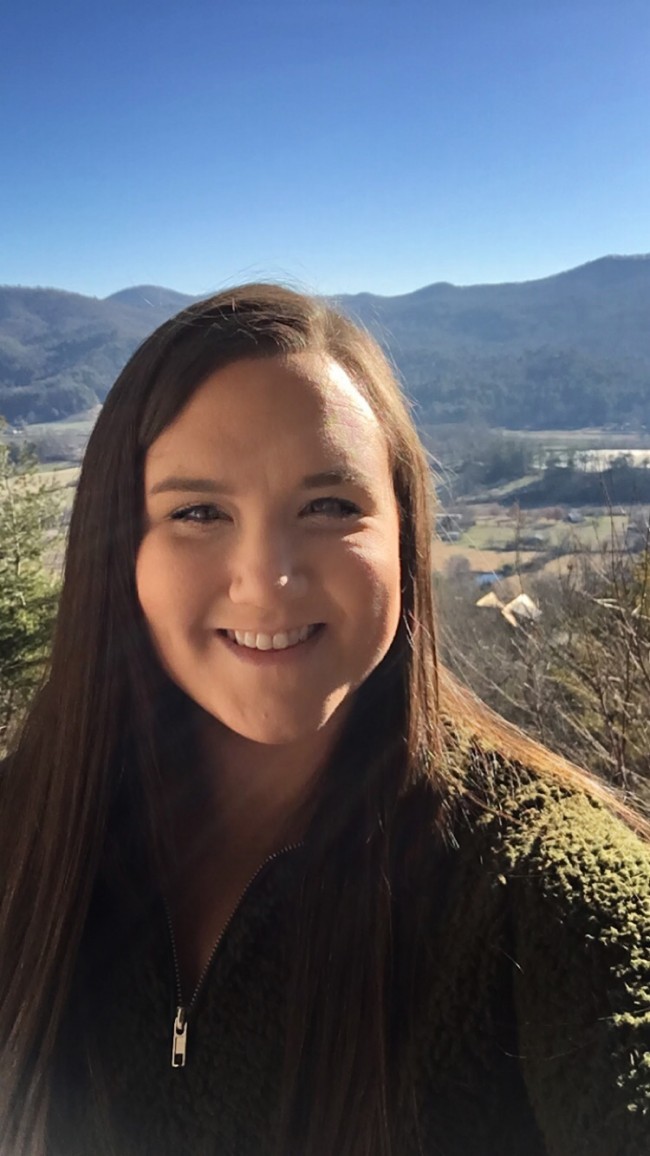 This trip is always one of our favorite parts of the holidays. Cory and I love that we get to get away from home for a few days and we love the bond that it helps form between Baker and her grandparents and great-grandparents. We don't take it for granted that she still has great-grandparents in her life to love and spoil her. But besides Baker, it helps instill in mine and Cory's life to be around my parents and grandparents. They are wise, and loving, and all love God fiercely and they help shape us into the parents we want to be. We already can't wait until next year (ahem, this year because it's already well in to 2018).