*This is a sponorsed post but all opinions are 100% mine!
Ever since we remodeled our home almost three years ago, I've been so slack on getting things hung back up on our walls. We went straight from remodeling to Rwanda, to getting pregnant, and then having a baby, and redecorating my blank walls took the very back seat!
The biggest blank wall in our house is over our couch and I knew I wanted a gallery wall with a big canvas photo of our family. When Photowall reached out to me to review a canvas, I was so excited because I knew it would give me the motivation to finally fill up this blank wall.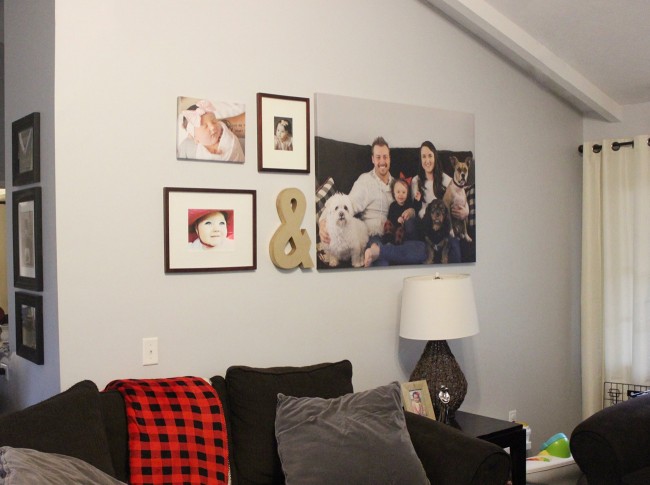 Now, I just had to decide which picture I wanted to use. I really wanted one of our whole family, including the dogs, but we didn't have one. My dogs are crazy, y'all, and taking them out in public with a toddler is terrifying, so I had my best friend Jessica come over and snap some casual photos for us. By the grace of God, she captured one perfect picture where everyone is looking, smiling, not blinking, not doing something disgusting…truly a miracle!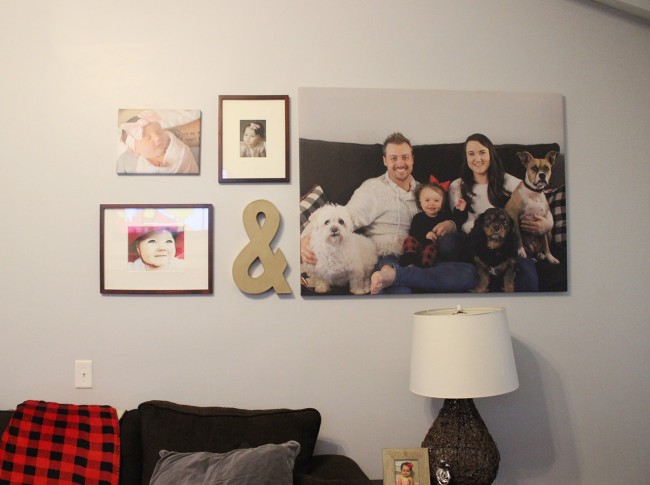 Once I had the photo picked out, I headed to Photowall to create my canvas! The process was so easy- you simply upload your photo, choose your size, and select your mounting options.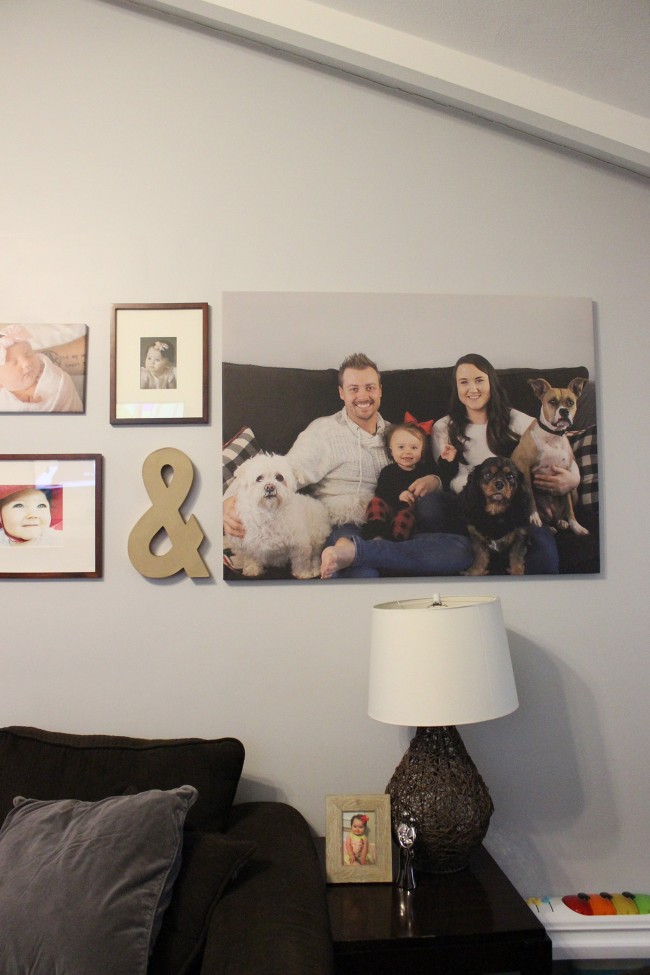 I selected the 128 cm by 98 cm canvas size and the do-it-yourself frame. Word of advice, make sure you measure your space before placing your order! I anxiously awaited the arrival of my new canvas but didn't have to wait very long- printing and shipping was SO quick. It was on my doorstep in just a few days, which really amazed me since it had to be printed.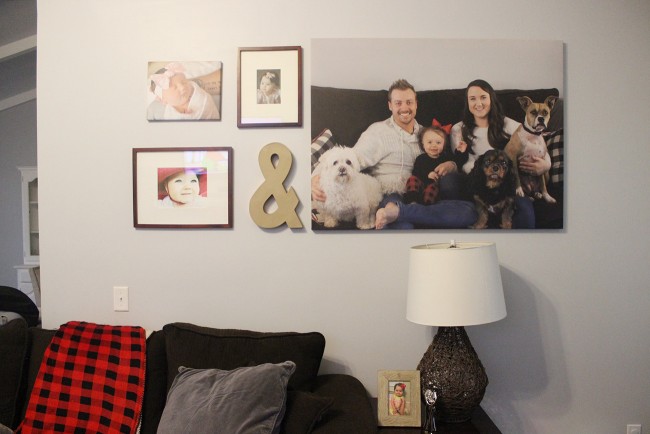 When I got the package, I shared on my Instagram stories that the box it came in was huge! I immediately questioned whether I had made the right choice on size (since I didn't measure the space before ordering). Once I opened and unrolled the canvas, it seemed really large–like as big as our bed–but not as large as the box made it seem. However, I was still worried that I had ordered one too big for the wall.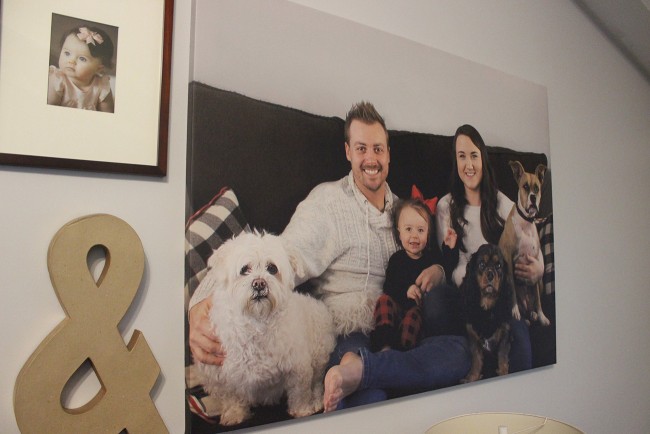 Cory mounted the canvas, which was super simple, and we got it on the wall with a few other pictures I had on hand. Once we got it on the wall, it was the perfect size for the big, empty wall we had. Had it been any other wall, it would have been too big but thankfully, it fit perfectly!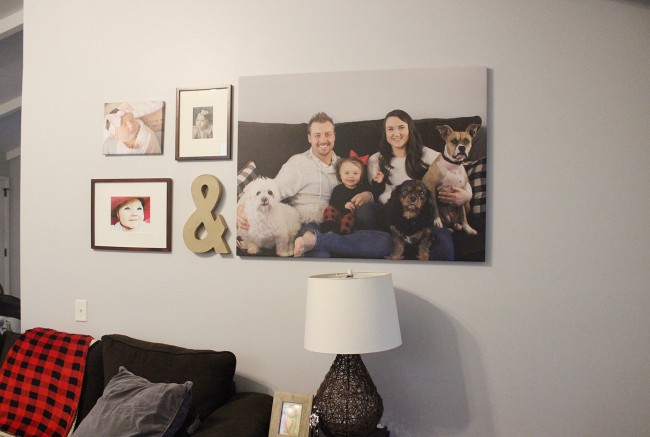 I have had my canvas on the wall since before Christmas now and every person that has come into our house has raved about how great it looks! This large canvas was the perfect addition to our living room and I finally have a complete family photo on my wall!
One of my favorite parts about Photowall is that when you shop with them, you are supporting a Swedish aid organization called Vi Agroforestry. Every year they plant 5,000 trees in eastern Africa (ya'll know a portion of my heart belongs to Rwanda) to help fight poverty, improve the environment, and combat climate change.You can read more about their environmental work here. And as an added bonus, Photowall has generously offered my readers a 20% discount just by using the coupon code reason2comehomecmpgn2018 when you make your purchase!
SaveSave
SaveSave
SaveSave
SaveSave
SaveSave