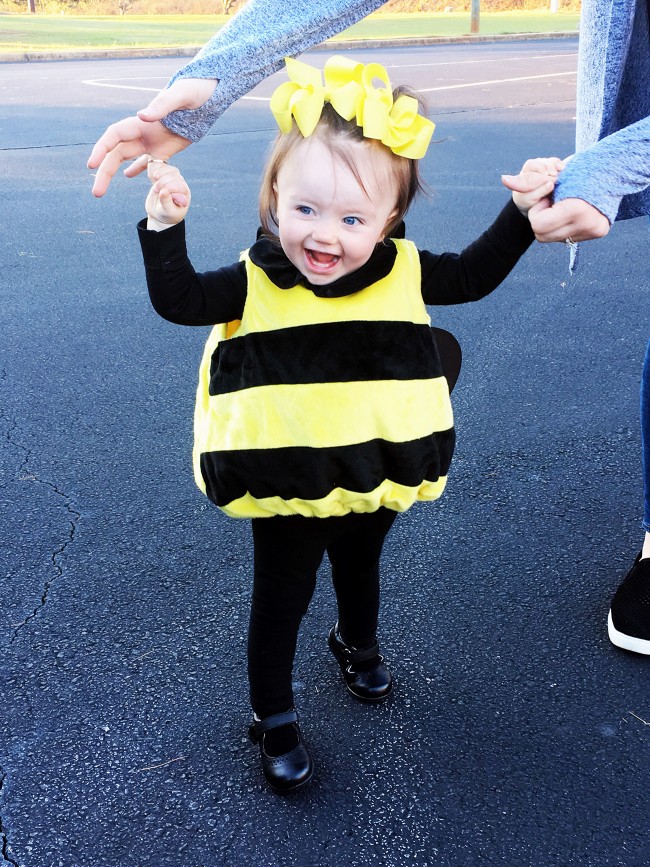 Goodness, y'all. I feel like every time I update here, I talk about how crazy our lives have been and today is no different! The past few months have been an incredibly crazy whirlwind. We spent the better part of the past few months fundraising for our trip to Rwanda, took a 15 month-old to Africa, and I started a new job!
Whew!
Nothing like doing a Halloween update after Thanksgiving, amiright?
When we got home from Rwanda (I promise to start sharing about that soon!), we had three days before Halloween, Cory's brother and his girlfriend were coming to town to stay with us, and I had absolutely nothing planned for a costume for Baker. After last year, Cory and I said that we would do family costumes every year because we both had so much fun dressing up with Baker, but I came home with a nasty cold and family costumes just weren't happening this year.
Cory's brother Caleb and his girlfriend Andi came in to town on the Monday before Halloween and had brought surprise pumpkins for us to carve after dinner!
We girls bundled up around the fire pit while the guys got to work on their…masterpieces.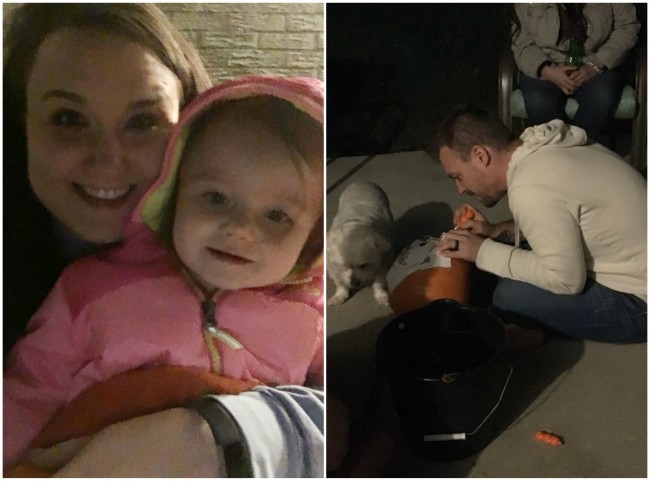 This was the first time that Cory and I had ever carved a pumpkin; possibly Caleb's too. Cory just gave up on the stencil (which was supposed to be something Baltimore Ravens) and freehanded it into a Clemson pumpkin. He's artistic like that.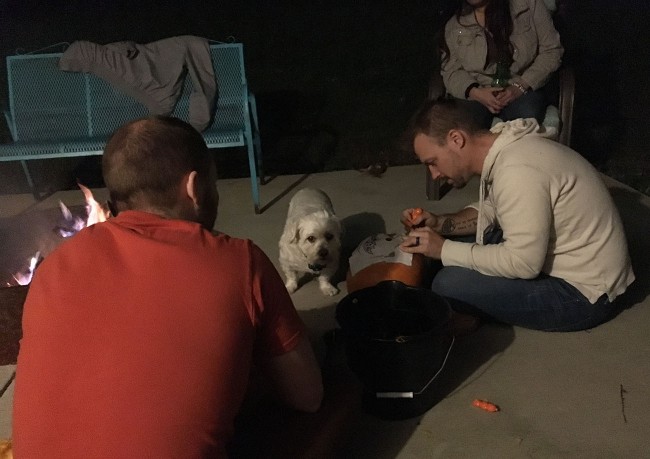 Our finished products! I feel like I can say "our" even though Baker and I just watched, right?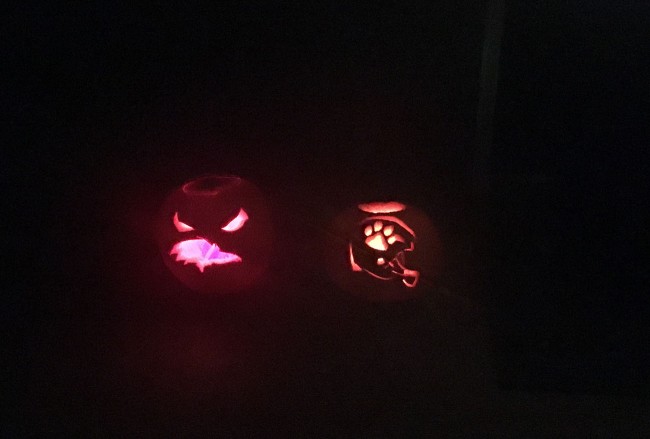 On Halloween, my parents' church was having a Trunk or Treat. Up until I got home from work, I still didn't know what I was going to dress Baker up as. I knew she had a cheerleading outfit we could put her in, if all else failed. Funny story, I was a cheerleader almost every year for Halloween. HA!
Magically, I remembered that Cory's mom had gotten this bee costume for Baker last year. I dug it out of her closet and said a quick prayer that it fit!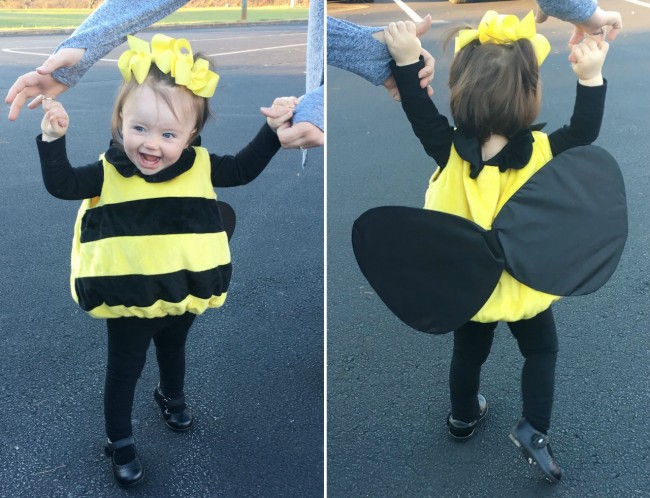 All the praise hands, it fit, and we had a Baker "Bee"! We plopped her up on her daddy's shoulders and it was like she had been trick or treating for years. She carried that little bucket around for the majority of the night and flashed the biggest smiles when people put candy in it!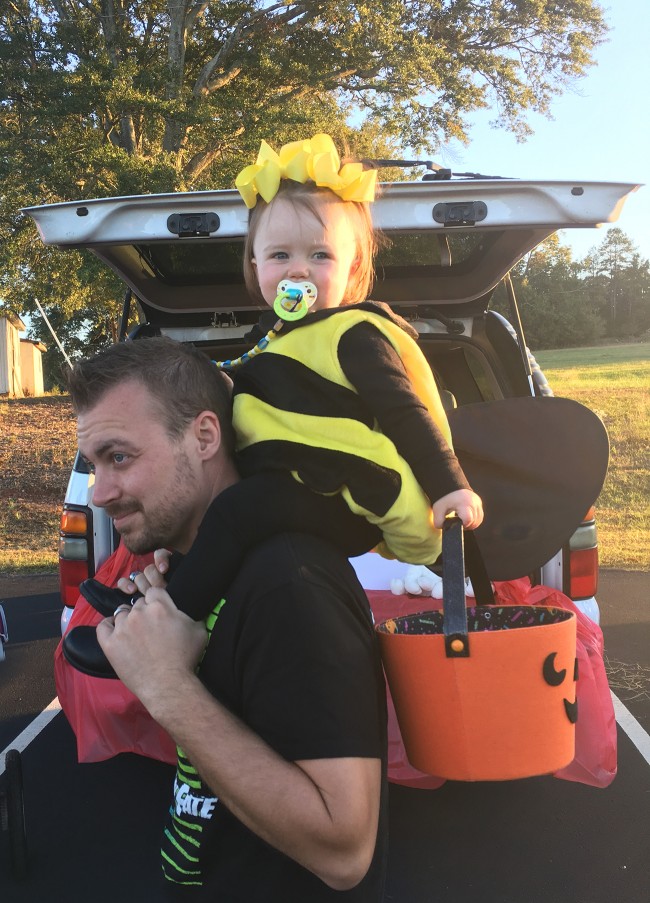 She is definitely the Queen Bea!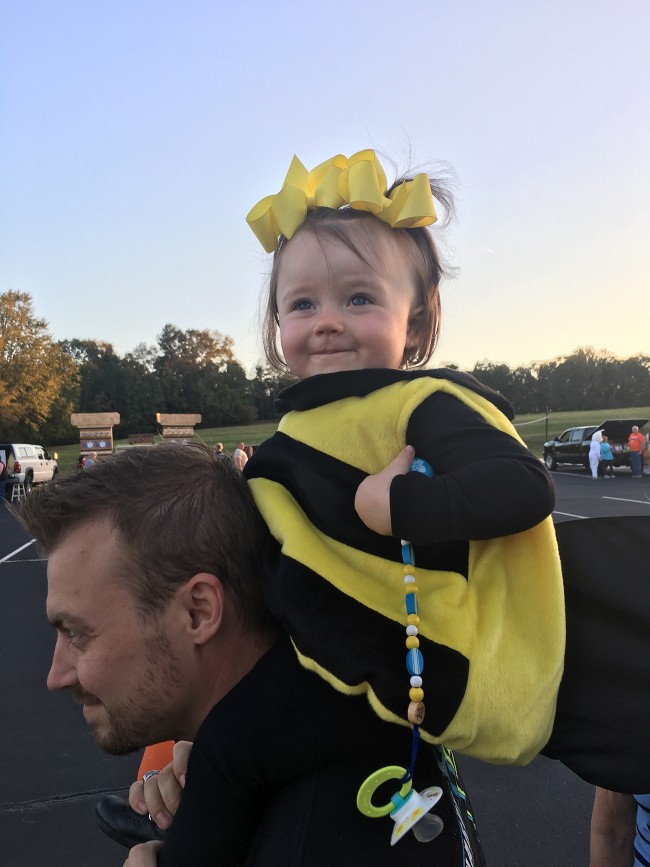 A bee and a monkey…two cute cousins!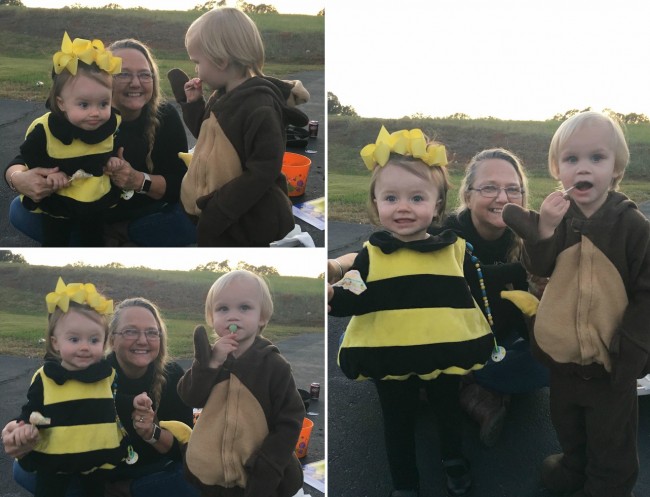 Those crazy faces.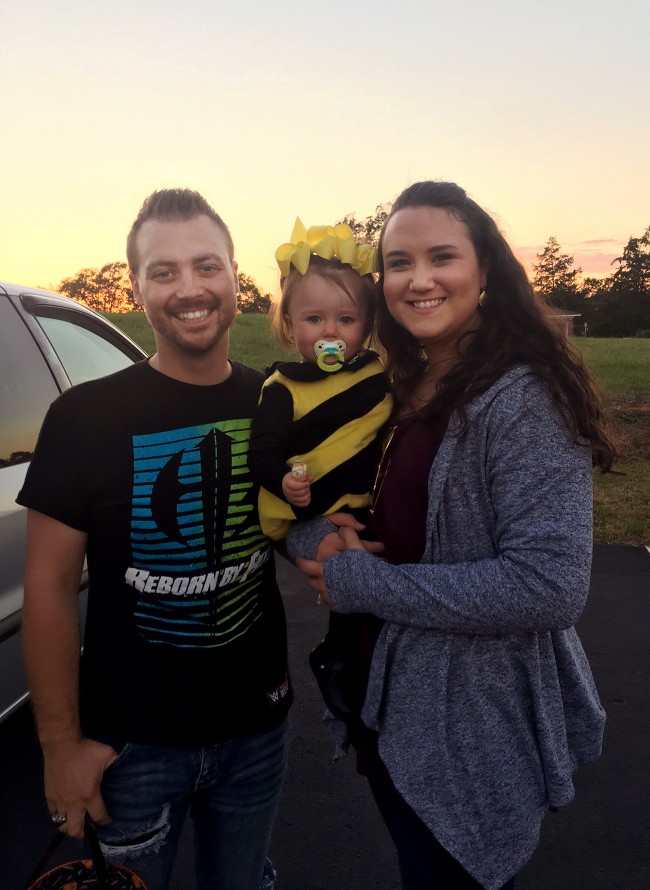 For such a last minute, thrown-together Halloween, we had a great time celebrating the holiday with Uncle Caleb and our sweet Baker "Bee"!
SaveSave
SaveSave
SaveSave
SaveSave
SaveSave
SaveSave