October has been a crazy busy month for us but we've had so much fun getting to experience our first fall with our Baker girl!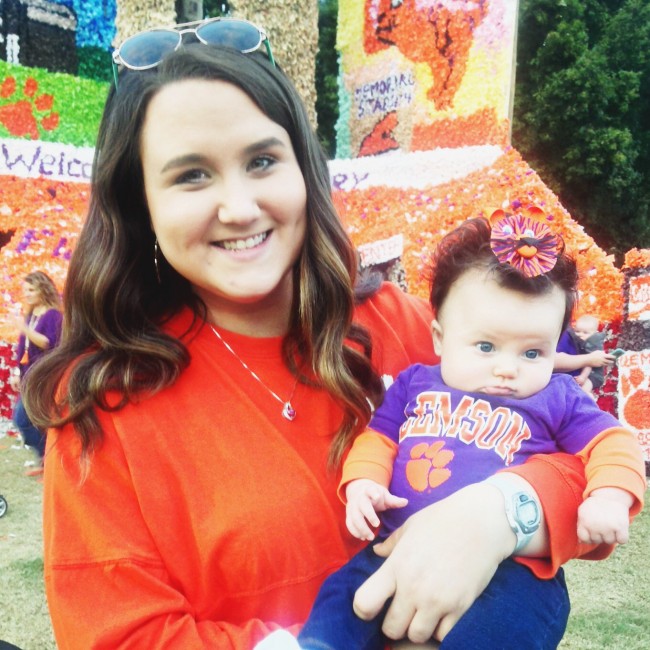 Homecoming at Clemson is always an exciting time and while we haven't braved an actual football game with Baker (even though I'm sure she'd do fine!) we took her to see the Homecoming floats.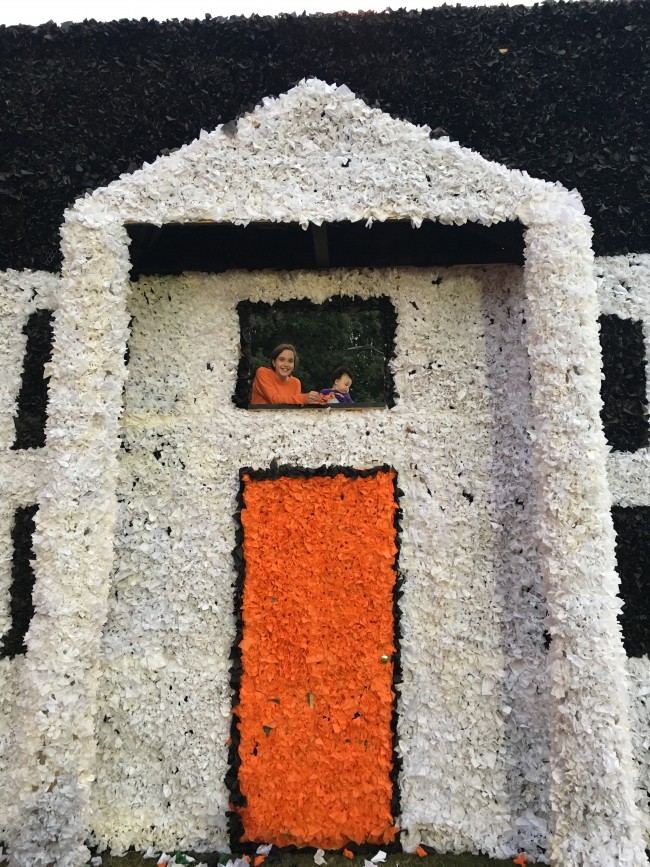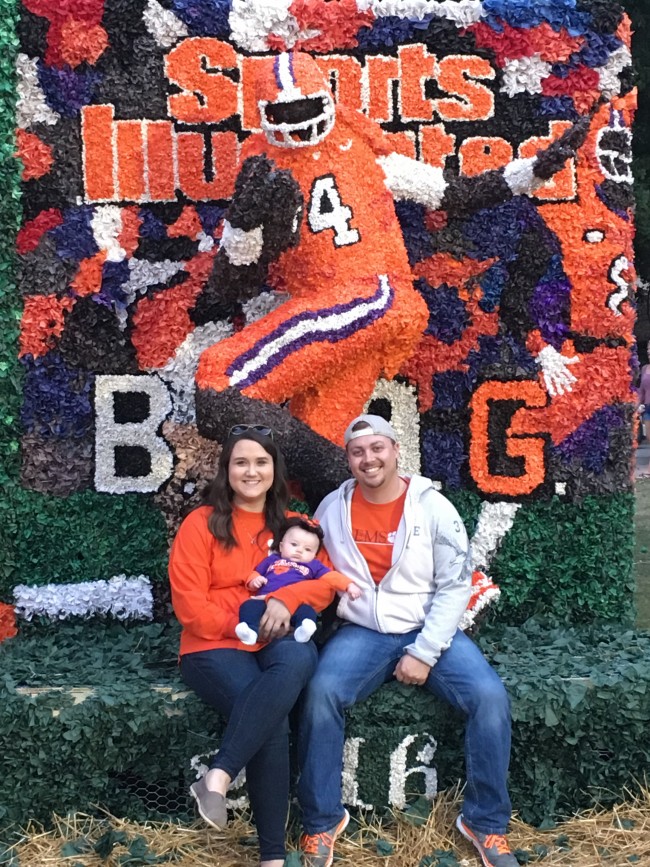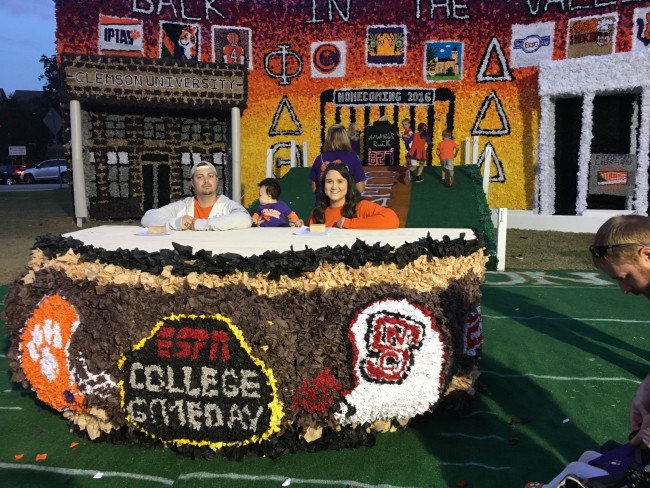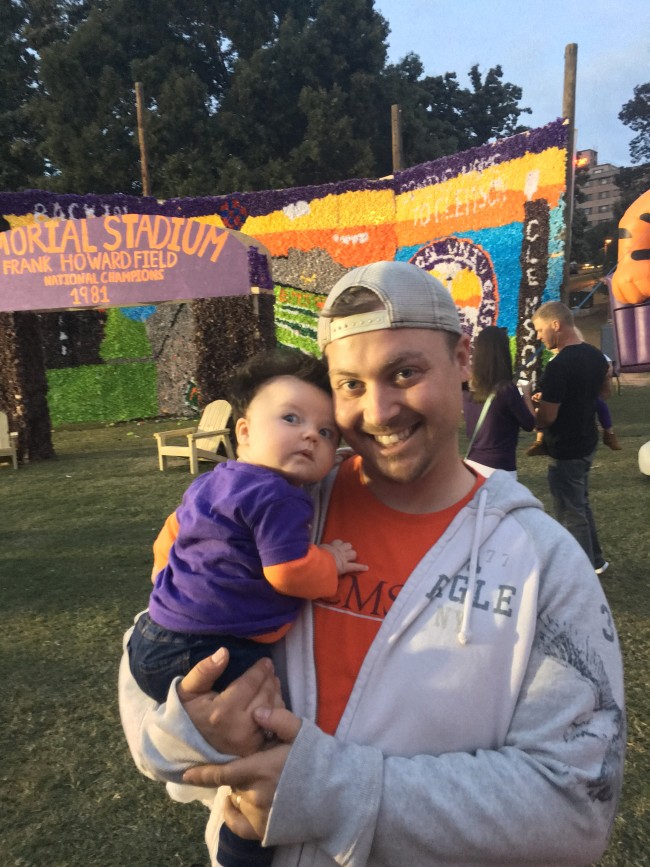 She was so alert the whole time we were there and loved looking at all the bright colors!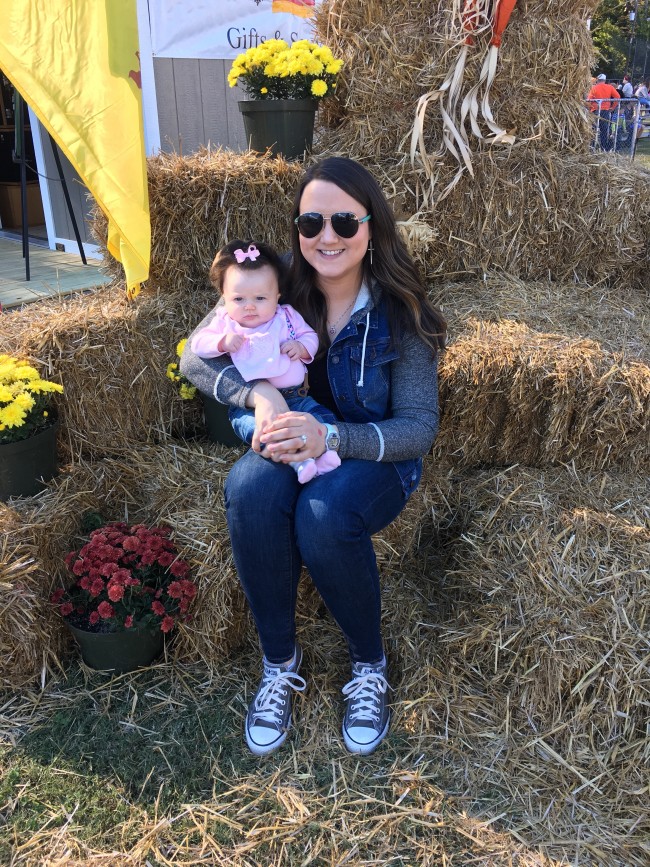 The town where I grew up is known for the Oktoberfest they host every year. And while our days of going there late at night have switched to Saturday afternoons, we still had a great time.
Honestly, I just went for the food!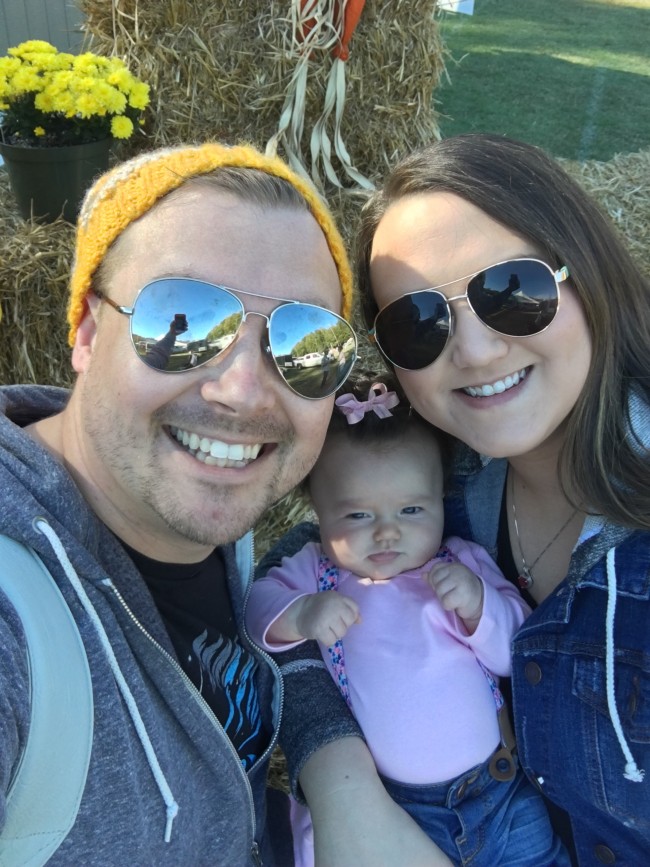 Please note her baby suspenders.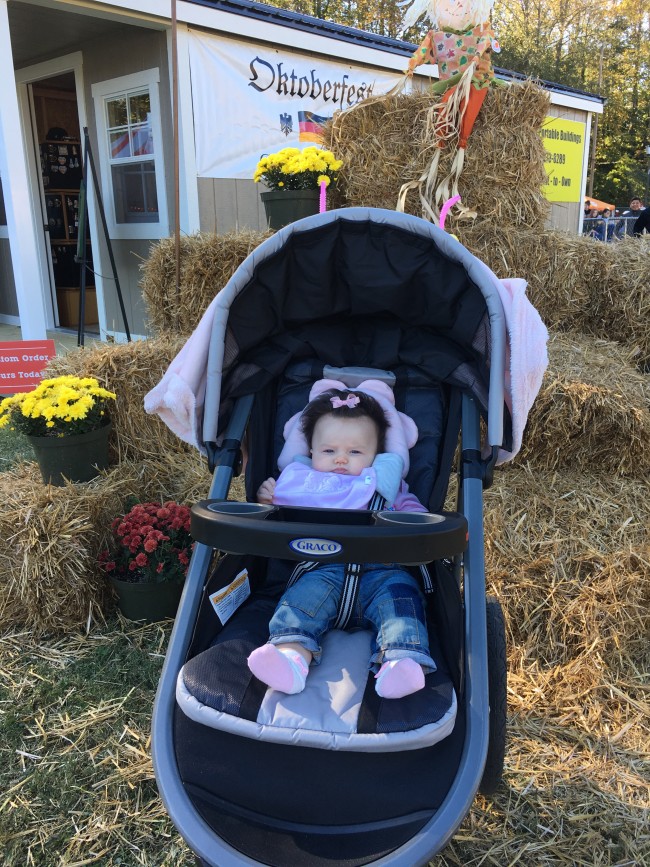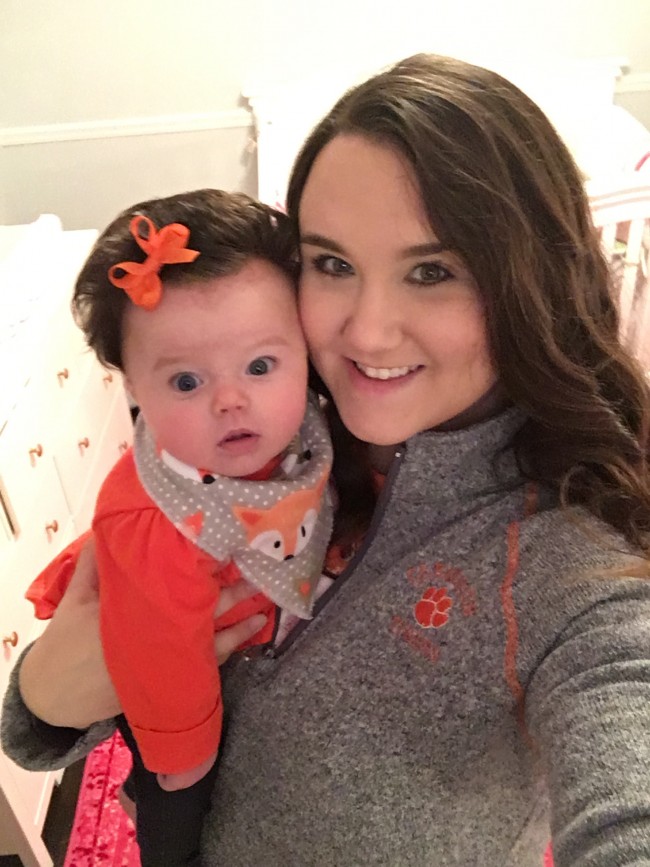 On Fridays, we wear orange to support our Tigers!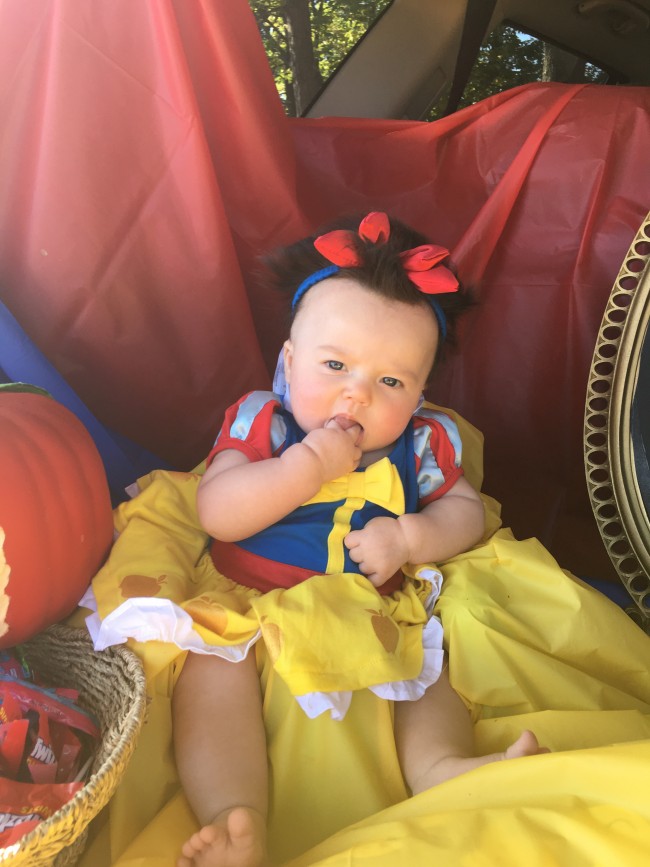 And last weekend was Baker's first Halloween and with that head of hair, of course she had to be Snow White.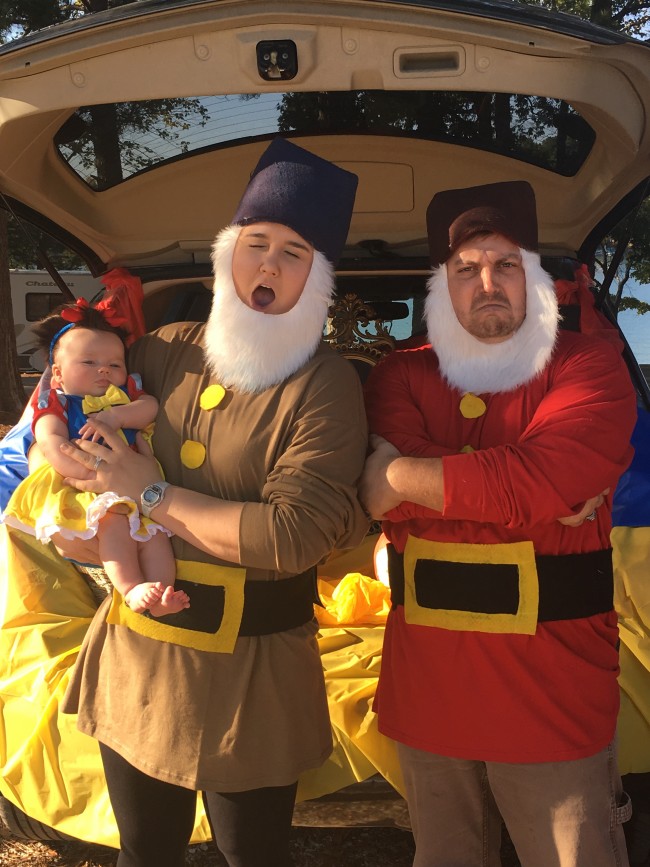 Cory and I have never dressed up for Halloween (I know, right?!) but it was so much fun having family costumes this year. Sleepy and Grumpy were pretty fitting!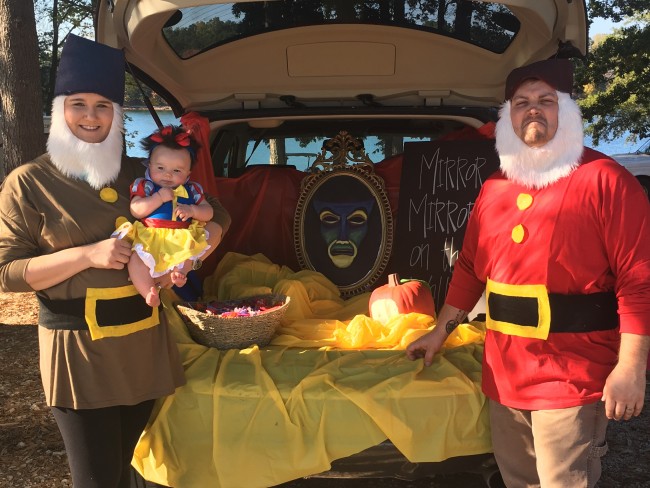 Our church helps with a local Trunk or Treat and I think ours turned out great!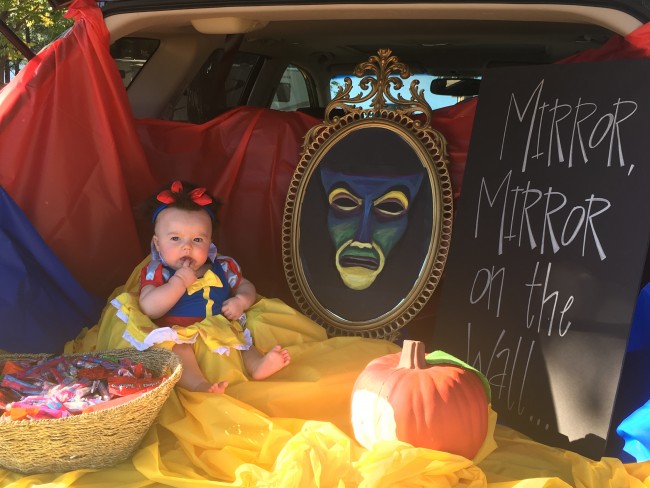 But only because of this pretty little gal!
On Halloween, we took Baker to Trunk or Treat at my parents' church but really she was just there to be shown off to all my parents' friends.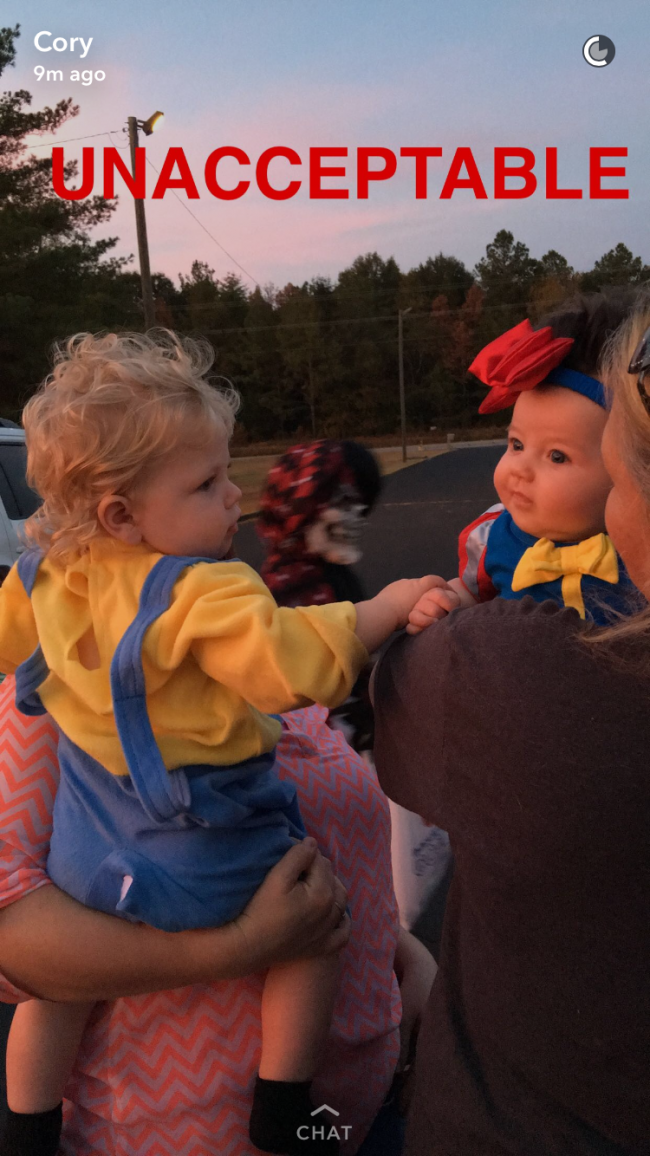 And I think Mr. Hunter fell in love and Daddy wasn't too happy about that!
Maybe soon, it will start to actually feel like fall down here in the South! Until then, we'll keep enjoying our unusually warm weekends with our sweet girl. What are your favorite fall things to do with a little one?