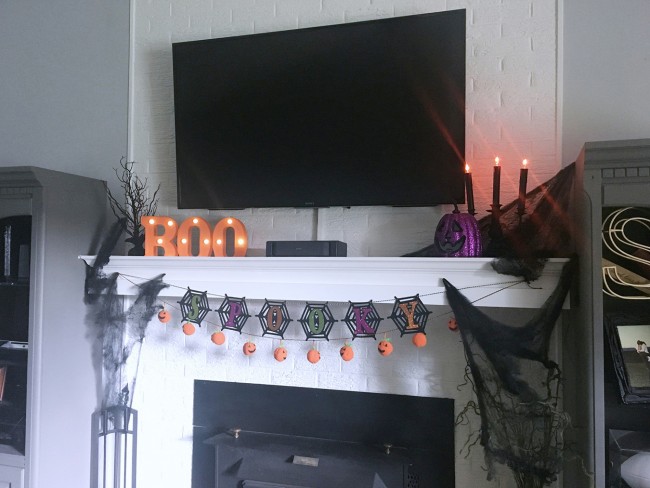 I'm not one to go all out with Halloween decoration but it's one of Cory's favorite holidays and if it were up to him, our whole house would be decked out in spiders, skulls, and spooky stuff year-round. So when I came home from Target with a few decorations for a Halloween mantel, he was so excited! I was hesitant on it being too spooky and not cute/fun enough but have to say, I love how it turned out!
Since I'm a full-time working mom, I try to keep my holiday mantels simple and affordable and thanks to the Target Dollar Spot, I've been successful! You can see my Valentine's Mantel here and like the good blogger I am, I didn't even take pictures of my Easter/Spring mantel but it was there. There's always next year, right?!
While browsing the Dollar Spot at Target the other day, I found the "Spooky" banner, the jack-o-lantern banner, and the black spider web. I grabbed them up and went from there!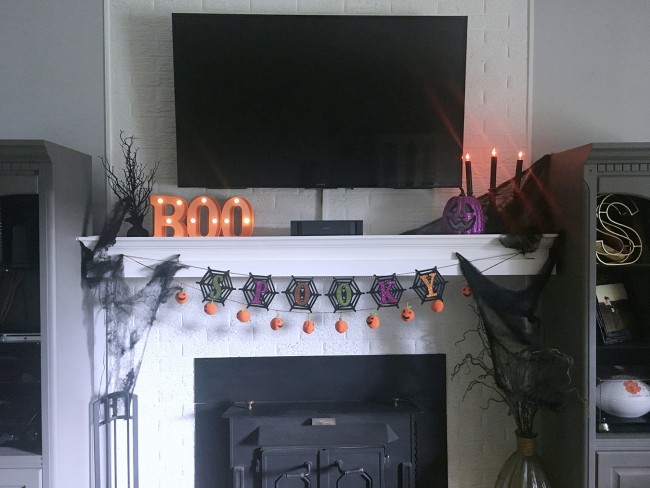 The black glitter tree and the candelabra also came from Target.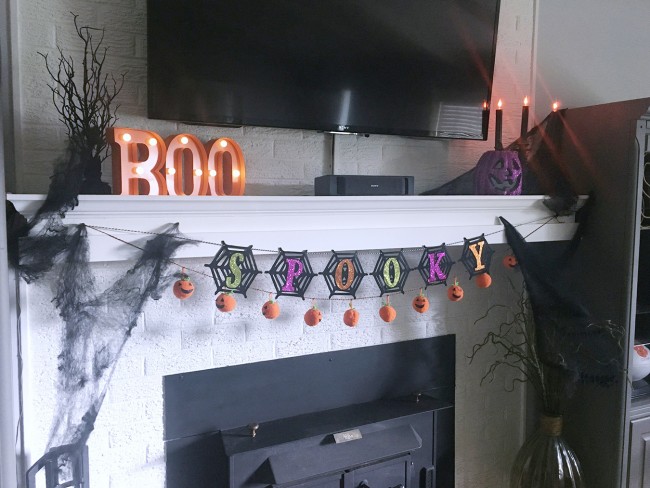 The "Boo" marquee is from Target but it is a few years old and no longer in stock. I found the light up pumpkin at Walmart!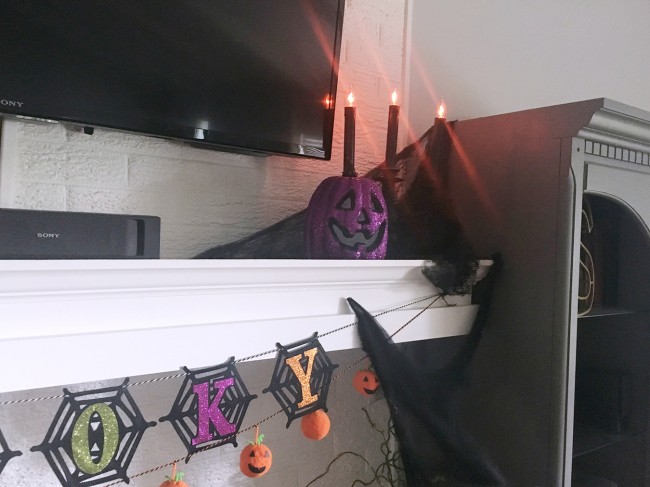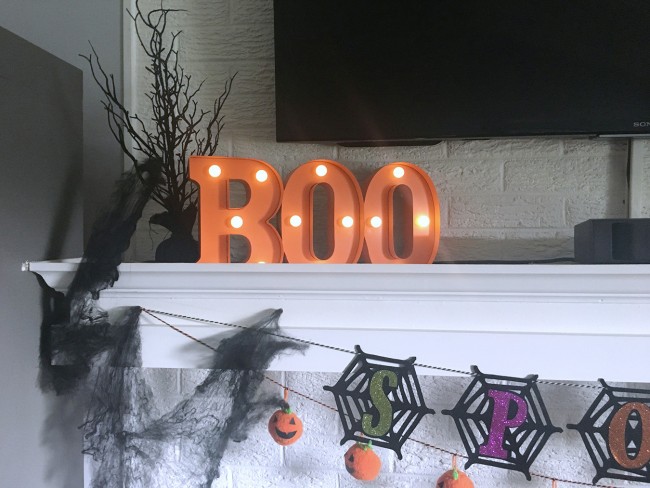 Since I found a few things in the Dollar Spot (did I mention I LOVE the Dollar Spot?) and the candelabra was on sale, I was able to do my Halloween mantel for about $25. Cory hung the spider webs up for me and I tossed the rest up in just a few minutes. I'm not sure I could get a much cuter Halloween mantel for cheaper or less time!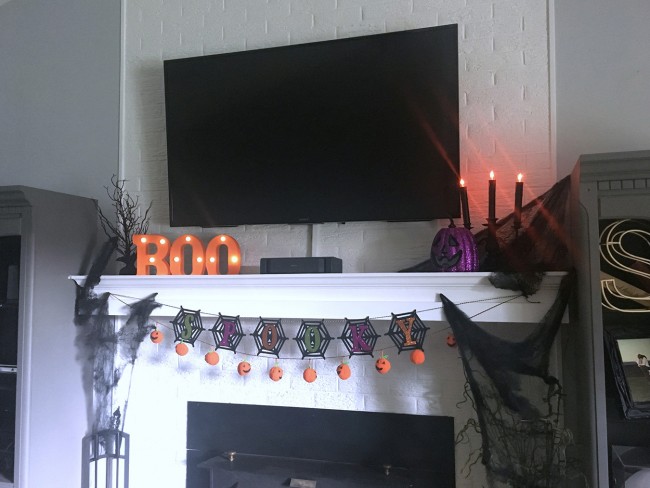 Since having Baker, decorating my home for the holidays has taken on a whole new shape. A new shape in that the whole house no longer gets decorated, but that in its place I've also tried to decorate for more than Fall and Christmas. I've really focused on decorating my mantel (rather than trying to do the whole house) for each holiday so that Baker grows up in a somewhat festive home! Although I do have a few other things out like some Halloween dish towels, a pumpkin table runner and of course, a skull-shaped soap dispenser to please the Mr, I'm so happy with my Halloween mantel!