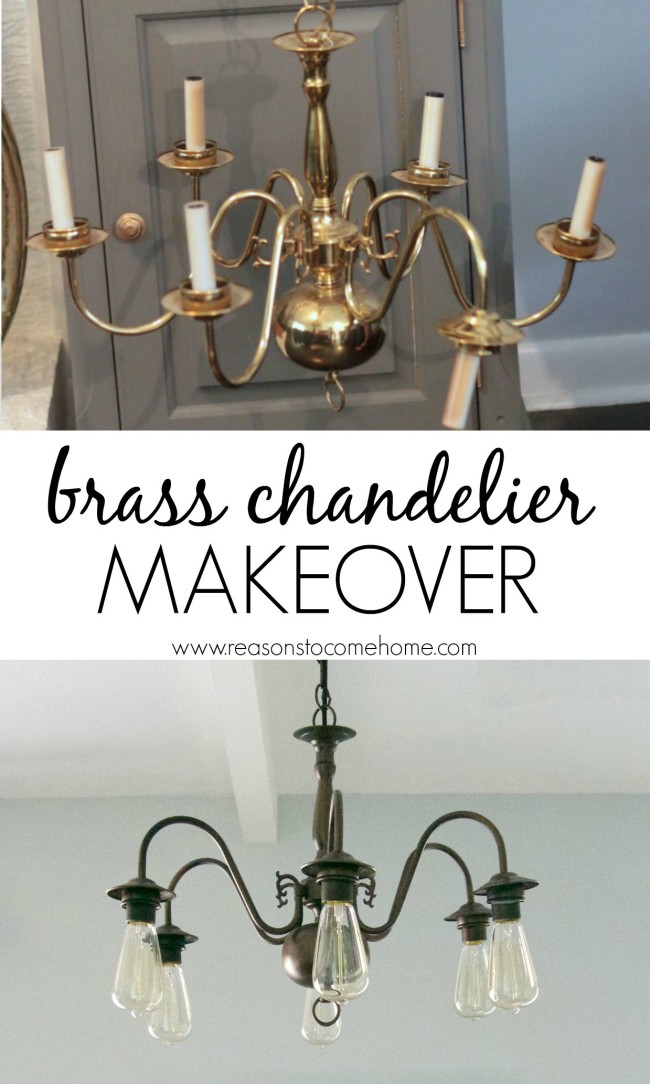 Probably a year or so before we started our kitchen reno, Cory and I had replaced the lighting in the dining room, kitchen and front entry way and a few weeks months ago, I sold my practically brand new chandelier and replaced it with this…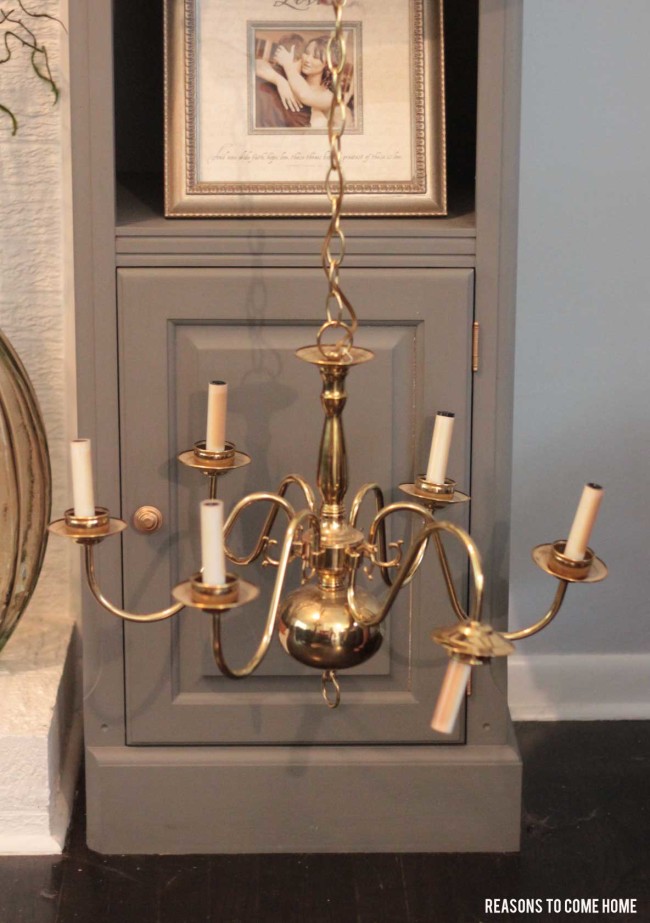 I know, I know. Why would I sell a perfectly good chandelier? Especially for that beauty, right? Well, when I got ready to sell the kitchen light and smaller chandelier, the person was interested in all three. Plus, the chandelier just really didn't "fit" with our house anymore.
After searching for what seemed like weeks online, trying to find the perfect chandelier, I gave up. Until I saw this chandelier come through our yard sale.
Looking just like it does in that picture.
Immediately, I sat it to the side and told Cory I wanted to try and do a chandelier makeover for our dining room. Y'all, I got the biggest side eye I think he's given me yet. But I had a vision and just knew he could make it happen.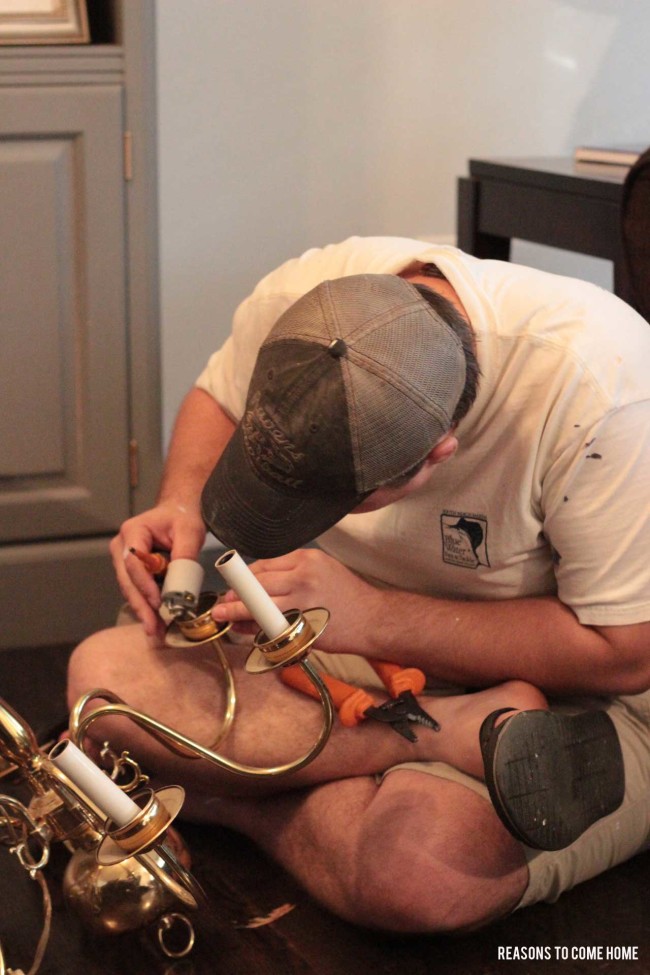 So we he got to work. First, he took out the candle stick socket covers and wired in new, shorter socket covers.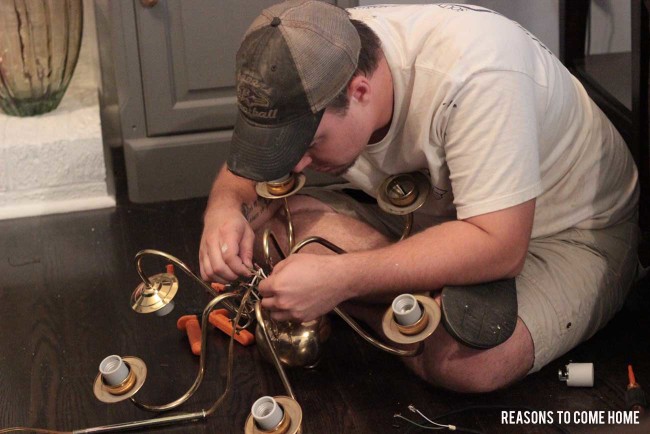 Next, he took out the old wire and replaced it with extra cord we had from our pendants.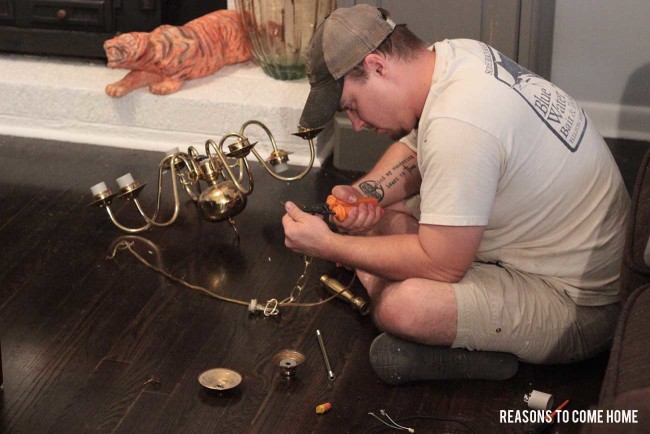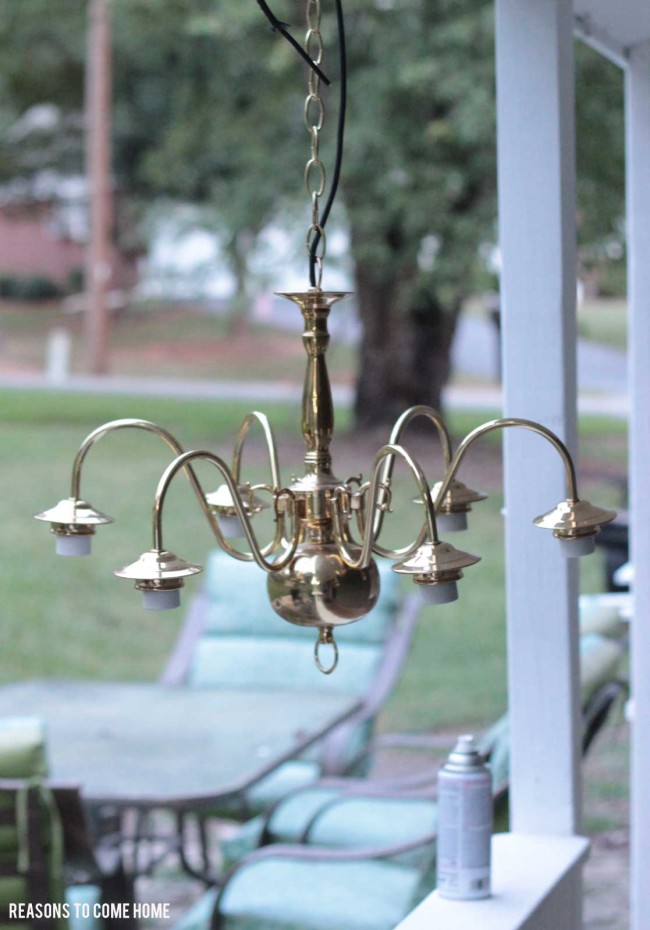 Once all the electrical was done, it was ready to paint. Even though we didn't, I would suggest covering the electrical sockets before painting. Do as I say, not as I do.
How to achieve the perfect oil-rubbed bronze look
You'll need one can of flat black paint and one can of Rust-Oleum metallic brown paint. These are the two cans we used.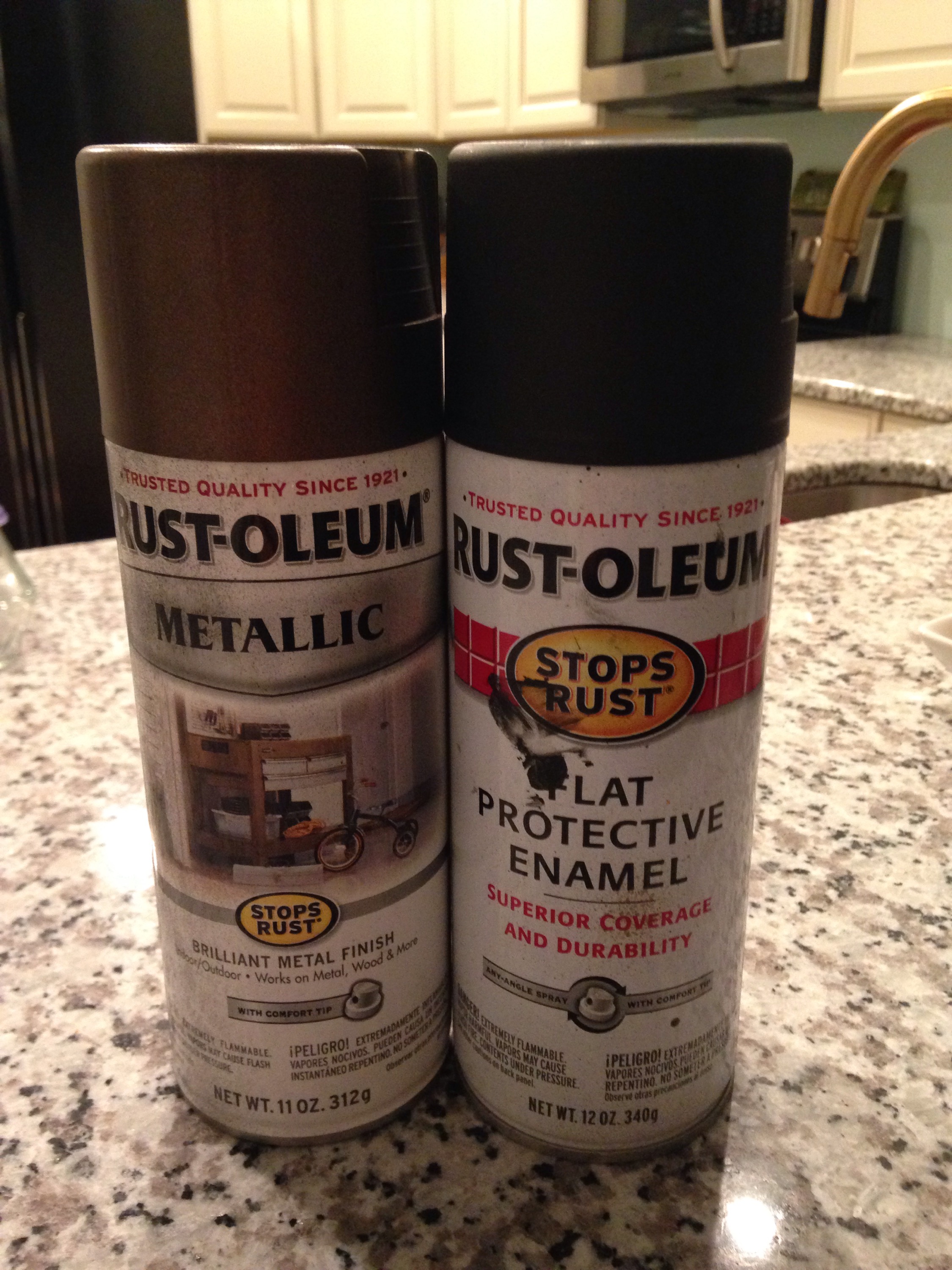 First, spray with a flat black paint.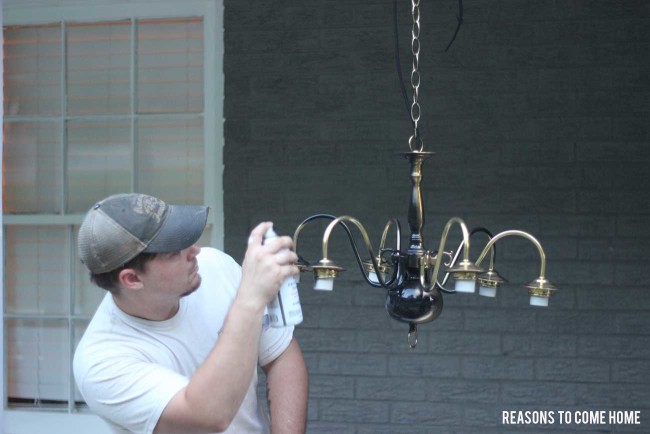 Second, lightly dust the bronze metallic over the highlights and edges, holding the can approximately 10″ away, taking care not to spray too heavy in any one spot.
As soon as Cory got the first coat of paint on, I knew this was exactly what I was looking for. By the time he was done, I was amazed at the perfect oil rubbed bronze look he achieved. That hubs is a genius, I tell ya!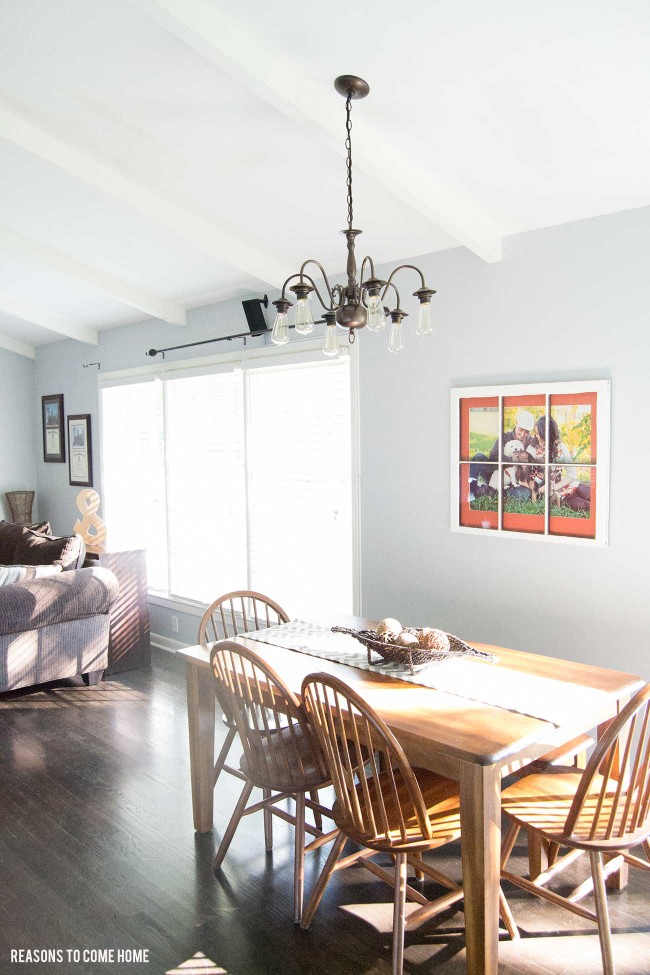 Obviously, I've yet to make curtains or even find the rest of my curtain rod. We've been a little busy but after we get back from Rwanda, I will be marking things like that off my list!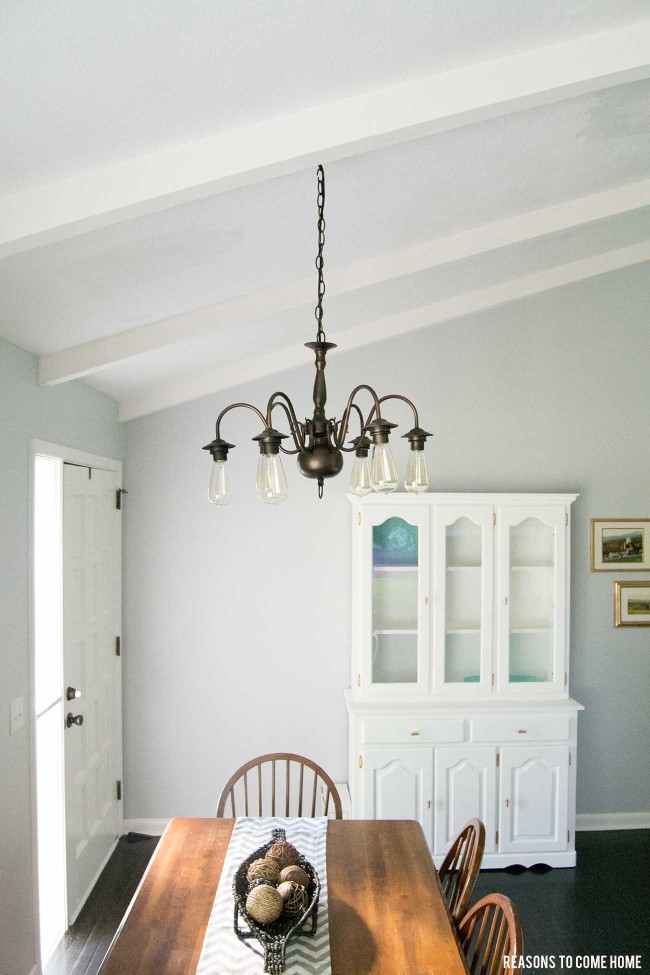 I ordered my Edison bulbs off eBay because they are about half the price of what you will pay in a big box store. Hello, savings!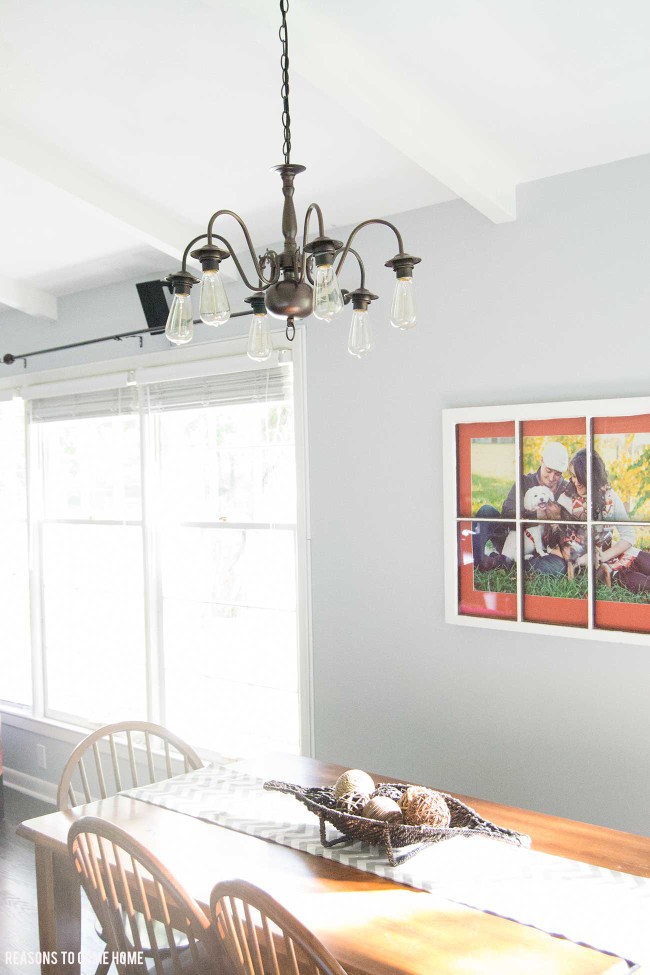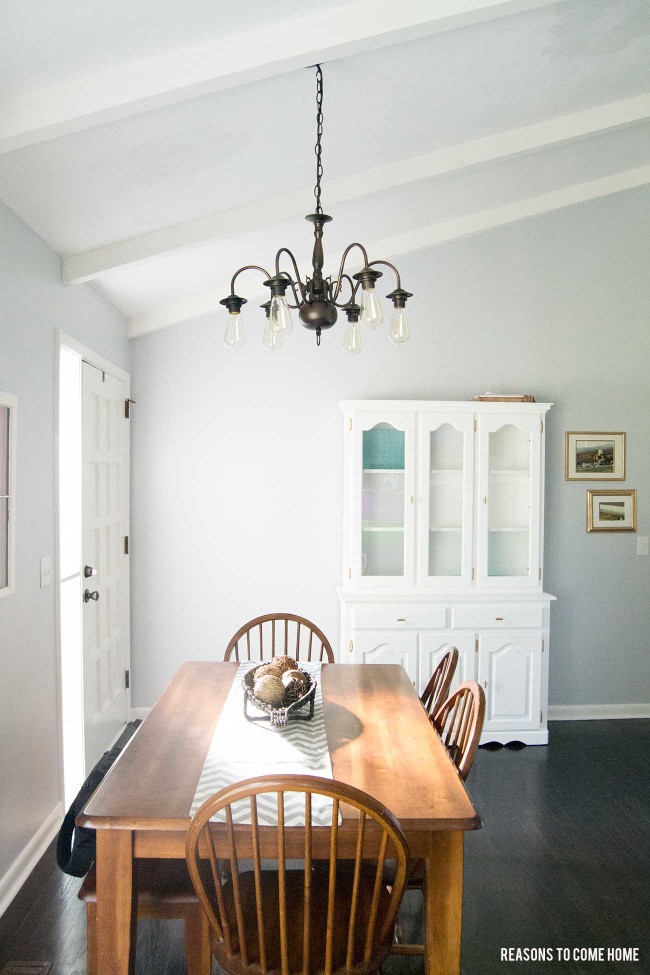 Is this really my house??? #someonepinchme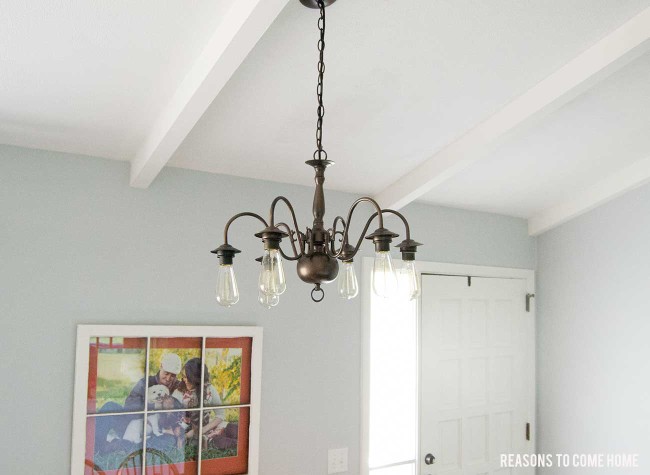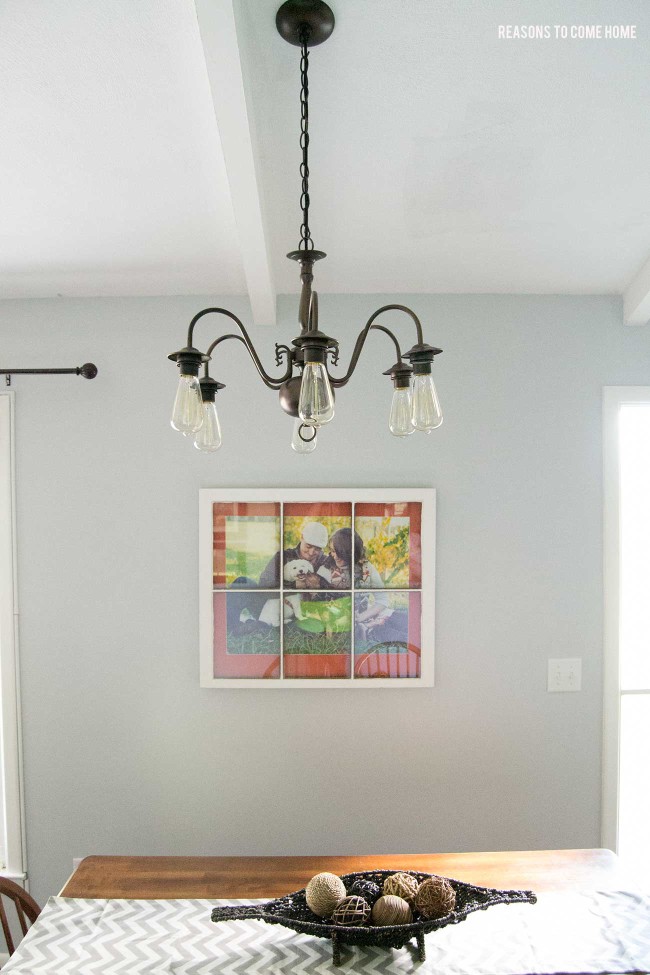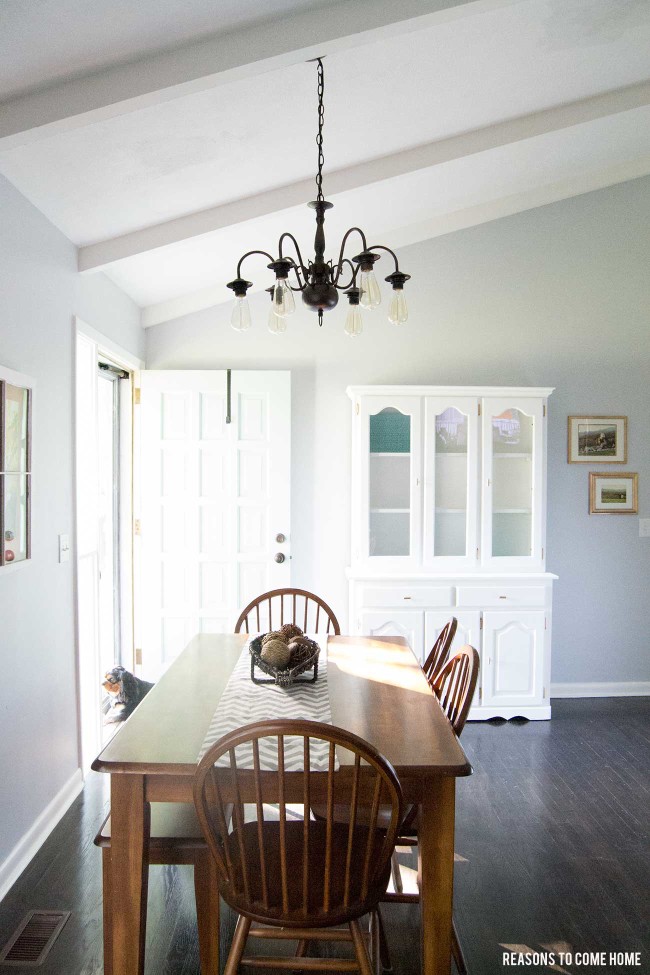 I spy a puppybomber but he's cute so I don't mind.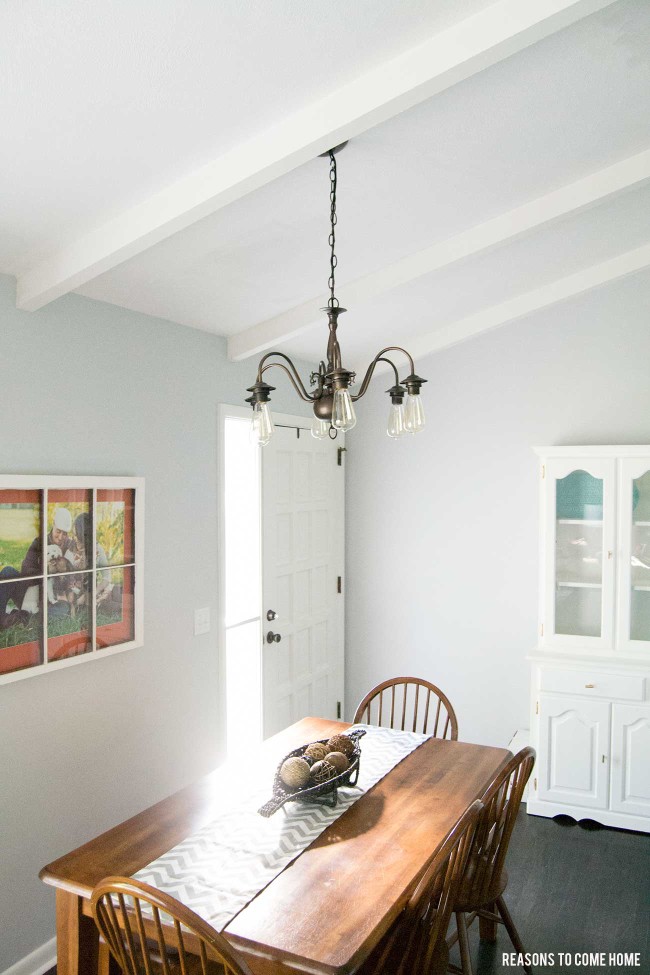 Y'all, I'm in love with this chandelier makeover. Dare I say, this is my most favorite DIY yet? Not only was it so easy but it gave us a chandelier that fits our house and matches the industrial look of our pendants. But the best part? This project cost me next to nothing! We already had the spray paint on hand and I paid less than $40 for the Edison bulbs.
By the way, the oil-rubbed bronze technique also works on ceiling fans. We've already been asked about 15 times if we got a new fan for our living room. Nope, just painted that ugly sucker!
Do you ever use spray paint around your house?
This post is linked with The Creative Corner, Get Your DIY On, Work It Wednesday, Hit Me with Your Best Shot.