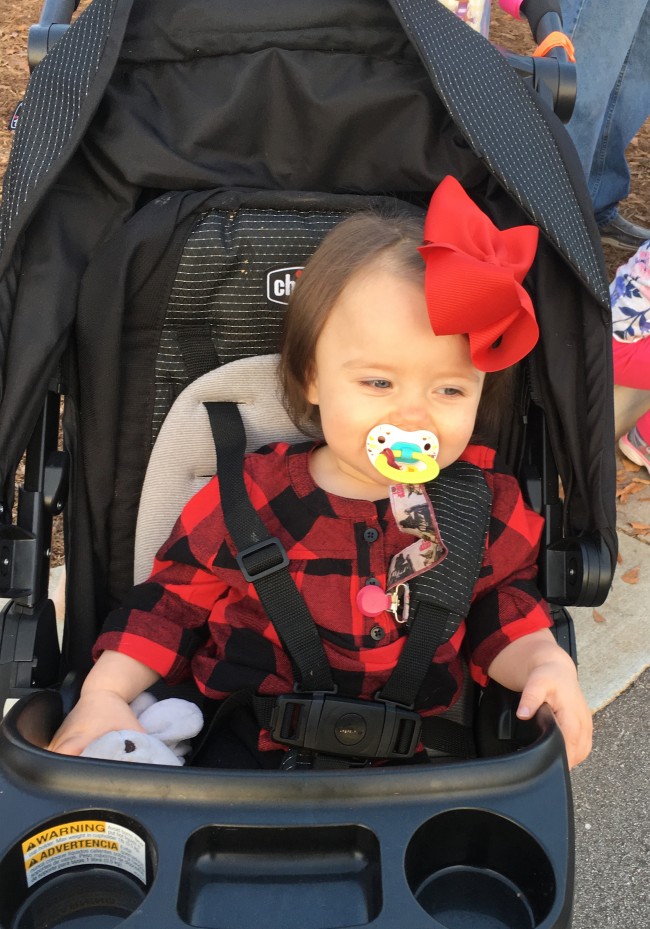 What feels like a lifetime ago, one the first "dates" Cory and I had was to the Christmas parade in our town. My dad's grocery store was downtown where the parade took place and we were both working that night. After we got off, we headed across the street to watch the parade. Even though we had just started "hanging out" as friends, it was one of the first times we had hung out outside of work. You can read more of our love story here.
Every year since, we have tried to make it back to the parade, always cracking up about the fact that it was our first date. Last year, we were able to take Baker and it was even more fun to get to experience it with our baby girl. Unfortunately, I had a basketball game (I am coaching middle school cheerleading now) the same night of our usual Christmas parade so the following weekend, we headed to my hometown one town over (where I went to high school) for the parade!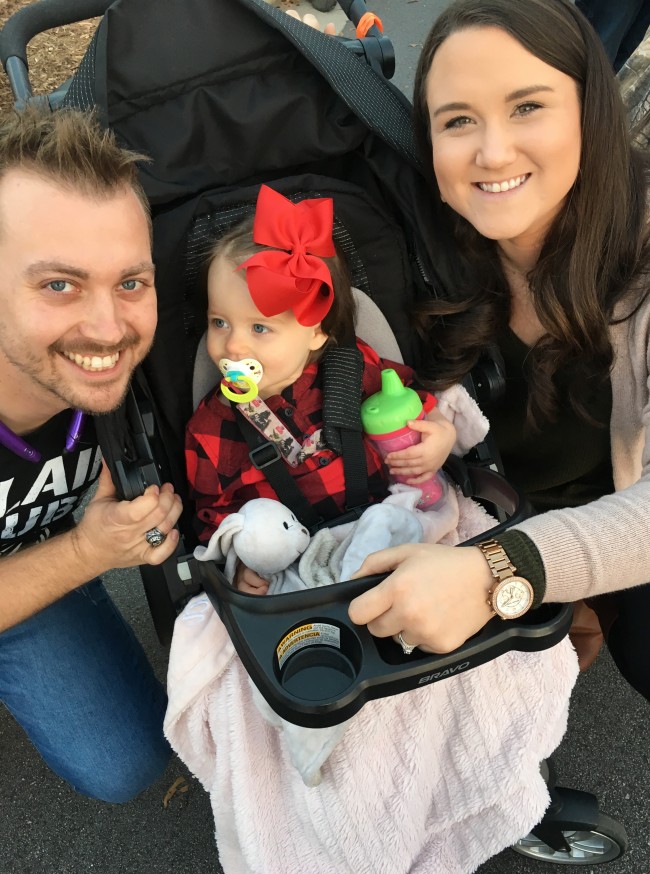 I really had no idea how Baker would react to the parade especially since we had her in the stroller (she's not a huge fan of being confined to the stroller) but I equipped myself with plenty of snacks, a warm blanket, and of course, Bun Bun.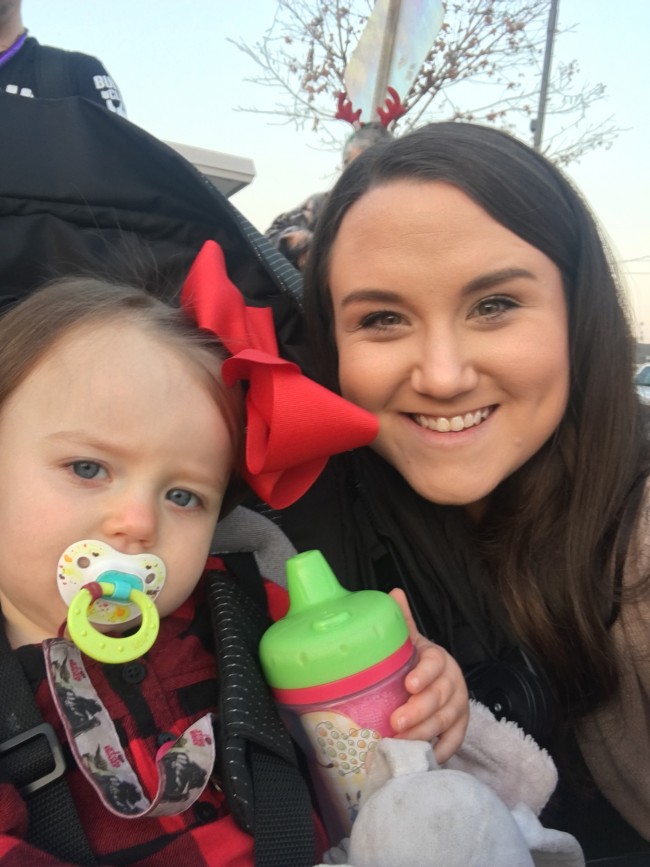 She really wasn't a fan of waiting since we got there pretty early, but nothing fruit snacks won't fix!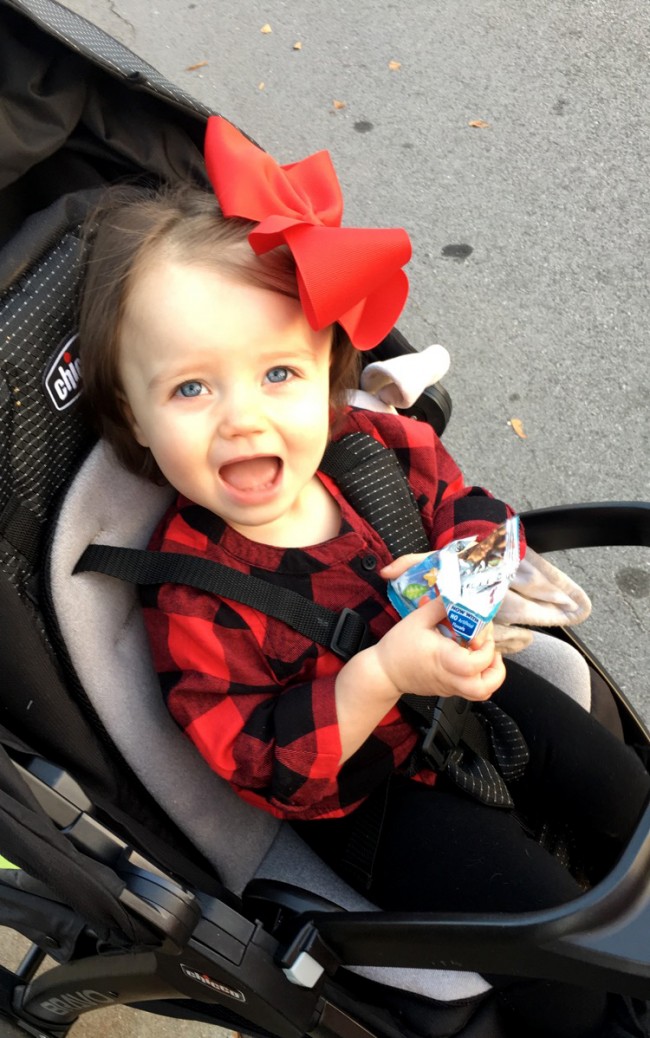 😍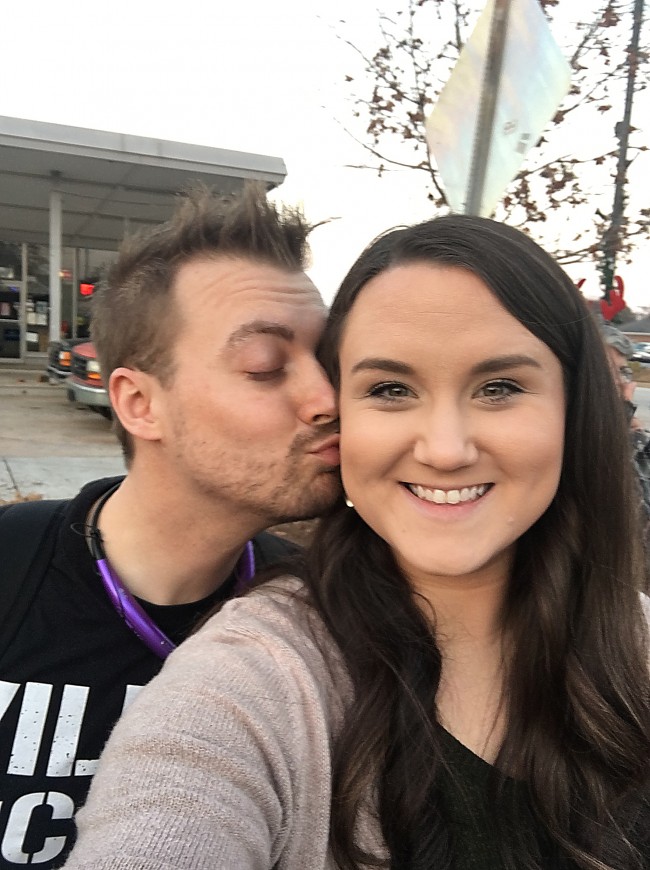 <<<< ere really close to the road so I was a little worried the sirens and loud tractors/trucks would scare Baker (they scared my nephew who was with us and he's a year older than Baker) but she caught a sucker early on and literally just chilled watching all the floats go by!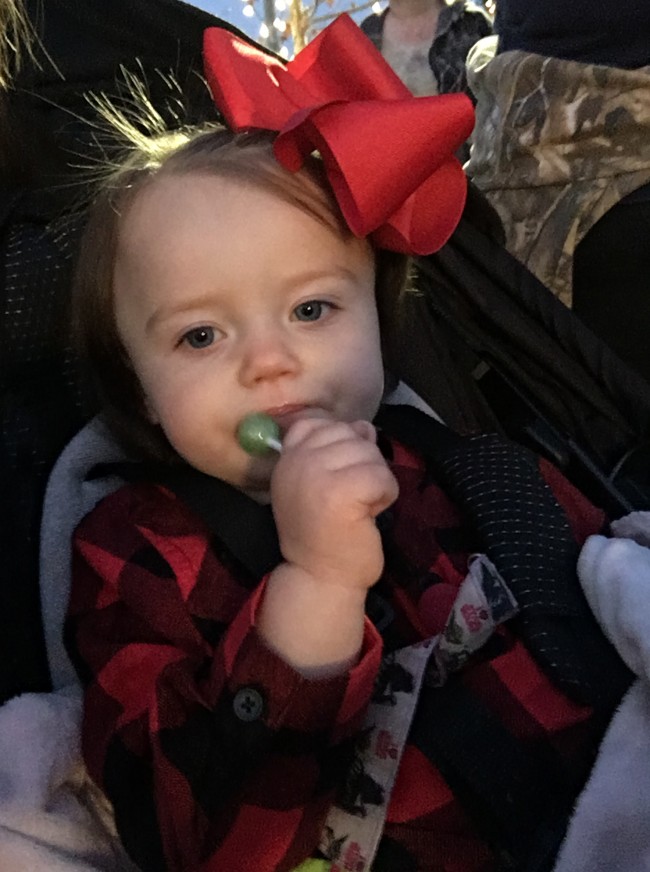 <<<< ven waved at a few people as they drove by! 😂 Sometimes, you get a win in the parent department and this year's Christmas parade was totally a win!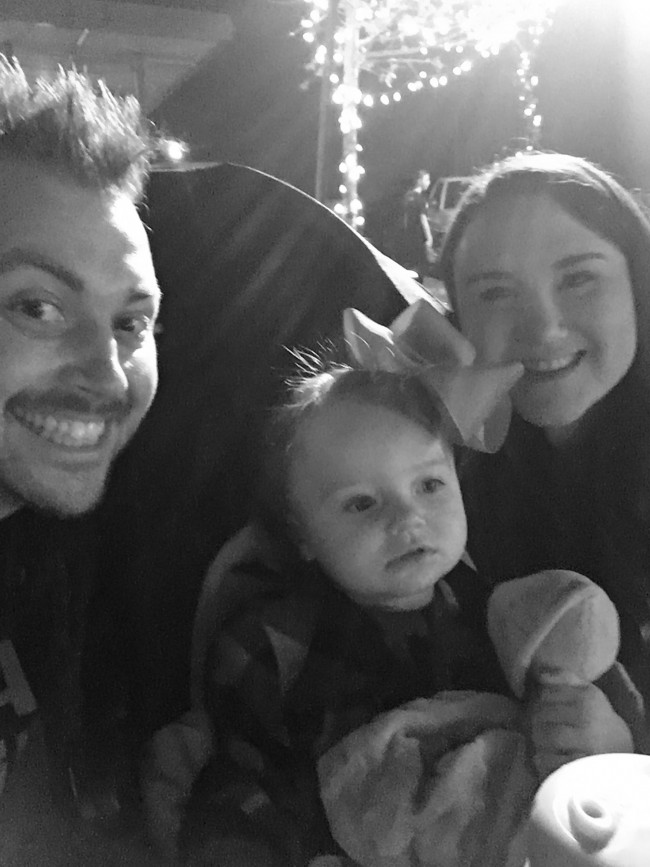 Last Christmas, Baker was only about 5 months old and really could not have cared less about any and all things Christmas. And while I fully recognize that she may still feel that way this year, it seemed much more magical to get to celebrate the first of many Christmas activities with our Baker girl!
SaveSaveSaveSave