Last week, I shared the first of our Christmas celebrations and I'm back today to share the rest of our Christmases. Pretty much the whole weekend before, starting on Thursday, we had several different celebrations between my family and Cory's. It was so much fun to get to share the magic of Christmas with our sweet girl with our families!
And I can't forget the Christmas outfits…so much fun!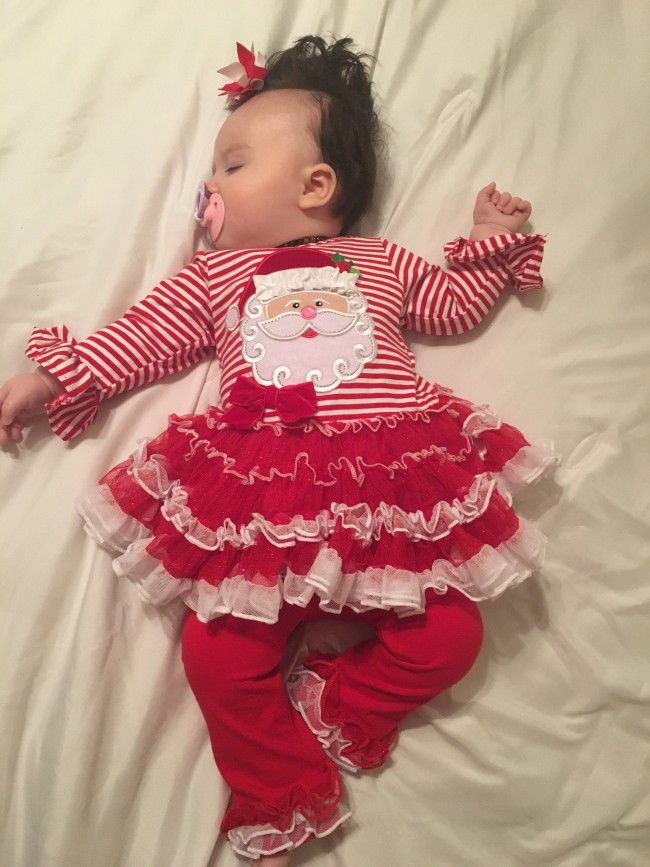 Friday evening, we headed to my aunt's house and Baker and her cousin Linc celebrated their first Christmas together!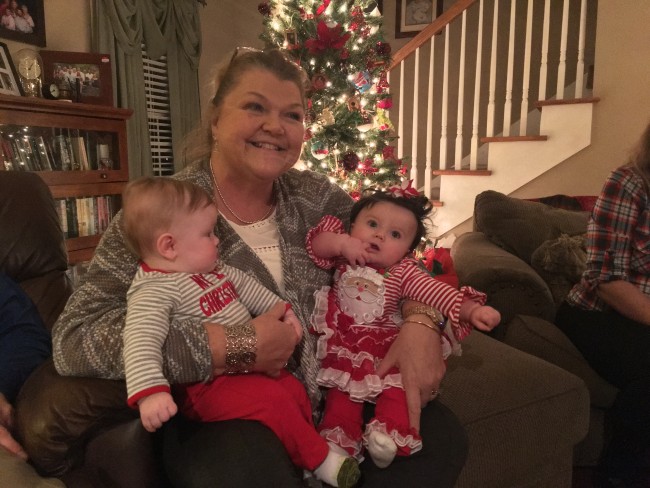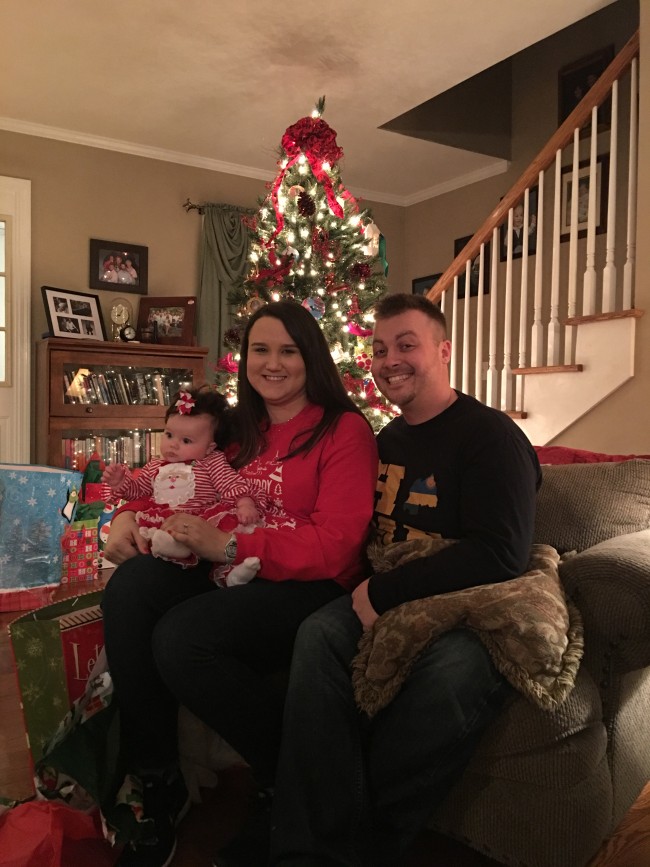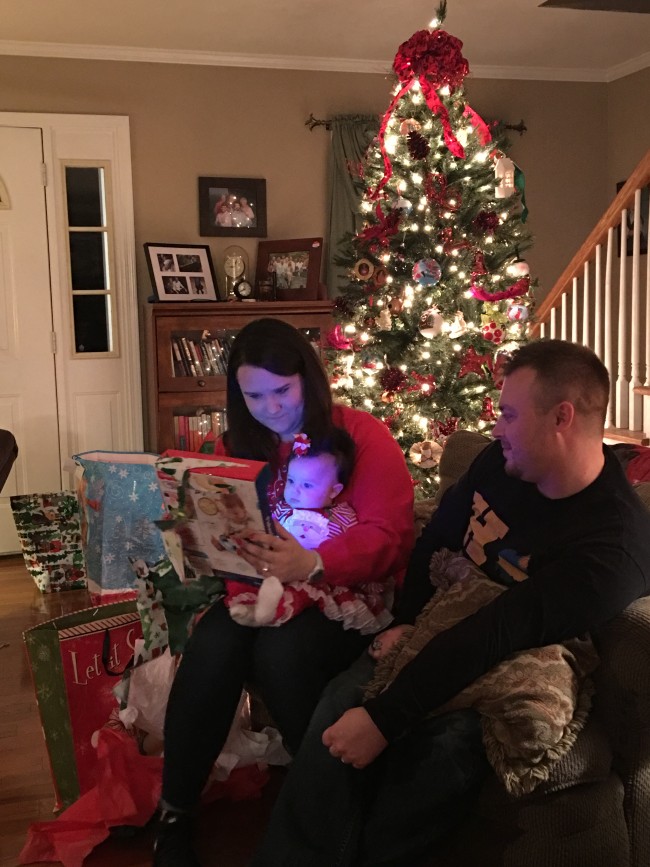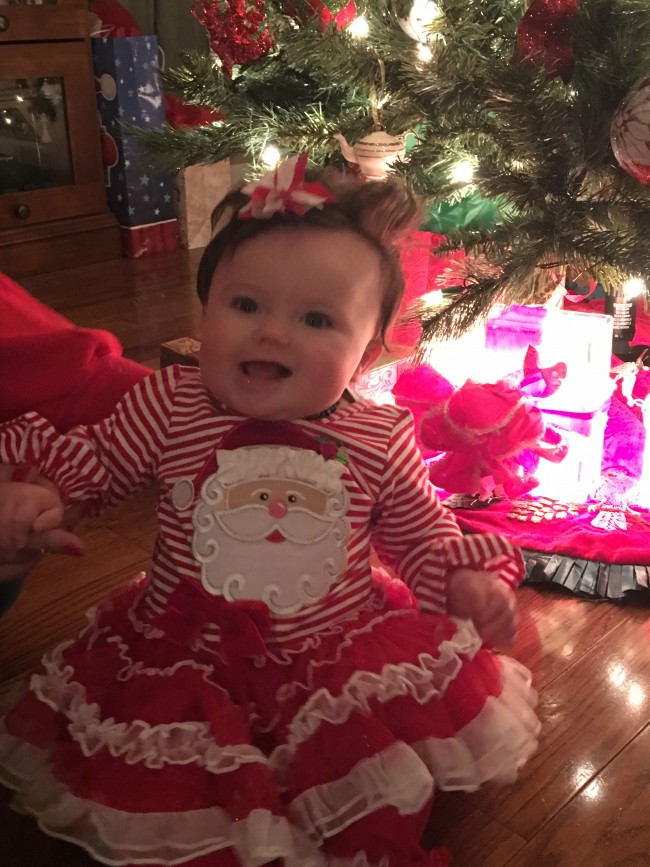 This smiley girl made this the best Christmas yet!
On Christmas eve, we had Cory's mom's side of the family over for a huge breakfast before we started our festivities.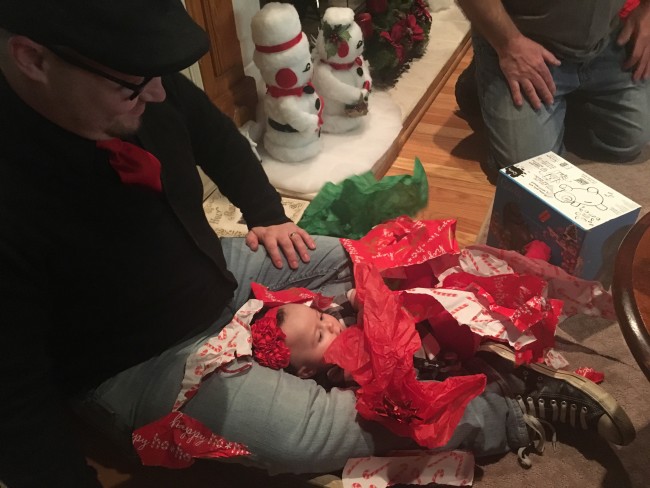 We headed to his grandparents' house for dinner and Baker enjoyed being passed around (literally…all night!) and playing in the paper.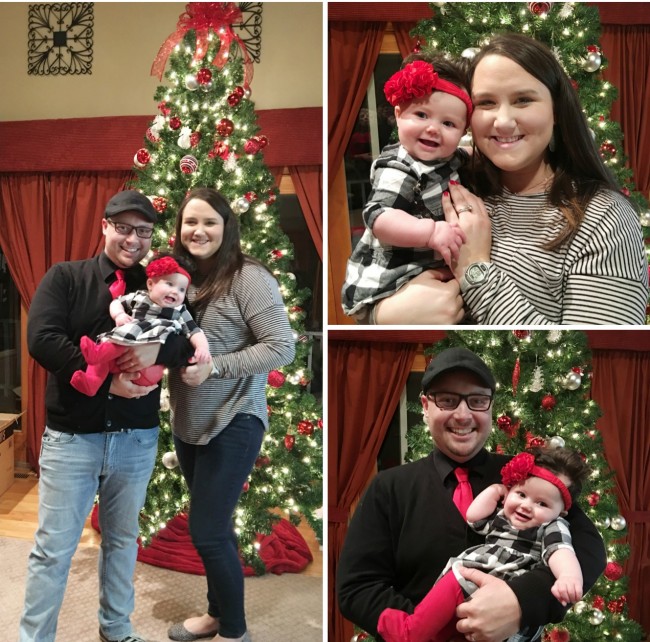 This was the first year that we have stayed at our own house instead of my parents' on Christmas eve and while it was exciting to start a new tradition, it was a little sad to not be at my parents' and help them play Santa for my little sister. So, we stopped by for a few minutes before heading home and putting Baker to bed.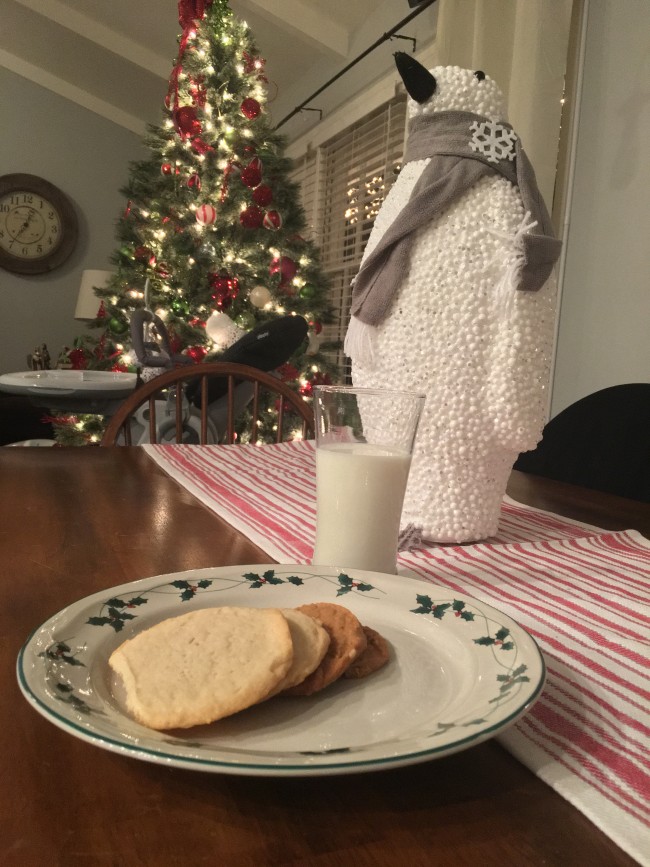 We set out our cookies and milk for Santa! I can't wait for next year where we can really start our new traditions like reading her the story of Jesus' birth and making our own cookies for Santa (my mom saved the day by giving us these!)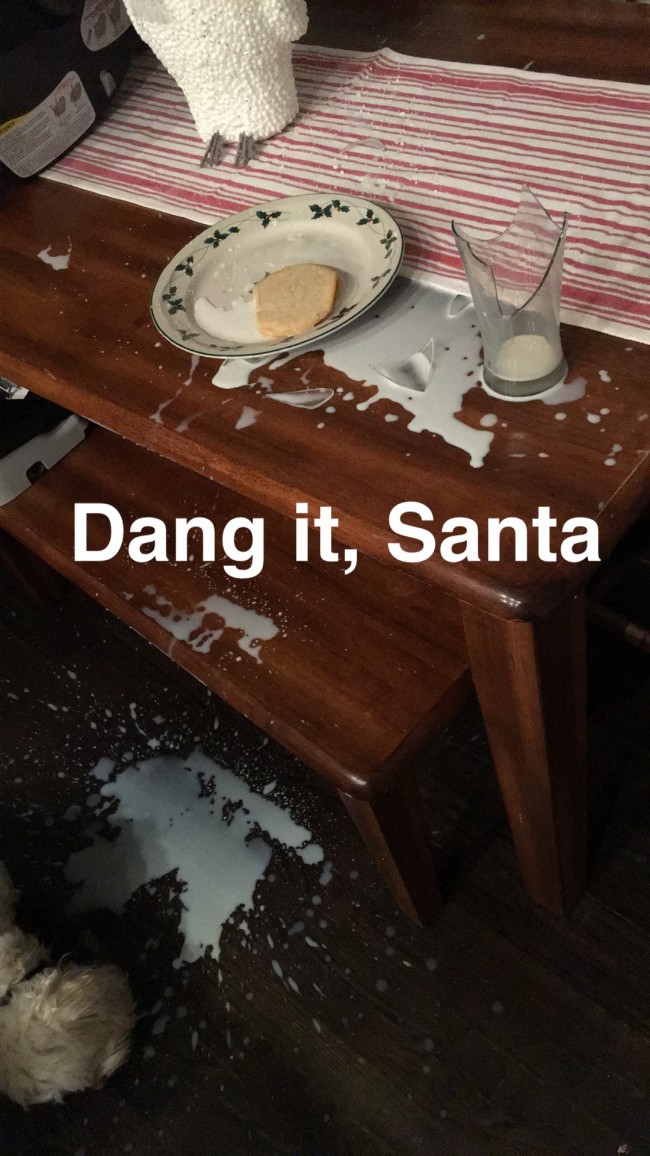 Santa needs some practice. ;)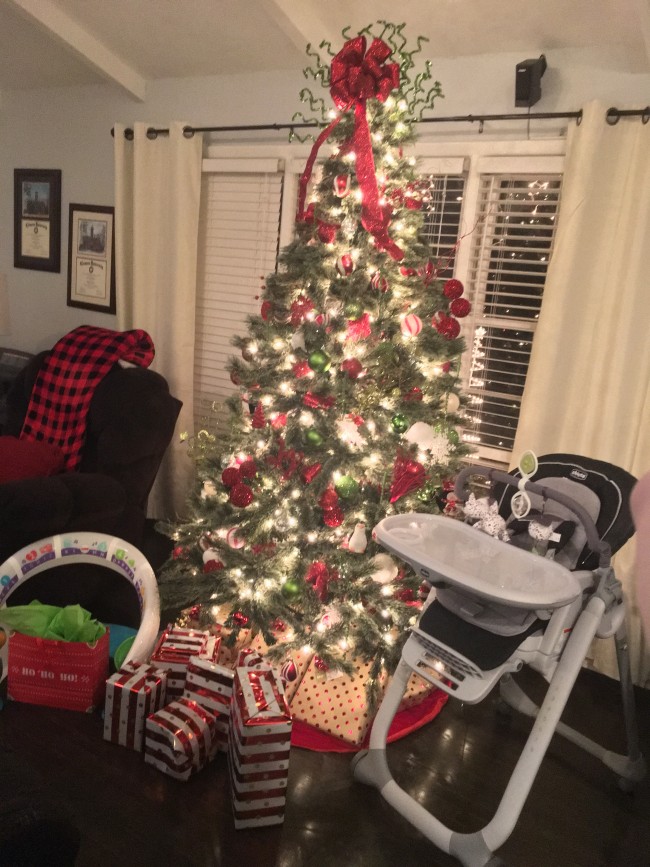 Since it was Baker's first Christmas, we invited my parents and Cory's dad and stepmom over to watch her "open" her gifts!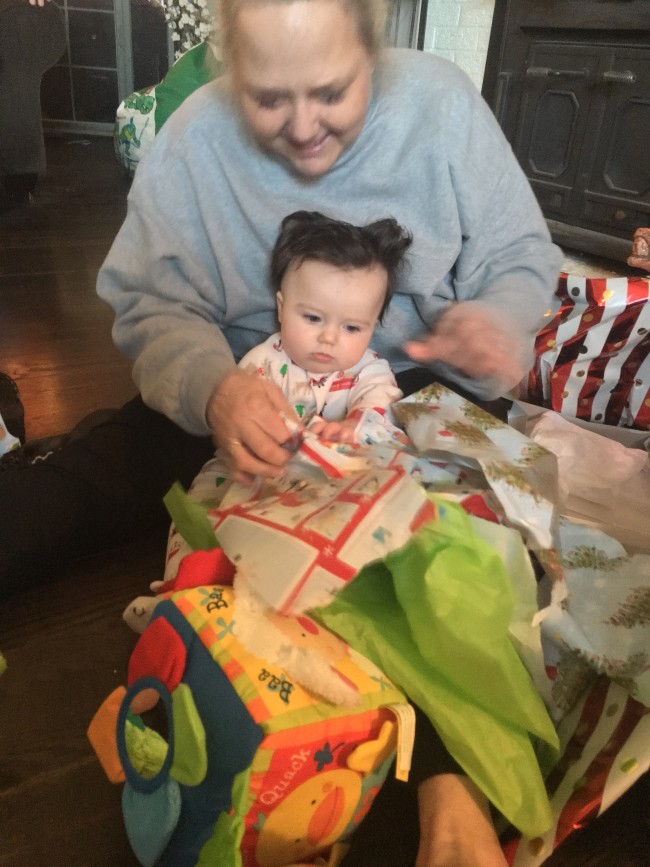 She really enjoyed the paper more than any of the gifts we bought her. Figures!
But I bought some good paper from Hobby Lobby and she couldn't tear it. Note to self, buy the cheap stuff next year!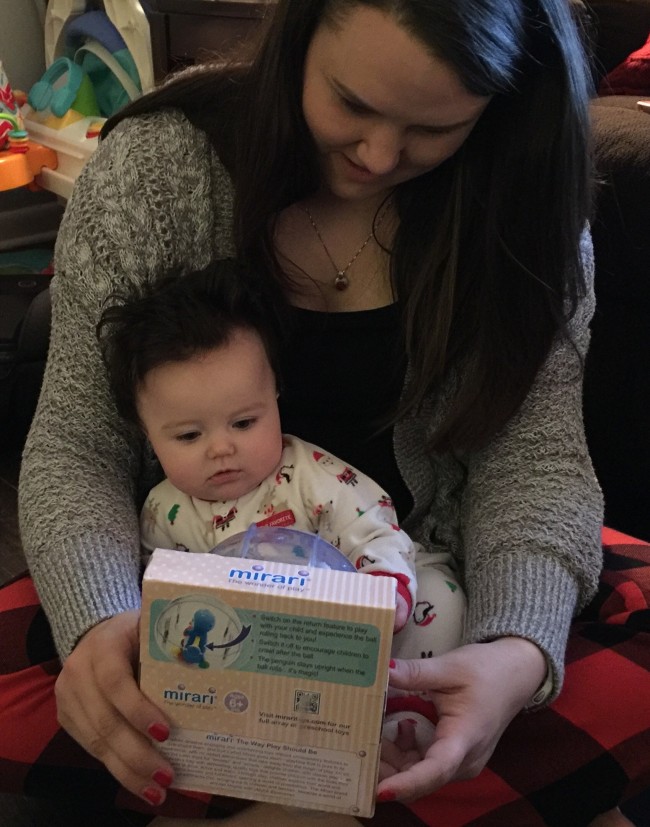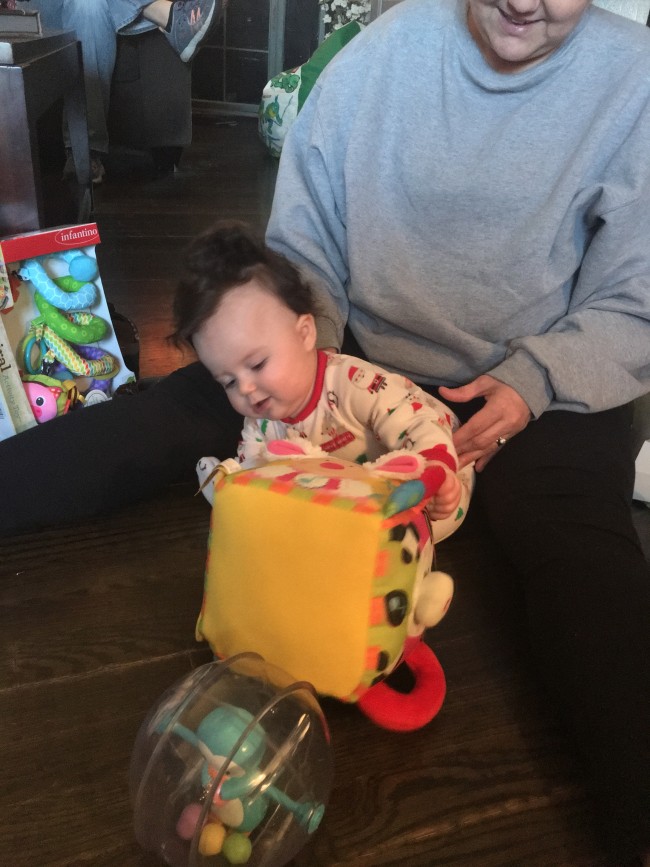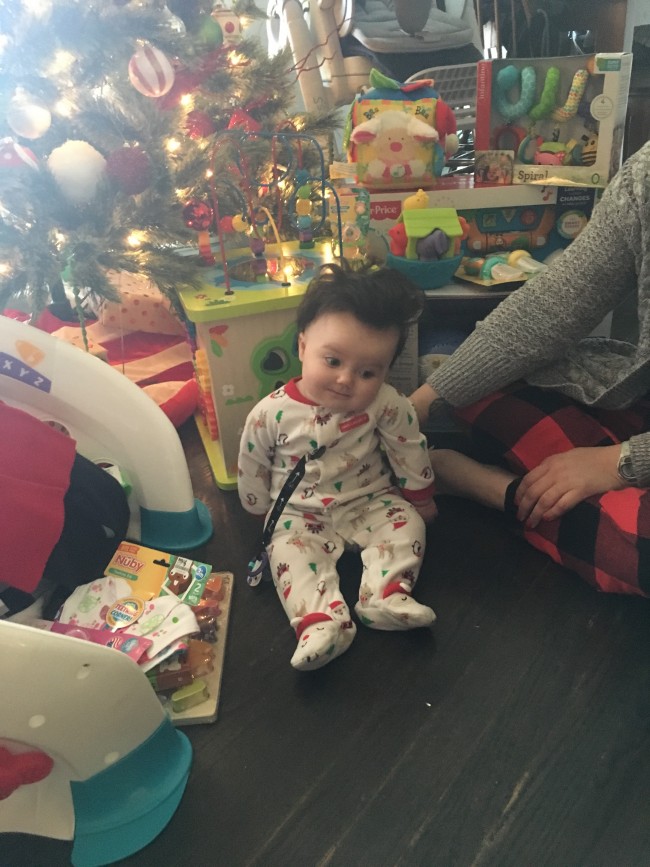 This expression, y'all. I can't even!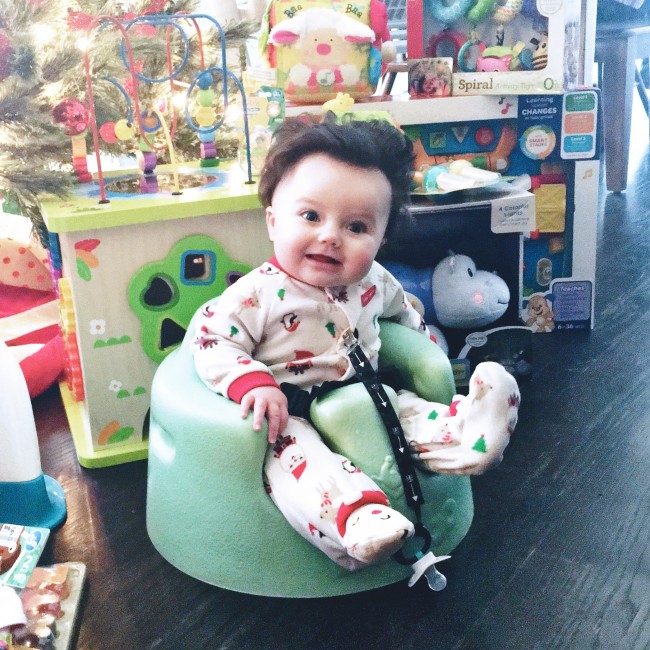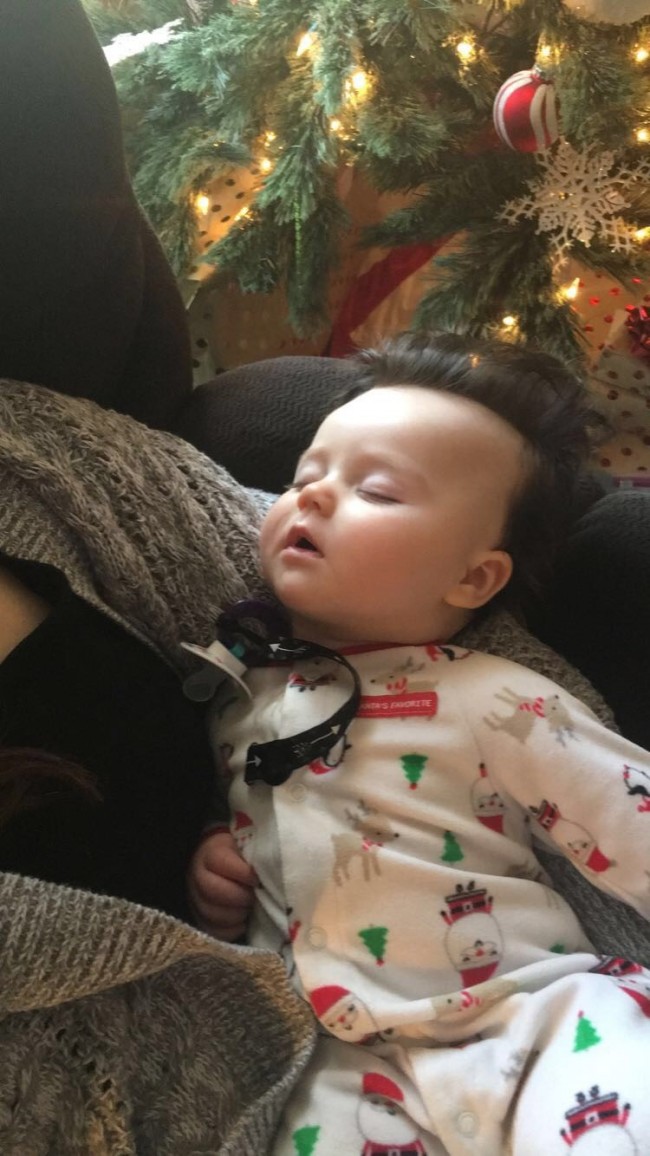 Our sweet girl tuckered herself out opening gifts and took a snooze before we got ready for church.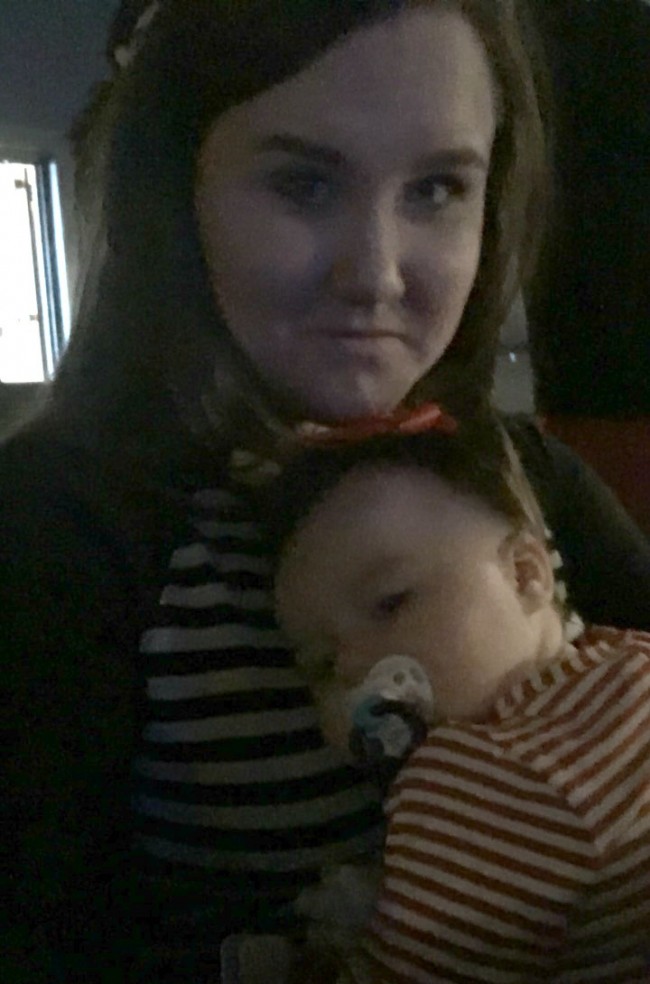 After lots of snuggles during church, we headed to my parents' for one last Christmas celebration and lunch and then opened a few more gifts before packing up and heading to spend a few days on Lake Lure!
It was such a special time with Baker Bea and I'm already excited for next year when we can start teaching Baker the true reason for the Christmas season and sneak a few gifts in there too!