Go ahead and officially call me the worst blogger ever! This post is, again, a month behind (seriously, she was 4 MONTHS on 11/8) but I'm having the hardest time adjusting to being a working mom and still finding time to do things like blog or shower regularly.
#motherhood
But, I really want to remember these days so I'm composing this post from the notes I've jotted down in my phone the past few weeks. Also, Cory is chiming in today because this mama needed some help!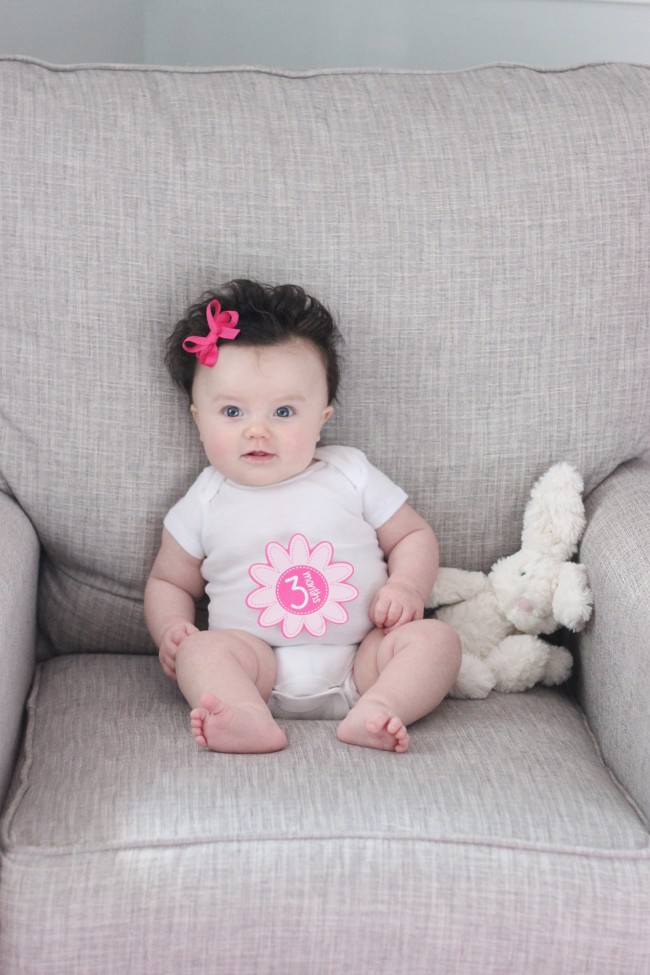 Three.
Three whole months with our gal! Month three was such a bittersweet month. We slowly saw our newborn baby fading away and a smiley, more alert baby take her place. Her personality (which is laid back to the core!) really started to surface the past couple of weeks. I really, really enjoyed the newborn stage and while I know I will enjoy each new stage as they come, my time home with Baker was such a sweet, sweet time for us both. From the peaceful feedings to snuggly naps, I feel like I tried my best to soak up every single second I had while on maternity leave.