Baker's first Thanksgiving has come and gone and I have to say that I'm a little sad that it's over. In this season of our life, everything is new with Miss Baker and I love getting to experience firsts with her. Thanksgiving did not disappoint!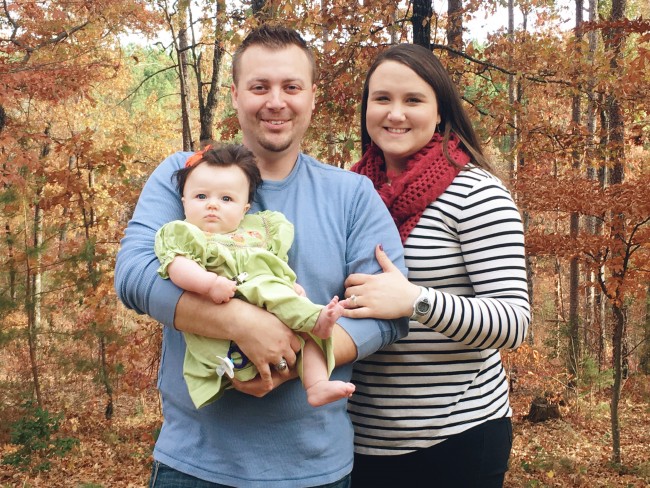 Plus, having 4 days off work, getting to spend everyday with B, and not having to pack all 13 bags every morning was a welcome break!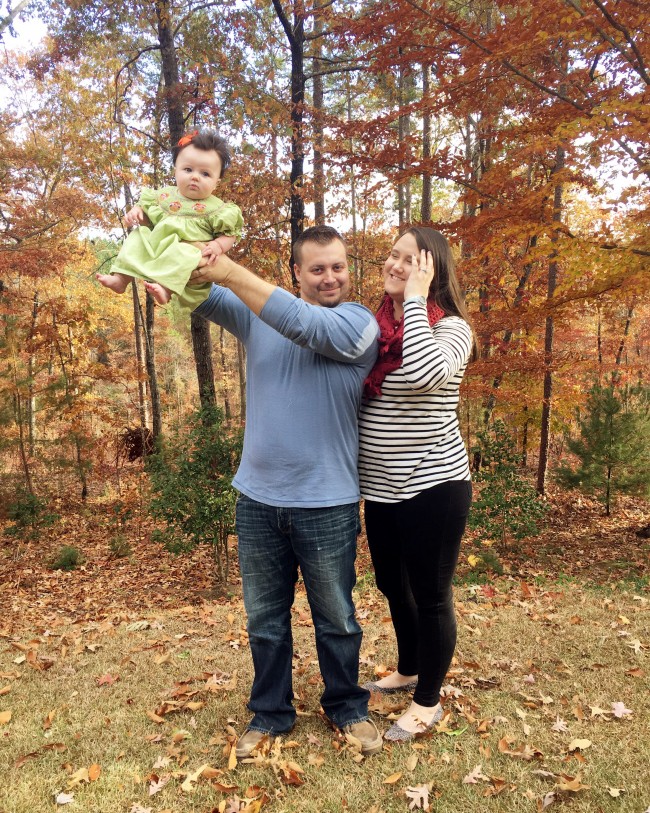 Unlike the past couple years, we won't be traveling this holiday season, other than a few days to Lake Lure after Christmas. So our Thanksgiving break was pretty laid back (or mine was. Cory had to work most of it).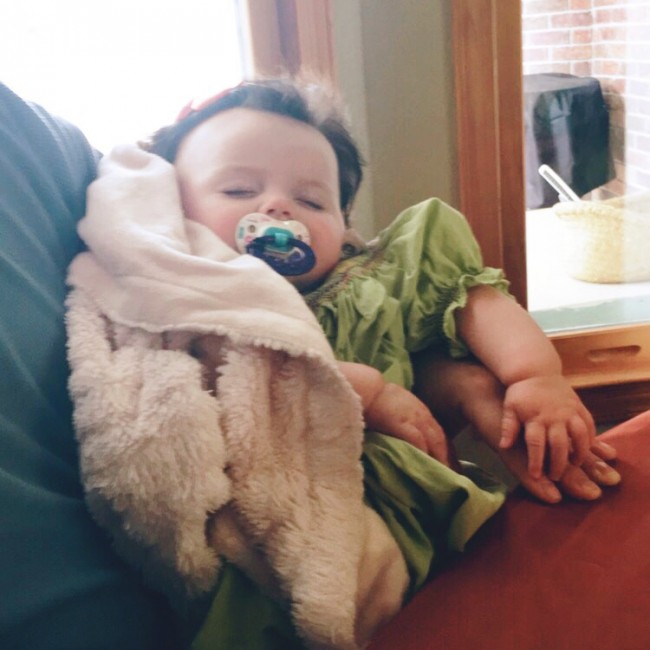 After spending the morning cooking (Cory) and watching the parade (Baker and me), we headed to Cory's grandmother's house for lunch. For the first time in a long time, we didn't have to rush off to another dinner so we were able to enjoy the afternoon with Cory's dad and family.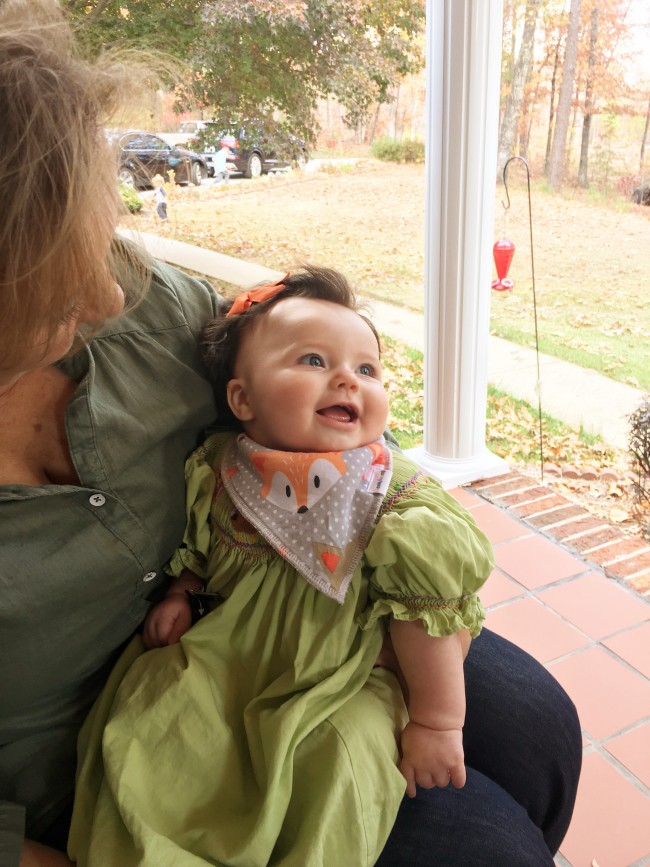 Baker got passed around from person to person and she ate it up! Just smiling, laughing and blowing bubbles at anyone that would pay her the least bit of attention. That girl, she's a ham! She gets it from her daddy…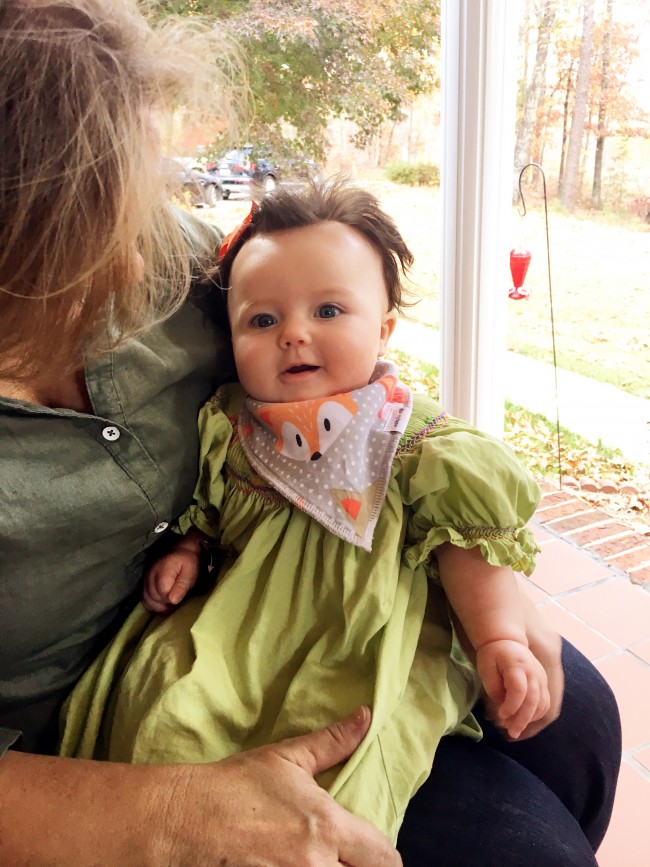 While she was being entertained by aunts and grandmas, Cory and I took off with his cousin and his girlfriend in the golf cart to go check out the deer situation on the family's land. It was such a beautiful day in SC, it was nice to be outside for a little while. Once we got back, most of the family ended up sitting on the front porch, enjoying the day!
Around 4:00, we headed home so that I could head to Greenville to have dessert with my grandparents and Cory could go visit his granny. My mom and I always go Black Friday shopping and this year, Baker stayed with my Nana and Papa while we shopped Thursday night.
After shopping all night Thursday night, the rest of my break was spent at home, in my pj's, doing a whole lot of nothing! Just kidding…we did get our Christmas tree up and I worked on a few wreath orders. And I'm hoping to get the rest of my decorations up this week!
How was your Thanksgiving? Did you go Black Friday shopping?