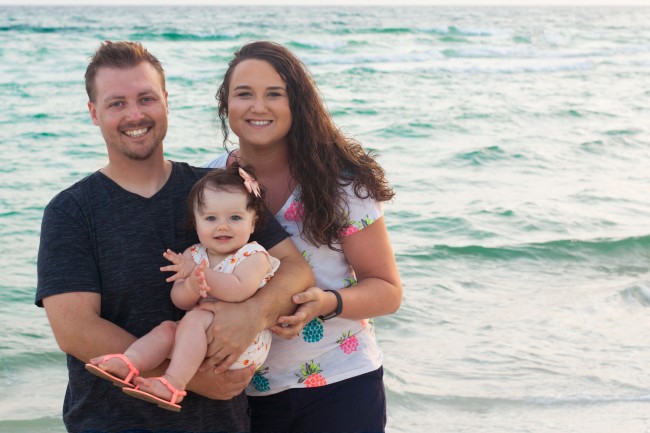 Over the July 4th weekend, Cory and I took a short vacation to Panama City Beach. I am trying to save my leave (since I had to deplete it all on maternity leave) for our trip to Rwanda, so since I had the 4th off, it was a chance for us to get away for a few days and take Baker on her first beach trip.
When I booked the vacation a few months ago, I knew that since it was a holiday weekend we would have to spend more than usual, so when I found a two bedroom oceanfront condo for the same price as a studio/one bedroom, we decided to invite my family as well as Cory's mom, since she only lives about an hour outside of Panama City Beach. My dad had to work so my best friend Amber came along and we had the best time!
We left on Friday about lunch time and it took us FOREVER to get down there. Between Cory taking a "shortcut" that added an hour to the trip, traffic in Atlanta, the torrential downpour we rode through almost the entire way, and having to stop for Baker, we were on the road almost 12 hours. We finally got to our condo around midnight central time (1 am our time!), unpacked, and crashed.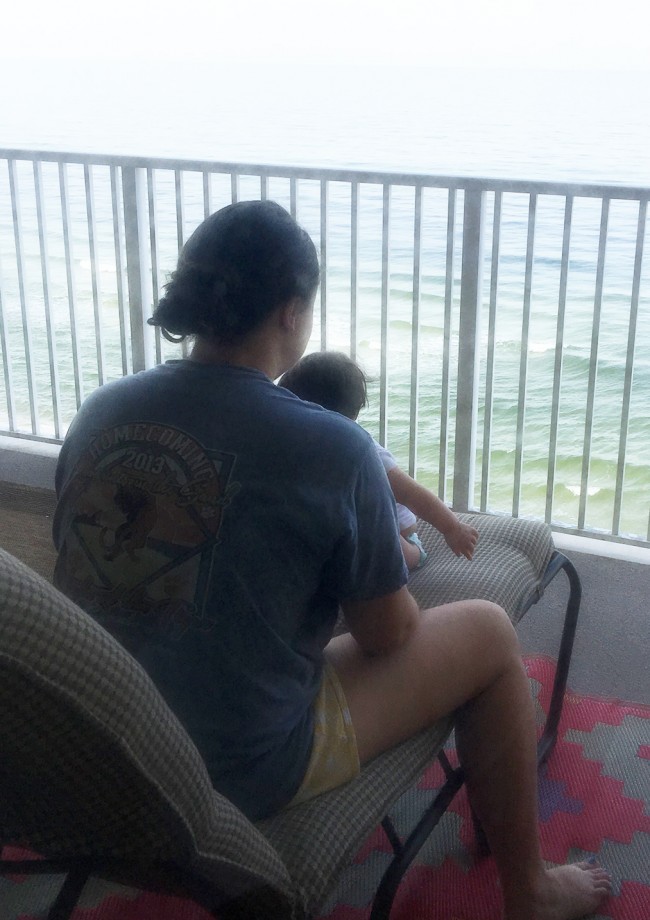 Saturday morning, Cory and I headed to the grocery store while Mom, Amber, and Gracie stayed at the condo to got ready to head down to the beach and let Baker take a nap. After lunch, we all headed down and were so excited to finally hit the beach!

We were a little worried just how Baker would react to the sand and water but she was a champ and really loved it all. She wasn't too crazy about the waves when we stuck her feet in at first, but once we got her out in the water, she was splashing and squealing.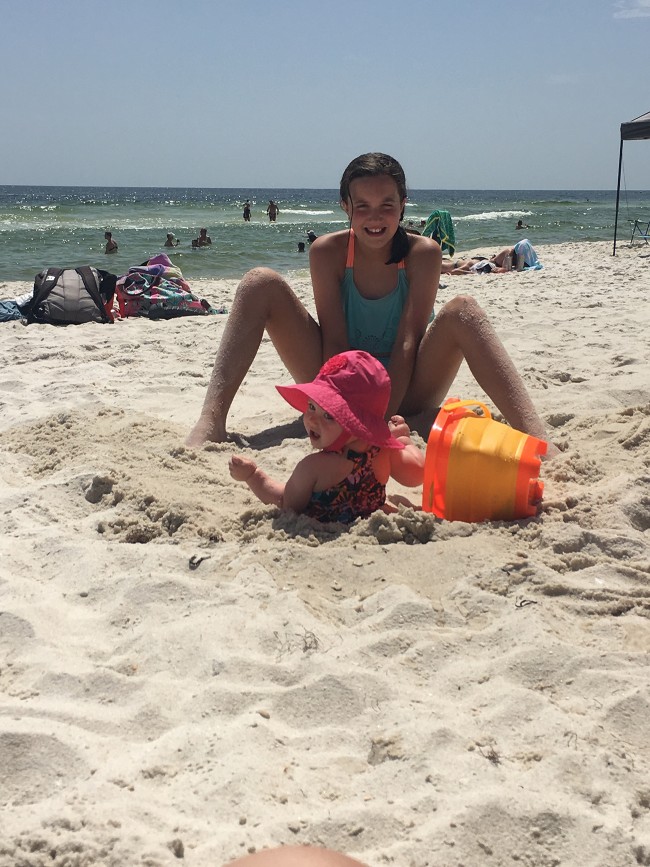 I bought this little pool to have on the beach and it worked so well keeping her cool. We think it's hot here in SC but it was HOT in Panama City Beach.  She played with her toys in it and liked hanging over the side and playing in the sand.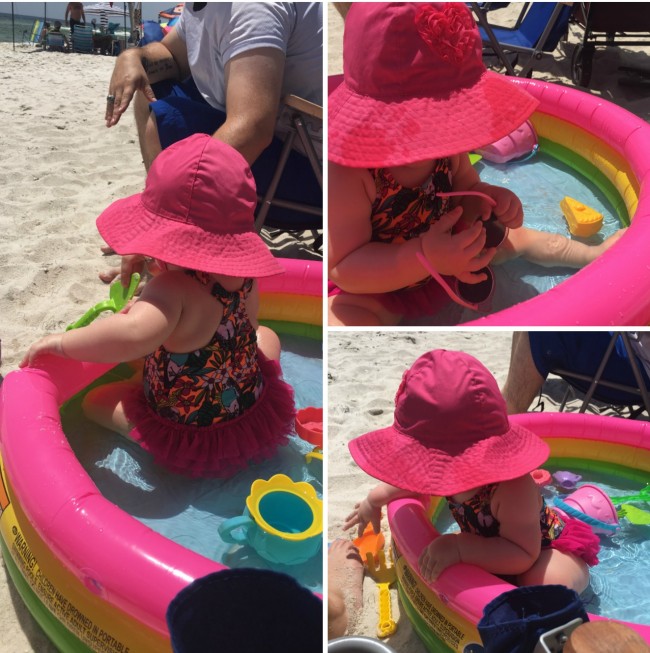 I'm so excited that Baker might share my love for the beach! Praying that it sticks!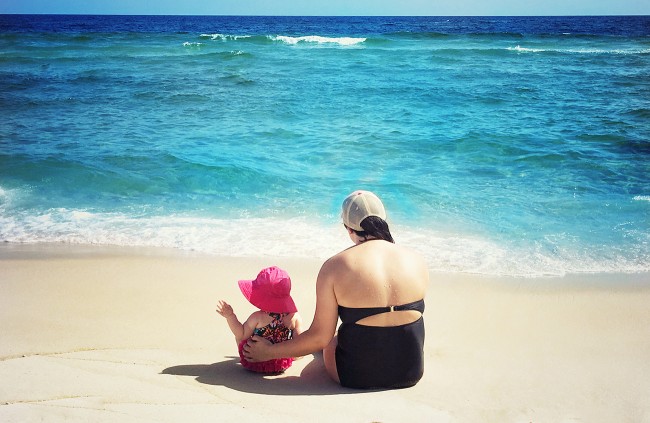 Mamady and Karl got there and joined us on the beach!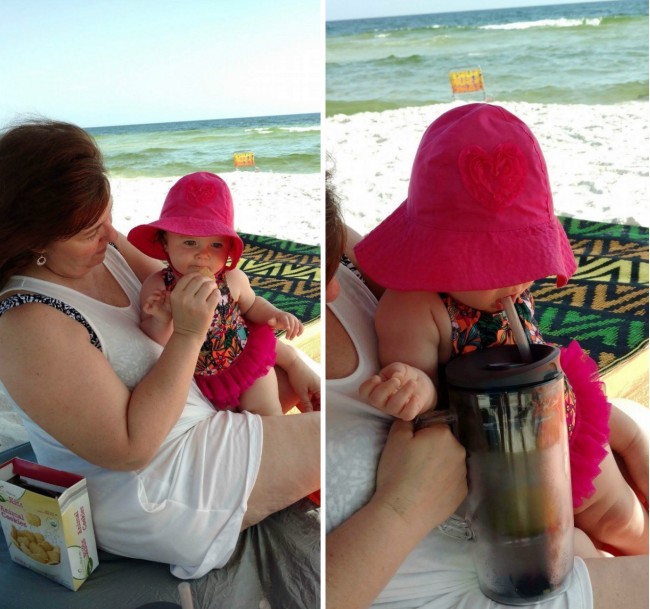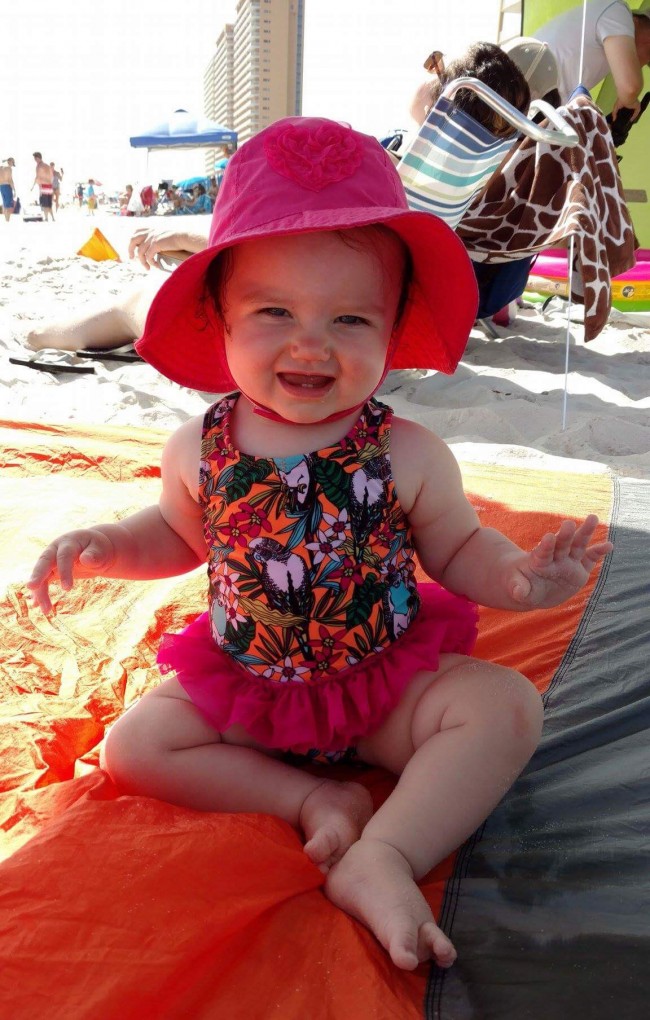 Baker finally gave it up and crashed for a much needed nap!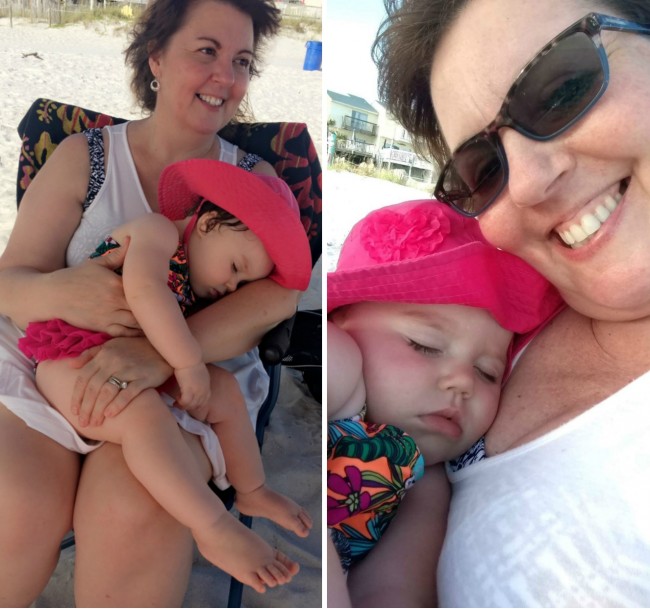 Amber and I made a very important run (a long 45 minute run) for Krispy Kreme. You can't stay at the beach and not have one two dozen donuts to snack on. And yes, we ate them all! Once we got back, we enjoyed supper and the hot tub before calling it a night.
Sunday morning we got an earlier start and Cory and I headed down to set up the tents and save us a spot. We headed back up to find Baker napping so my mom stayed in the condo while we hit the beach.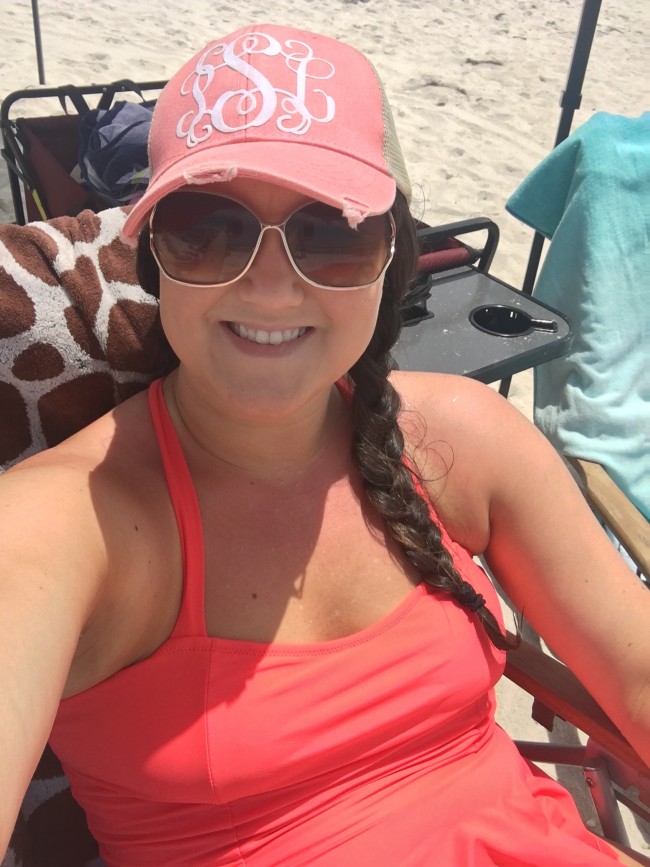 Once she woke up, Mom and Baker joined us on the beach.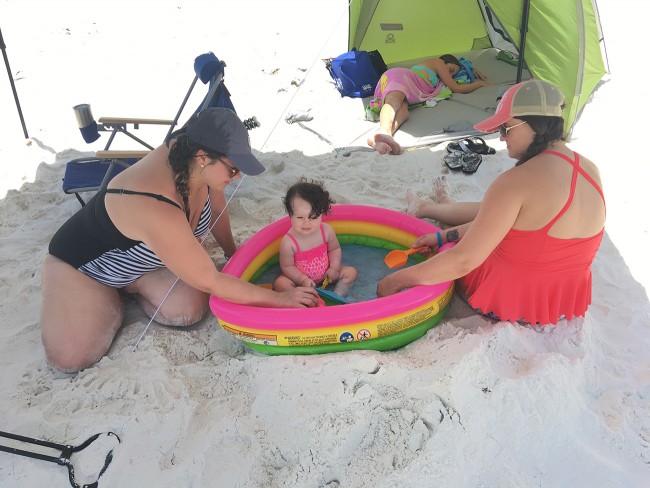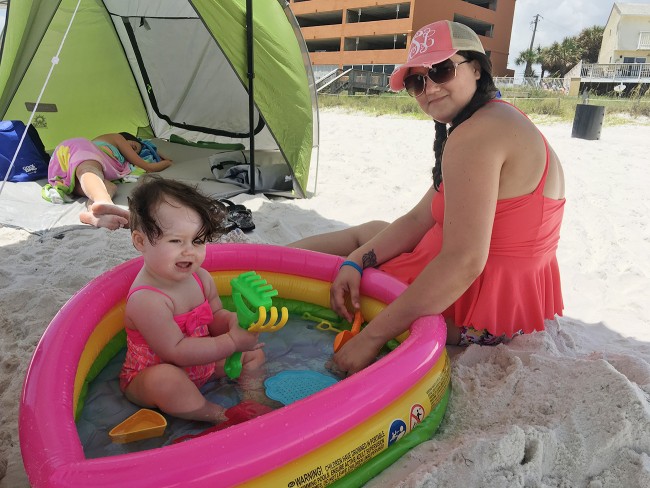 Someone enjoyed tasting the saltwater…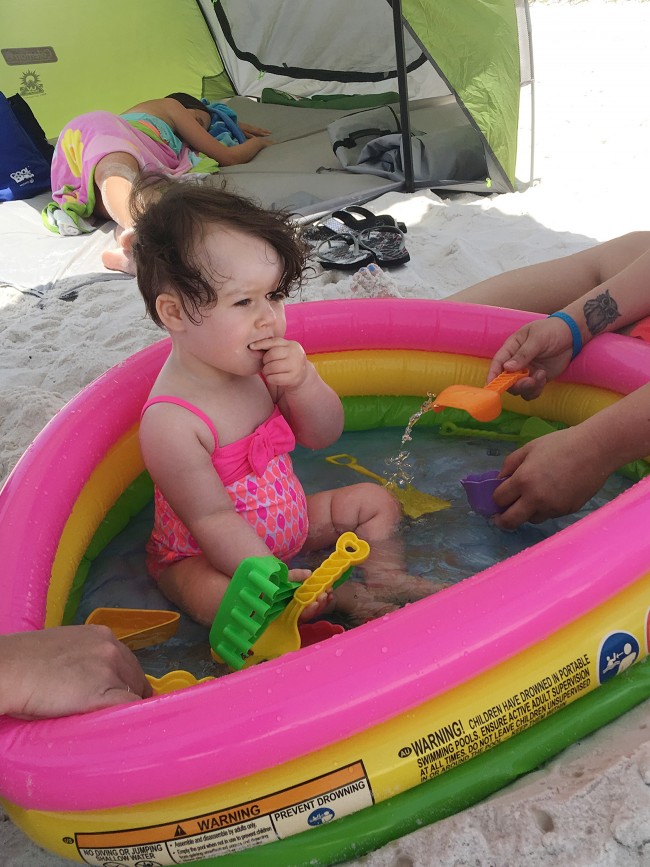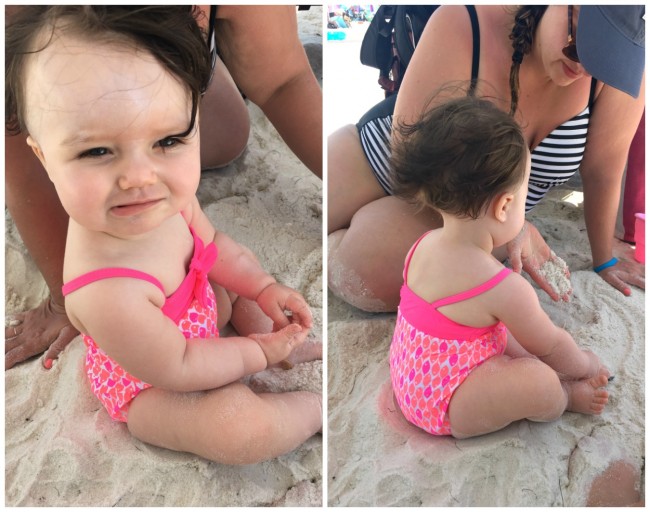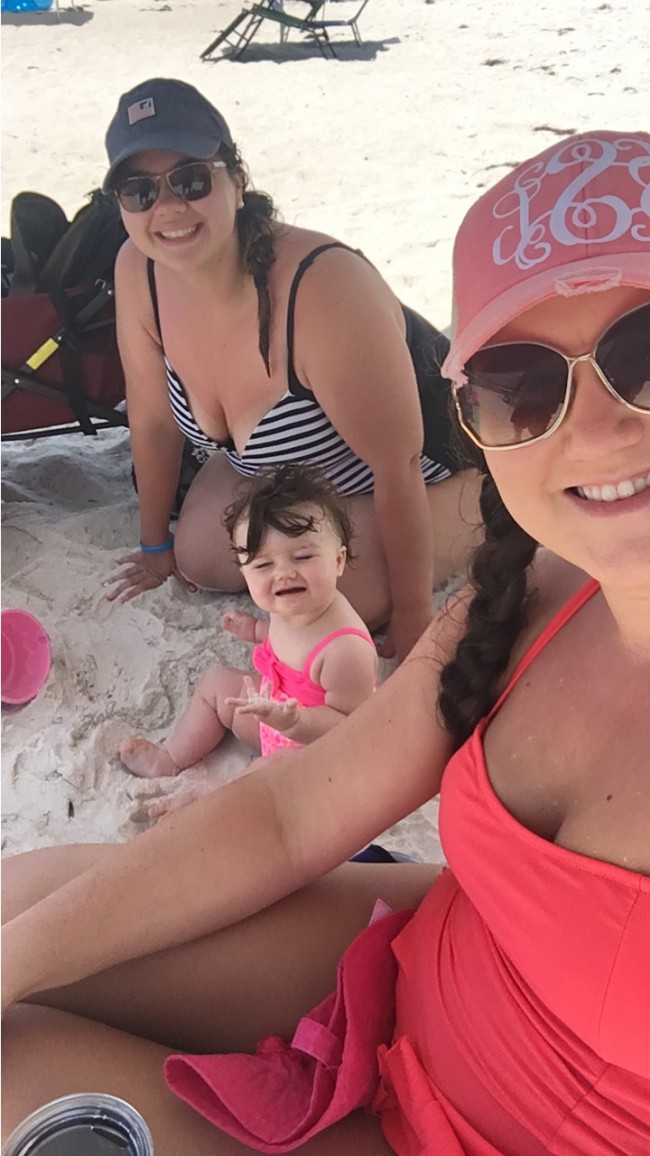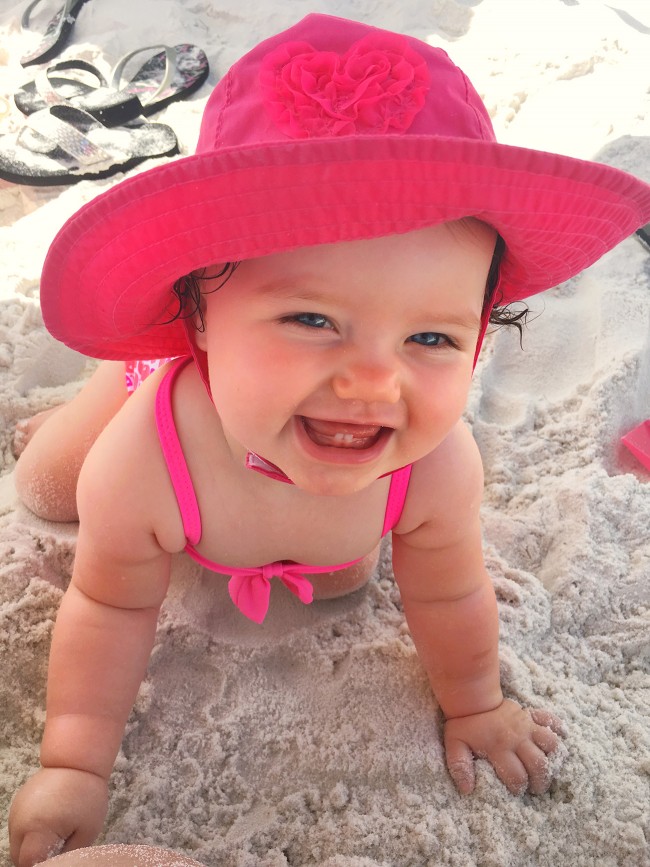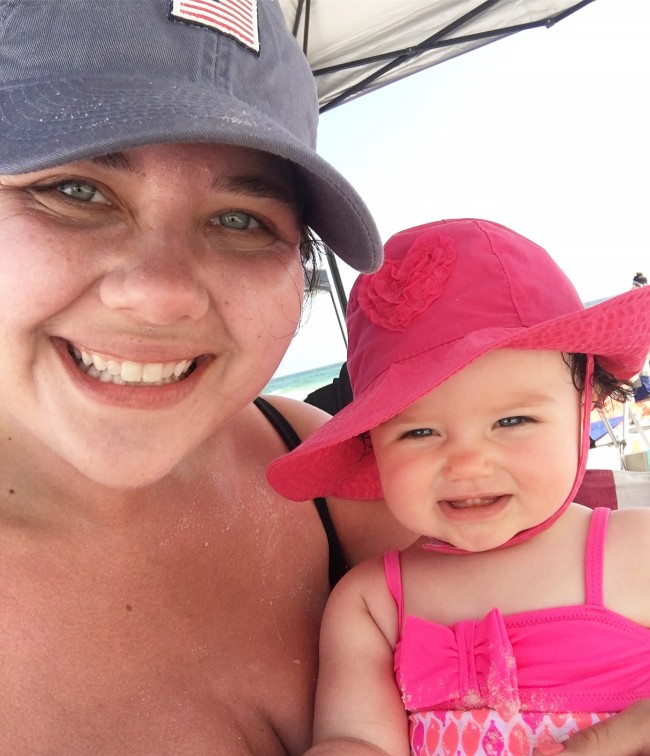 We enjoyed chicken salad and goldfish for lunch on the beach!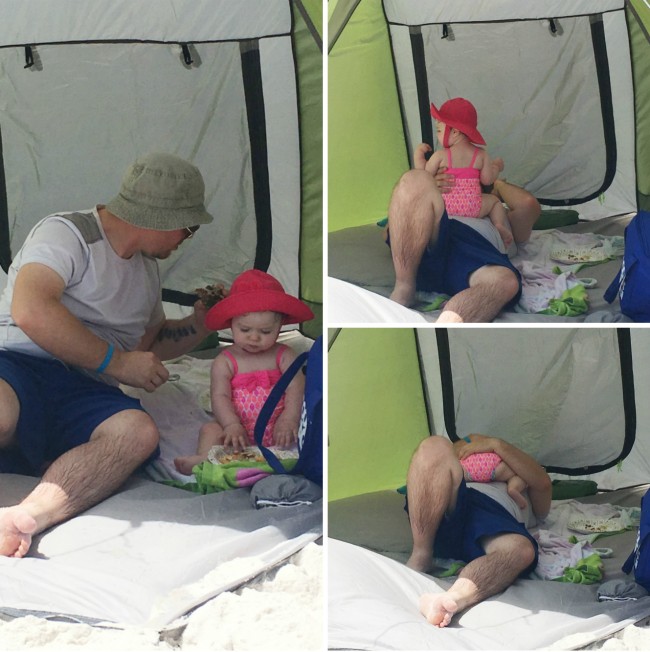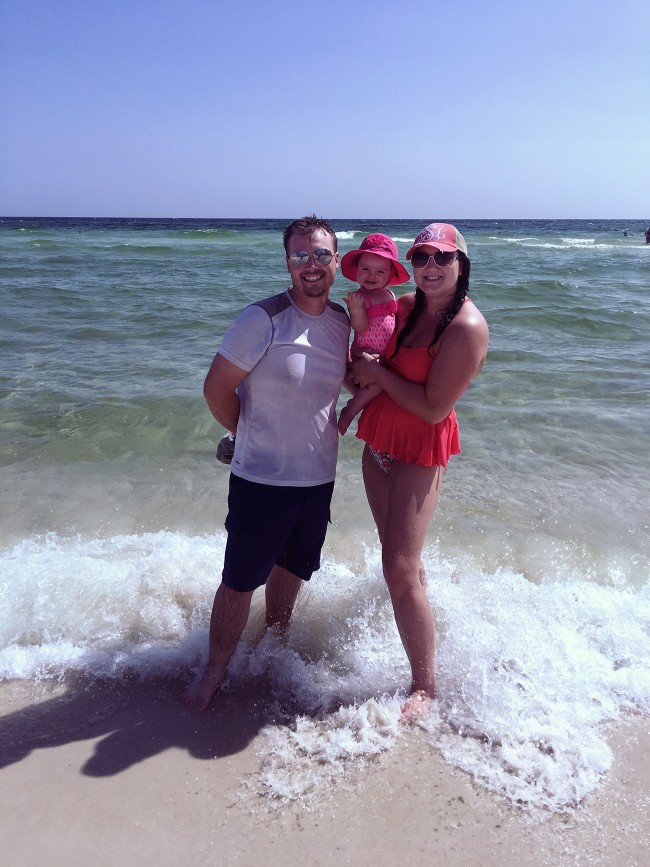 Around 5:00, we headed up to get ready for dinner. I had a friend recommend Capt. Jack's for all-you-can-eat crab legs and they were worth the hour wait!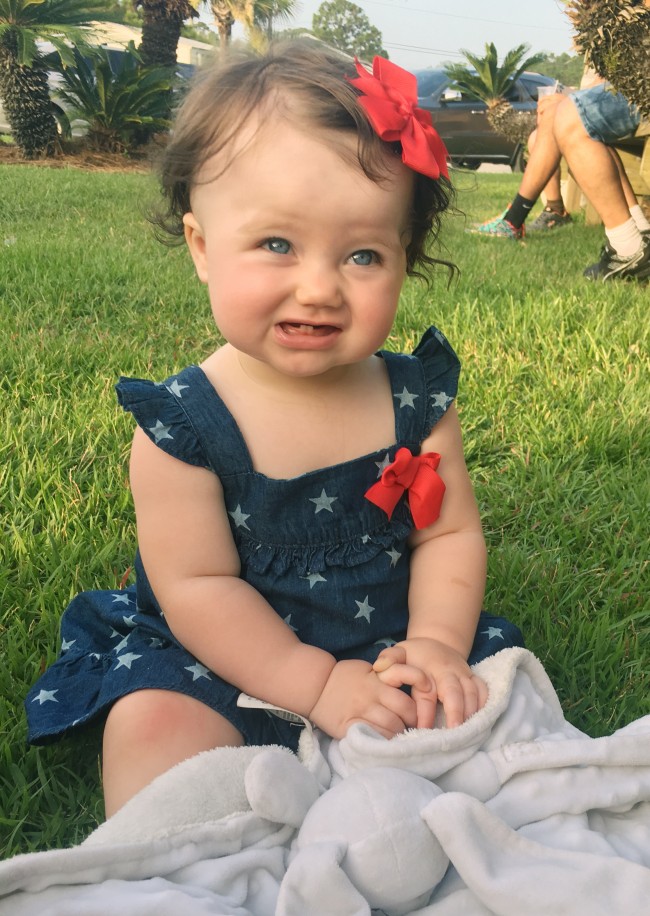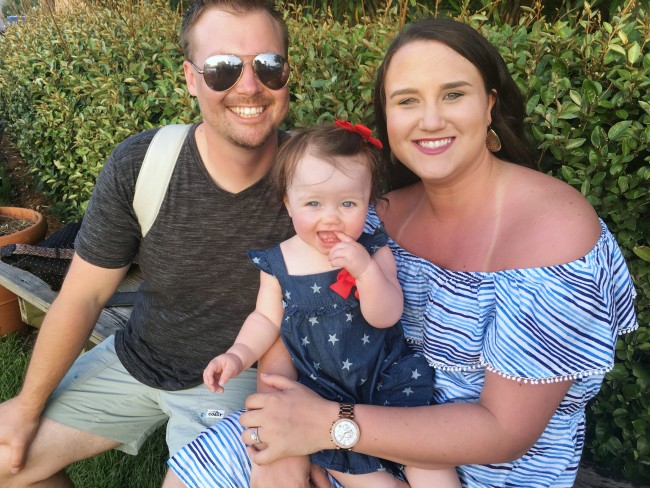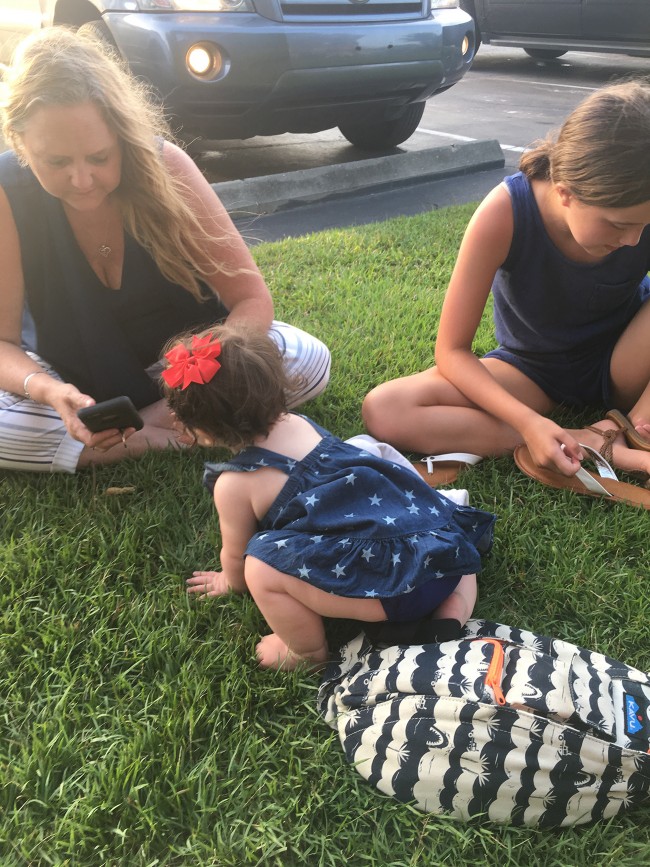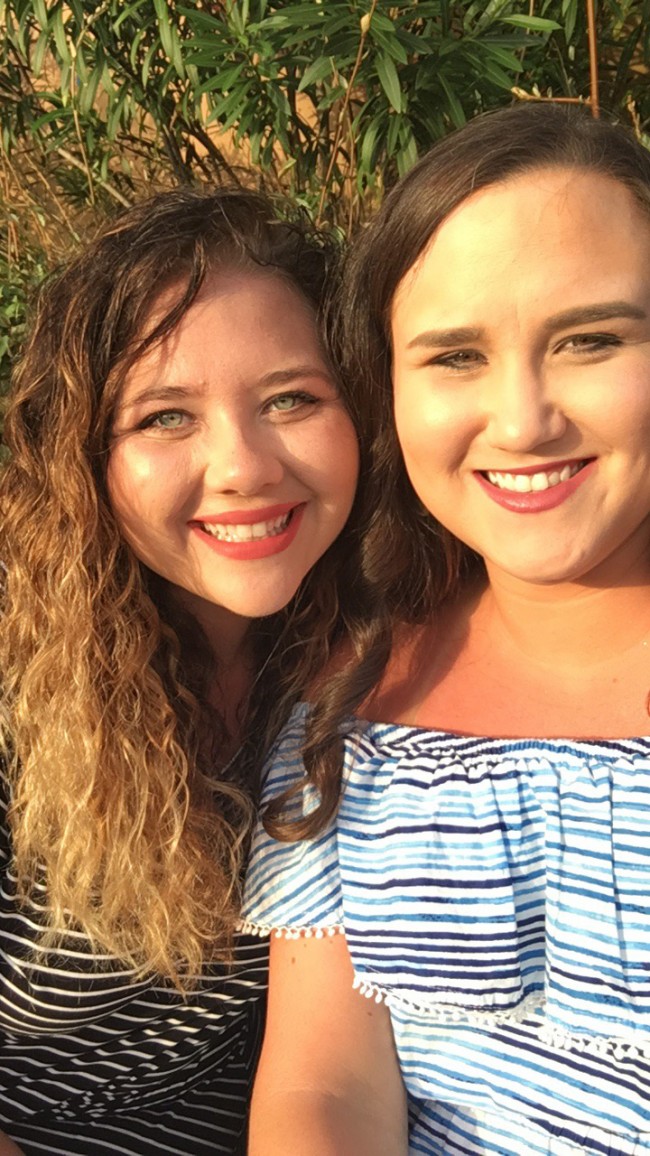 On the way back to the condo, we had to stop at one of those tourist trap beach shops for a boogie board and t-shirts!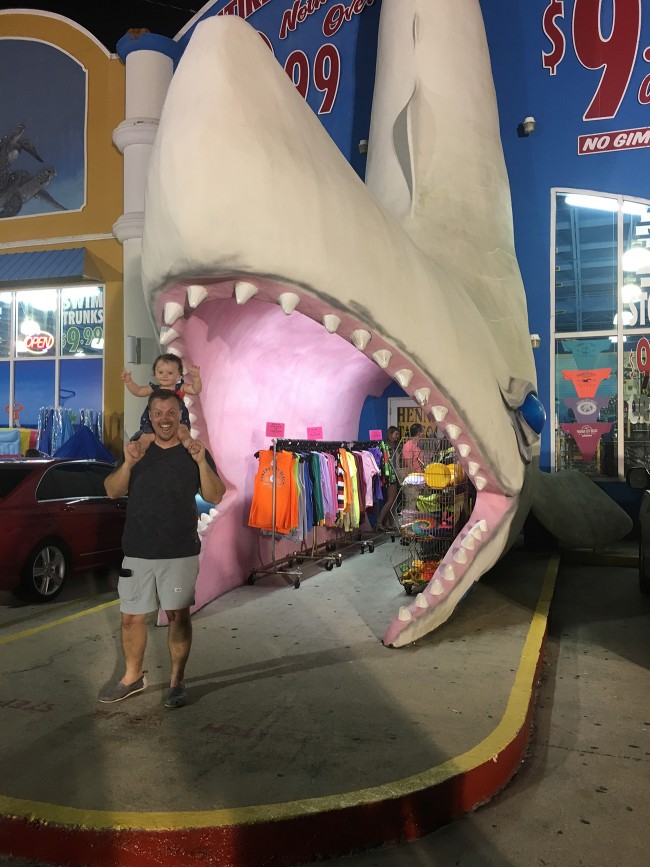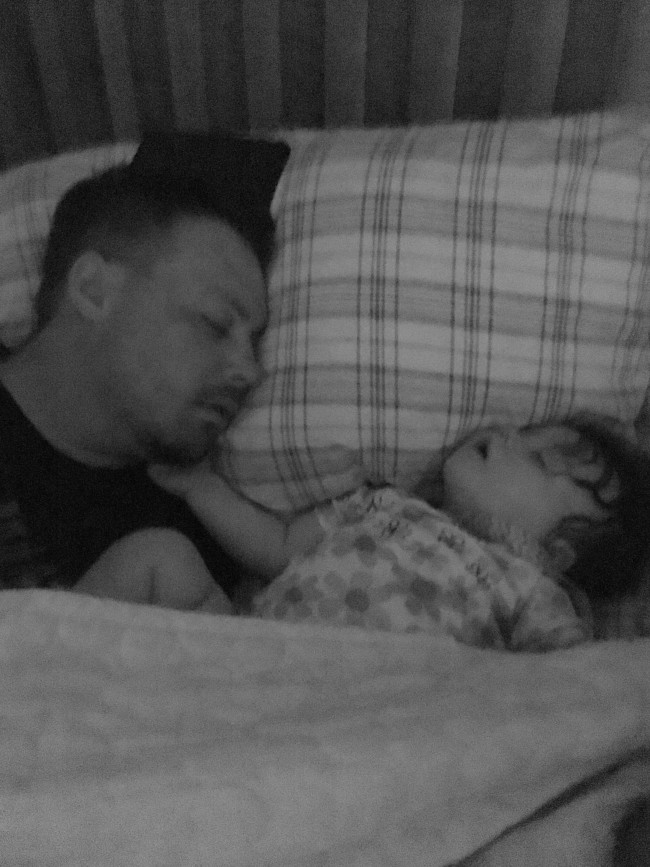 Monday we woke up to the clearest, prettiest water. It had been clear the days before, albeit a little green due to the storms we hit on the way down. But on Monday, it was so blue and crystal clear- I haven't seen water like this since our honeymoon.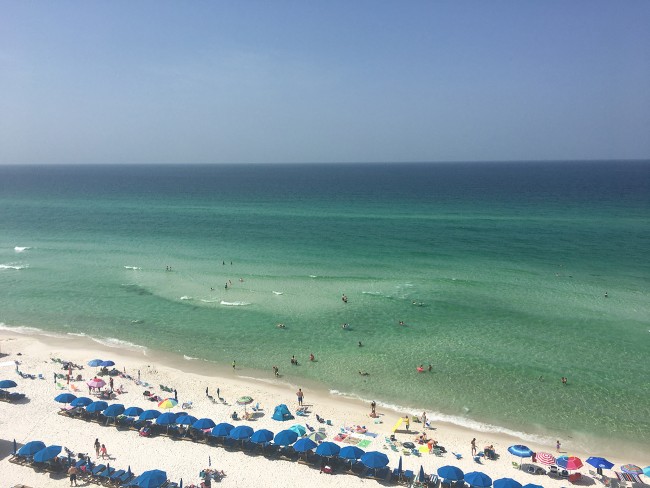 Amber, Cory, and I went down to set our tents up and save our spot for the day. Each day we got closer to the 4th, the busier the beach was.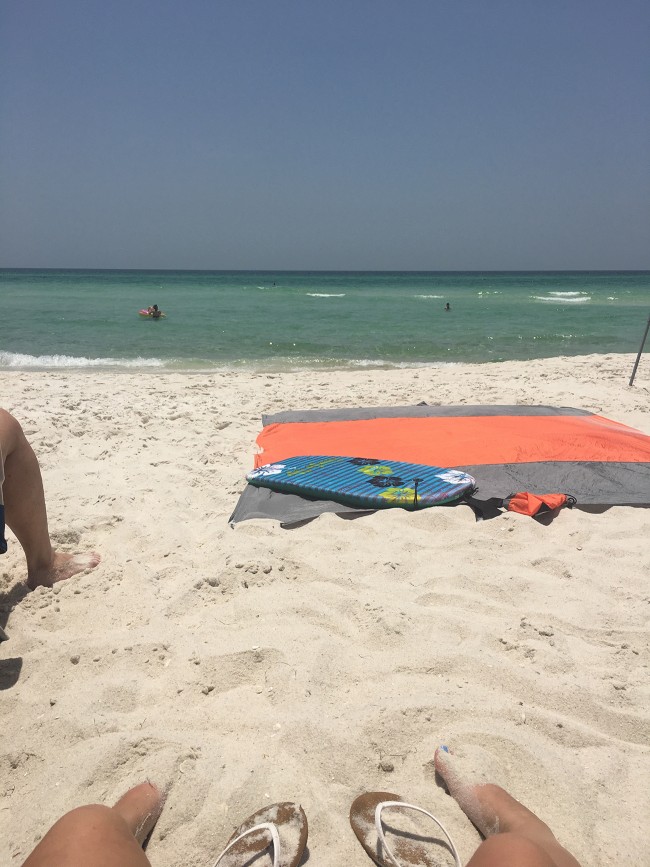 When we got back up to the room, Baker needed a nap so Amber volunteered to take a nap with her while we headed down to the beach. It was so, so nice to have extra hands to help with Baker!
See how crystal clear the water was? It looks like pool water.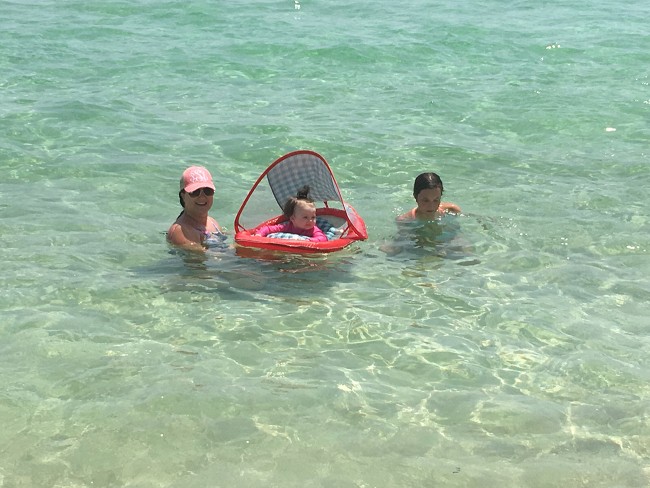 The waves were so calm the last day that we were able to get Baker's float out for her.
We had lunch on the beach again!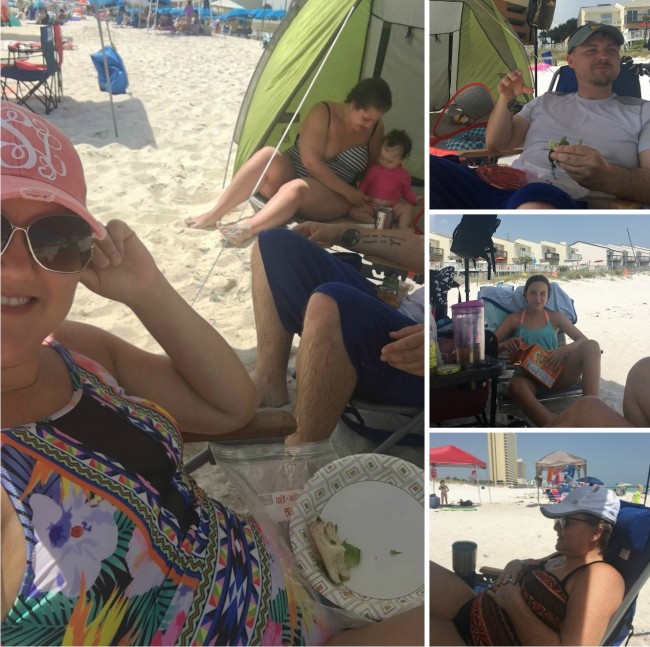 Look at that beach booty!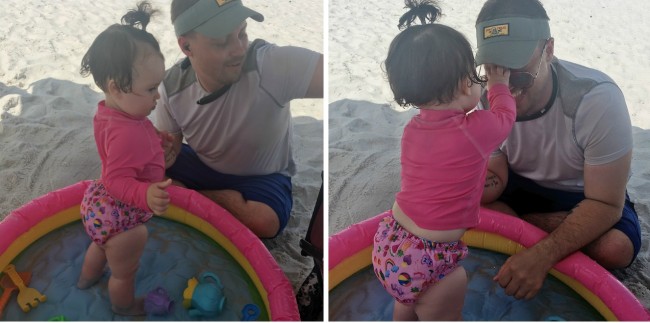 We had a great setup with two tents, one that we bought and one that Darla and Karl bought down. We had plenty of space and shade if we all wanted to be out of the sun.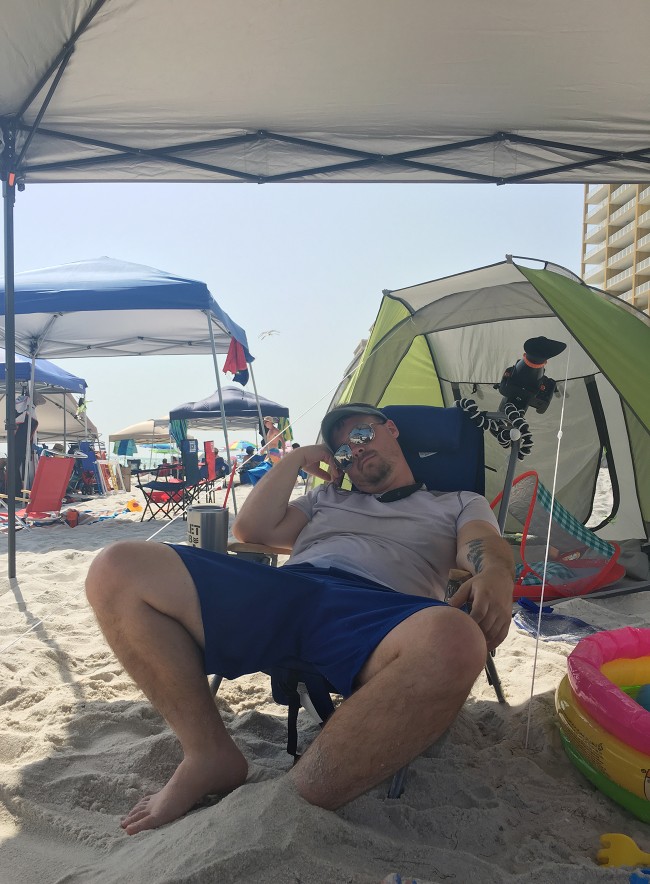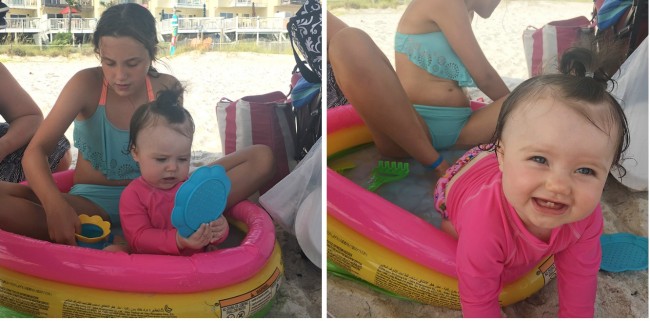 Darla came back and joined us for the night so she took Baker up for a nap.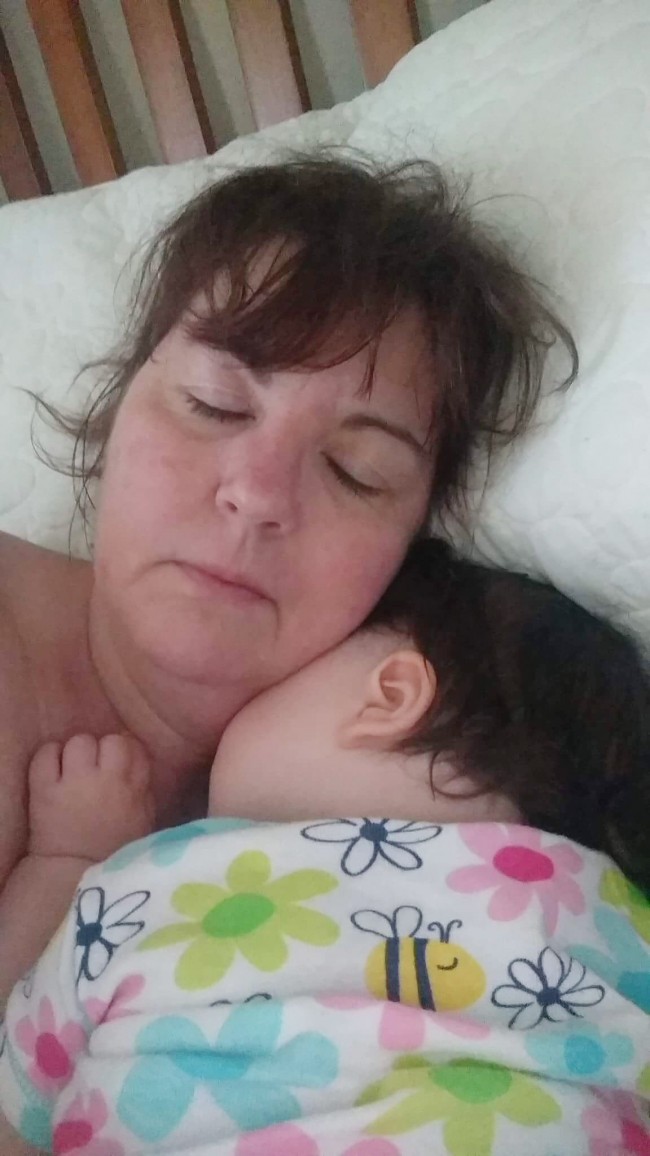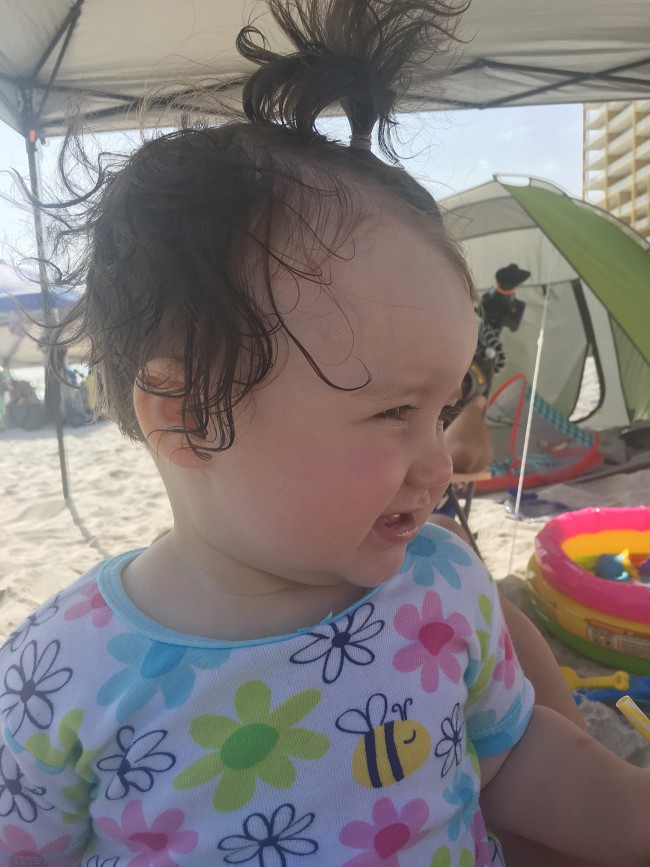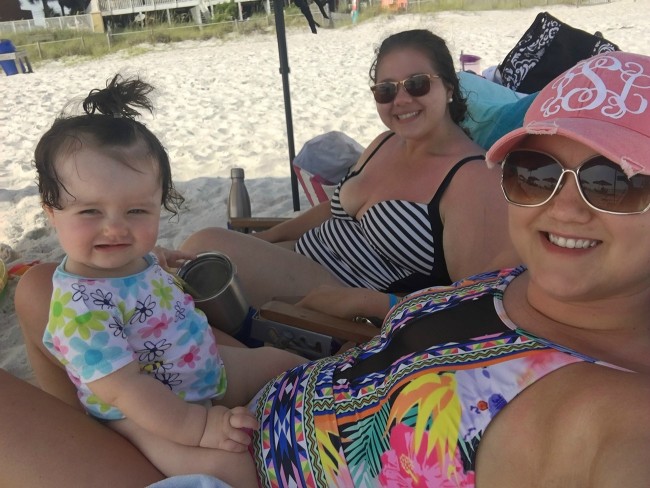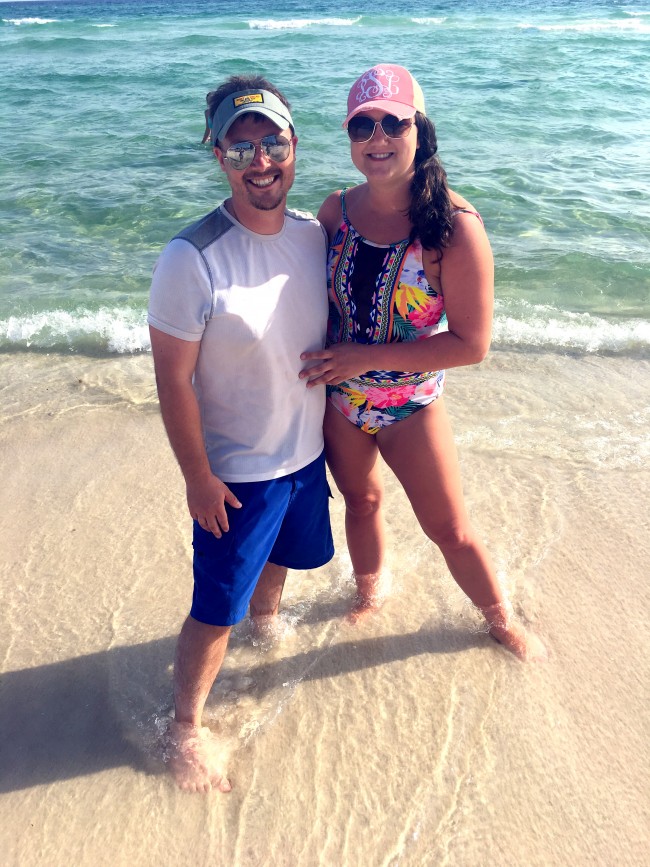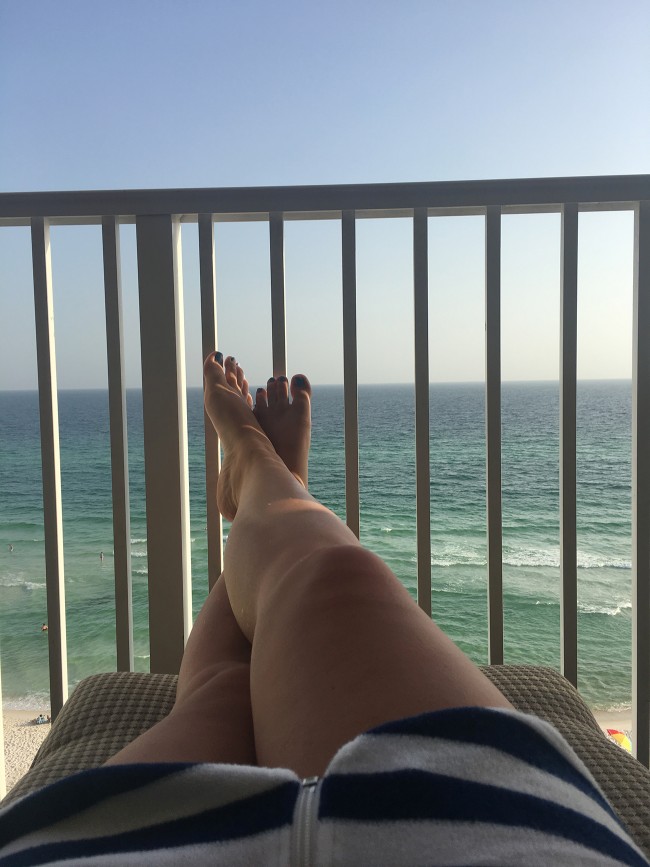 Before dinner, we headed  back down to the beach to snap a few pictures.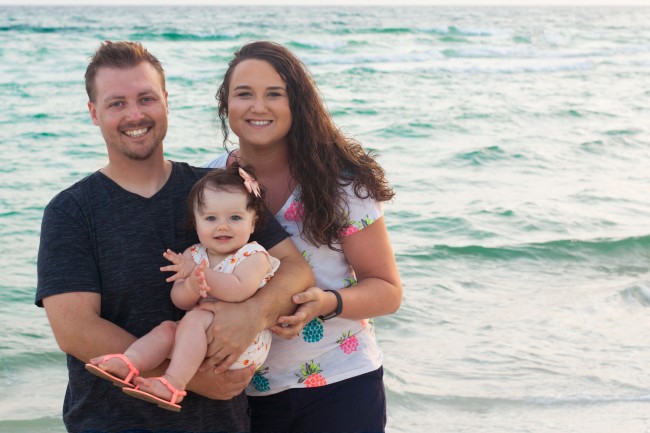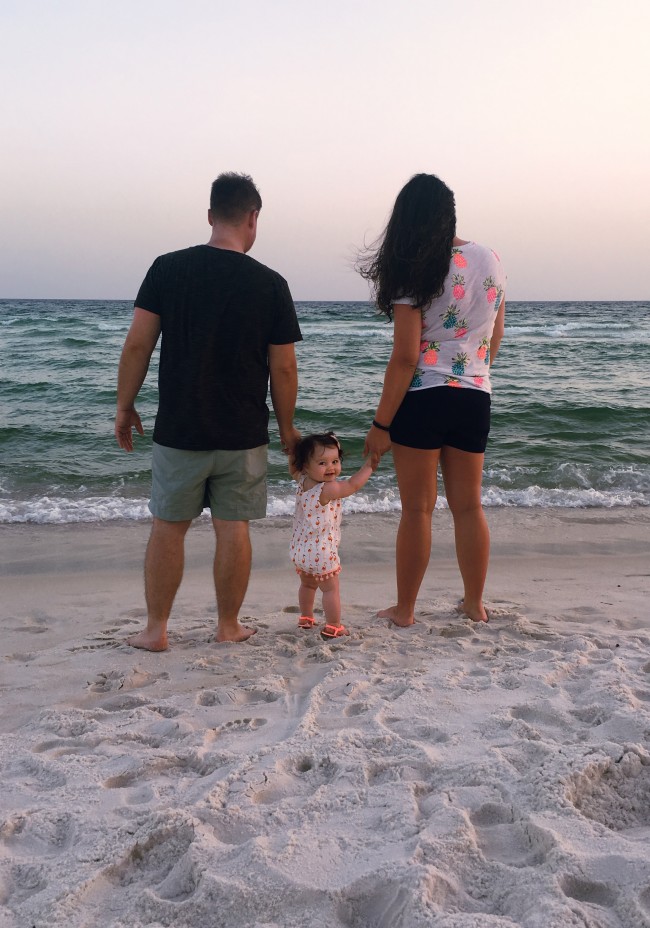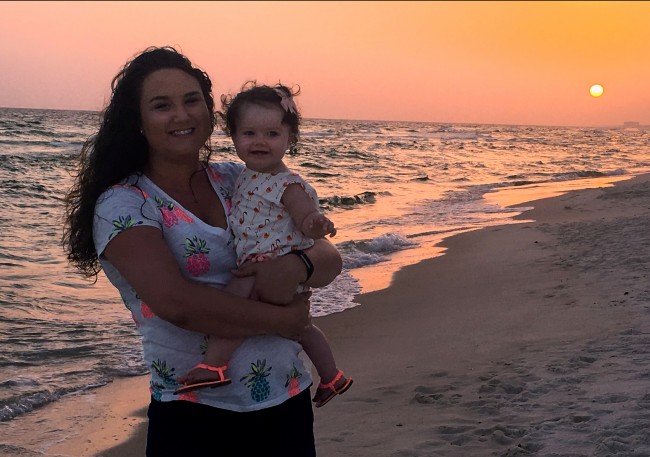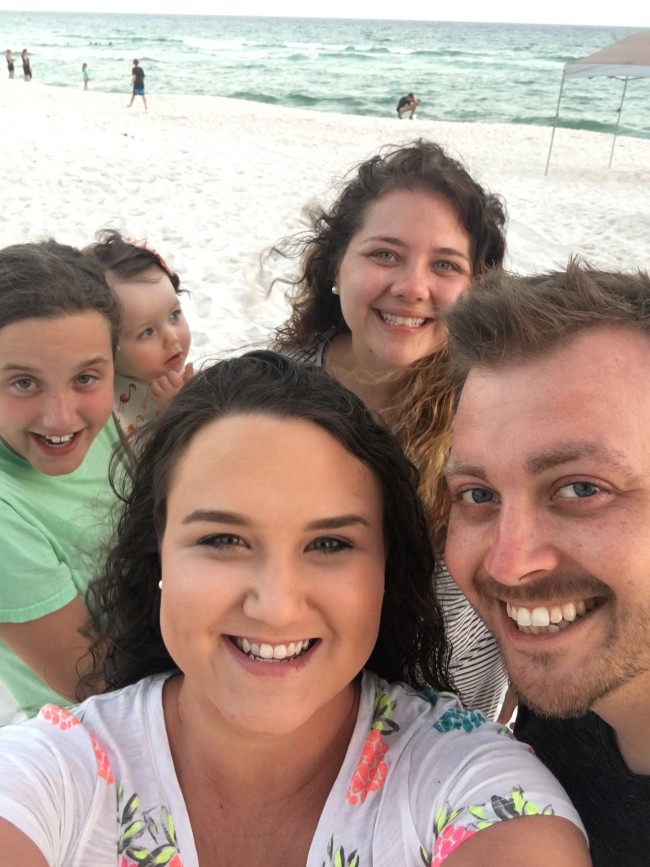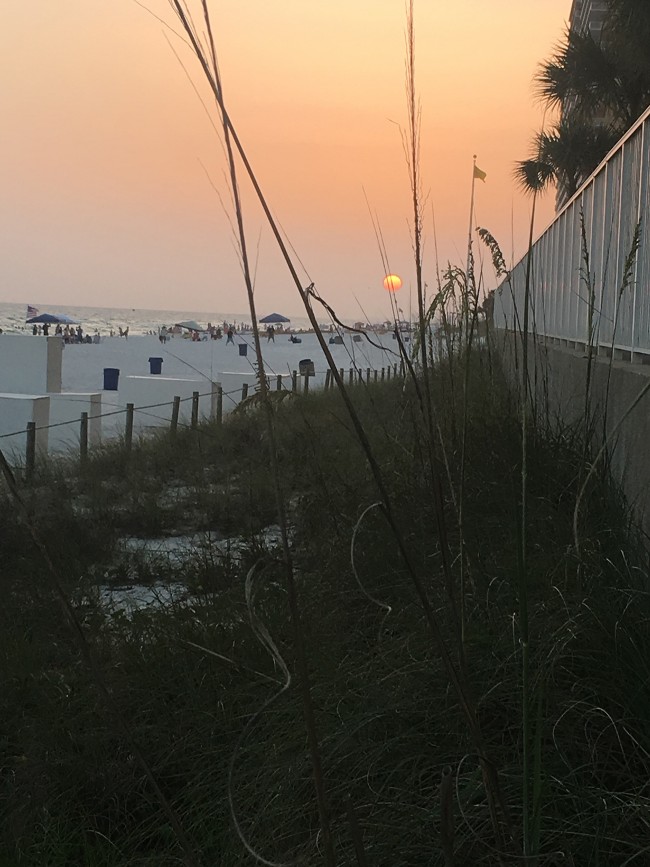 That curly head, y'all!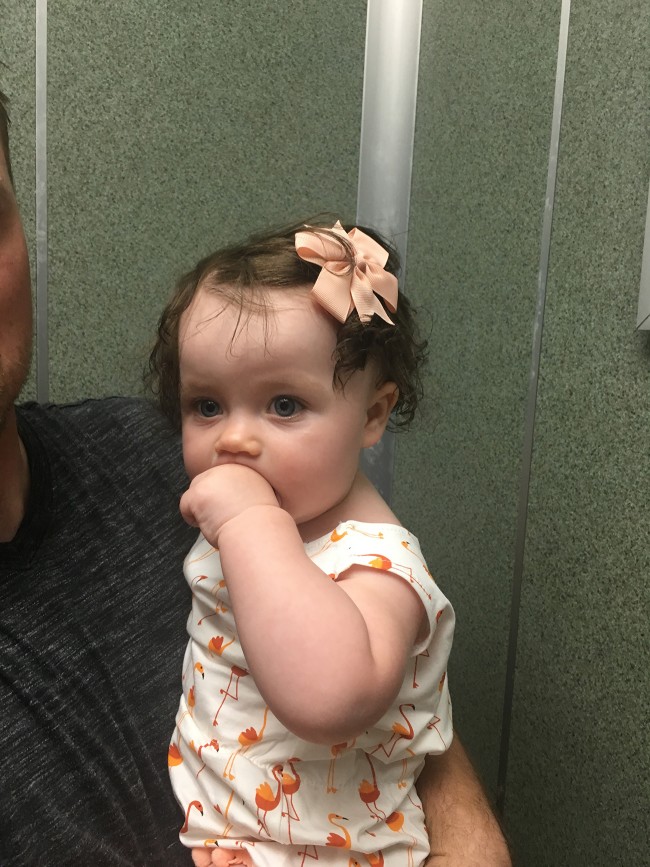 While waiting on Cory to finish dinner (yes, he loves to cook!), we hung out on the balcony, laughing at Baker not wanting to share her crackers.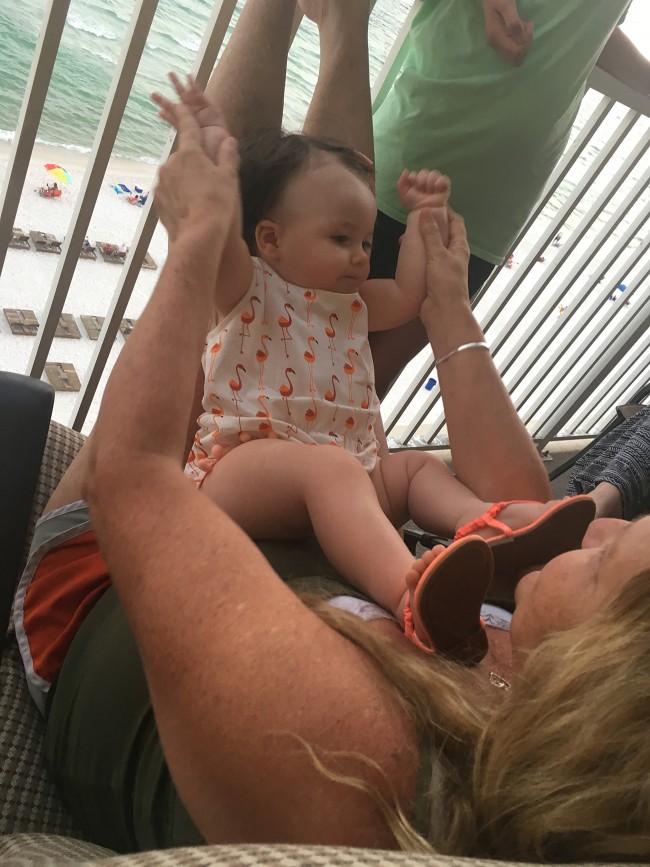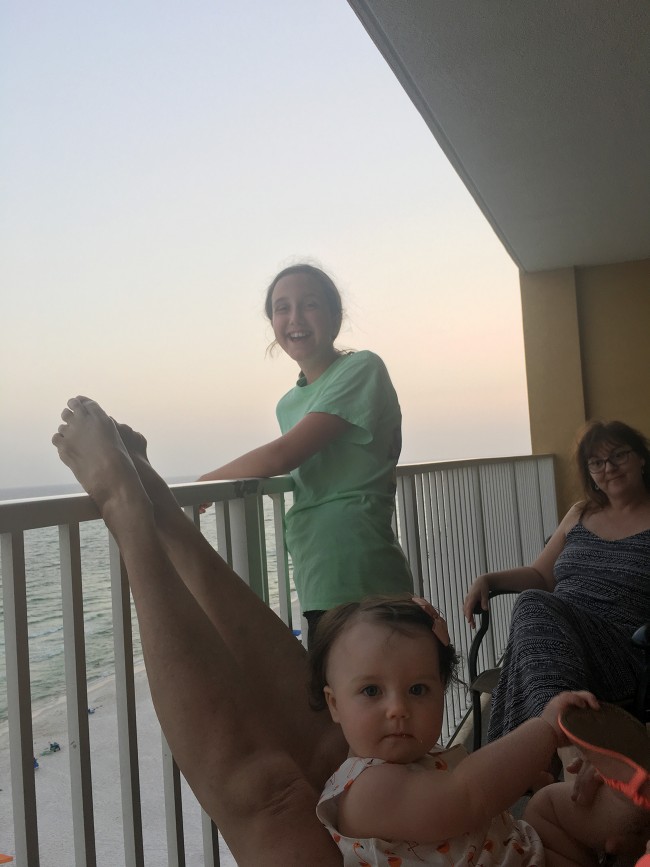 After dinner, we just hung out while Mom and Gracie went to walk on the beach. We didn't have wifi in our unit, which was literally the only downside, and our cell phone service was spotty at best. However, we were really able to spend some time together and have some good laughs and make some great memories instead of being on our phones the whole trip. Unfortunately, we had to start packing up for the next day.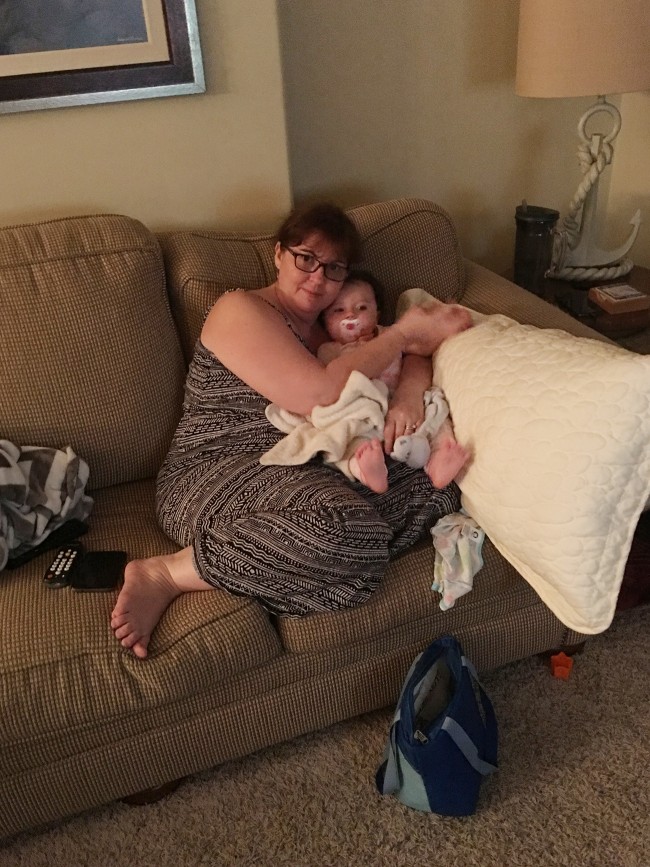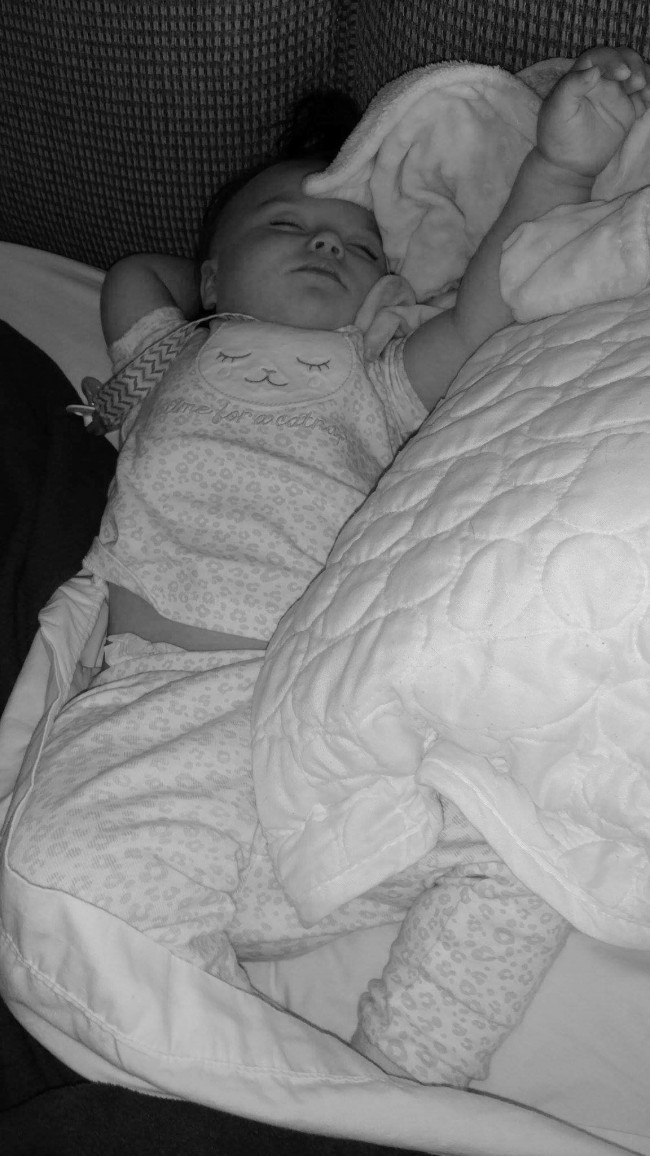 Tuesday morning, we packed up our car and did a final sweep of the condo. Sad to leave because the water was so pretty again, and we were not looking forward to an 8-hour drive home. We really could have used just one more day. I know everyone says that about their beach trips, but with the drive there and back, one more day would have been the perfect length of time.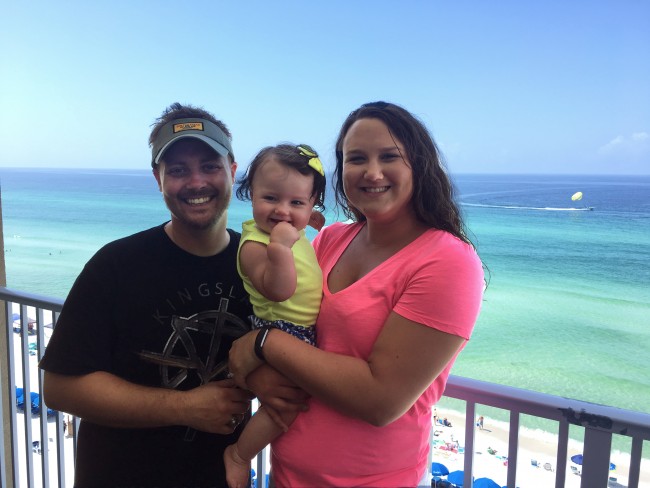 We hit the road and thankfully, had a much faster ride home since most people were busy celebrating the holiday instead of traveling.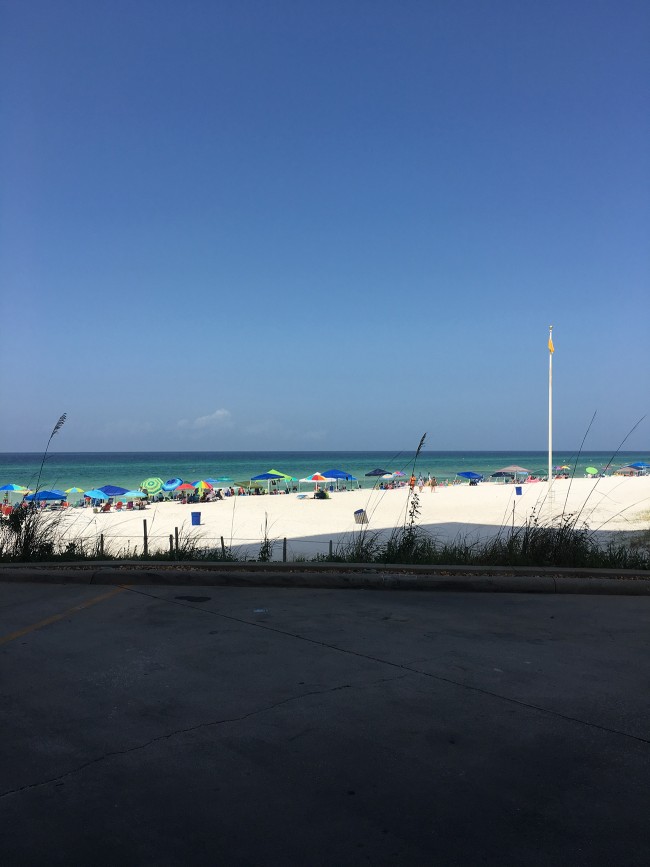 See ya later, Panama City Beach! Thanks for treating us so, so well for our sweet Baker girl's first beach trip! We will definitely be back!