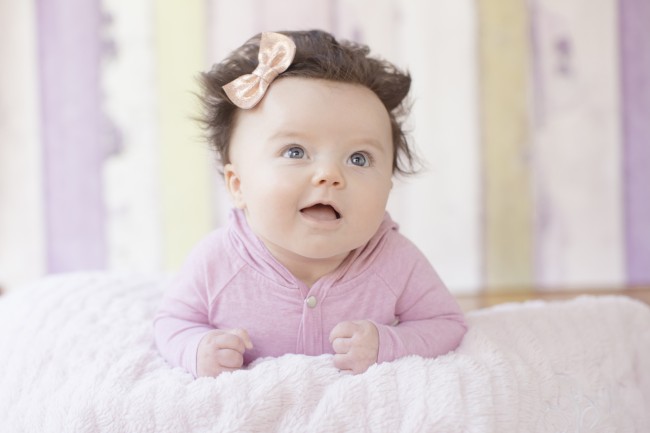 A few weeks ago, we had Baker's first milestone pictures, 3 months, taken by our photographer, Chase Todd and I just have to share them! Chase did such a good job capturing her little personality. It fell perfectly between her nap and bottle and she was so happy and alert the whole 30-minute session–definitely a relief for our first real photo session since the hospital! Cory and I had a ball just watching Chase and Baker being silly while she hammed it up for the camera.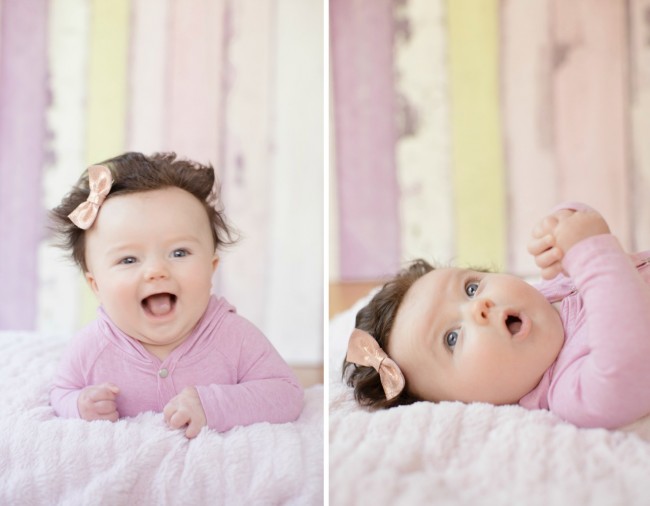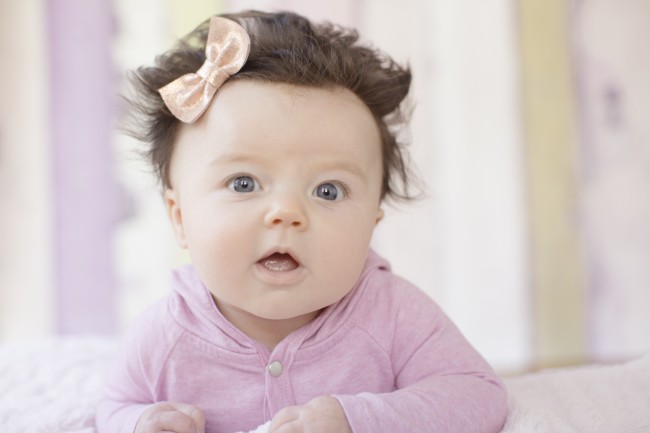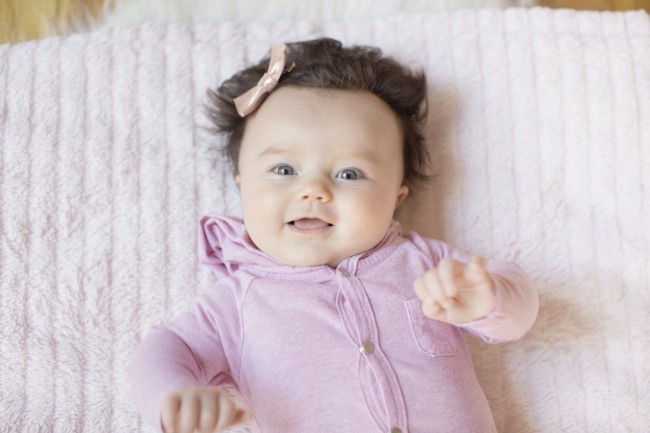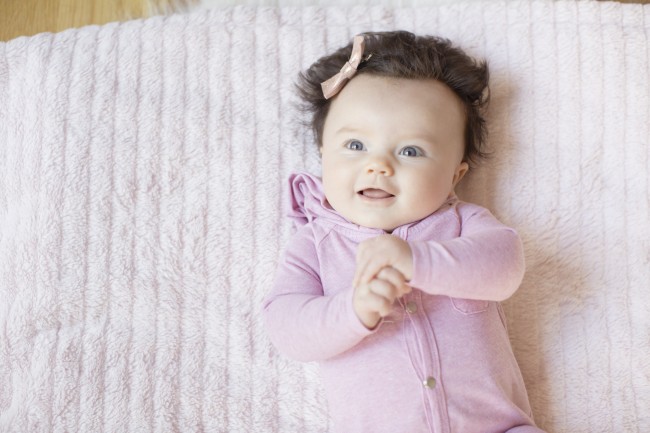 Nobody told us she was going to turn into such a silly goose so early! But the little gummy grins just make us so happy…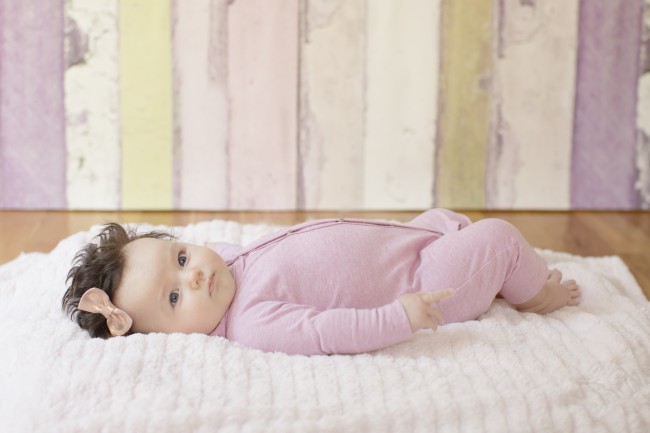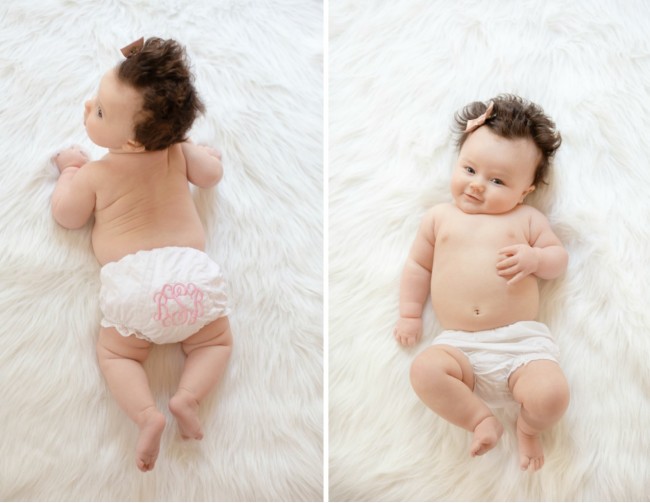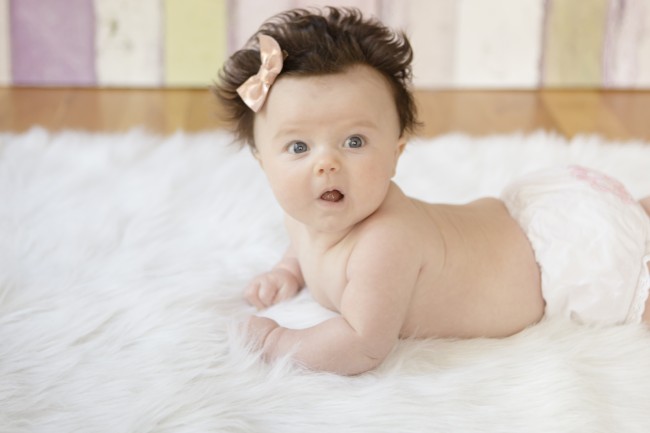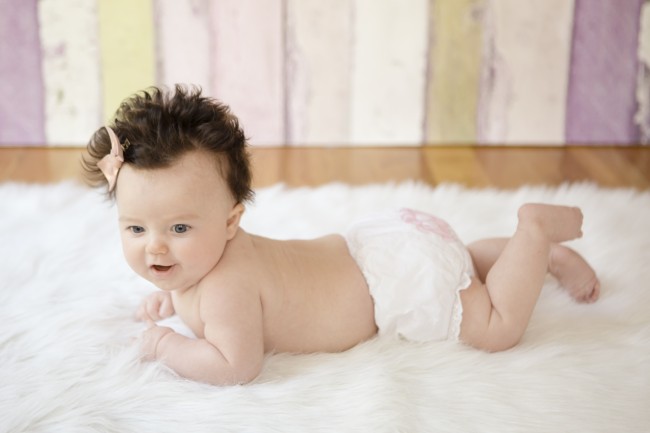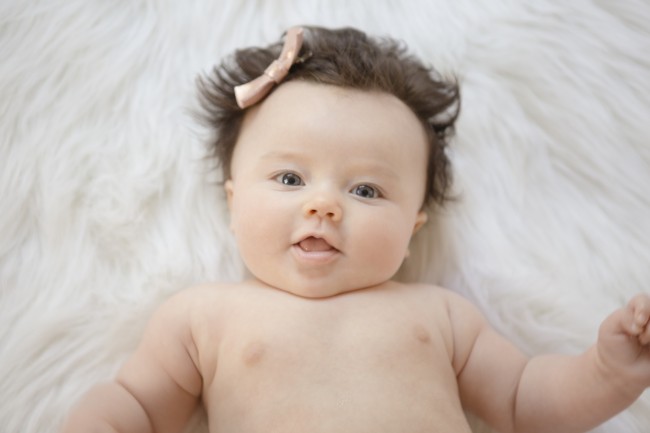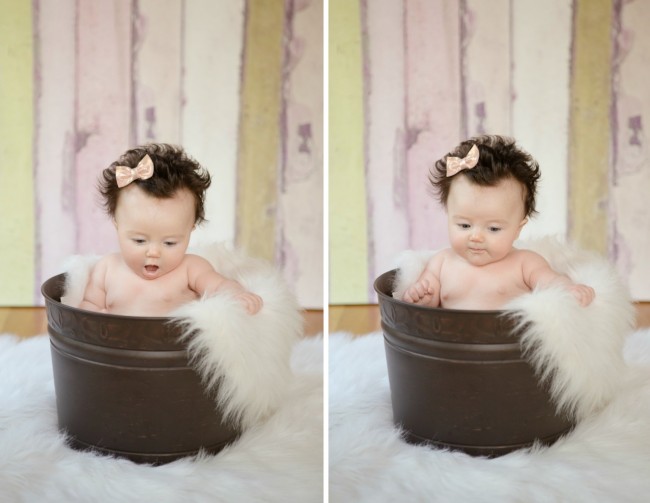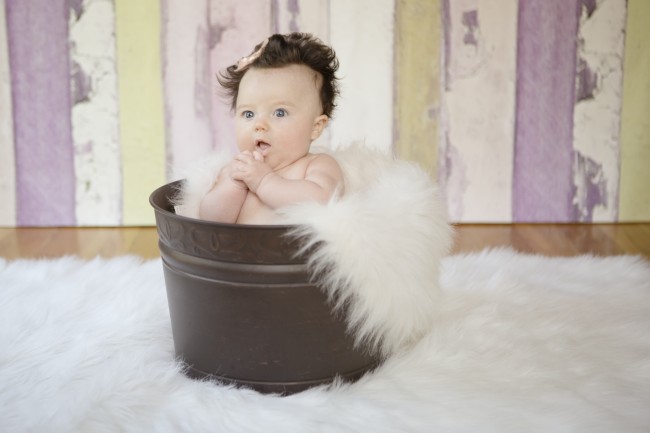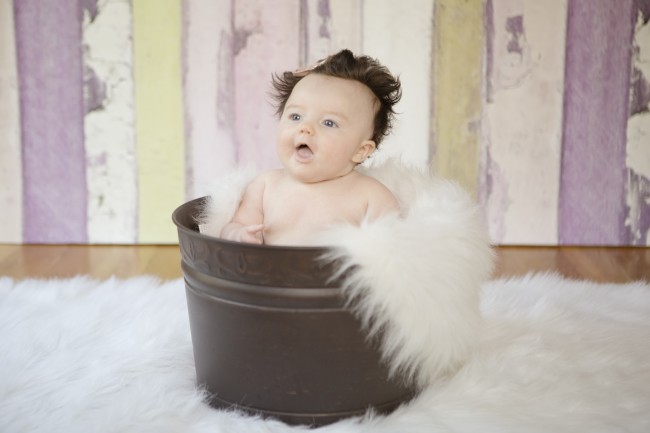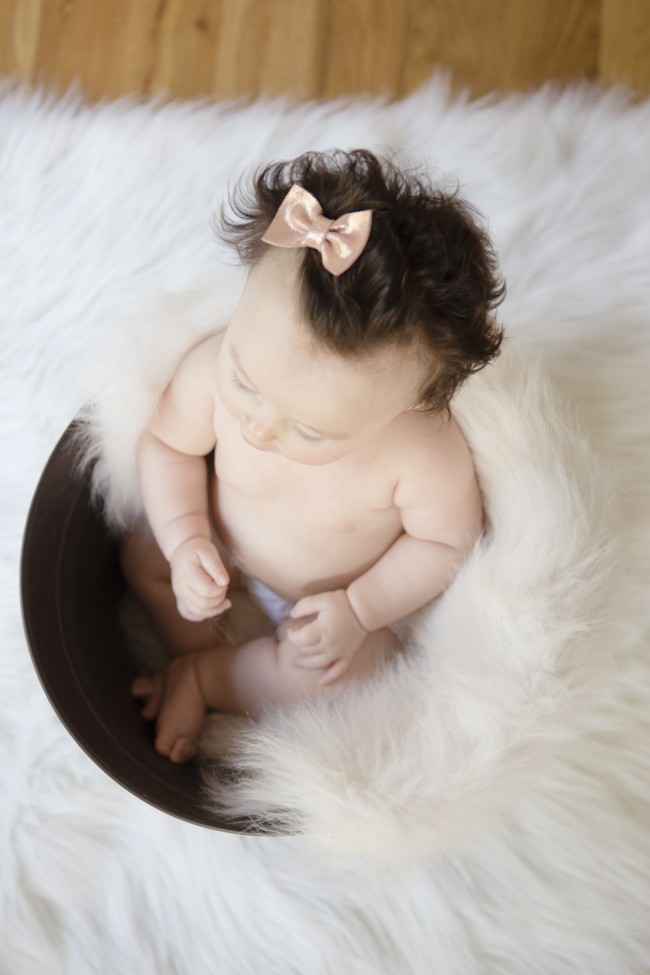 Baker was such a good sport about the costume changes–if I didn't know any better I'd think she actually enjoyed the photo sesh.
Even when we stuck her in a bucket.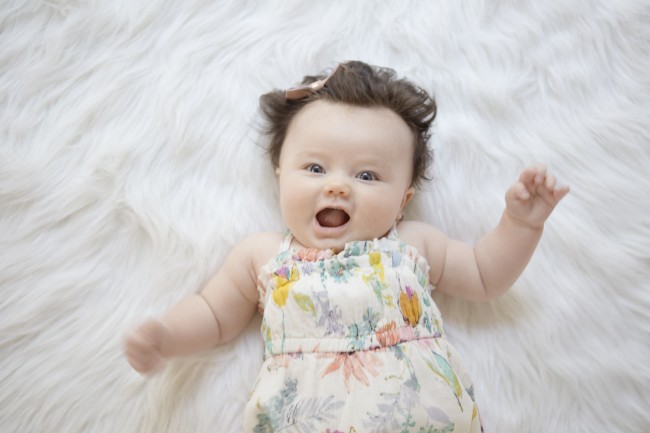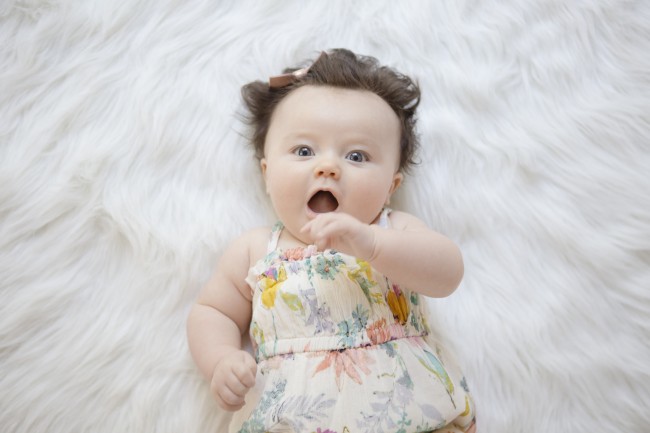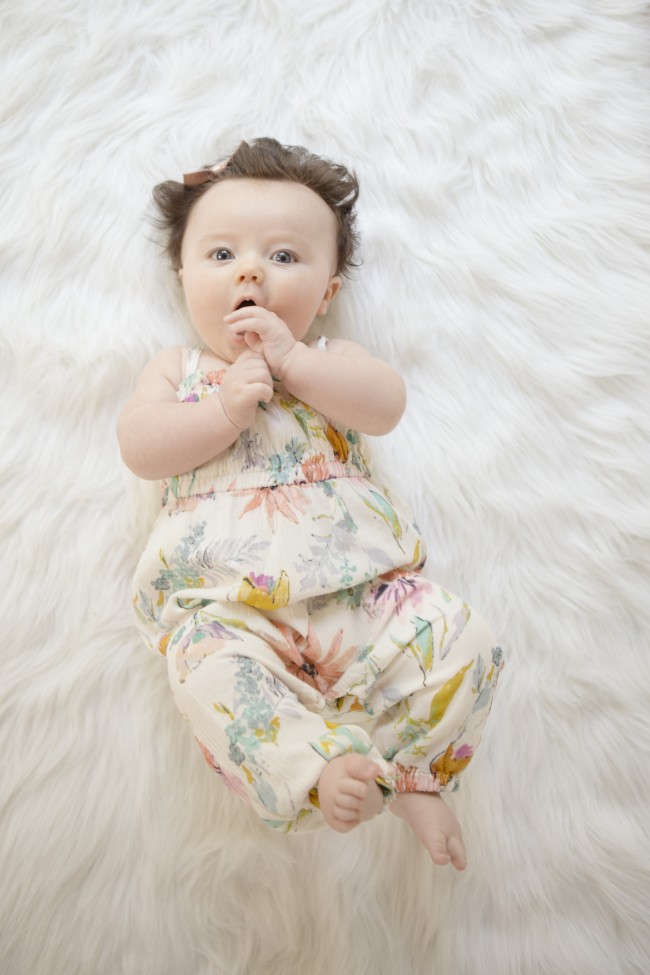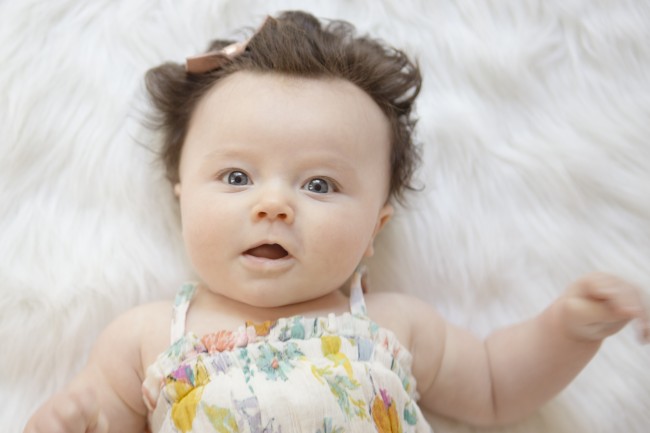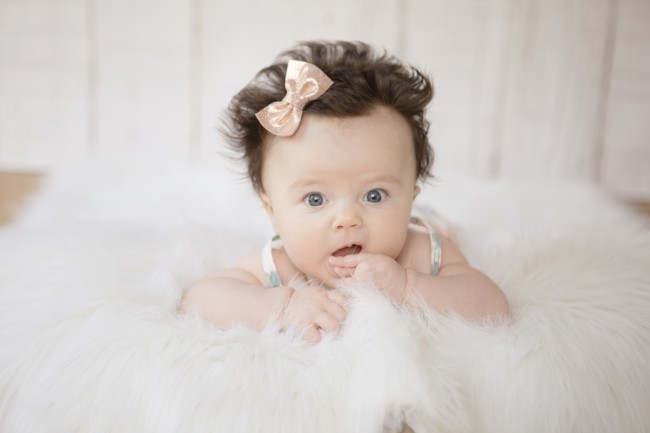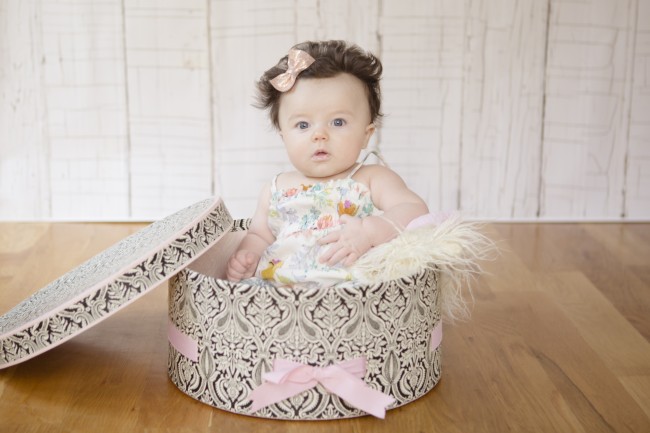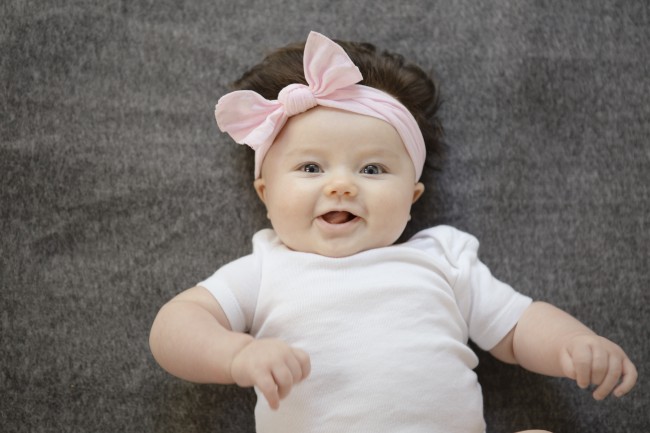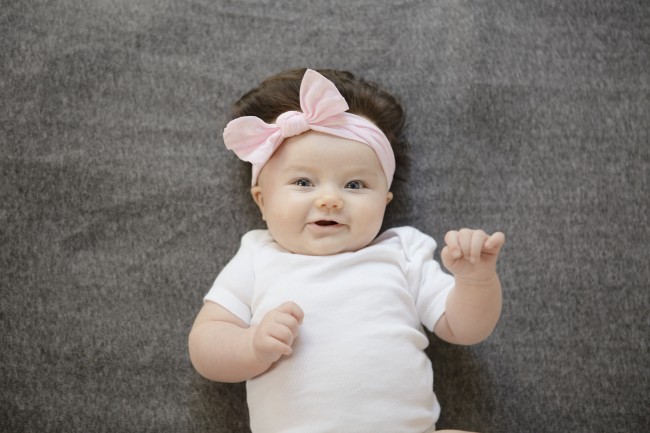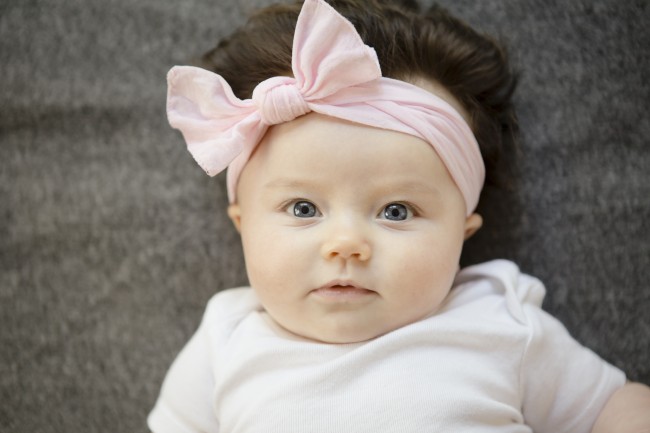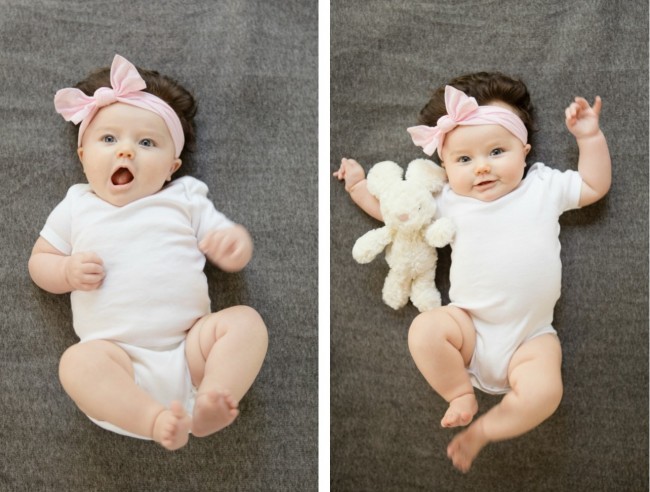 All in all, seeing these photos just reminds me of how blessed we are to have such a beautiful and sweet little angel as our daughter. Cory and I couldn't be any prouder of this girl!