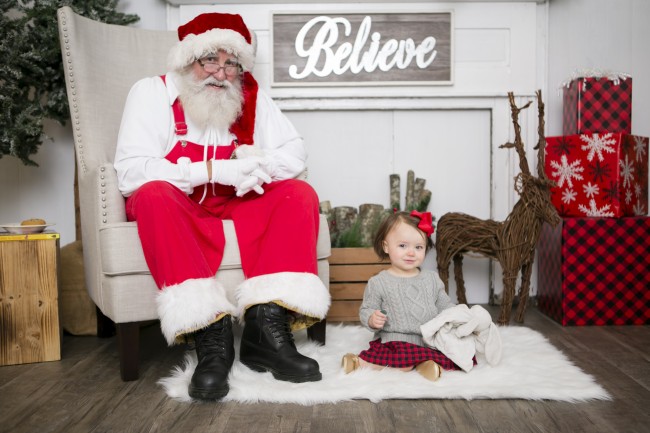 Just like last year, our favorite photographer Chase Todd from Chase Todd Photography hosted Santa pictures in his studio. Since our chubby little 5-month old was so fascinated by 'ole St. Nick last year, I couldn't wait to let Baker meet Santa again. Last year went sooo well and she's really not a shy kid so I went in (alone, I might add–bad idea from the start!) with high expectations.
Why oh why as a parent of a toddler do I set high expectations? Ha! I was just setting myself up for failure because Baker did not enjoy Santa this year.
By the way, these next two images are just lo-res pictures of the picture because I didn't purchase the digital images. I just had to share just how unhappy Baker was with being made to sit on Santa's lap!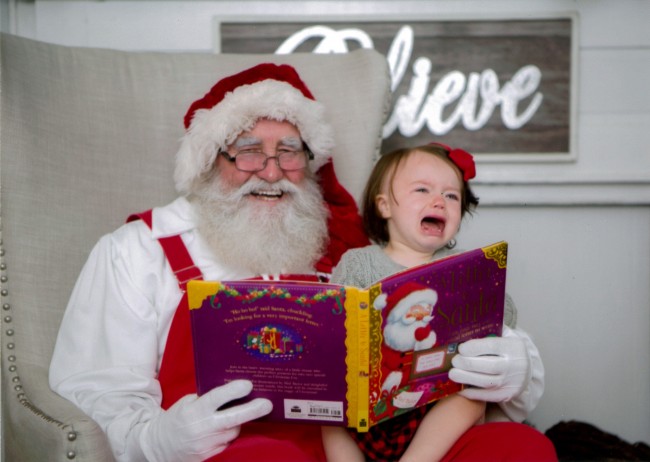 Every kid needs a screaming santa photo, right??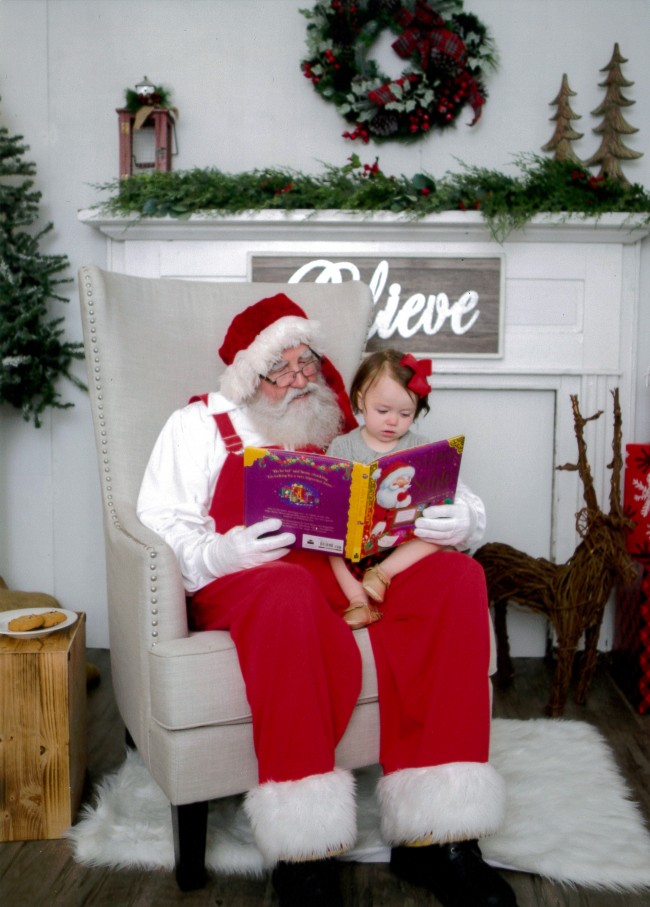 To me, the tell-tale sign of a good photographer is to have a baby who is literally screaming her head off and still come up with not just one but two good pictures–well, three counting the crying picture, because I really do love that one too. Chase had a great idea to put my cell phone with Elmo playing inside the book and it totally worked!
I have to rave about how convenient this is, yet again. No long lines, no mall Santas, no screaming kids, (other than my own) and wonderful pictures for us to cherish for a lifetime.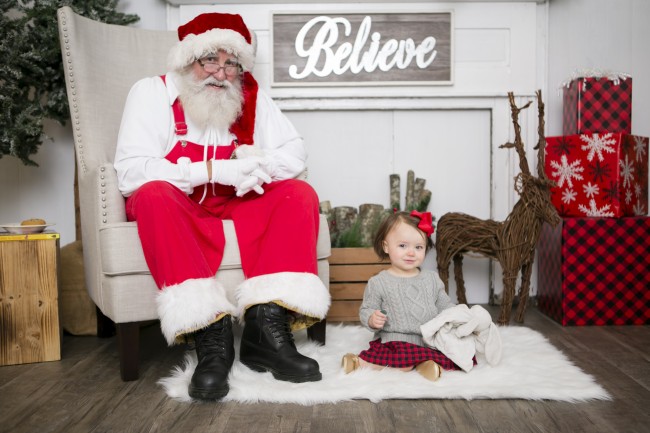 Is she holding fruit snacks and her bunny? Yes, but that's who Baker is right now and I love that we will look back at these photos one day and remember what worked to calm her down.
Even with puffy eyes and that dirty bunny, I still think these are the cutest photos of our sweet Baker Bea meeting Santa!
SaveSave
SaveSave
SaveSave
SaveSave
SaveSave
SaveSave
SaveSave
SaveSave
SaveSaveSaveSave
SaveSaveAnd just incase these photos didn't prove how Baker felt about Santa, this video says it all!