I'm officially way overdue for this post seeing as Baker is almost two months old. But when I went to the hospital at 35 weeks and 5 days, I had no idea I wouldn't be returning home without a baby. Needless to say, her nursery still needed a few finishing touches that didn't get finished until she was a few weeks old. Heck, it's still not 100% done (we still need a lamp and a foot stool) but Baker's nursery is done enough to share with y'all!
I will try and source everything as I go but if I forget something, shoot me an email and I'll be happy to share! (Some of these links are affiliate links which means I might make a few cents if you click and buy from them.)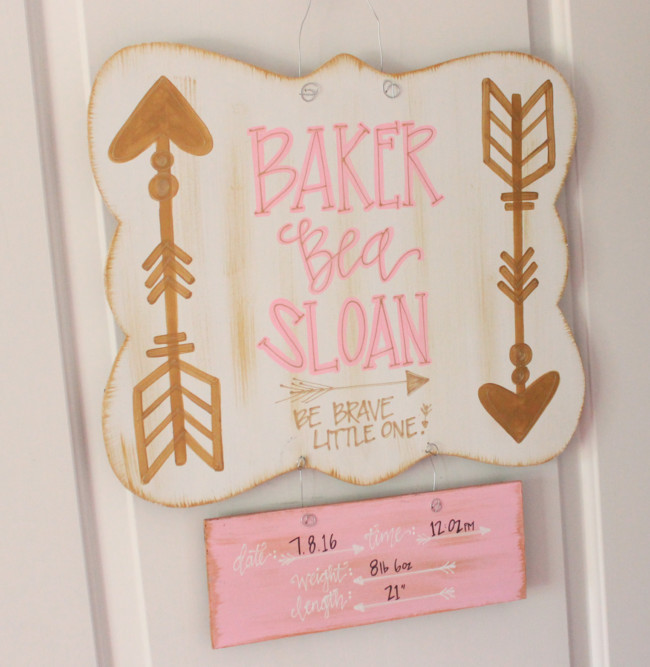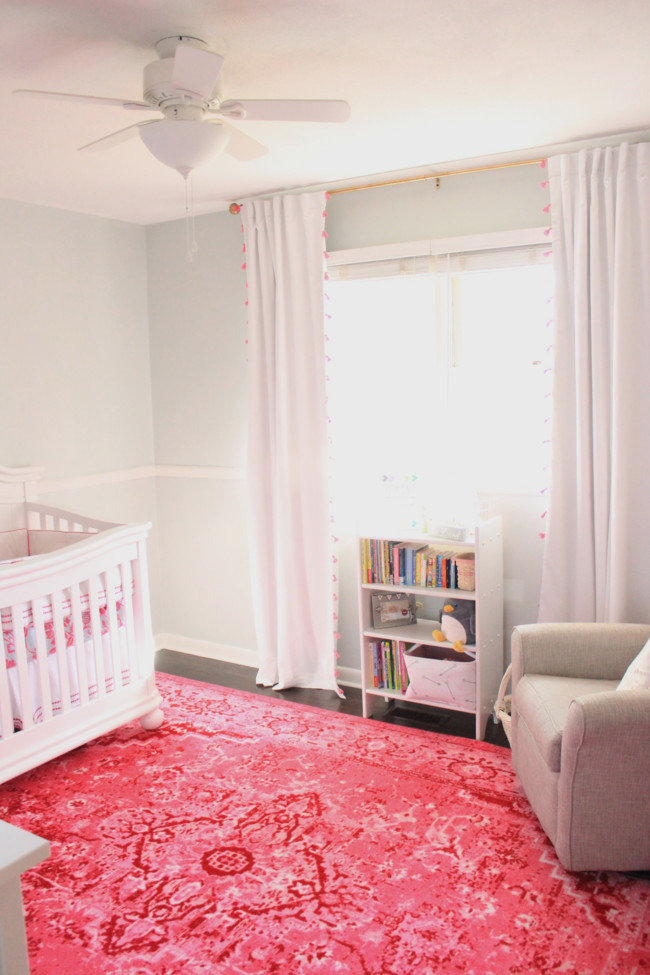 The rug was the first purchase I made for her room and where I drew all my inspiration from. Seeing as it's so large and loud, I decided to keep everything else in the room simple. You can find my inspiration post for her nursery here.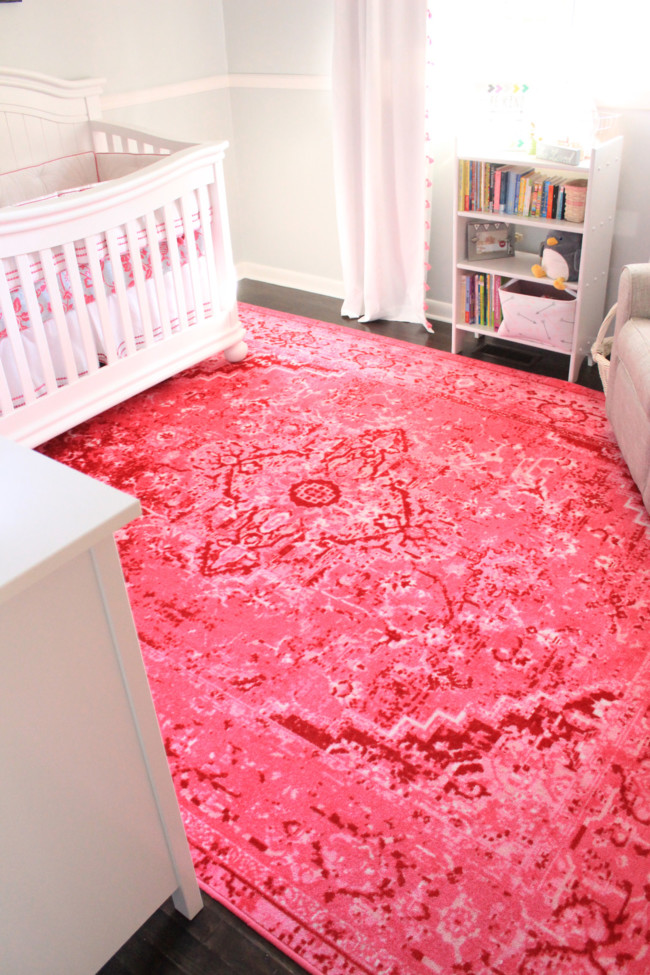 Rug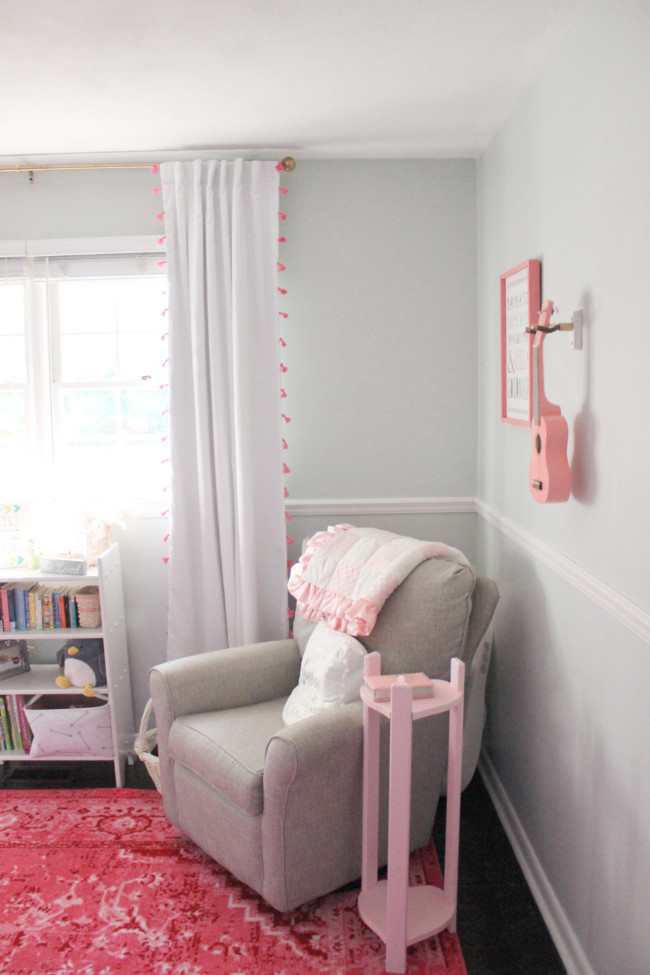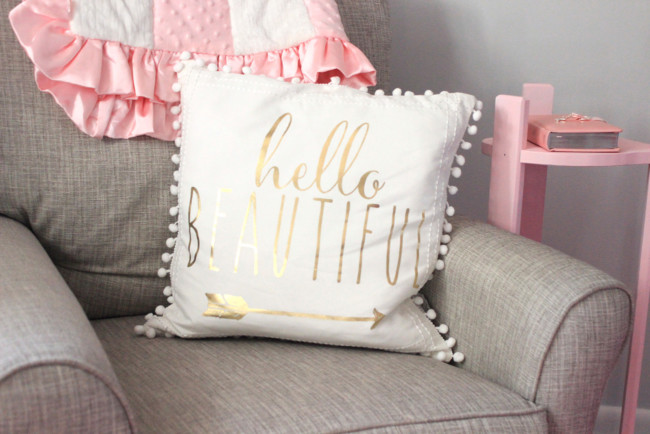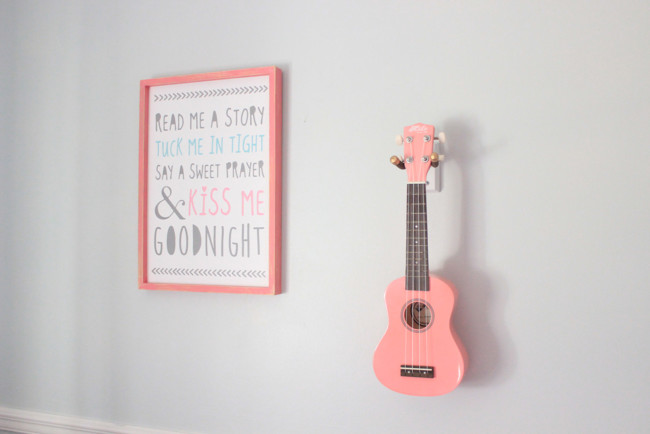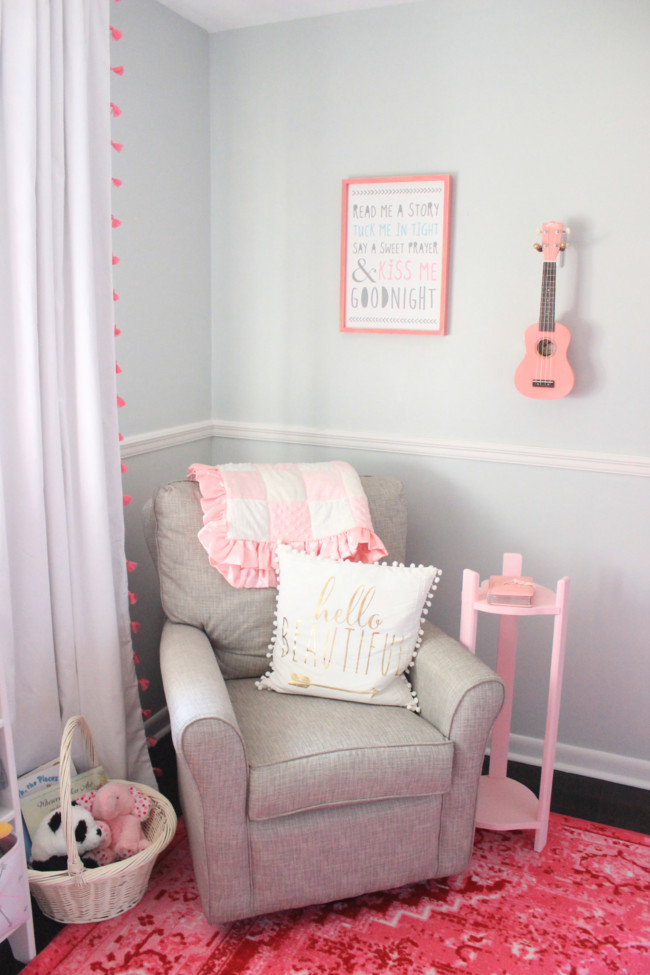 Glider | Pillow | Read Me a Story Sign | Ukulele (A music store in Pensacola) | Table was salvaged from my parents' garage and painted pink.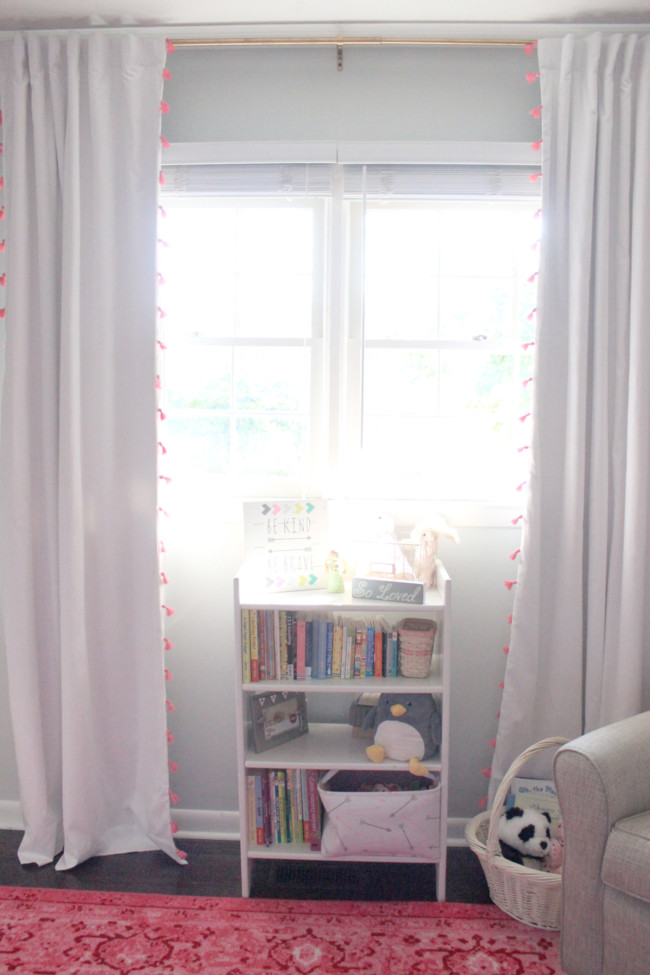 Curtains | Be Kind Be Brave Sign | Arrow Fabric Bin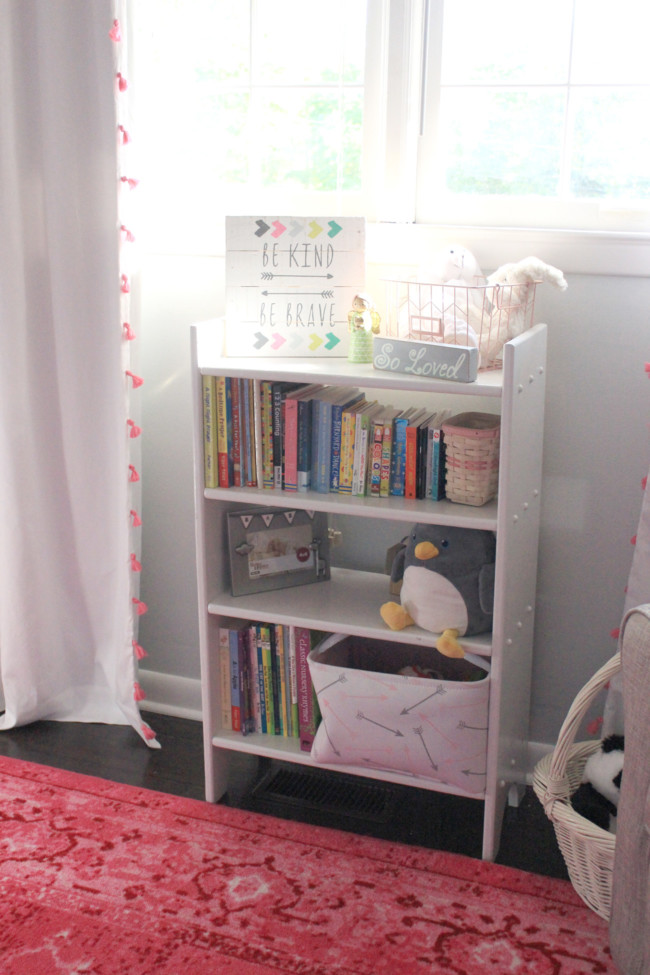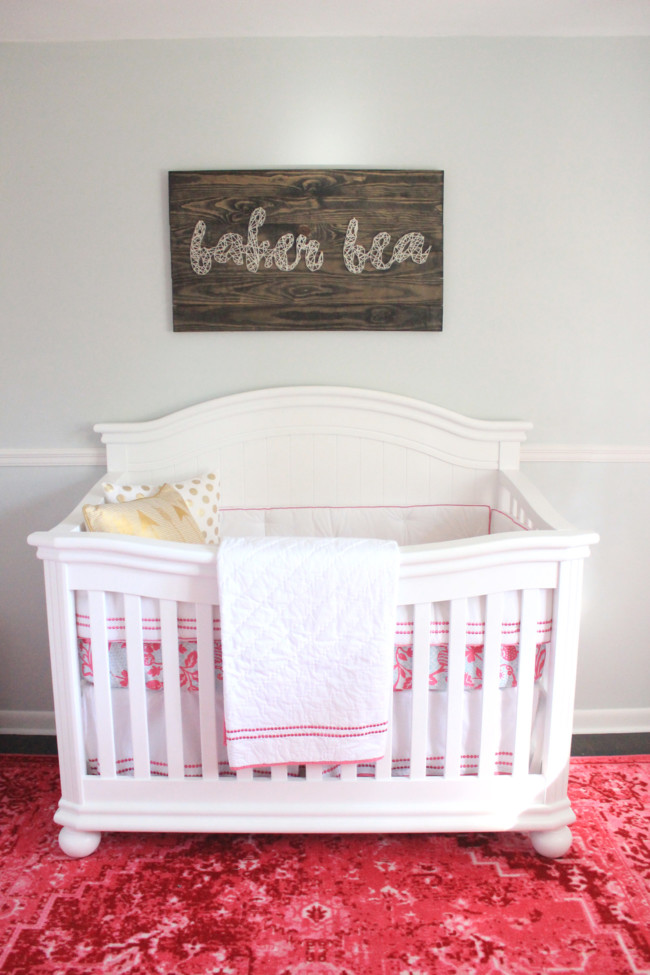 Crib | Bedding | Baker Bea Sign (Made following this tutorial)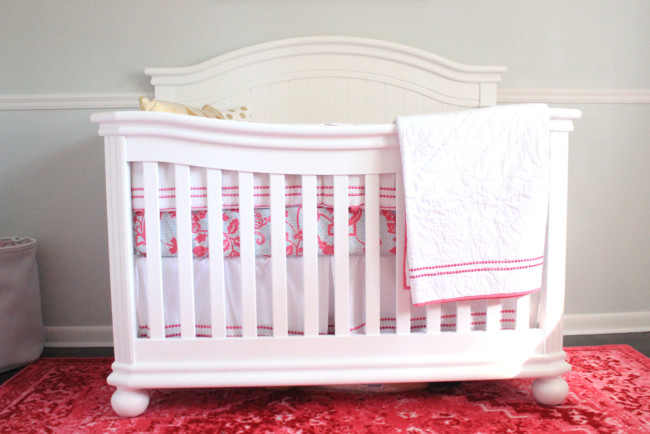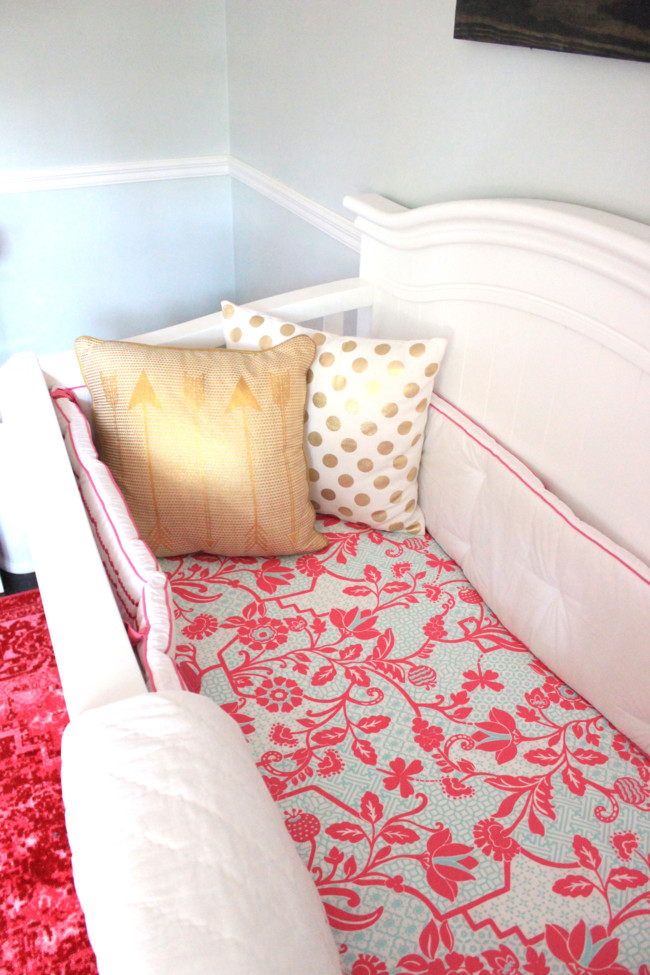 Gold Dot Pillow | Arrow Pillow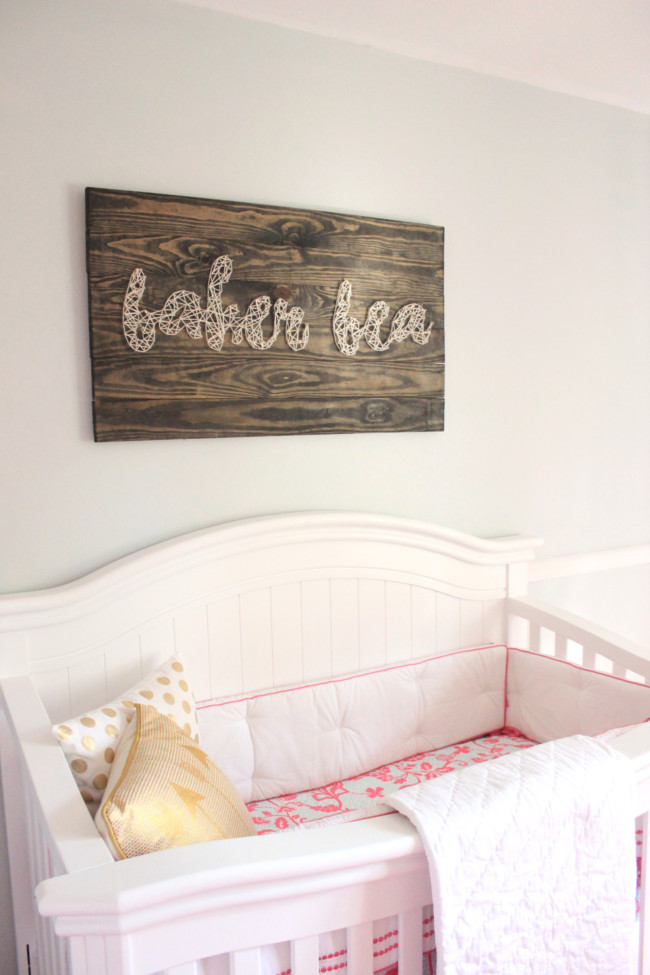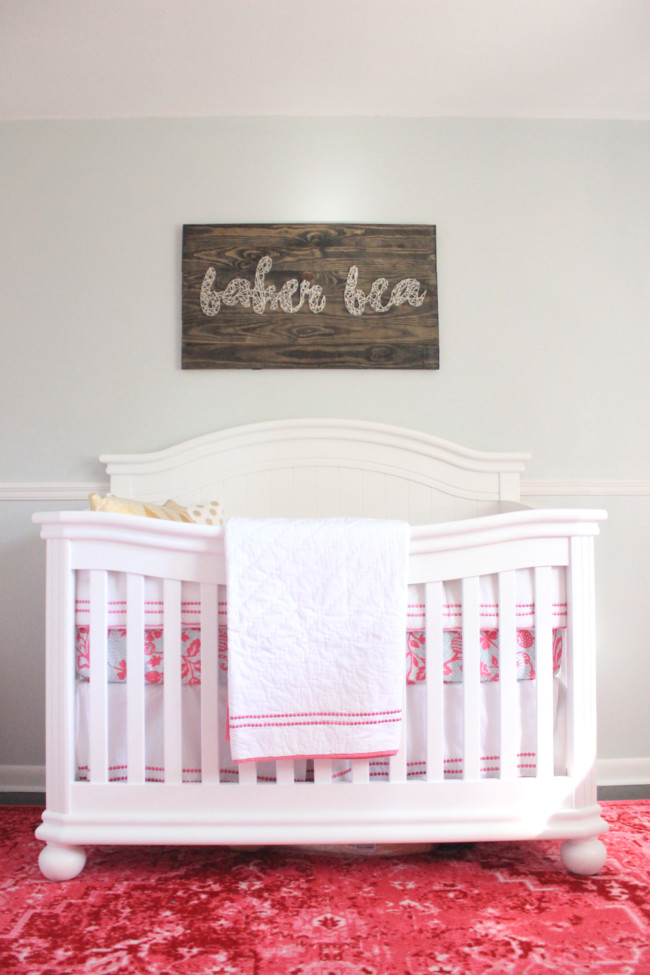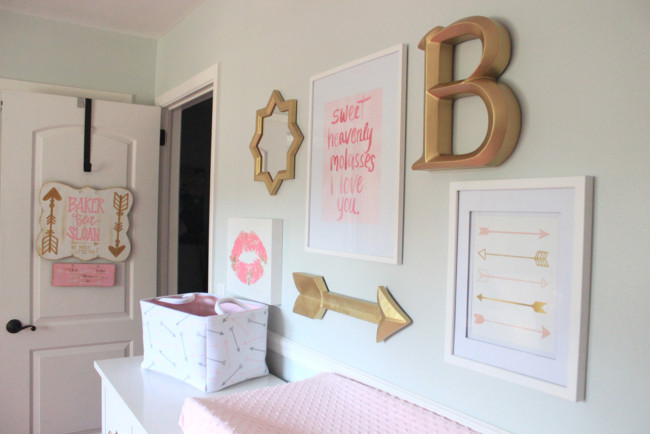 Mirror, Letter "B",  Arrow and Lips Sign | Sweet Heavenly Molasses Print | Arrows Print | Frames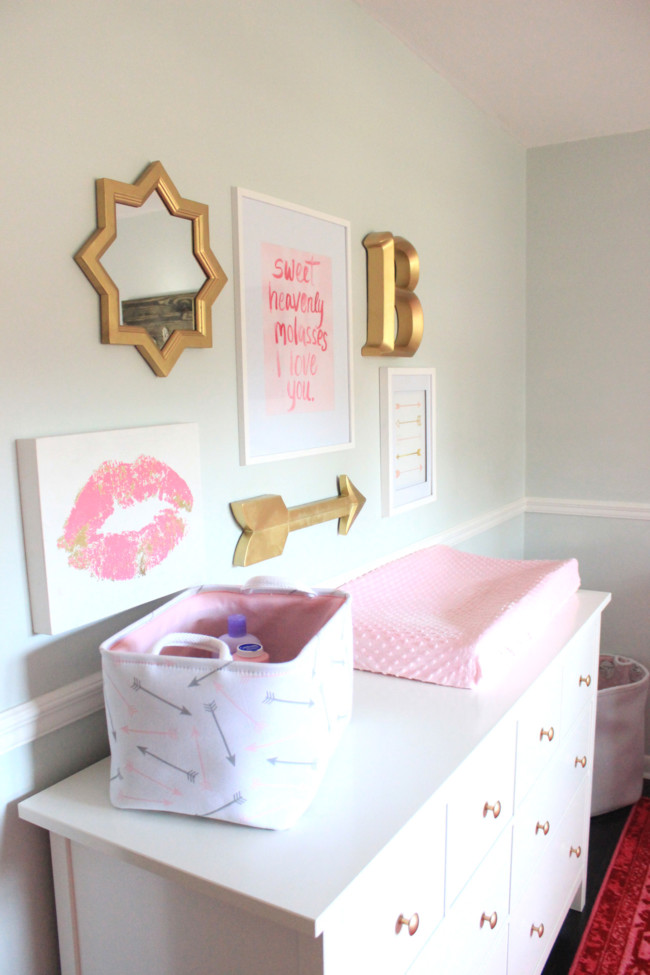 Changing Pad Cover | Arrow Fabric Bin | Dresser | Hamper | Diaper Pail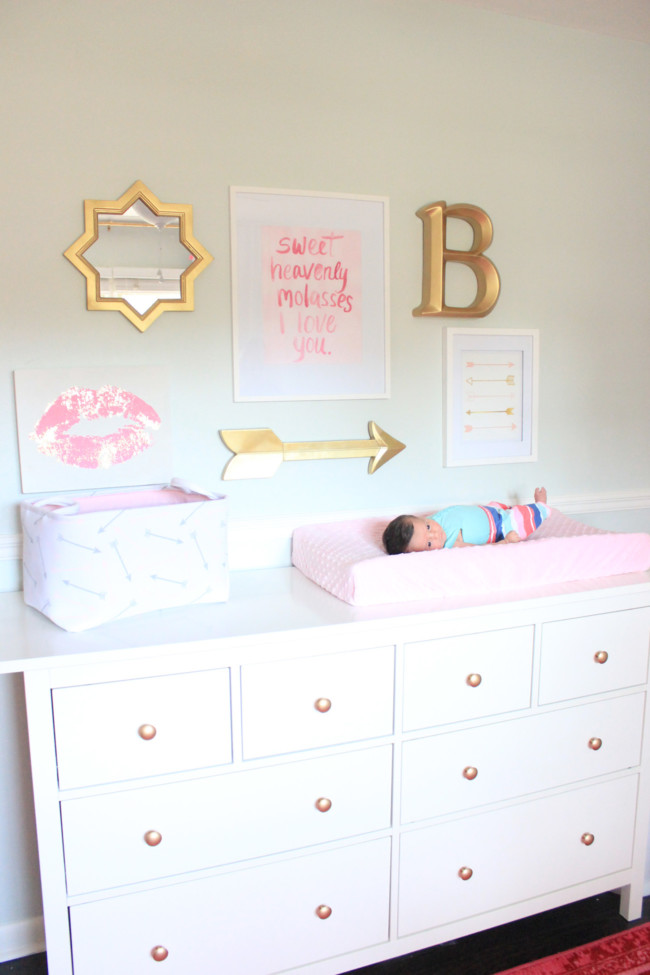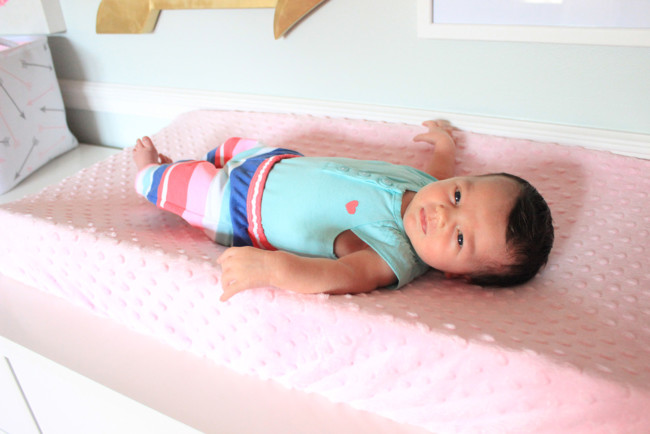 One advantage of having to wait to take nursery pictures until after the baby is born? I have a super cute model for my pictures.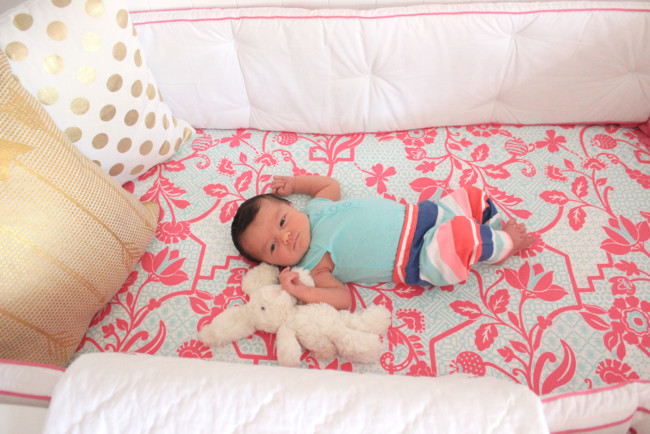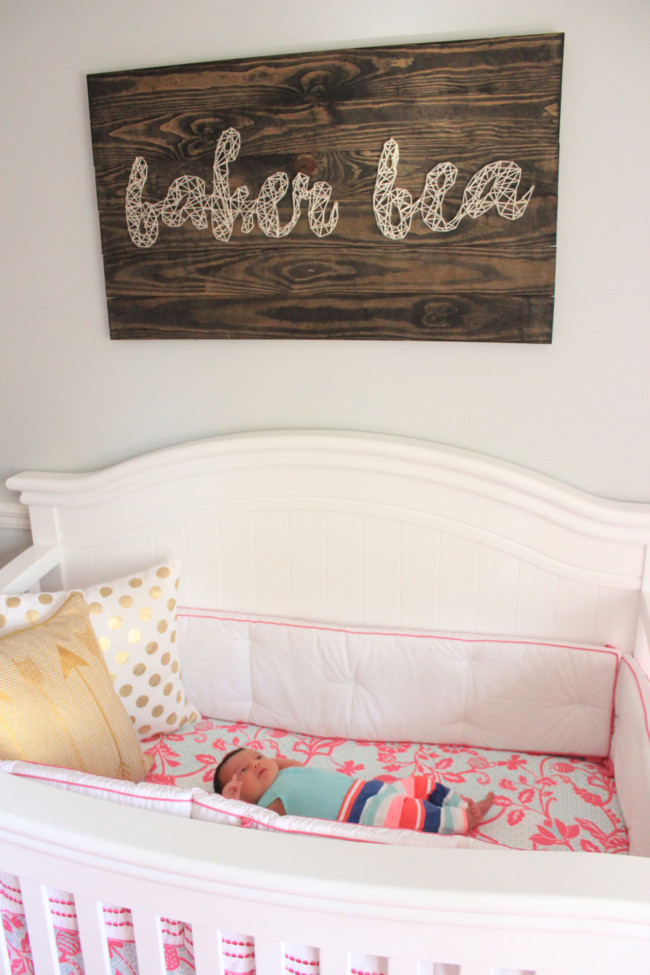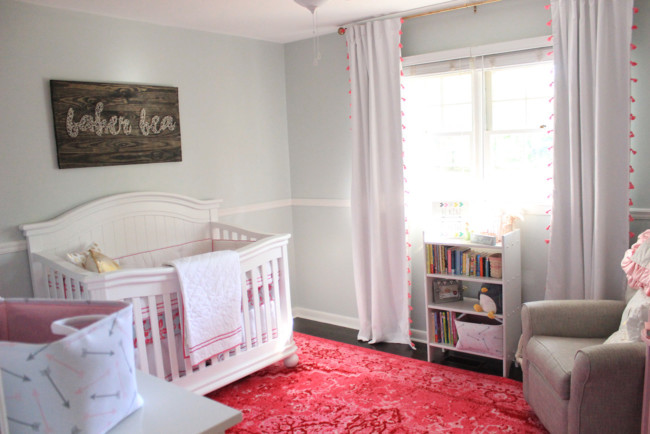 I loved every second of designing and bringing Baker's nursery to life. I love how everything came together to bring my ideas to a reality to make a perfect nursery for our sweet girl. Hopefully, this is a room she can grow in and enjoy for a long, long time.